The picturesque backwaters of Kerala are the dream destination of tourists throughout the world. The varied aquatic life and the serene landscape alongside the lagoons provide a heavenly peace for tourists to stay on houseboats and enjoy the leisure. Celebrities around the world coming to Kerala never want to miss a 'once in a lifetime' experience in the Best Luxury Houseboats in Kerala!
Kuttanadu backwaters, Vembanad Lake, Ashtamudi Lake, Paravur Estuaries, Munroe Island, Nileshwaram and Kozhikode, are some of the backwater destinations. Tourists stay in the houseboats, called Kettuvalam, and enjoy the unique experience.
Check out the list of the best luxury houseboats available in Kerala. This list includes all the leading luxury houseboat operators in Kerala.
The Spice Routes Luxury Houseboats: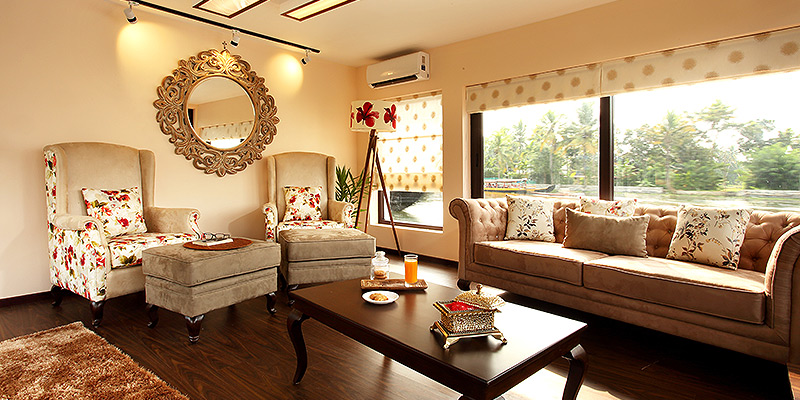 It is a perfect choice to tour the backwaters of Kerala. The captain, chef and crew members do not keep any stone unturned for the comfort of its borders. The captain also gives a fascinating guide on a smaller boat along the narrower canals. They provide enjoyable meals and comfortable rooms which are spacious, clean and equipped with all modern amenities. The Spice Routes is one of the Best Luxury Houseboats in Kerala without a doubt!
They have luxury houseboats named Saffron, Pepper, Clove, Cinnamon, Fennel and Tamarind.
The Blue Jelly Luxury Houseboat: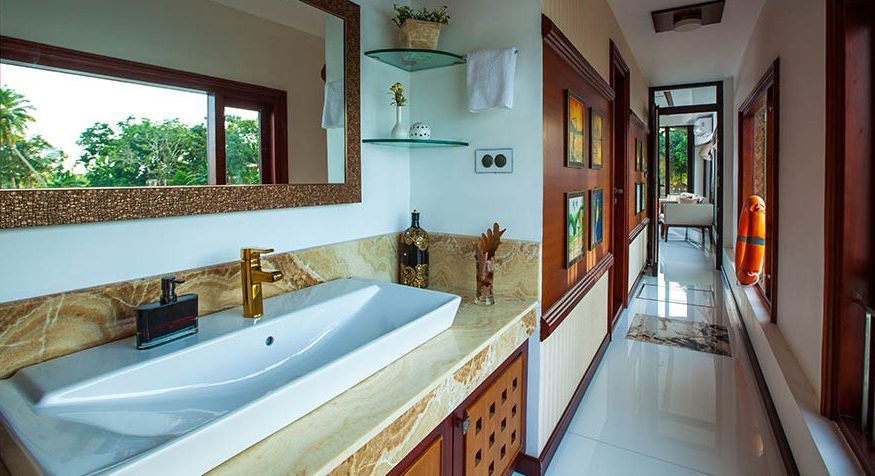 Although pets are not on board, yet, they provide numerous facilities like free parking and Wi-Fi, ample food and drink options and the kid's pool. This Ultra-luxury houseboat also provides incredible sightseeing options. While indoor, one can play table tennis and billiards. Alleppey Lighthouse, Mullakkat Rajarajeswari Temple, Krishna Temple and Vembanad Lake are nearby interesting places which one can visit after the cruise. TheBlue Jelly Cruises is yet another reputed operator of Luxury Houseboats in Kerala!
https://bluejellycruises.com/
The Leia Luxury Houseboats:

It provides an excellent experience to stay in. They offer all the facilities like power backup, room service, laundry services and other emergency facilities. One can try the authentic Kerala dishes cooked by their efficient cook. It offers a very relaxing tour through the lake and especially the captivating Kumarakom. The check-in time is noon and checkout time is 9 am. Day cruise options are also offered by all these houseboats. In my personal opinion, Leia Cruise is the best among 3 bedroom luxury houseboats in Kerala for your family.
Grandeur Houseboats:
It is a well-known Houseboat cruise service provider in Kerala. They cater to the destinations like Alleppy Backwaters, Kumarakom Backwater and Thottapally Backwaters. Be it a honeymoon trip or a floating official conference they are at their best with 60 professionally trained crew and 14 Houseboats. With intense interpersonal relationship they serve their client the best, be it the room services, the food or even the beverages. The cruise packages vary from one night to seven nights. As it is an ISO certified company, it provides all the premium facilities to enjoy the tour with satisfaction and grandeur.
http://www.keralahouseboat.co.in/
Luxury Houseboat of Kumarakom Lake Resort: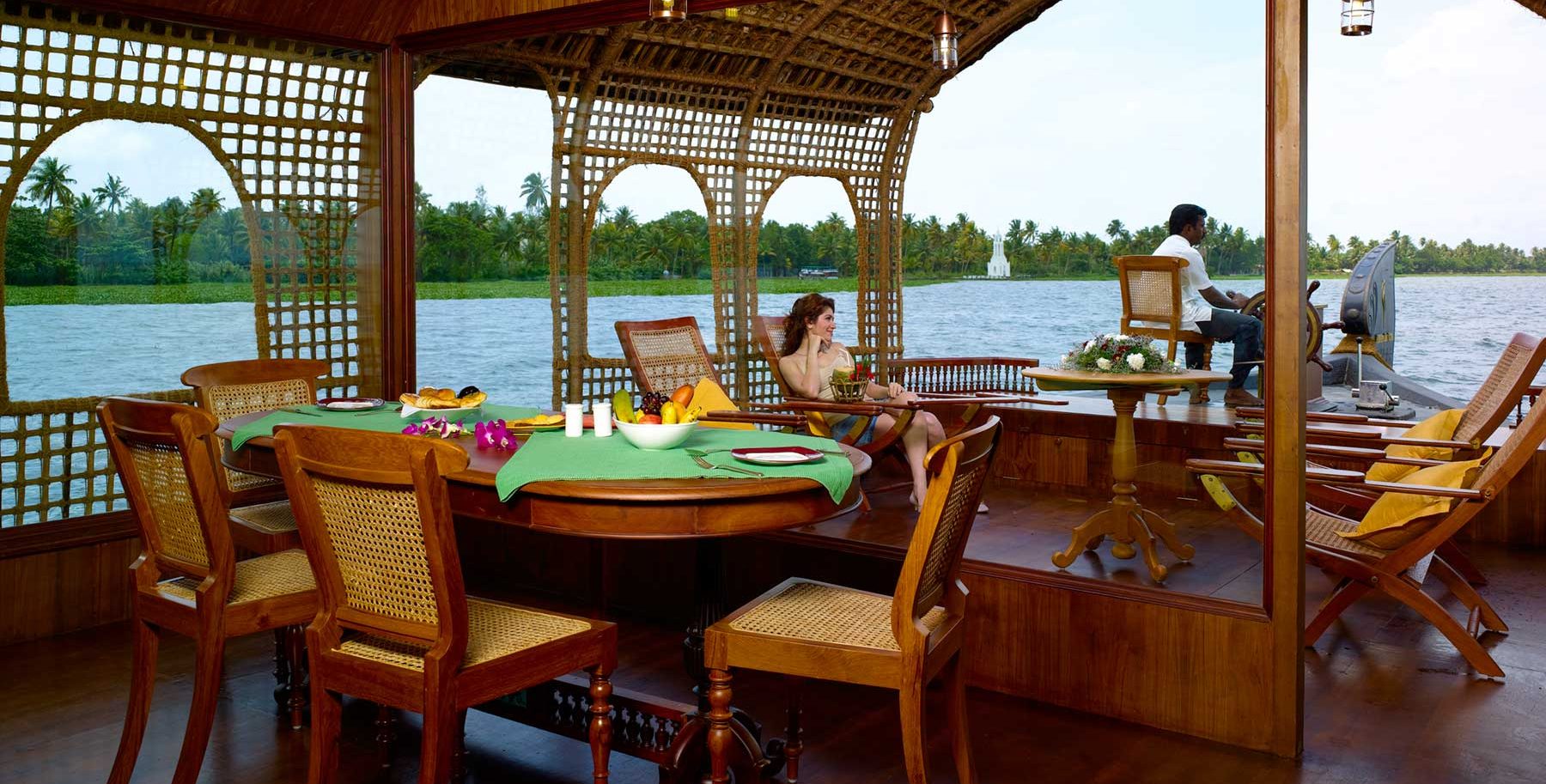 Kumarakom Lake Resort is a heritage resort overlooking the beautiful Lake Vembanad with its tranquil, green backwaters. As it is the winner of the 'World Travel Award' its sprawling campus offers all the new-age amenities one can think of for a luxurious and cherished stay either in rooms, villas or suites. Multi-cuisine restaurants, swimming pools, Ayurveda Spa and traditional Kerala tea shop, are some of its attractions. This most popular and most luxurious resort in Kumarakom operates houseboat cruises for the guests enabling them to stay, dine and truly experience the beauty of life along the backwaters of Kerala.
https://www.kumarakomlakeresort.in/kumarakom_houseboats.html
Luxury Kerala Cruiser of the Oberoi Vrinda: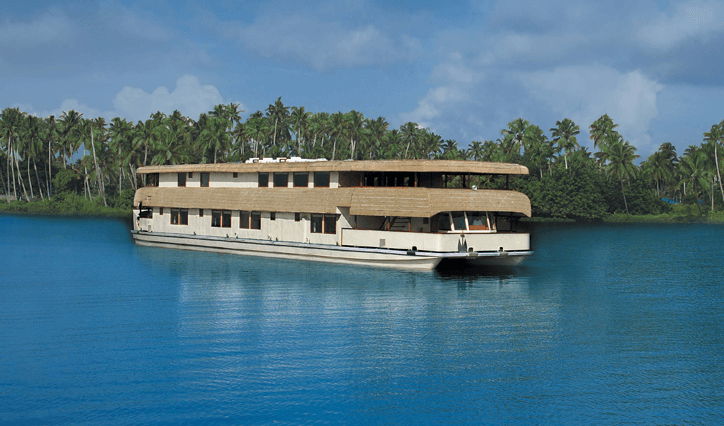 It will simply lift you off from the mundane and make you relax on the cosy bed after a refreshing shower under the pressure shower, or you can take a seat on the comfortable sofa and enjoy the serene ambience of the Backwaters. With flexible check-in and out times, private butlers and eight deluxe cabins, the crew ensure value-added service and exceptional hospitality. Their commitment to excellence is praiseworthy – Oberoi Vrinda docks at their private jetty on Vembanad Lake, at Kayippuram, near Alleppey. Exclusive performances like Mohiniyattam and Kathakali are included on the boat.
https://www.oberoihotels.com/kerala-backwaters/overview
River Escapes Luxury Houseboats: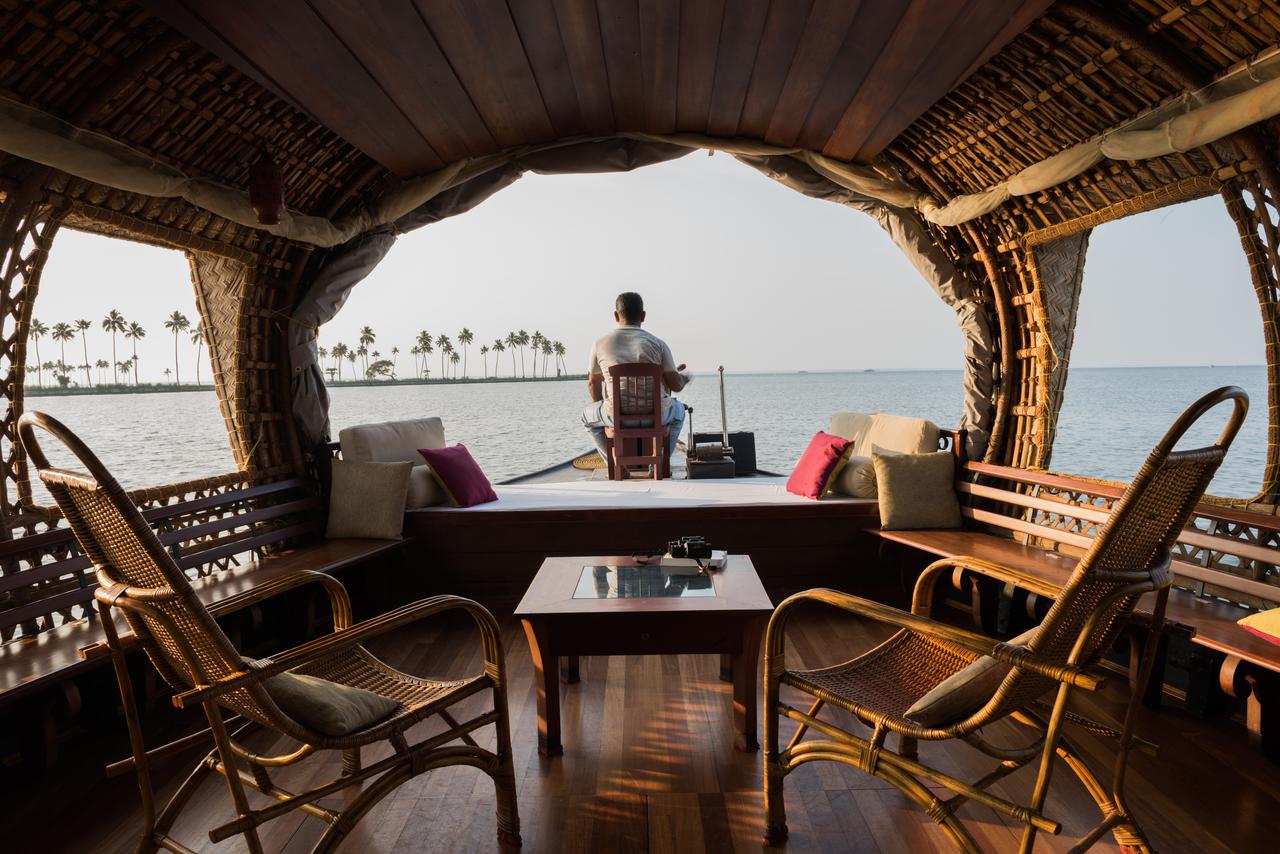 They are a part of the Muthoot group and provides premium houseboats in Alleppey. These air-conditioned houseboats offer vegetarian and non-vegetarian Kerala delicacies cooked in clay pots. The boats have one, two or three air-conditioned bedrooms. All boats have an open-air living area and a fully- equipped kitchen. Bird sanctuary and backwater islands are some of its sightseeing options. The eco-friendly houseboats are anchored from 6 pm to 8 am. One can get engaged in Kayaking, Canoeing or Bamboo Rafting on any time of the day. If you are planning a luxury houseboat cruise in Kerala in traditional Kerala style, River escapes will be an excellent choice for you!
https://www.xandari.com/riverscapes-xandari-overview.html
Spice Coast Luxury Houseboat Cruises: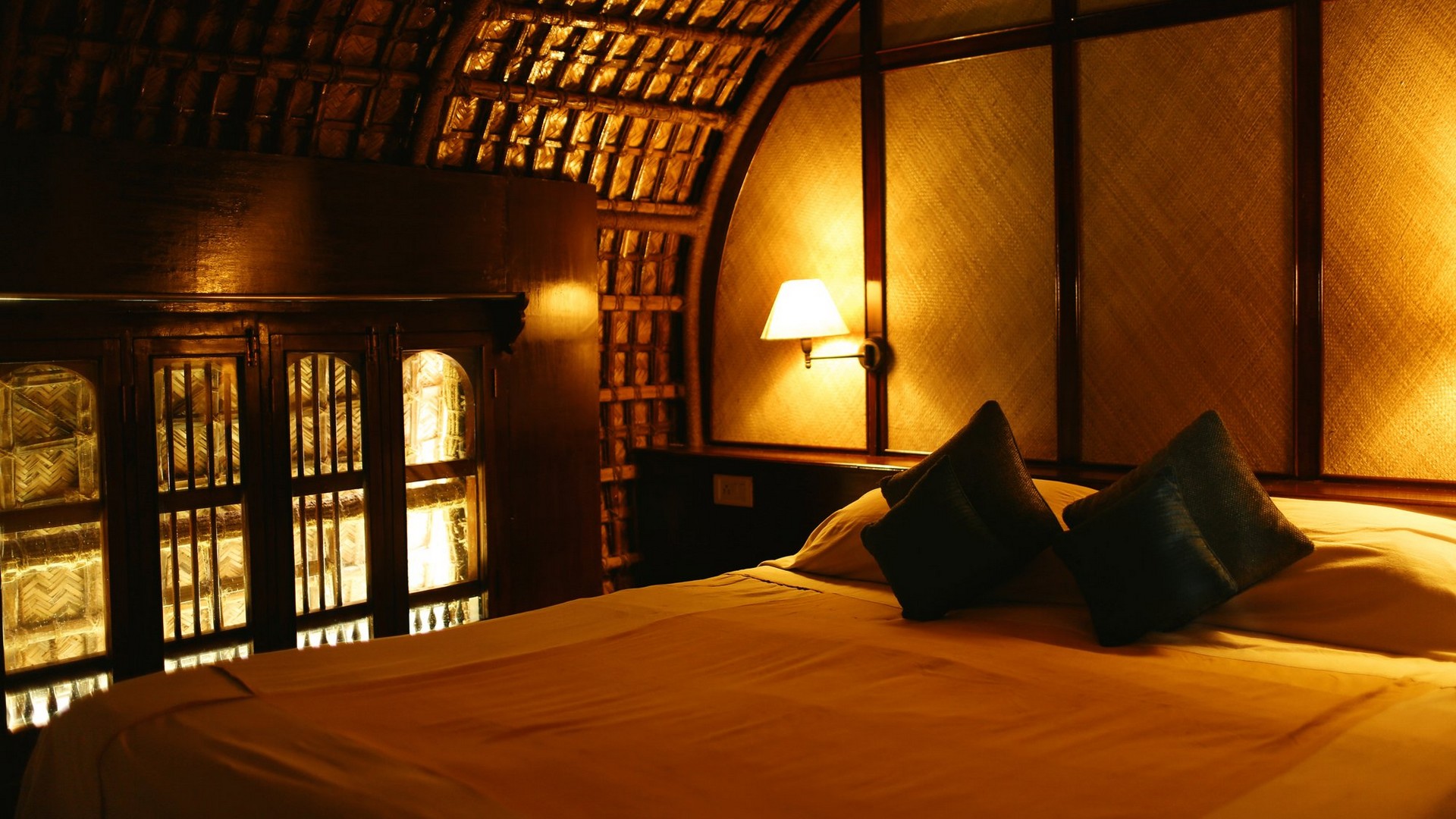 These houseboats offer a breathtaking view of the waterways of the Vembanad Lake in Kerala. The captivating ambience will keep up enthralled in green landscape ad the deep green waterbodies. Owned by the CGH group the cruise meanders through the backwaters of Kerala. Upon sunset, the cruise will anchor near a village, and the crew will allow you to interact with the fishermen and farmers. The captain will help you to know the different species of bird and animals that can be found there. Fishing, canoeing, cycling and bike tours can be experienced. Food is cooked on board and is customised. Keeping the traditional style and using only natural materials, these houseboats are very classic with all modern facilities. One can gaze at the bewitching natural beauty even while lying on the cosy beds. The solar panels provide the power or vegetable oil is the safer alternative fuel.
https://www.cghearth.com/spice-coast-cruises
Rainbow Luxury Houseboat Cruises:Â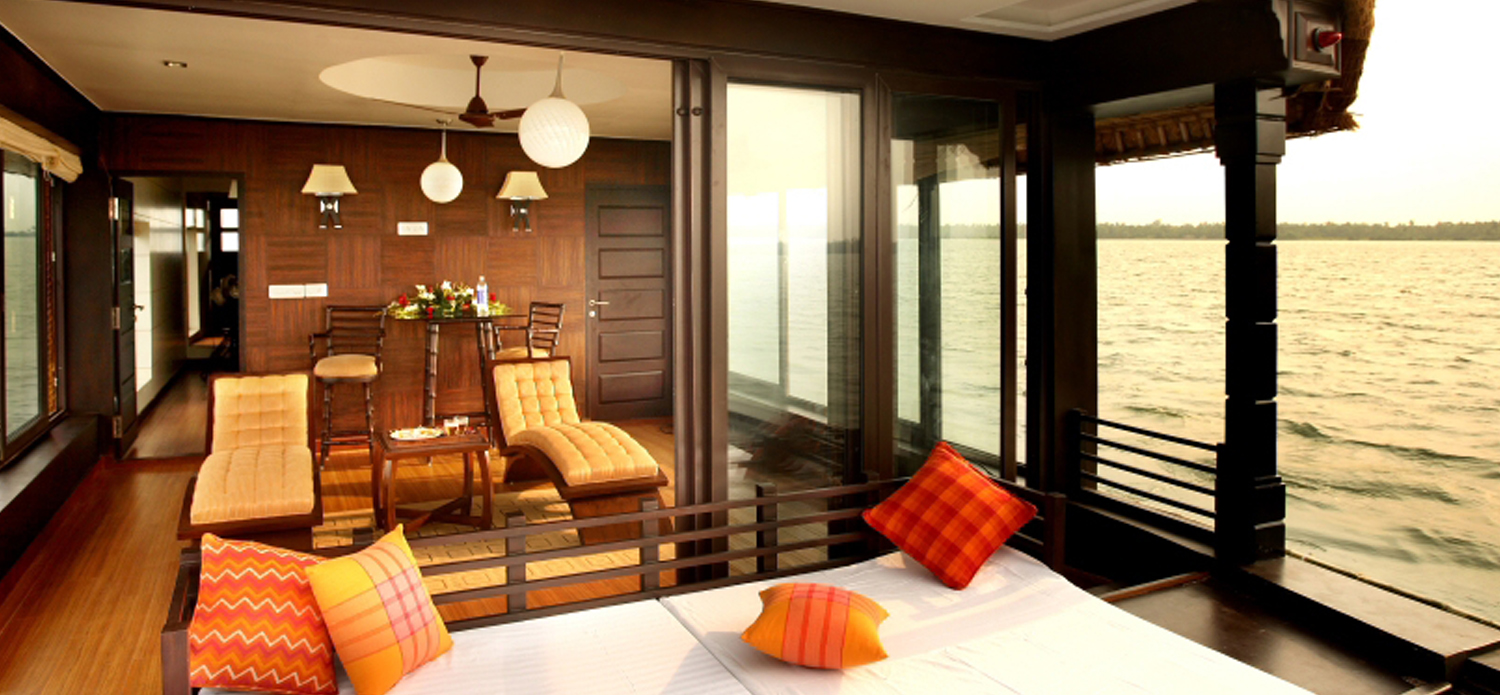 This can be a choice if one wants a beautiful floating holiday in God's own country. There are three categories of houseboats – Luxury, Premium and Deluxe with one, two, three or four attached bath bedrooms. All the houseboats are of the highest standard with all the luxuries and safety measures. Lie on the lap of a luxurious bed and watch the world go by. They offer affordable houseboats in the luxury category.
http://www.rainbowcruises.in/luxury.php
Luxury Houseboat of Raviz Resort and Spa: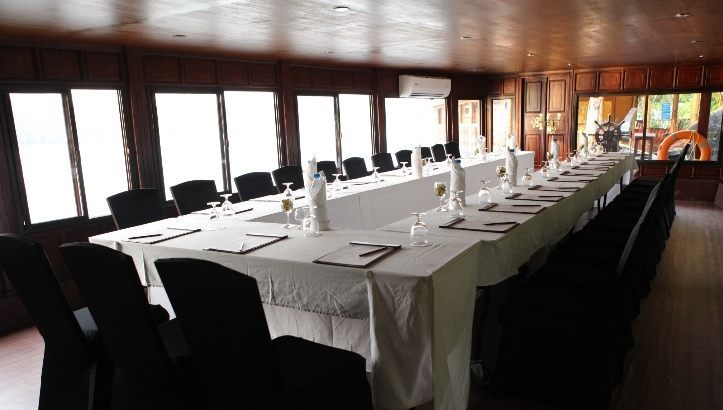 It a 5-star luxury hotel located on the banks of Astamudi lake Kollam. All rooms are air-conditioned with minibars and suites. The polite and dedicated staff makes the stay memorable with great food and excellent room services. In a houseboat, you can digress into a fantastic water world of delights with a blend of nature in its splendour pampering your senses and rejuvenating your body.
Check out Experience Kerala's Handpicked choice of Best Houseboat in Kerala!
(Visited 5,395 times, 7 visits today)