Imagine watching the world go by while sipping a cup of tea from the deck of a boat with winds rushing through your hair and nothing but a vast sky and serene beauty all around you. Sounds nice, doesn't it? Well, this is what a houseboat cruise of Kerala offers to its guests. It is deemed as one of the most beautiful and relaxing vacations one could possibly take.
Known for its serene beauty, cleanliness, delicacies, as well as hospitality of the locals, Kerala is one of India's treasures. The culture of Kerala is precious, so people are naturally attracted to it. The tourism industry generates vast revenue every year. Apart from the luscious greens, something that you'll also see often in Kerala is people travelling in houseboats.
Even though Kerala has well-developed road and railway systems, inland waterways are preferred more by the locals to travel from one point to another (my guess is because of less traffic!). And of course, because houseboats have always been an integral part of Kerala's culture. One can find various houseboat cruise packages that are organized by different hotels or independently. Every year thousands of houseboat cruises packages are booked.
What is a Kerala houseboat?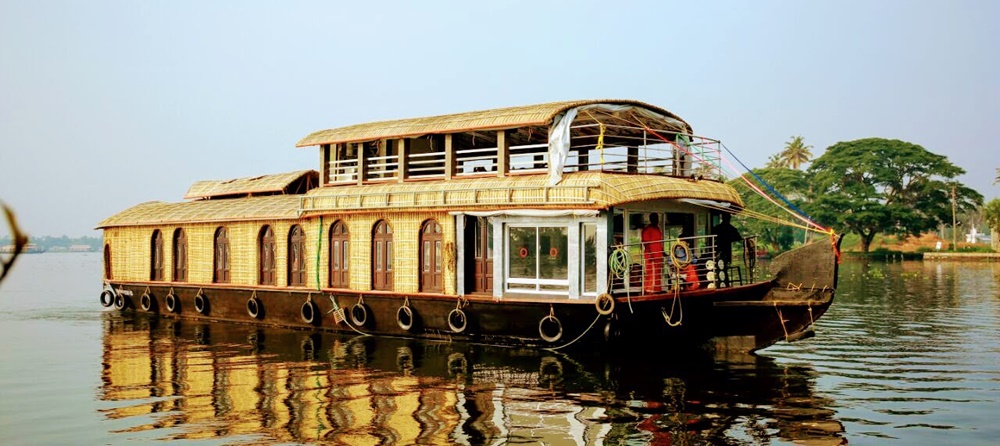 Pic Courtesy: Alleppey Houseboat Club
Let's understand what exactly is a houseboat. Kerala houseboats have the traditional name Kettuvallams i.e., boats with knots. They do not use nails in making this boat (can you imagine that omg!). Another aspect of it that makes it quite popular is that it is entirely eco-friendly and uses local raw materials like bamboo, coconut fibre ropes, coir carpets, etc. They always infuse their culture in the decorations, ambience, food, and the entire experience.
Nowadays, these houseboats have a modern look with luxurious standards in contrast to their traditional concept. We may find houseboats as big as 90 sq. ft consisting of 2-4 bedrooms, dining hall, corridors, recreation area, and many more. You cannot visit Kerala without spending some time in these luxurious giants. Cruising along these backwaters is something you cannot miss.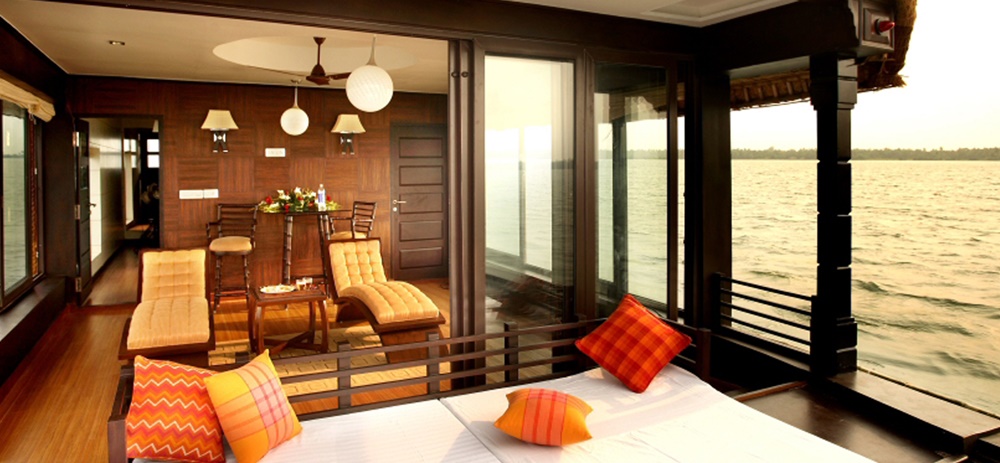 Pic Courtesy: Rainbow Cruises
Kerala Travel Agent & Tour Operators offer houseboat cruises as an integral part of their Kerala Tour Packages. It is one of the highlights of one's Kerala vacation. It is a perfect getaway for families or couples on their honeymoons. 
What are the different categories of Houseboats?
 Deluxe Houseboat

They will have an AC facility in the bedrooms. The AC will be working from 9 PM to 6 AM only.
It also has an open-air living area and a fully- equipped kitchen.
A viewing deck or maybe an upper deck is also available to take in all the natural beauty.

Premium Houseboat

Premium Houseboats will have full-time AC including the rooms and lobby.
They are suitable for day trips and overnight trips with a more comfortable AC atmosphere, free from mosquitoes.
Equipped with high-end upholstery and furniture, it relaxes the tourist.

Luxury Houseboat

It is utterly lavish and majestic with well-equipped amenities.
Full-time AC with plush interiors will be available.
It has vast lounges and spacious, well-conditioned rooms.
Ultra Luxury Houseboat

This is like the royalty suite of Houseboats.
It is for the elite people who like luxury and the ultimate form of comfort.
Check out the list of the best ultra-luxury houseboats.
You can book any one of these depending on the level of luxury and experience you want.
Our favourite Houseboat Tours of Kerala backwaters.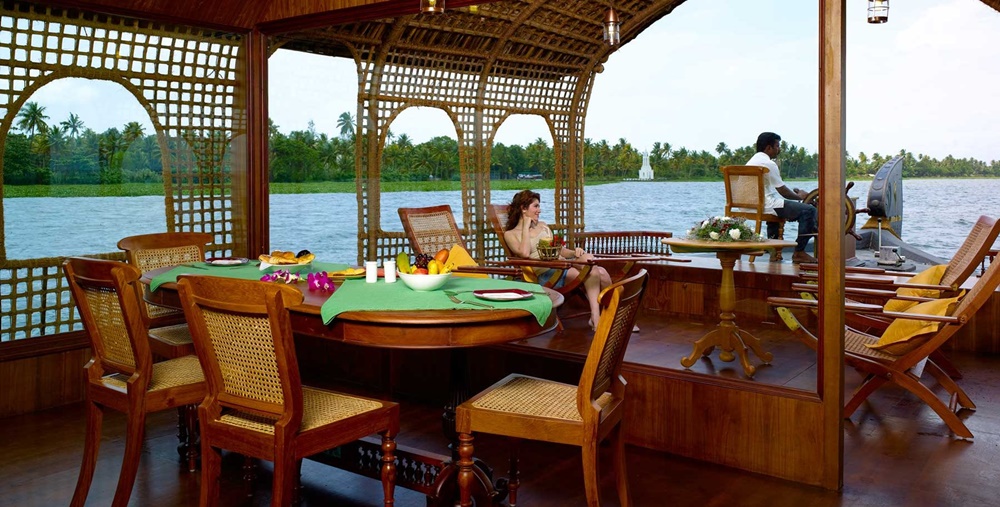 There are various platforms from which you can book your dream cruise to Kerala. You can go to any travel agent or agency, or online platforms to book a package.
Some of the popular tours are as follows;
Classic 1 night Kerala houseboat Cruise
The journey starts from Kumarakom on the East side of Vembanad or at one of the jetties near Alappuzha and then motors into Vembanad Lake before entering the canal system of Kuttanad.
On the way, the boat may stop somewhere to get fresh fish or find a spot where the tourists can shop. They serve, and sometimes even show some cultural programs. The cruise takes a route that shows all the aspects of Kerala
Kollam to Alappuzha Backwater Cruise
It starts from Kollam and sails to Alappuzha or Kumarakom. Or vice versa. It is one of the most requested cruises and requires early booking as it is sold out most of the time.
Extended 3 Night Kerala Houseboat Tour
It's a three-day-long cruise which ventures far into the backwaters which most cruises don't go so you can expect some un-seen and new sites.
The cruise may start at Alleppey and starts cruising through Punnamada Lake and halts by Pathiramandal island, near Kumarakom. It travels along with many sites and returns to the starting point after three days. All meals are fresh, and they also provide entertainment.
Houseboat Package from Kollam
This package includes transport from Kollam and an overnight stay on Ashtamudi Lake. The cruise starts and ends in Kollam. Hotels opt for this package mostly for their guests.
There are many more variations of cruises which one can opt from. Different companies offer different things catering to everyone's needs. Get to know what exactly happens on a typical houseboat cruise!
Kerala's backwaters are full of lagoons, canals, as well as lakes. They are a unique ecosystem that you have to see for yourself to experience the serenity of it. Seeing the State of Kerala via a houseboat cruise is relaxing, fulfilling. You get a homely feeling, and that's more than you can bargain for. So, when are you booking your ticket?
(Visited 234 times, 1 visits today)