Thiruvananthapuram, which was earlier known as Trivandrum, is the capital of Indian state, Kerala. This evergreen city saw tremendous developments after the independence of India. It is a popular tourist destination in Kerala and also the business hub of the state. There are many exciting as well as interesting places to visit in Thiruvananthapuram along with great food joints.
Of course, no trip is ever complete without the perfect dining experiences. We all look forward to eating delicious food when on holiday. There are numerous spots to eat in Thiruvananthapuram each of which offers the most unique as well as sumptuous delights that you will never get in any other place. While you are here, make the most of the food that you get here.
Below are the best places to eat out in Thiruvananthapuram: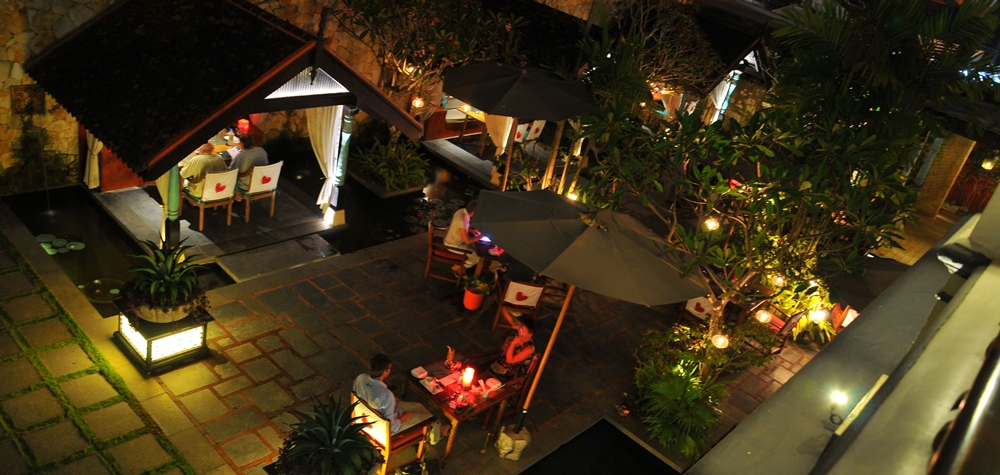 Pic Courtesy: Pinterest
Indian, Asian
Villa Maya is situated in a revamped eighteenth-century Dutch mansion. It has an elegant and classic vibe with relaxing sitting zones that further increase the high-end food experience. Their menu includes a variety of international and local food dishes from the nations that were involved in a trading business with Kerala, such as Italy and Morroco. The wide scope of dishes made by phenomenal cooks uncovers mouthwatering food and also, rich flavours. There are music as well as dance performances.
Address: Airport Road, Vallakadavu, Thiruvananthapuram 695008, India
Phone no: +91 471 257 8901
Driving directions to Villa Maya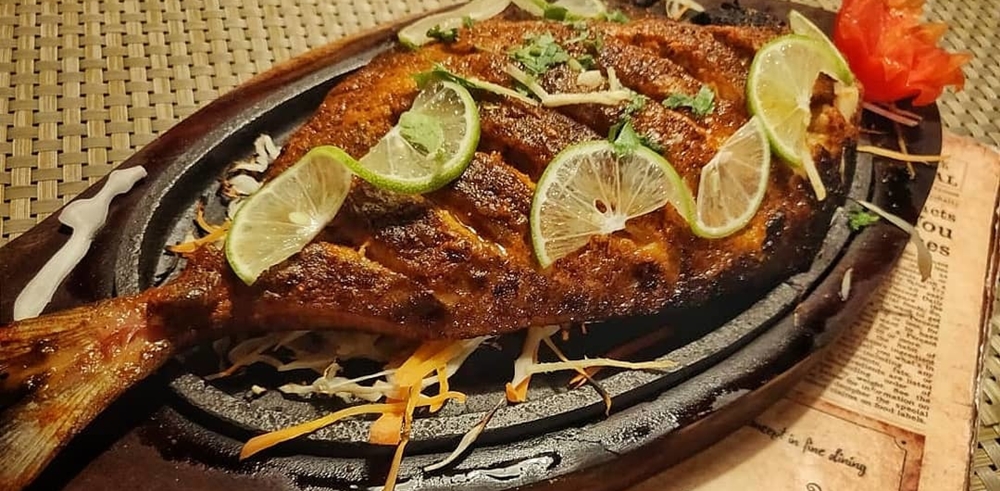 Pic Courtesy: JustDial
Indian, Asian
Situated in the city centre of Thiruvananthapuram, Curry Chatty restaurant has a unique vibe that is cherished by the individuals who come to this spot. With its beautiful lighting as well as serene music, the eatery offers a cosy setting ideal for a quiet, romantic date. The menu includes a diverse blend of North-Indian, Seafood as well as Chinese dishes that are a great alternative if you are looking for something different.
Address: Near Police Training College, Thycaud, Thiruvananthapuram 695014, India
Phone no: +91 81130 36222
Driving directions to Curry Chatty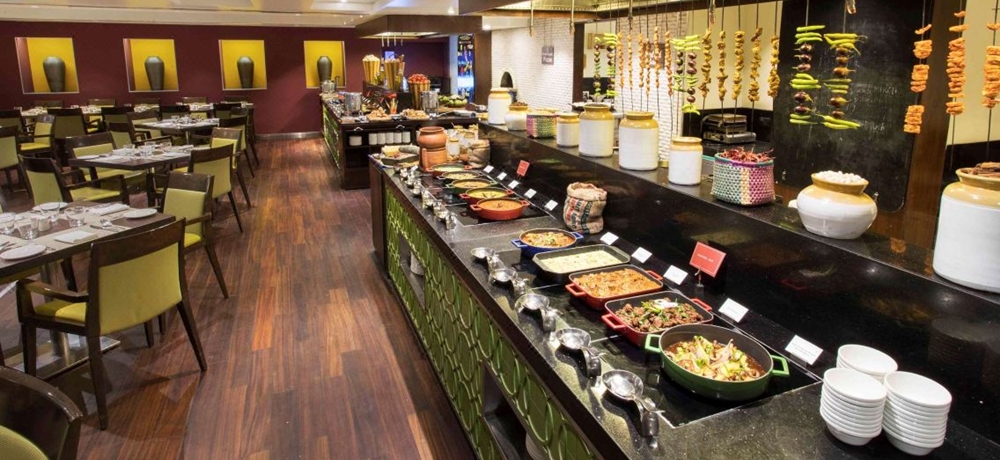 Image Source
This restaurant provides an exquisite as well as a comfy setting for a top-notch gastronomic experience. Situated in the Hilton hotel, this place is well-decorated and also well-lit with interesting light fixtures. Their menus will not disappoint you even if you are the most finicky patron. Their Mughal dishes are cooked to perfection and they also dissolve in your mouth. They offer a wide assortment of plates of desserts as well as salad options.
Address: Punnen Road, Thiruvananthapuram, 695039, India
0471 660 0000
Phone no: + 91 471 660 0000
Driving directions to Hilton Garden Inn
Hotel Rahmaniya – Kethel's Chicken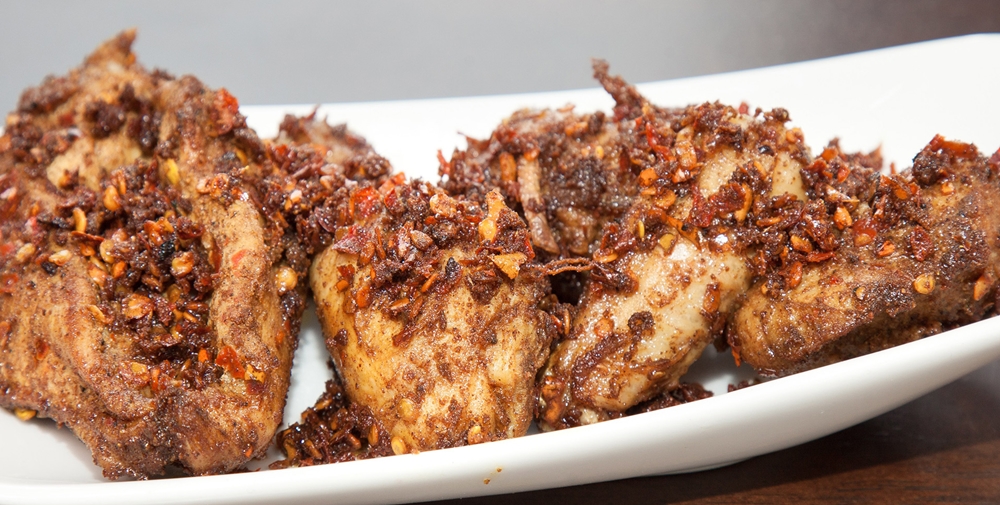 Pic Courtesy: Swiggy
Asian, Indian, Halal
This is one of the highest-rated Thiruvananthapuram restaurants, owing to its great kitchen dishes along with its relaxing ambience and excellent service. It is located right in the Chalai market. Started in 1949, it is perhaps the oldest restaurants of Kerala. Their patented "Kethel chicken fry" is especially a must-try. Also, try the Chapati and Kethel chicken fry which are served on a banana leaf with unlimited lemon juice.
Address: Rahmaniya Hotel, Chalai bazaar, Thiruvananthapuram 695001, India
Phone no: +91 471 246 0003
Driving directions to Hotel Rahamaniya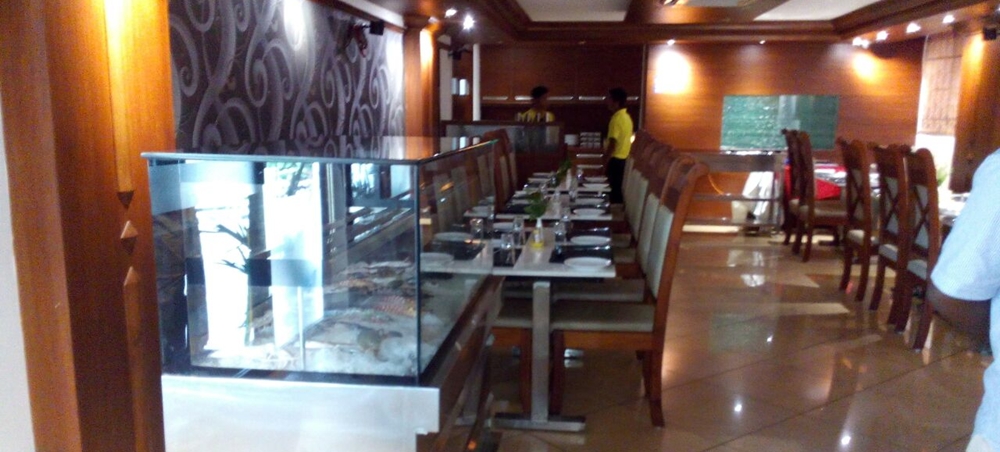 Pic Courtesy: Facebook
Fusion
This place offers great eating options in Thiruvananthapuram. Stylish décor and great music accompany their diverse menu that includes seafood items and also fusion South and North Indian dishes. Biryani is their signature dish but wait, it has a twist. They cook it in a bamboo shoot that enhances its taste. They also include an extra flavour to the dish. Another favourite here is the grilled fish, which is prepared over wood-burning, the flavour of this dish is just incredible. Both the dishes are a must-try if you are here.
Address: Palayam, behind Saphalyam Complex, Thiruvananthapuram 695002, India
Phone no: +91 471 232 7242
Driving directions to Buraq's Laadhiidh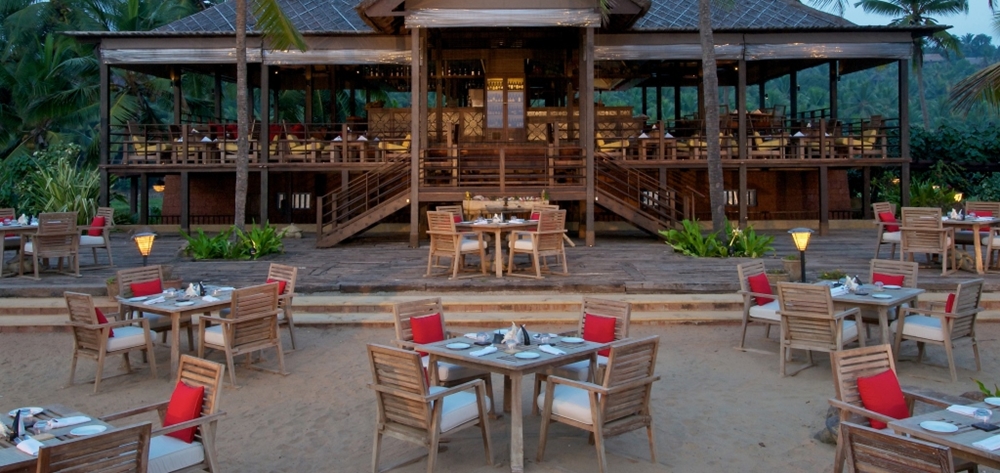 Image Source
Jasmine Bay is a 24×7 open restaurant and café situated in Vivanta by Taj offering not only great food but also picturesque views. Since it is built on the shoreline, it encompasses wonderful vistas of the beautiful Arabian Sea. Both the à  la carte menu and the buffet menu offer an assortment of dishes from Indian curries and Italian pasta to scrumptious salads and sweets. They are a treat to your taste buds.
‪Address: Gv Raja Vattapara Road, Kovalam, Thiruvananthapuram 695527, India
+91 471 661 3000,
Phone no: + 91 471 661 3000
Driving directions to Jasmine Bay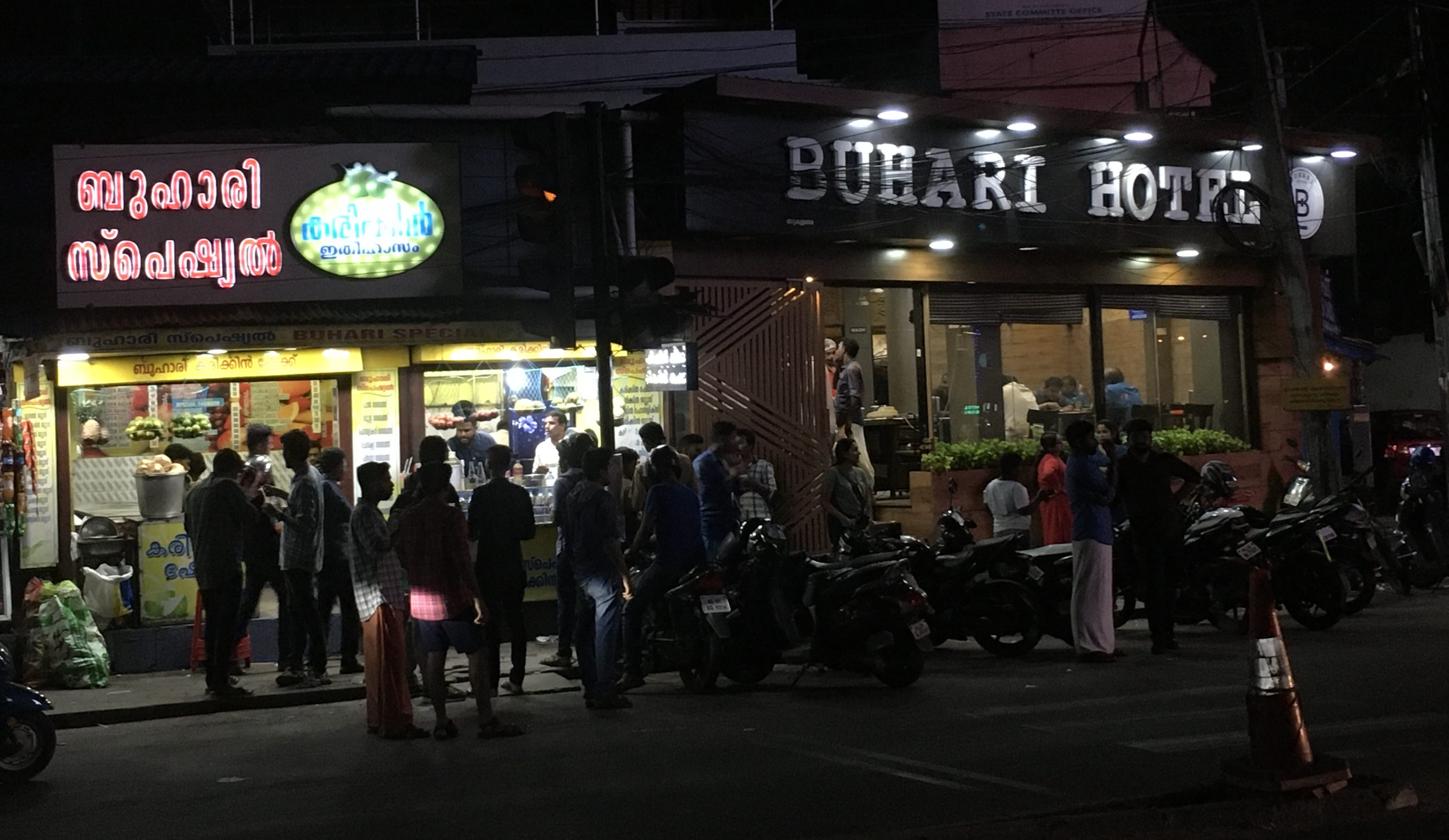 Indian, Asian, Halal
This is the only hotel that operates 24×7 within Thiruvananthapuram City. You can go at 3 am and still not find a table to sit.  This is popular for its puttu and mutton combo and also biriyani chaya'.
Address: Â Attakulangara, East fort, Thiruvananthapuram 695036, India
Phone no: 0417 2929121
Driving directions to Buhari Hotel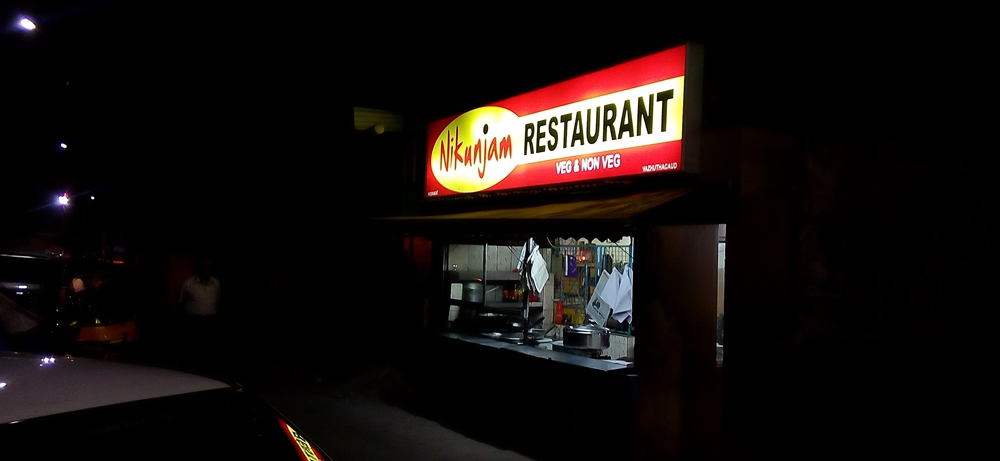 Image Source
Fast food
It is one of the first hotels that started selling fast food in this city. As compared to all the Thiruvananthapuram restaurants mentioned in this article, Nikunjam's dishes are relatively much lighter. People come here from far-off places only to eat their delectable beef chilli. But be sure to be there early as the food finishes quickly here.
Address: Â Opposite Tagore Theatre, Thiruvananthapuram 695014, India
Phone no: +(91)-9447210778
Driving directions to Nikunjam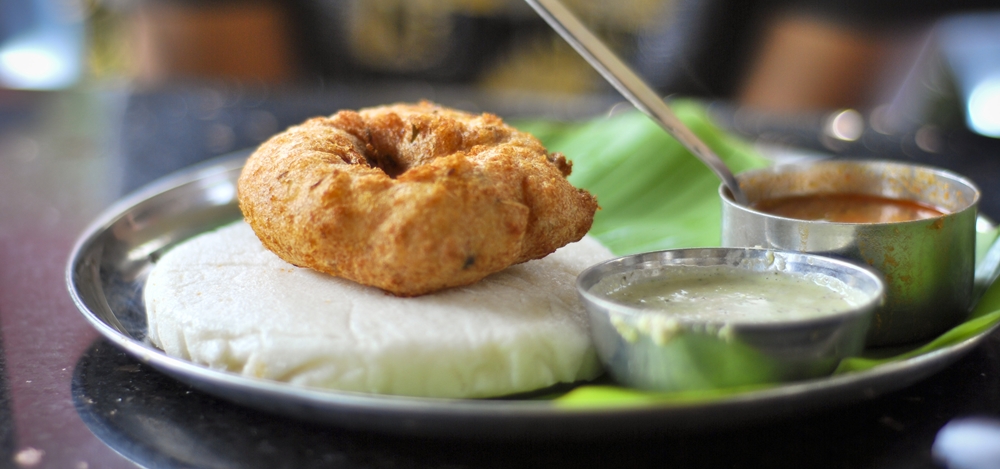 Pic Courtesy: Ixigo
Indian, Asian
Situated close to the railway station, Ariya Nivaas is a veg restaurant in Thiruvananthapuram offering amazing vegetarian dishes. It is an ideal place to visit after you have visited the temples in the city because their food is made to perfection. The South Indian dishes are very popular here. Their sweets served with their delicious meals are also an extraordinary treat.
Address: Aristo Junction, Manorama Rd, Thampanoor, Thiruvananthapuram 695014, India
Phone no: +91 471 233 0789
Driving directions to Ariya Nivaas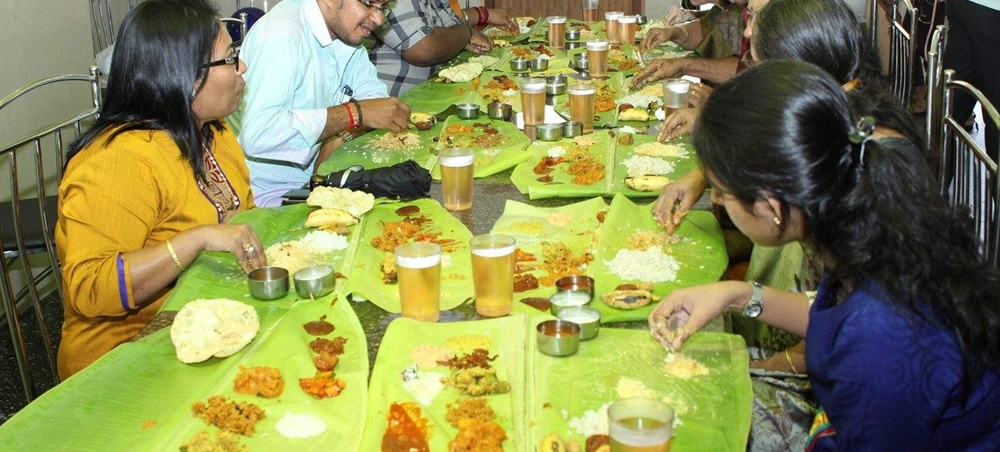 Pic Courtesy: JustDial
Indian, Asian, Vegetarian, Bakery
Mothers Veg Plaza is the finest spot to try authentic Kerala vegetarian food. Situated in Narmada Shopping Complex, this eatery is renowned for its extremely delicious as well as authentic veg sadhya, which is served on a banana leaf. A wide range of dishes is served in Sadhya. The food here is scrumptious and also extremely affordable. They also offer freshly brewed coffee and freshly-baked doughnuts. It will keep you coming back for more.
Address: Bakery Junction, Near Russian Culture, Thiruvananthapuram 695034, India
Phone no: +91 471 401 2255
Driving directions to Mothers Veg Plaza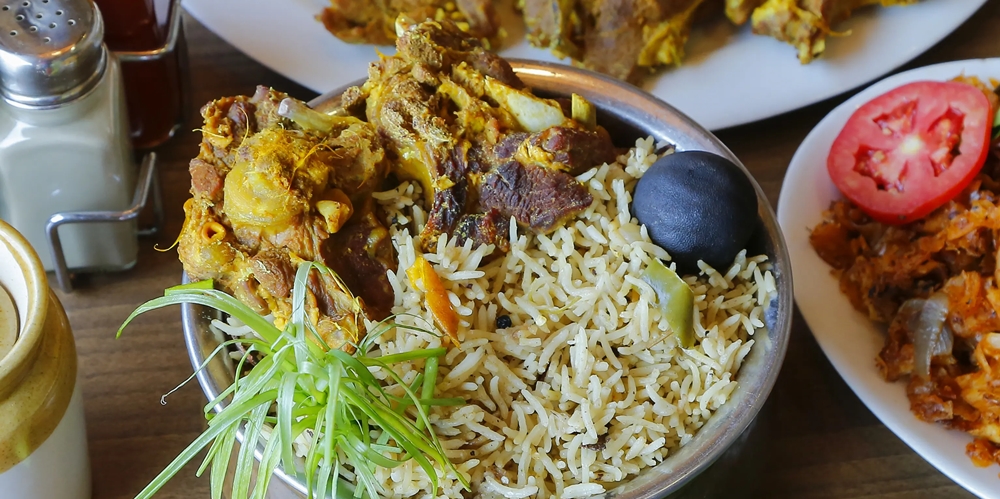 Pic Courtesy: Swiggy
Indian, International, Asian
Who doesn't love biryani? AZAD brought a variety of biriyani options into town. Since there are a ton of outlets spread over the city, Azad has made a name for serving best biryanis in Thiruvananthapuram. You must try Mutton Biryani, Chicken Biryani, and also the Mutton Fry at this amazing place.
Below are some of the outlets:
Address: Over Bridge, Thampanoor, Thiruvananthapuram 695001, India
Phone no: +91 471 247 0455
Address: Press Road, Opposite Naaz, Pulimoodu, Thiruvananthapuram 695001, India
Phone no: +91 471 233 5515
Address: 1/418 Mahatma Gandhi Road, Ulloor, Thiruvananthapuram 695011, India
Phone no: +91 471 244 9988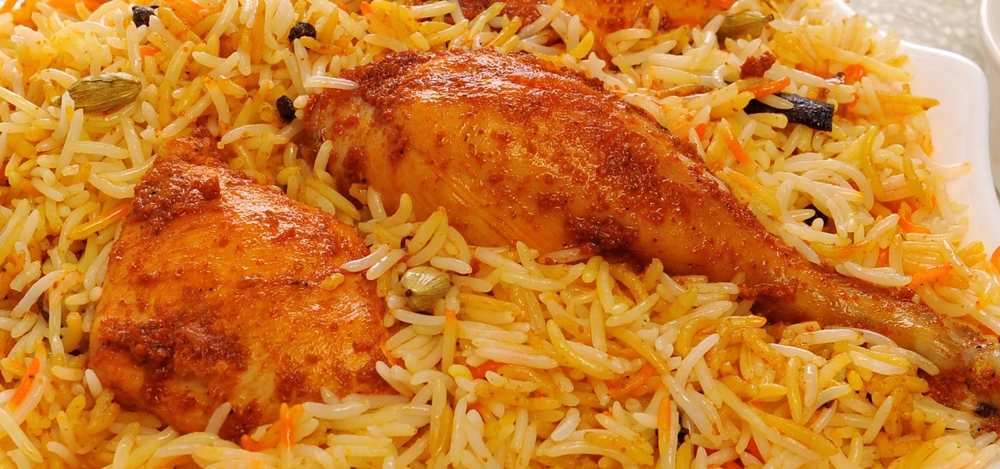 Image Source
Indian, Asian, Chinese
This restaurant offers amazing kebab as well as tandoori dishes. The prices are quite reasonable also.  Their extensive menu, as well as the calm atmosphere, makes for a great dining experience. Make a point to try the assortment of Chinese and North Indian dishes, particularly the kebab dishes.
Address: Narmada Shopping Complex, Kowdiar, Near Income Tax Office, Thiruvananthapuram 695003, India
Phone no: + 91 471 605 6665
Driving directions to The Main Course
Ayswariya Hotel Restaurant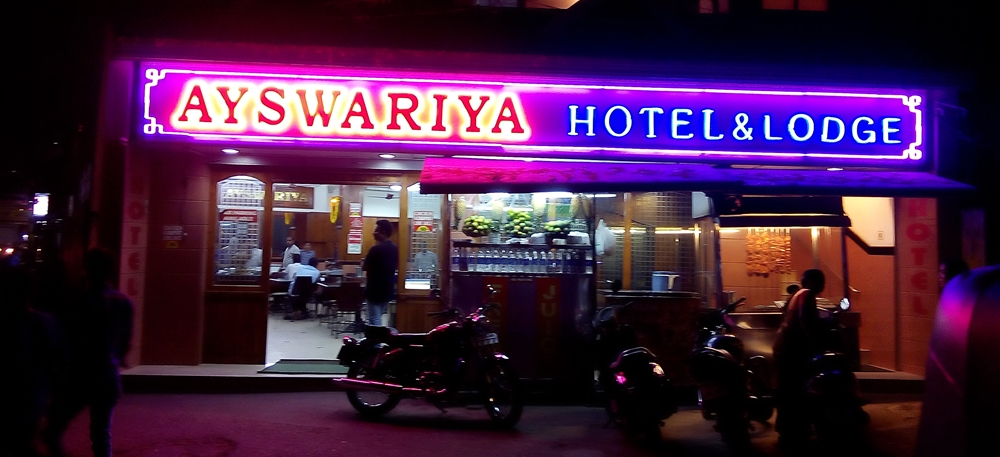 Image Source
Indian, Asian
For those who can't really afford to go to the fancy, expensive restaurants, just make a quick stop at the Ayswariya Hotel. This place doesn't disappoint. Try their mouth-watering Kerala parottas along with chicken fry and also mutton chops with a chaya on the side which is nothing short of a blissful experience.
Address: Thakaraparambu Road, Opposite Capstocks, Thakaraparambu, Thiruvananthapuram 695036, India
Phone no: +91 471 247 8824
Driving directions to Ayswariya Hotel Restaurant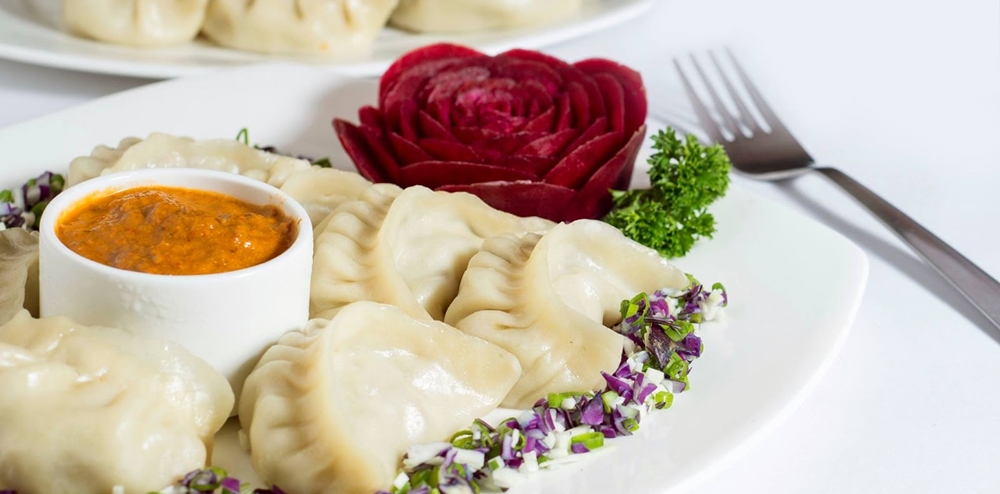 Image Source
Indian, Fusion
A house was revamped to create this a fusion restaurant. Those who are looking for an eating experience that is unusual and quirky, this is a must-visit for you. They serve Nepalese dishes, for example, their chicken momos are popular for their unique and mouth-watering flavours. Definitely try their chilli peanut chutney. This place also has music performances and art events, so if you are looking for a cool place where you can chill, then this is the place to be.
Address: Golf Link Road, Thiruvananthapuram 695003, India
Phone no: +91 94468 52962
Driving directions to Nirvana Lounge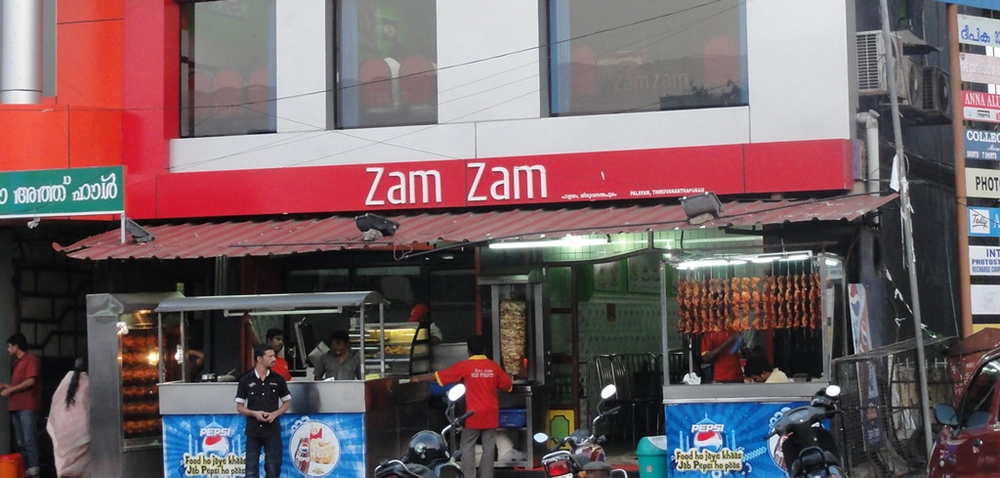 Image Source
Indian, Asian
This is a high-spirited spot famous among the occupants of Thiruvananthapuram and also tourists. The menu includes a wide variety of food including Italian, Chinese and North-Indian dishes, yet the spot is popular for its Arabian and Lebanese food that is simply lip-smacking. Crispy grilled chicken and also the chicken shawarma are two popular dishes that you must try. The eatery likewise serves an incredible assortment of sweets that are particularly loved by kids.
Address: VJT University Road, Opposite MLA Hostel, Palayam, Thiruvananthapuram 695034, India
Phone no: +91 471 245 3046
Alif Mahal and Hotel Irani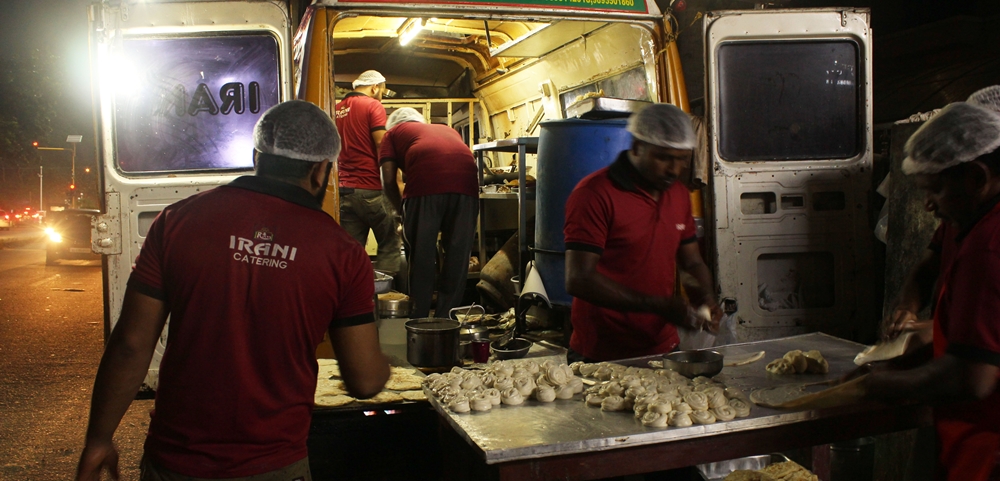 Image Source
Street food
This is the ideal spot to go to whenever your pockets feel light. The street food served here is awesome. Both the meals on wheels joints sell amazing food that you will love. Their Porotta served with either with chicken sear or with cold chicken is absolutely mind-blowing. Whether it is single side omelettes or it is beef dishes– everything tastes phenomenal.
Address: Vellayambalam, Thiruvananthapuram, Kerala 695033
Driving directions to Alif Mahal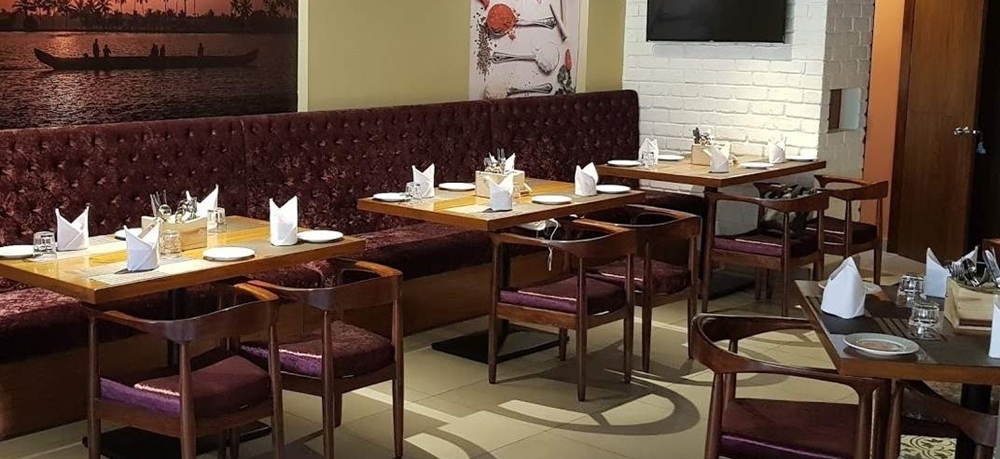 Pic Courtesy: JustDial
North Indian
Yellow Chilly is a top-notch North Indian restaurant in Thiruvananthapuram, established in the year 2018. The restaurant features beautiful ambience as well as professional staff. There is a banquet hall in the building and guests can also enjoy a candlelight dinner at the restaurant. The world-famous chef Sanjeev Kapoor promotes this restaurant.
Address: Capitol Building, 1st & 2nd floor, Nalanda Ln, Nanthancodu, Thiruvananthapuram, Kerala 695003
Phone no: +91 9746279385
Driving directions to Yellow Chilly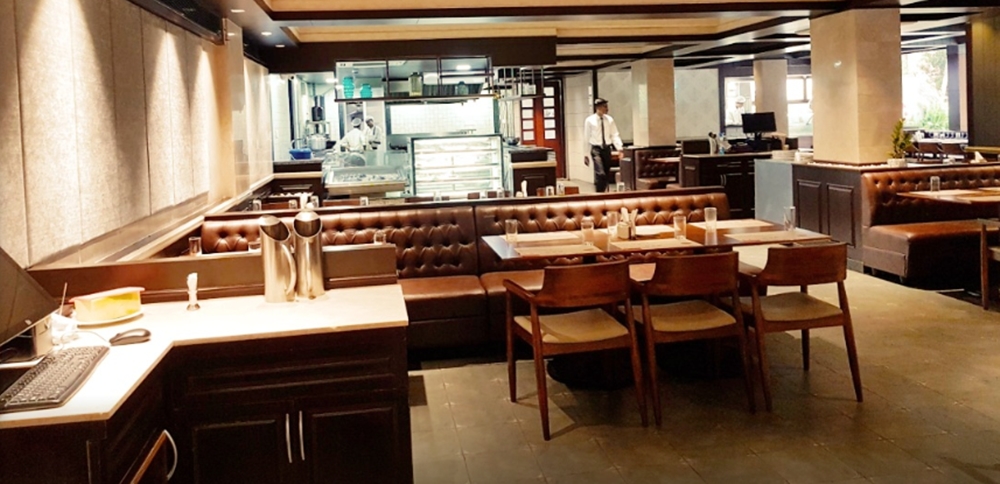 Image Source
Chinese, Indian, Pan Asia
Paragon Restaurant is a famous multi-cuisine restaurant in Thiruvananthapuram. It has become so popular among locals and visitors that another branch of the restaurant was opened recently. The restaurant offers comfortable seating as well as delicious food with fish curry and chicken biryani being the special offerings.
Address: Ulloorroad, Kesavadasapuram, Thiruvananthapuram 695004, India
Phone no: 9152820217
Driving directions to Paragon Restaurant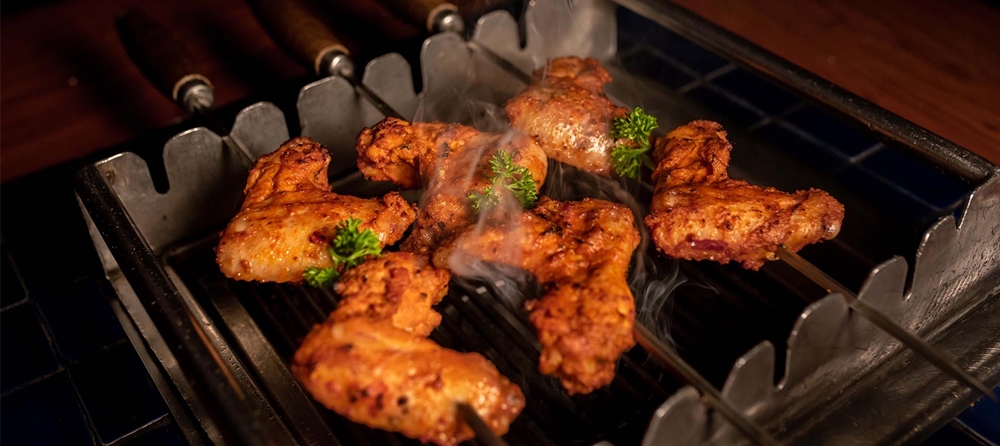 Image Source
North Indian, Mediterranean, Kebab, BBQ
If you are a meat lover, barbecue nation is the restaurant for you. But this restaurant offers great food for vegetarians as well. The buffet experience at barbecue nation is simply incomparable. It starts off with barbecue meat which is heated right in front of you since there is a grill on the table itself. The mocktails, as well as cocktails at the restaurant, are a great complement to the barbecue meat. Then, the main course has a wide variety of dishes from various cuisines ranging from biryani to noodles to seafood. Please keep some space for the tempting desserts since they give a perfect climax to the buffet experience.
Address: TC36/1276-3 Airport Road Near Panachamoottil Square, Eanchakkal, Thiruvananthapuram 695008
Phone no: +91 8113874400
Driving directions to Barbecue Nation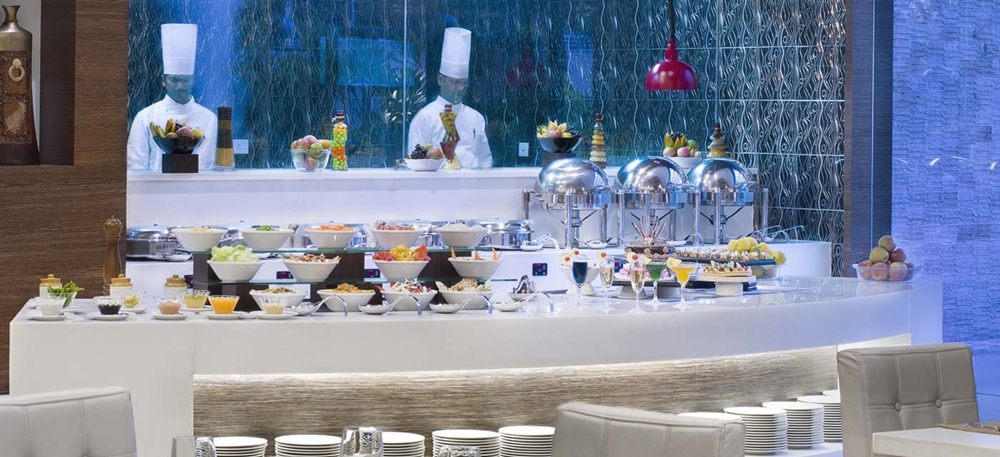 Image Source
Western, Indian and Asian
Overlooking a lush green garden, Cafe Jade is a 5-star category restaurant in Hotel Hycinth. The spacious restaurant can accommodate more than 100 guests at once. You can either sit indoors or enjoy alfresco dining and enjoy a view of the garden while eating. The restaurant offers a daily buffet, a Chaat counter as well as a Pasta Bar. A special offering at Cafe Jade is the Sunday Brunch where chefs cook food at the live cooking stations.
Address: Hycinth Hotels, Manorama Rd, Aristo, Thampanoor, Thiruvananthapuram, Kerala 695001
Phone no:Â +91 471 666 2999
Driving directions to Cafe Jade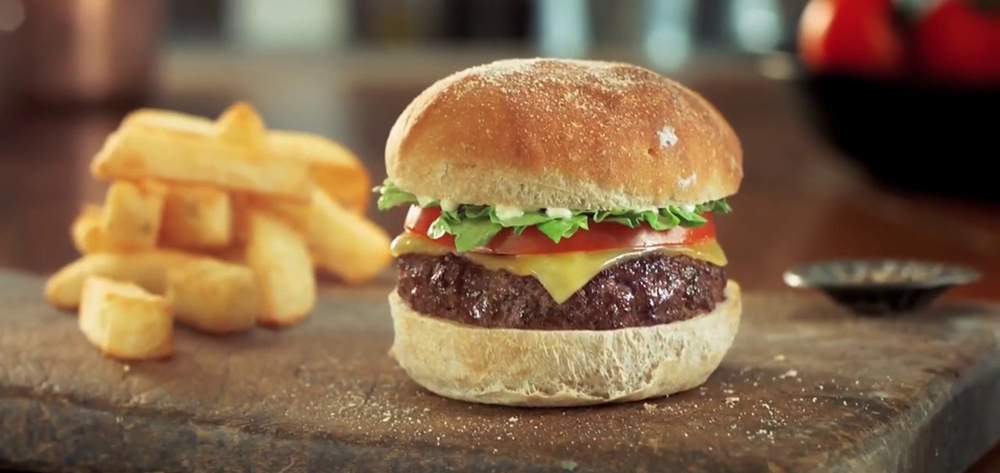 Image Source
Cafe, Fast Food, Desserts
Supreme Upper Crust is a premium cafe in Thiruvananthapuram offering exotic desserts, mouthwatering snacks as well as tempting drinks. It is a French concept cafe and so, the ambience is simply beautiful. Among the must-have items at this cafe are Chicken Cannelloni, Beef Medallion, Penne Arabiata, as well as Bourgogne Cheesecake.
Address: Kuravankonam, Thiruvananthapuram, Kerala 695003
Phone no: +91 471 272 7722
Driving directions to Supreme Upper Crust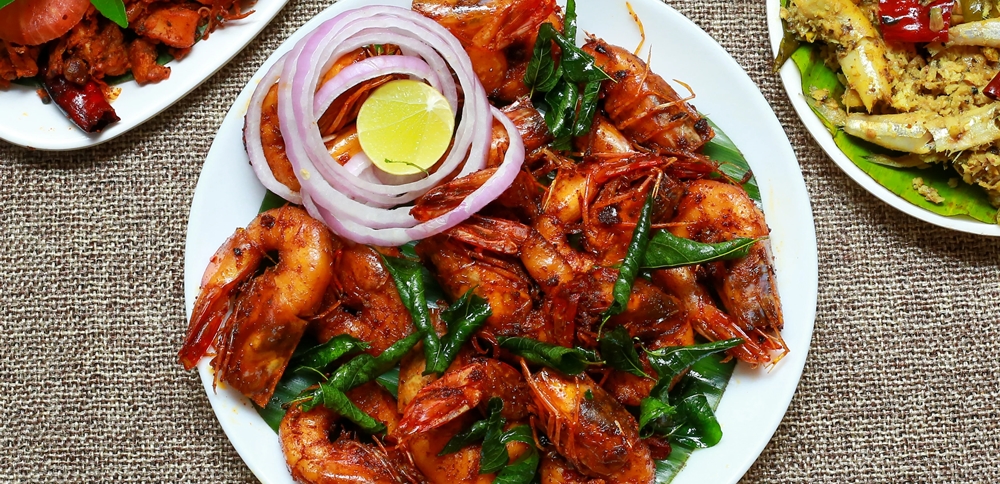 Image Source
Kerala, Seafood
Panakyam restaurant offers a premium experience of the authentic Kerala cuisine. The mouth-watering food, especially seafood, at the restaurant is known for its spicy and sour flavours. Some unique delicacies at the Panakyam restaurant are Whole Rabbit Fry, Chicken Liver Fry, Mutton Liver Fry, Beef Super Roast, Duck Curry, as well as Quail Fry.
Address: Medical College, Pazhaya Rd, Murinjapalam, Thiruvananthapuram, Kerala 695011
Phone No: +91 9495029029
Driving directions to Panakyam Restaurant
We hope the above list will help you in your quest for good food during your stay in Thiruvananthapuram. Enjoy your holiday! Add to the experience by feasting at the restaurants of Kerala's capital city.
(Visited 972 times, 1 visits today)