Munnar is viewed as a crown jewel of the travel industry in Kerala and is a genuinely delightful hill station that must be visited at least once. Captivating magnificence and ethereal appeal of Munnar make it a top tourist place in south India. Munnar is named from the word 'moonu-ar' which means three rivers – it is because Munnar is located on the confluence of Kundaly, Madhurapuzha and Nallathanni rivers in the Western Ghats.
During the British Raj, Munnar was the summer retreat for the officers and the colonial influence is still instantly recognizable here. With its extraordinary landscape dotted with vast tea gardens and cloud enveloped peaks, Munnar draws in travelers all around the year. Munnar is over a 100kms from neighbouring cities like Kochi and Coimbatore. You need to drive or take road transports as there are no railway stations or air terminals here.
Best Season to visit Munnar
Munnar is an all-year travel destination because of its pleasant weather. However, the peak tourist season at Munnar, similar to other famous tourist places in Kerala, begins from the month of August goes on up to March. However, unlike those places, Munnar has a summer season (April – May) when people come to this hill station to enjoy some chilly weather. Munnar is less packed during the rainy season (June – July).
Best places to visit
The spot has various great hotels that are known for their comfort and luxury alongside their extraordinary locations. Munnar has several beautiful locations that you should visit. Read on to know more about these places (both popular and off-beaten) and also check out some amazing restaurants at Munnar at the end.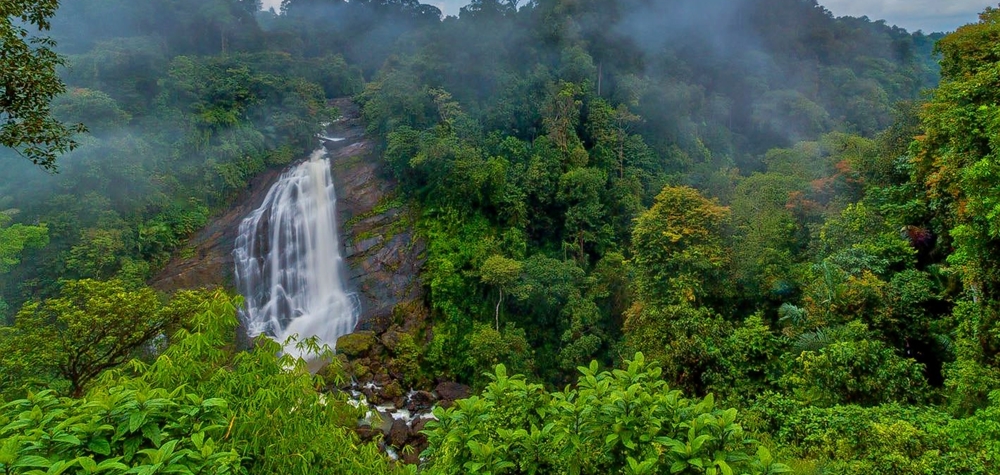 Pic Courtesy: Thrillophilia
It is one of the four primary waterfalls of Munnar and is exceptionally famous among travelers, as the mountain way through the woods gives chills on each progression towards Attukal Waterfalls. Take extra clothes or swimwear as the pool at the base of the fall has enough water to take a dip.
It is highly suggested that you visit Munnar during Monsoon season if you love visiting waterfalls. Attukal waterfall is situated between Munnar and Pallivasal and you will be able to reach there by crossing a wooden bridge. The waterfalls in Munnar witness swarms of travelers consistently and Attukal is one of those popular waterfalls which is magically outstanding.
Timings: 9 AM – 7:30 PM
Driving directions to Attukal Waterfalls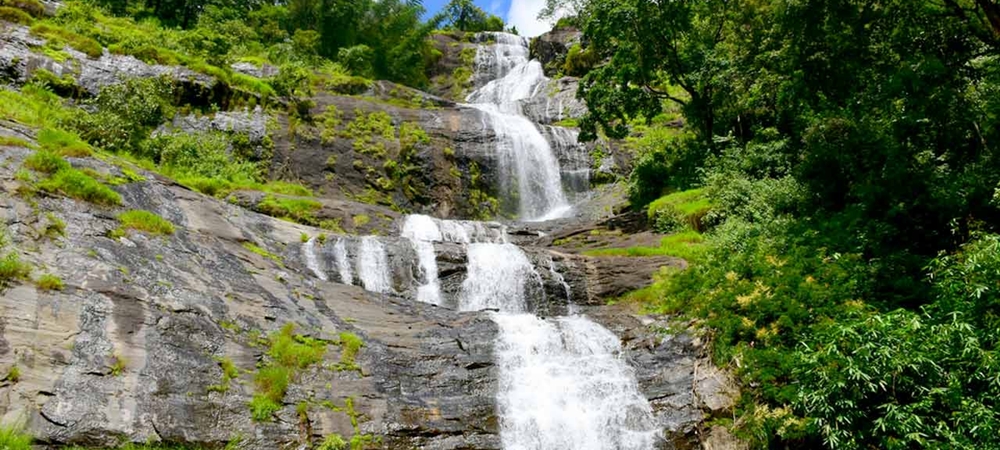 Pic Courtesy: Wikipedia
Cheeyappara Falls are en-route to Munnar after Neriamangalam and streams down in seven steps making an incredible view from the street near the second step from the base. Without a doubt, it is a great spot to take a break and have some hot tea/coffee before reaching Munnar. There is another waterfall named Valara close Cheeyapara that is encased by thick jungle.
Driving directions to Cheeyapara Waterfalls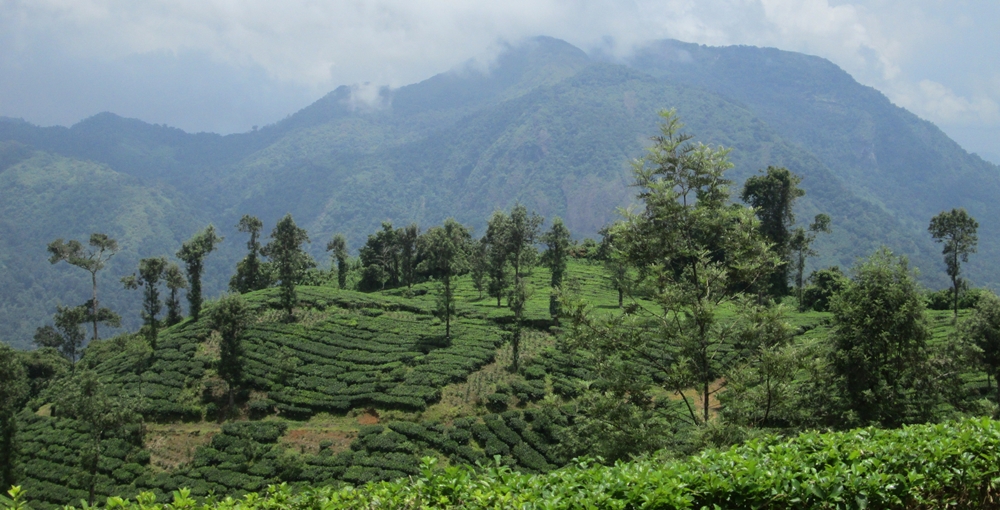 Pic Courtesy: HolidayIQ
Soaked in the greenery and fog, Pothamedu viewpoint is something worth visiting. This viewpoint offers a panoramic view of the valley and if the day is clear, you can likewise watch Idukki Arch Dam and Muthirapuzha River from a great height. Travelers get a spectacular view of the emerald hills where coffee, tea, cardamom, and pepper make a cover of green everywhere throughout the hills.
While you are having fun looking at the hypnotizing view on the valley, have some ginger tea from the adjacent tea shop and you would love spending your day at Pothamedu. Watching the sun go down the skyline in the vast Sahyadri ranges is one idyllic way of spending your time in this small town. Pothamedu is one of the numerous spots to visit in Munnar which have an invigorating environ.
Timings: 9 AM – 7:30 PM
Driving directions to Pothemedu View Point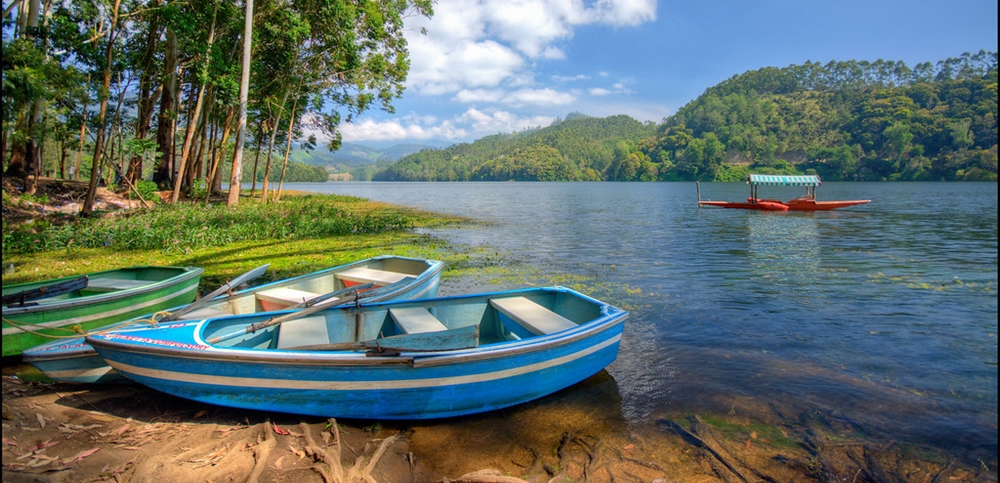 Image Source
Kundala is Asia's first arch dam and Kundala Lake is popular for Neela Kurinji flowers that bloom once every twelve years in the valleys around the Lake. The Echo Point here gets its name because you hear the echo of your voice when you shout. You can also window shop around this place in Munnar. The clean mountain air, misty hills, and panoramic vista make this place worth visiting.
Driving directions to Kundala Lake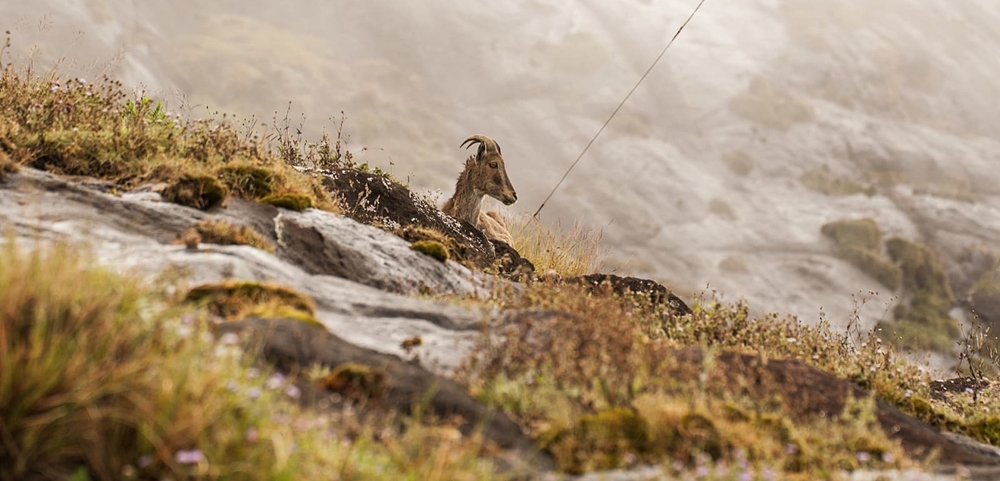 Pic Courtesy: Goibibo
This National Park is a sanctuary that protects the endangered Nilgiri Tahr. This place is the natural habitat of this rare goat that is now endangered. Rajamala area is the popular touristic region of this National Park. Go to Rajamala in case you wish to see loads of Nilgiri Tahr freely wandering around. However, no visitor is allowed beyond the tourist region due to security reasons.
Note– This Park is closed during February-March for around 30 to 45 days and tourists are not permitted inside. There is no internet ticketing office and please expect long lines on holidays and during weekends.
Timings: 7 AM – 6 PM
Driving directions to Eravikulam National Park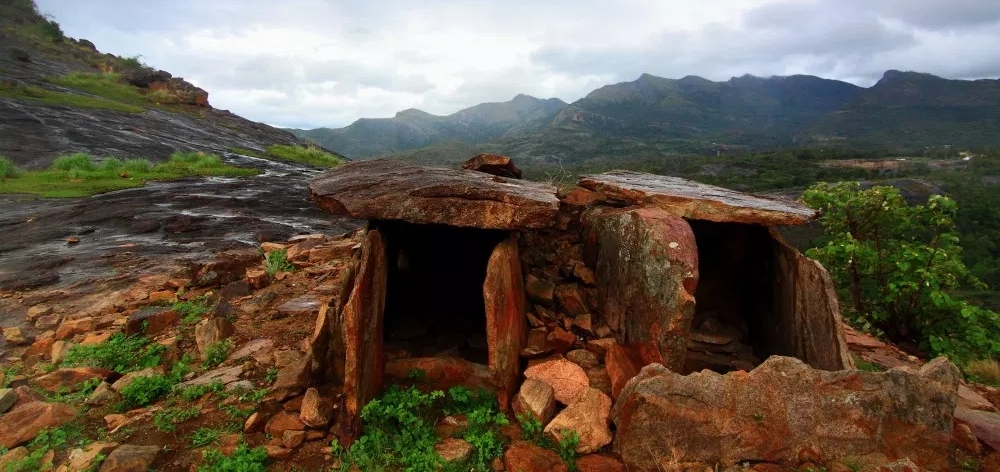 Image Source
Marayoor is well-known for beautiful waterfalls, pristine rivers, rough hills, bamboo timberlands, exotic sandalwood trees, paintings and cave temples. Marayoor Dolmens goes back to the Stone Age. The dolmens have the name Muniyaras in Malayalam, which means the abodes of Sadhus. These were made with rock slabs, three are used as walls on and the fourth piece is used as its rooftop. Dolmens can be found with 5 rock slabs as well wherein the fifth piece is used as a front wall with a door-like opening. Neelakurinji flowers that blossom only once in twelve years is one more fabulous attraction of Marayoor also.
Driving directions to Marayoor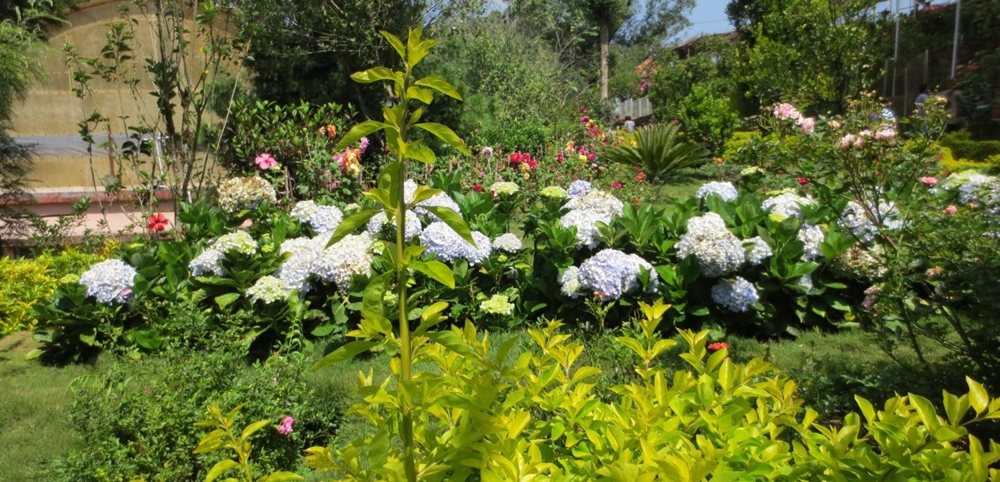 Pic Courtesy: Goibibo
Hydel/Blossom Park is located close to the Pallivasal hydro-electric project and you can do activities like cycling, roller skating, and boating. There are also hammocks and meditation caves. This is a perfect picnic spot for families who want to enjoy their outing with children in Kerala.
Driving directions to Blossom Park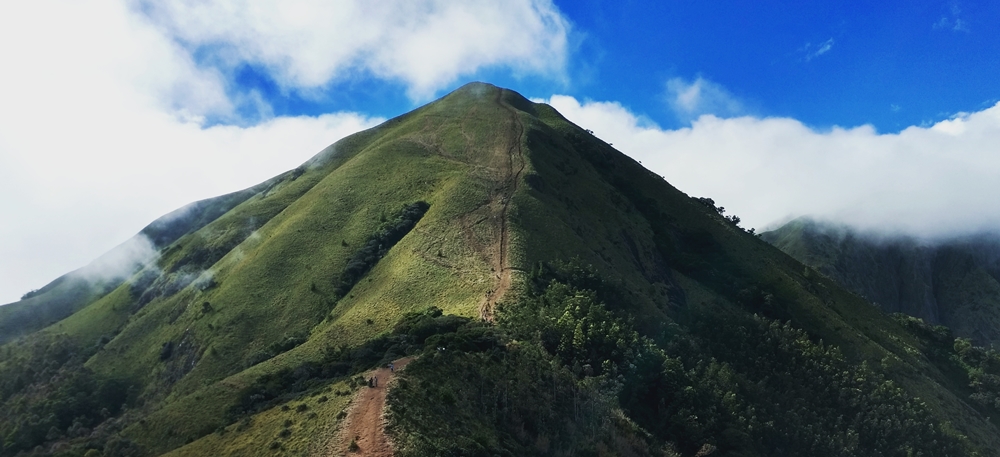 Pic Courtesy: Wikipedia
In the event that you are into hiking, Meesapulimala trekking will be an amazing thing to do in Munnar. The trek begins from a spot called silent valley and goes in the middle of the tea gardens and woods. Go on top of Meesapulimala and in the event that it is a cloudless day, you can see the magnificence of Munnar Tea Gardens all over.
Driving directions to Meeshapulimala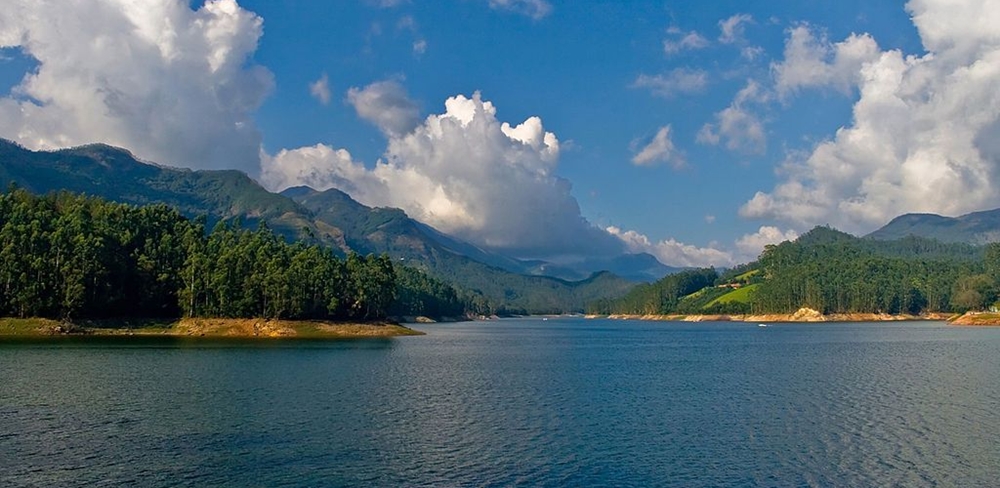 Image Source
Around 13 km off the Munnar town, Mattupetty Dam is a renowned tourist spot. This beautiful spot is bordered by Anamudi Peak spread with various tea gardens with an emerald lake in the middle where individuals can enjoy boating.
Watch the tranquillity in water; you would see the undulating reflection of the green tea plants on the sides. The altitude of Mattupetty Dam (1,700 m) makes it one of the highest Dams in Munnar.
This is one of the attractions in Munnar that goes on everybody's schedule in light of the fact that Mattupetty is dreamy spot Munnar and the Dam falls on the way. Only a couple of kilometres from the Dam lies the lake which is in the midst of the tea gardens and Shola woods; needless to say, it is one of the spots to visit in Munnar.
Driving directions to Mattupetty Dam
Chinnar Wildlife Sanctuary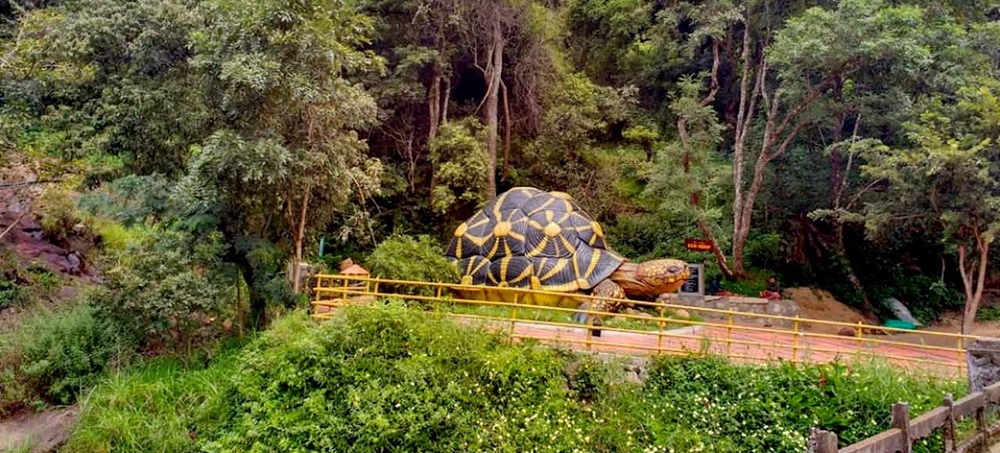 Image Source
Surrounded by Indira Gandhi Wildlife Sanctuary in the north and Eravikulam National Park in the south, Chinnar wildlife sanctuary is home to the popular endangered India giant grizzled squirrel, and furthermore a relieving living space for Hanuman Monkeys, Elephants, Gaur, Spotted Deer, tufted grey langur, Tiger, Leopard, slender Loris, Crocodile, alongside a plenty of flora and birds.
The Eco-improvement Committees of local tribal and the Forest Department encourage ecotourism in the sanctuary empowering a wild experience in a friendlier way.
Timings: 8 AM – 5 PM
Driving directions to Chinnar Wildlife Sanctuary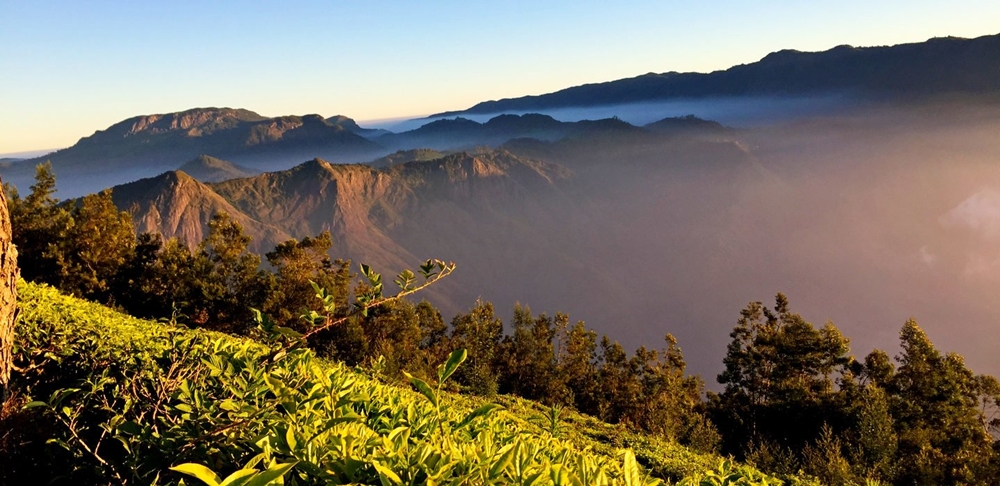 Image Source
At an altitude of more than 2000 m above sea level, Kolukumalai is a hilltop village with sprawling tea plantations carpeting the hills. They say that because of the high altitude, the tea leaves here have a unique flavour and freshness. The terrain at Kolukumalai is very rugged. Hence, you need a jeep to reach the place and look around. The jeep safari at Kolukkumalai is very famous among tourists.
Driving Directions to Kolukkumalai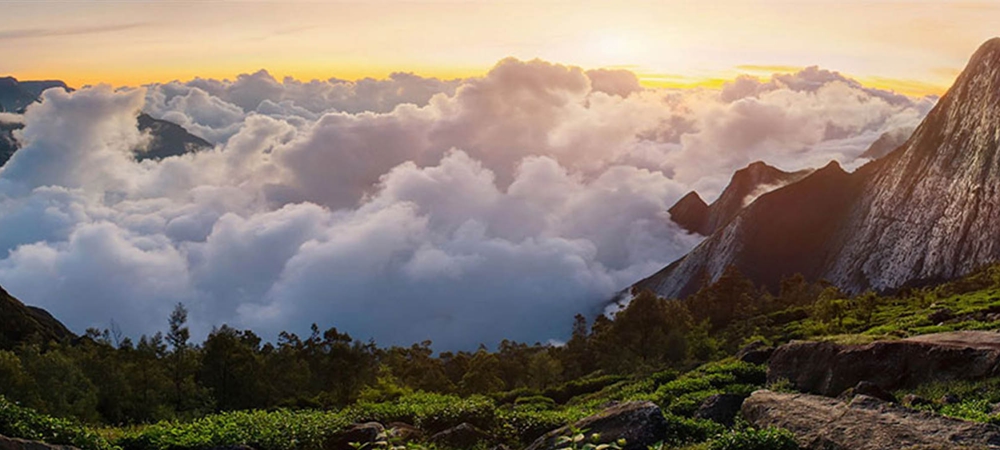 Image Source
The exquisitely spectacular views and the heavenly atmosphere at Top Station make it a must-visit destination in Munnar. You can experience what it feels like to walk amidst the clouds. You also get a panoramic view of the magnificent Western Ghats and the lush green valley of Theni. The area is especially famous for the growth of the rare Neelakurinji – a purplish-blue flower which blooms once in 12 years.
Driving directions to Top Station
Image Source
A scenic village in Idukki, Vattavada has a maximum altitude of 2695 metres. It is close to many beautiful sanctuaries and national parks and hence, home to many species of flora and fauna. A tourist visiting Vattavada will have opportunities to sight Nilgiri Tahr, Nilgiri Langur, Sambar, Grizzled Giant Squirrel, Elephant and Gaur. The village is also famous for the rare and beautiful Neelakuirinji flowers. Of special mention are the variety of fruits that grow in Vattavada. Apple, orange, strawberry, blackberry and plums are just some of the fruits that grow here.
Driving directions to Vattavada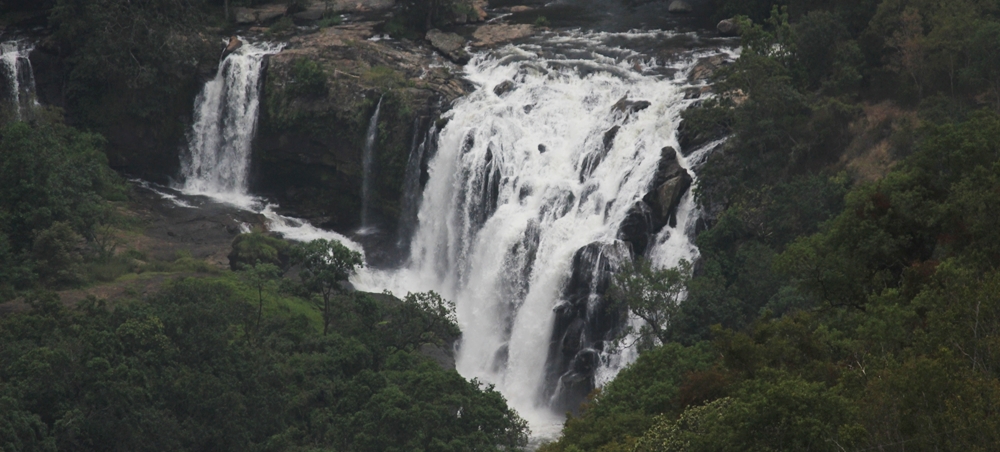 Image Source
Kanthalloor is a picturesque village located at close proximity to the hill station of Munnar. The village is famous for its scenic landscapes as well as its variety of tropical crops. Apples grow in large number at the village. Other fruits like orange, strawberry, passion fruit and peach are also famous here. The evergreen Anaimudi Shola National Park surrounds the Kanthaloor Village. At the village, there are many tourist attractions like the Kulachivayal Rocks, Keezhanthoor Waterfall and the Pattisseri Dam.
Driving directions to Kanthalloor
Munnar at a Glance! View on Google Maps
Activities To Do in Munnar
There is no dearth of intriguing activities to do in Munnar. Plan your schedule picking your favoured activities from our list beneath.
Stay at a Treehouse
Trekking to Echo Point and Camping
Have a picnic near any waterfall
Rock climbing and rappelling
Enjoy Shikara ride and speed boating in Kundala Lake
Indulge in Ayurvedic Spa
Go street shopping
Visit Tea Museum
Where to eat at Munnar
Much the like its unending natural beauty, there are tons of alternatives for having mouth-watering food in Munnar. In spite of the fact that there are no luxurious restaurants, traditional restaurants, and small stalls offer you lip-smacking dishes.
You can enjoy the well known Kerala style delicacies served on banana leaf at Saravana Bhavan on M.G. Street at reasonable rates.
Driving directions to Saravana Bhavan
Located on the GH Road Hotel Srinivas is another great option for Kerala style food. You must check it out if you want to try South Indian food.
Driving directions to Hotel Sreenivas
For tasting tempting food, do go to the Gurubhavan near Tea County Resort. This is the place you can enjoy soups, salads, snacks and more. They serve both veg and non-veg food.
Driving directions to Gurubhavan
In the event that Spanish omelettes or Israeli food appeal to you, the Rapsy Restaurant in the Munnar market is the best spot to be!
Driving directions to Rapsy Restaurant
Do you love trying street food? Then definitely try the tasty Gobi Noodles and different snacks around the local bus stand.
Have a look at the best accommodations in Munnar.
(Visited 2,499 times, 1 visits today)