Thiruvananthapuram or previously known as Trivandrum is the capital city of Kerala and was known as the Evergreen City of India. It is amongst the most crowded cities in Kerala and numerous state and central government offices are situated here. This acts in as the political, financial and academic hub of the state.
Thiruvananthapuram is one of the oldest cities of India that has a lot of coconut and palm trees spreading across the Malabar Coast. It has numerous museums, palaces and historic spots that are worth a visit once in your lifetime.
Best time to visit Thiruvananthapuram
Winter (October to February) is the best time to visit Thiruvananthapuram, as it is the most wonderful climate in the whole year. The summers are sweltering and sticky and can be somewhat uncomfortable. The rainy season (June to September), then again, is moderately cooler. However, try and avoid the time when there is heavy rainfall as you won't be able to explore anything at that time.
In this blog, we have put together some of the popular and offbeat places you can visit when in Thiruvananthapuram: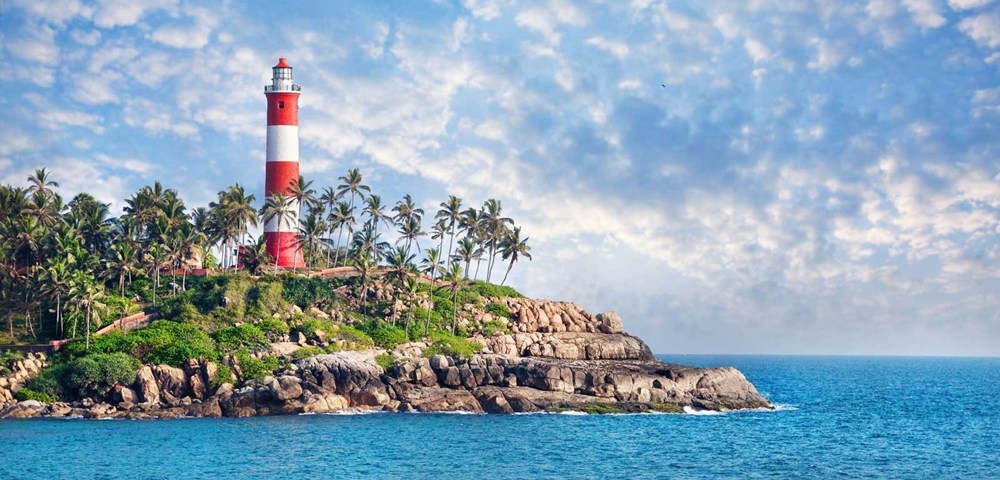 Image Source
Being one of the most well known Kerala beaches, Kovalam beach unquestionably is a key spot for the tourists. A long shoreline with a lighthouse, clear waters, beautiful palm trees, and the far-off skyline is what describes this spot perfectly. You can enjoy sunbathing, snorkeling, swimming, and cycling on the shoreline. Witnessing the excellent sunsets and their captivating tones of the sky is definitely a delight for the beach lovers.
Driving directions to Kovalam Beach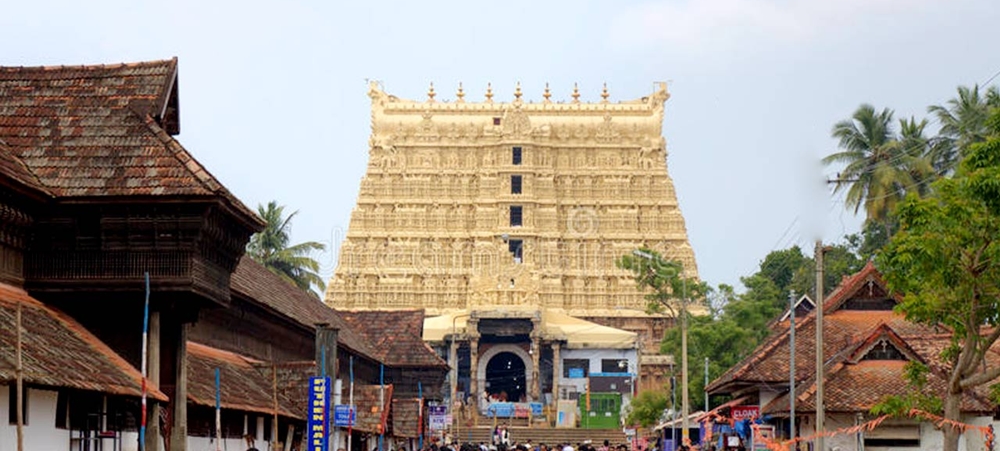 Image Source
This Temple is located within the East Fort of Thiruvananthapuram city and is devoted to God Vishnu. This temple has Lord Vishnu in his eternal sleep pose. This place is considered holy according to the Hindus who arrive to worship the god all through the year. Additionally famous for being amongst the 108 homes Lord Vishnu, this temple is adorned by stone carvings and wall paintings.
Timings: 3:30 AM – 4:45 AM, 6:30 AM – 7:00 AM, 8:30 AM – 10:00 AM, 10:30 AM – 11:00 AM, 11:45 AM – 12 PM, 5:00 PM – 6:15 PM, 6:45 PM – 7:20 PM.
Driving directions to Padmanabhaswamy Temple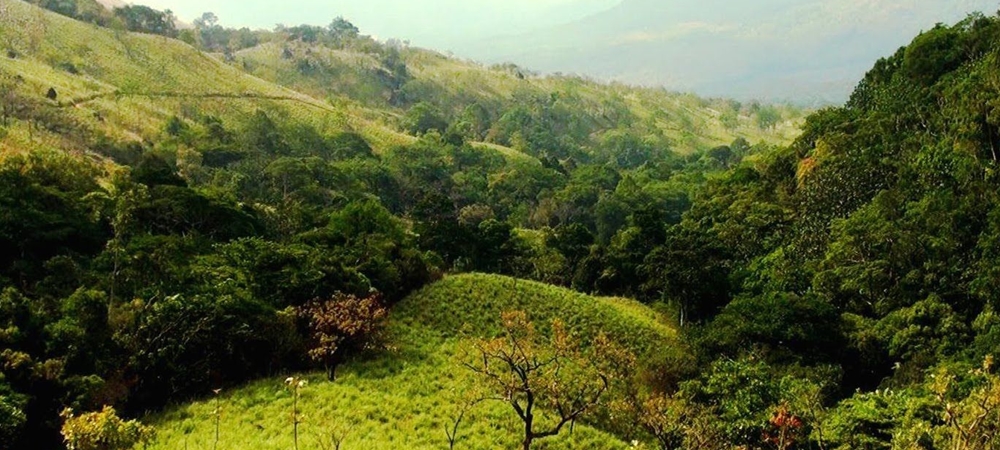 Pic Courtesy: Pinterest
Agasthyakoodam is additionally known as Agastya Mala. This place is named after one of the Saptrishis described in the Hindu Puranas called Agastya Muni. This hill station is likewise renowned for its uncommon herbs that have high medicinal value. With diverse flora & fauna, it likewise is a joy for the bird lovers. This is the second-highest spot in Kerala and is also the origin point of the Karamana River that satisfies the water requirements of the city.
Driving directions to Agasthyakoodam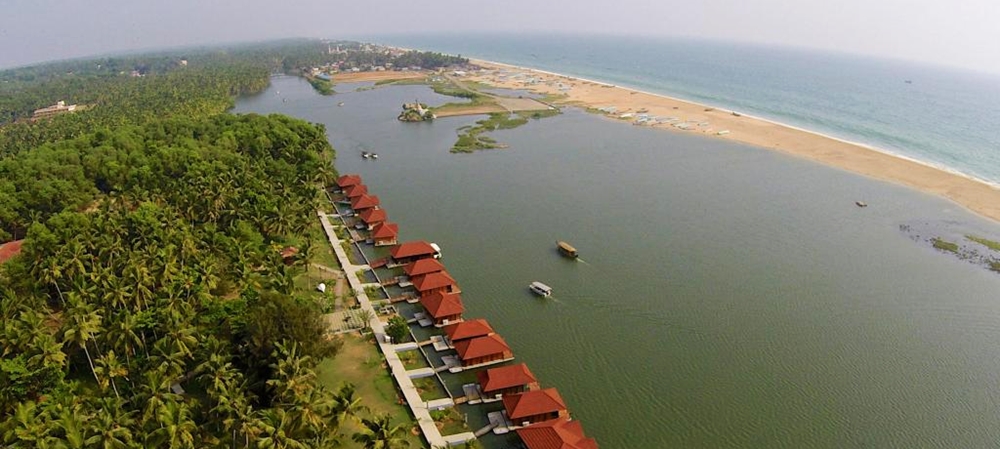 Pic Courtesy: Agoda
Located on the southern part of Thiruvananthapuram is this wonderful village Poovar. The spot was built up as a business hub earlier but now is a top tourist spot due to the amalgamation of island and backwaters, which collectively make it an astounding and picturesque place to visit. Far from the hustle bustle of city life, Poovar Island is a phenomenal spot to spend an entire day.
Driving directions to Poovar Island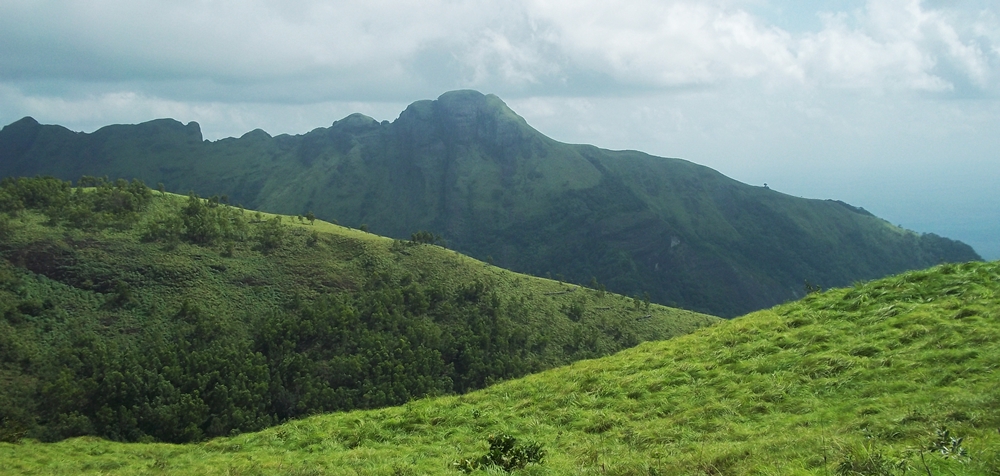 Pic Courtesy: Holidify
This is another beautiful hill station located close to the city. It is a wonderful spot with meandering pathways and verdant green valleys. The place has magnificent trekking trails and houses an assortment of blossoms, beautiful butterflies and a few rivulets. The spot likewise includes a deer park close-by and offers an amazing view.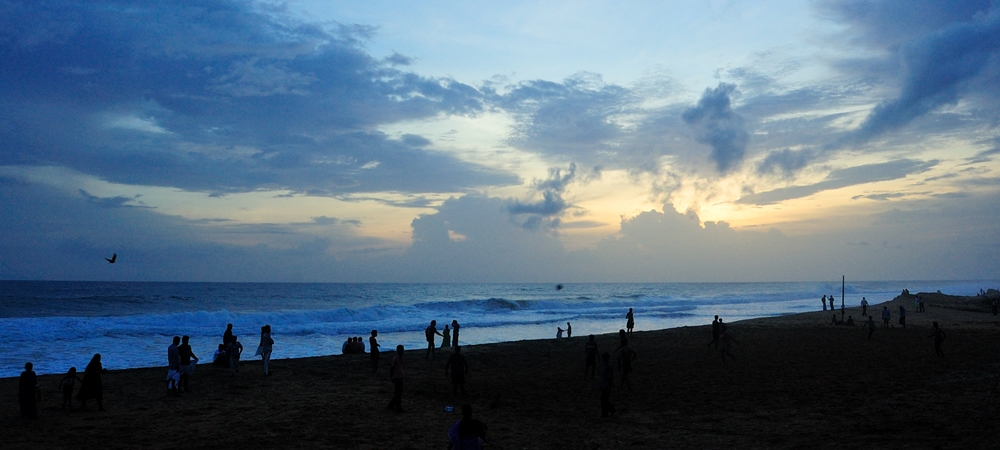 Pic Courtesy: Wikipedia
Far from the crowded city of Thiruvananthapuram lies this mesmerizing beach called Shanghumukham. The dazzling white sand, calm water, and long coastline make it highly peaceful. The 35m long Mermaid sculpture (Jalakanyaka) is an additional tourist interest for the people coming here. With eating options on the coast, it is an ideal way to enjoy calm evenings by the ocean.
Driving directions to Shanghumugham Beach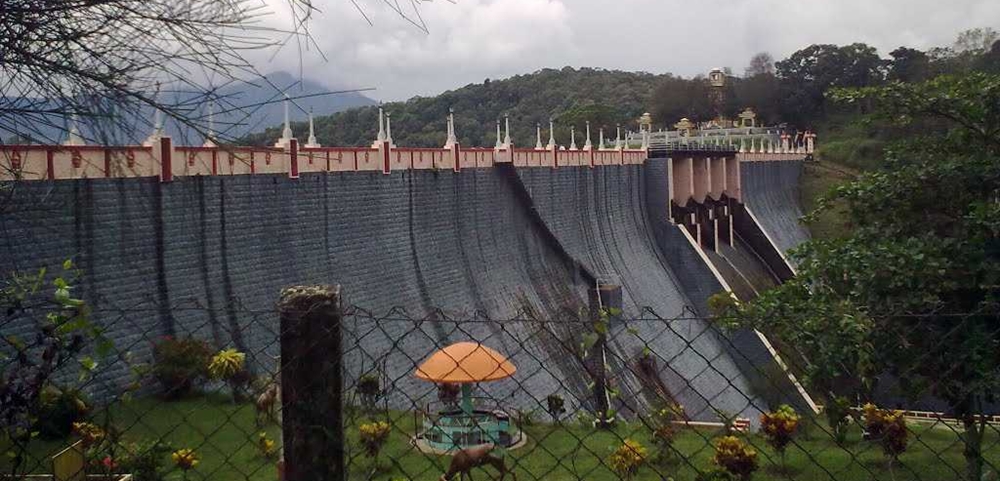 Pic Courtesy: Holidify
Situated over the River Neyyer, Neyyer dam passes over Agasthyakoodam and converges with the Arabian Sea close to Poovar Island. This dam is located on Western Ghats foothills. The place is a popular picnic spot due to the stunning lake that it surrounds. Mountaineering and boating are a few things you can enjoy while here.
Timings: 9:30 AM – 4:00 PM
Driving directions to Neyyer Dam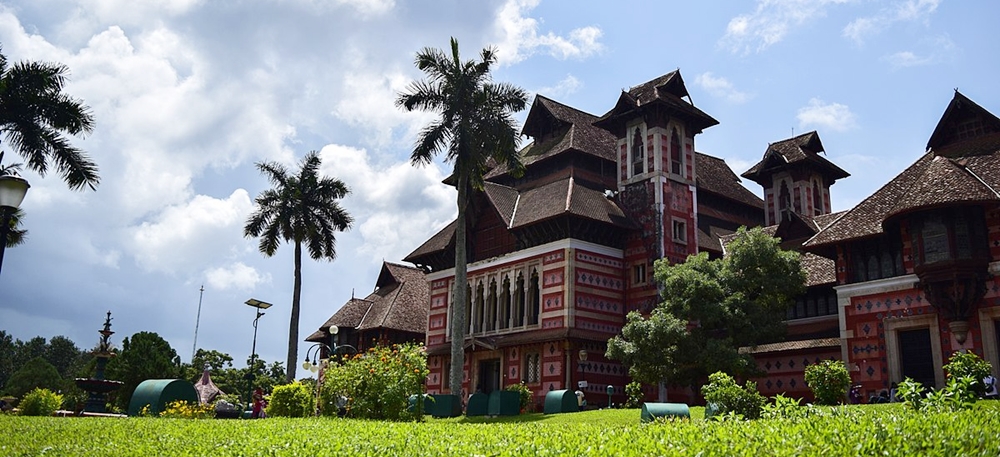 Pic Courtesy: Wikipedia
Named after Lord Francis Napier, a previous British Governor called, this Museum is something incredible that you shouldn't miss while you are here. With a unique variety of bronze items, ivory carvings, and old musical instruments, it receives additional recognition for its splendid architecture. The museum additionally has Zoological Garden and is certainly one of the well-maintained zoos in Asia. This garden likewise has all the types of tropical trees that exist on this plant.
Timings: 10:00 AM – 5:00 PM, Monday closed
Driving directions to Napier Museum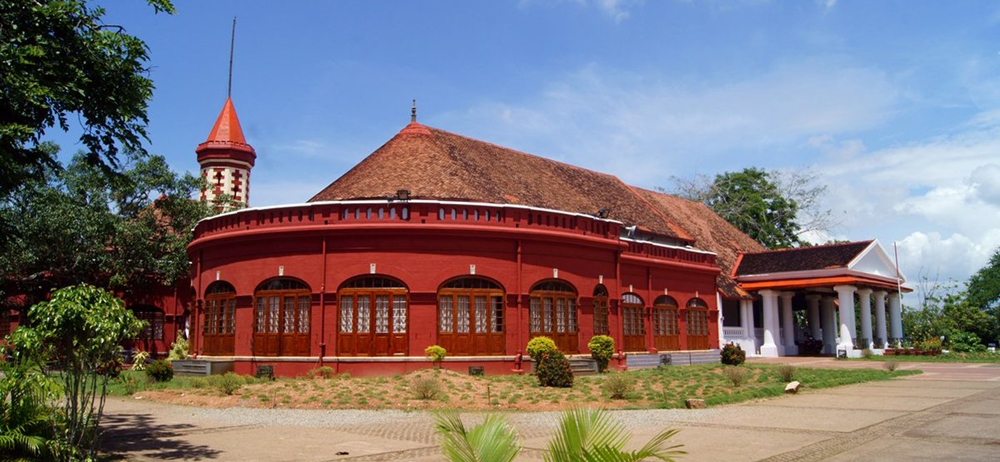 Pic Courtesy: Twitter
The red and white Palace is one of the prominent tourist destinations of the city. Situated near the Napier Museum, it is an architectural beauty and holds many cultural programs and exhibitions. It was initially authorized by the then Travancore King, Moolam Thirunal and constructed on the peak of a little hill encompassed by grooves and meadows, it was utilized to hold regal banquets.
Timings: 10:00 AM – 5:00 PM, Monday closed
Driving directions to Kanakakunnu Palace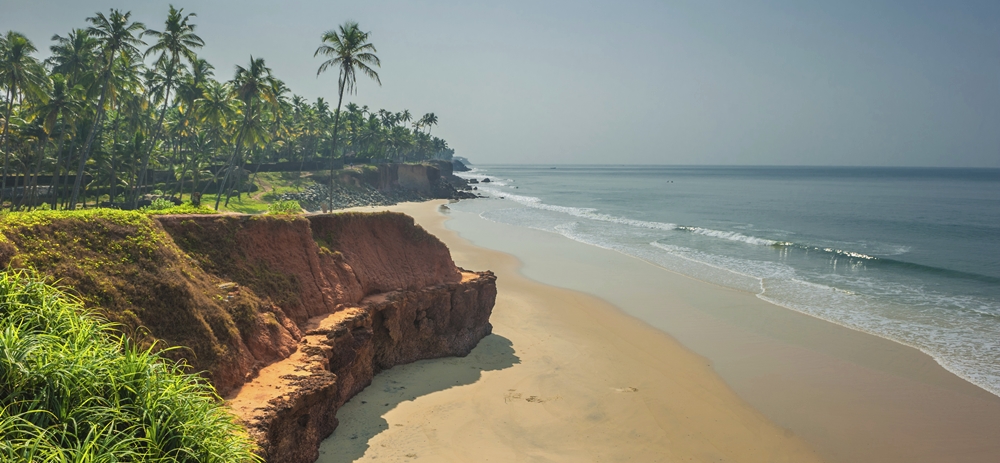 Image Source
Varkala Beach is extremely peaceful yet is prominent among the tourists. The shoreline is famous for being beneath a cliff and presents a stunning sight of the Arabian Sea. There is also a temple in the locality. Additionally, there is a tranquil beach – the Black Beach famous for its black sand.
Driving directions to Varkala Beach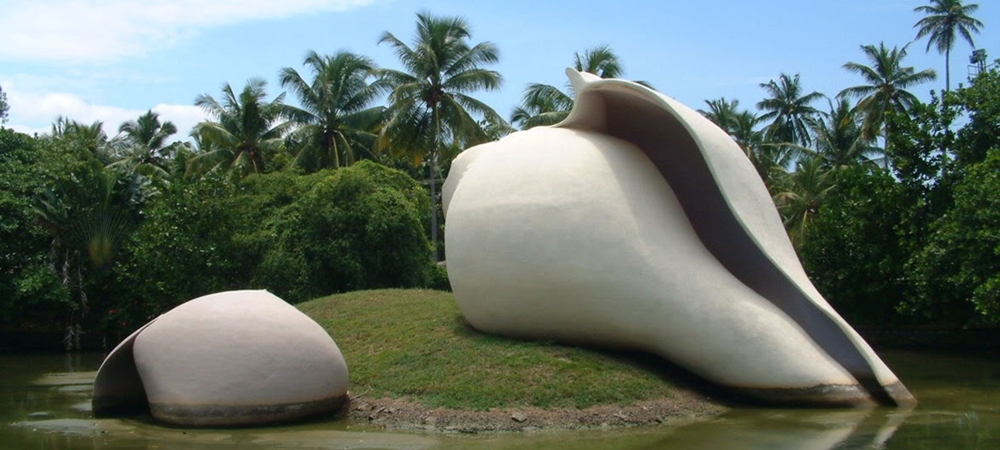 Image Source
This village is very popular because of the stunning vistas of Veli Lake uniting with the Arabian Sea. This village is linked to the Veli beach via a wooden bridge that you can cross by walking. You can enjoy an all-encompassing vista of the spot by boating.
Driving directions to Veli Tourist Village
View the best places of Trivandrum on Google Maps
Bonus Read: Activities to Do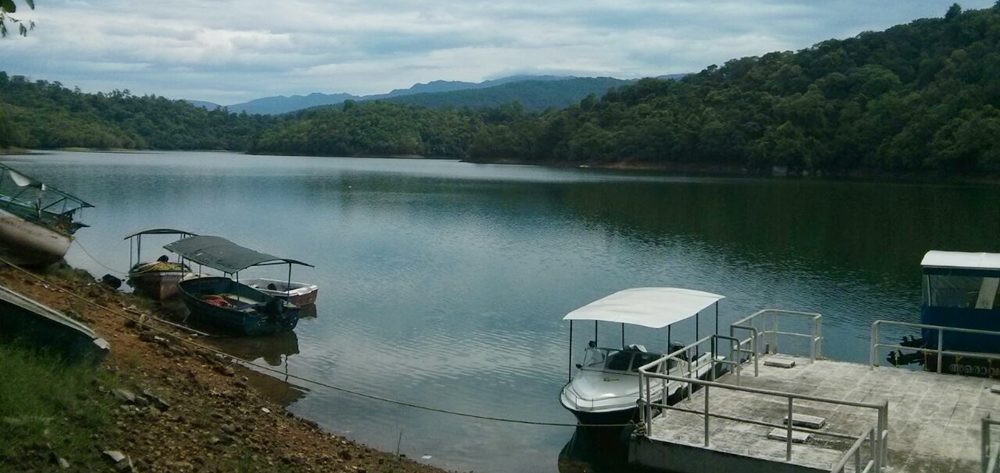 Pic Courtesy: HolidayIQ
Located around 30 km far from Thiruvananthapuram, Neyyar Dam is a marvel that cannot be described in words and obviously a well-known spot in the city. The warm locals will leave you longing for some extra time here. You can indulge in boating and fishing at this dam.
Timings: 10 am to 4 pm
Driving directions to Neyyer Dam
Visit Chalai Market for shopping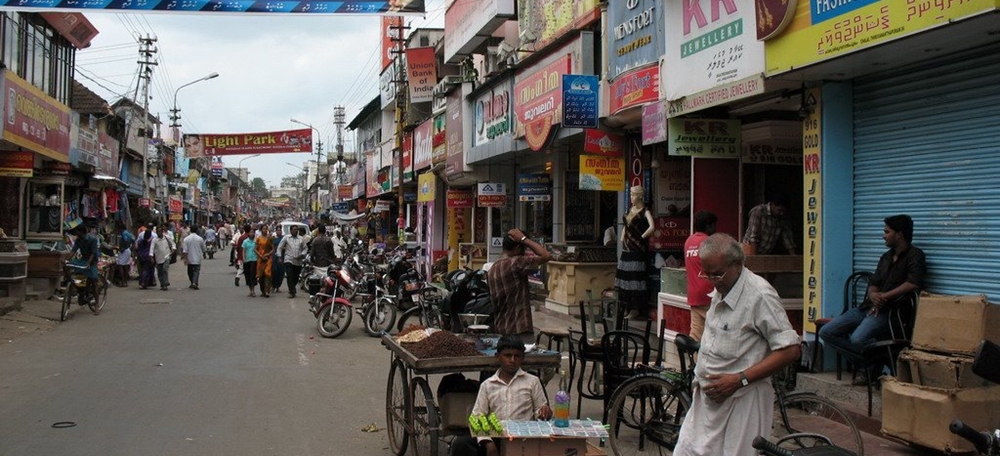 Image Source
This busy street of Chalai Market is renowned for its endless scope of products. You will find pretty much everything here and you will end up purchasing more than you require. A well-organized market with good connectivity and a wide scope of products, shopping here is an absolute must among the best activities in Thiruvananthapuram.
Driving directions to Chalai Market
The most unique element of Kovalam shoreline, this old lighthouse, still remains a noteworthy tourist spot. When you climb the 150 stairs and reach to the top, the view of the shoreline and ocean will leave you stunned. It has good light, with enough space to walk easily.
Timings: 10 am to 5 pm
Driving directions to Kovalam Beach
Spend A relaxed Evening at Valiyathura Pier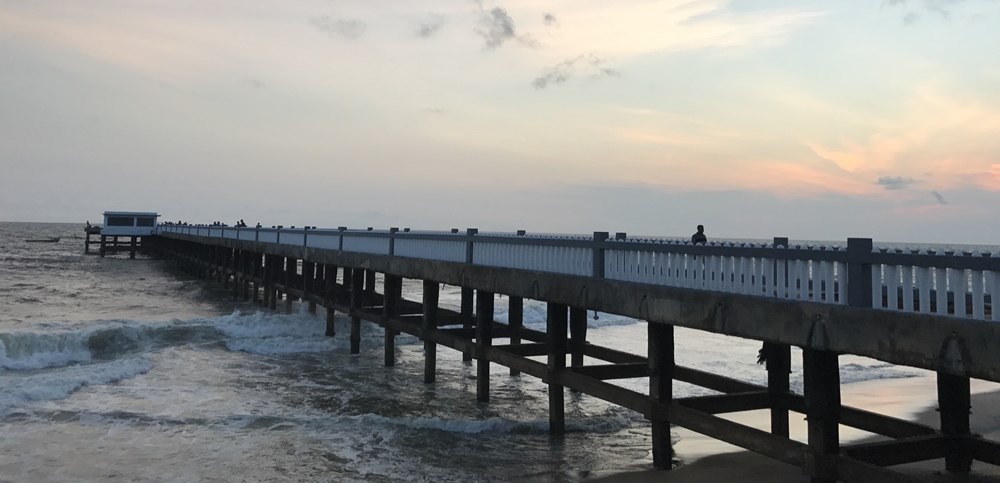 Pic Courtesy: Wikipedia
Located close to the Thiruvananthapuram airport, Valiyathura Pier is an ideal spot to be. Once a busy port, Valiyathura Pier is, presently a euphoric and secluded spot to enjoy the quiet sunset.
Driving directions to Valiyathura Pier
Visit Ayushmanbhava Ayurvedic Centre for a relaxing time
Ayushmanbhava Ayurvedic Center is prestigious for its treatments; they believe Ayurveda medicines heal our soul. They teach different lessons in Yoga and Ayurveda to help sustain a healthy life. With modern amenities and top-notch hospitality, this is a must-visit for a relaxing time.
Driving directions to Ayushmanbhava Ayurvedic Centre
Where to Eat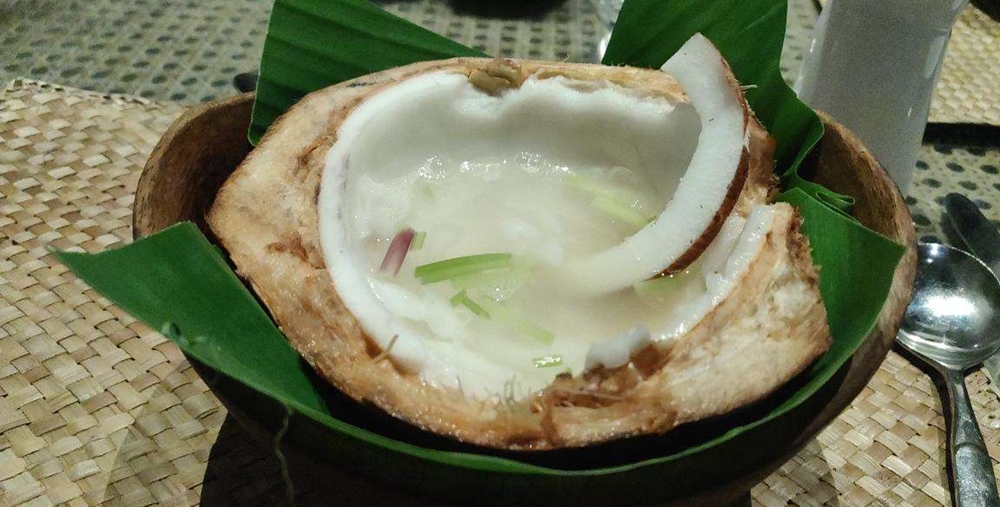 Pic Courtesy: Zomato
This is an ideal spot where individuals can tickle their taste buds as well as get served well. The vibe of the place is astounding. Visitors come here to enjoy food due to the wonderful taste. Their service is incredibly good.
Driving directions to Villa Maya Heritage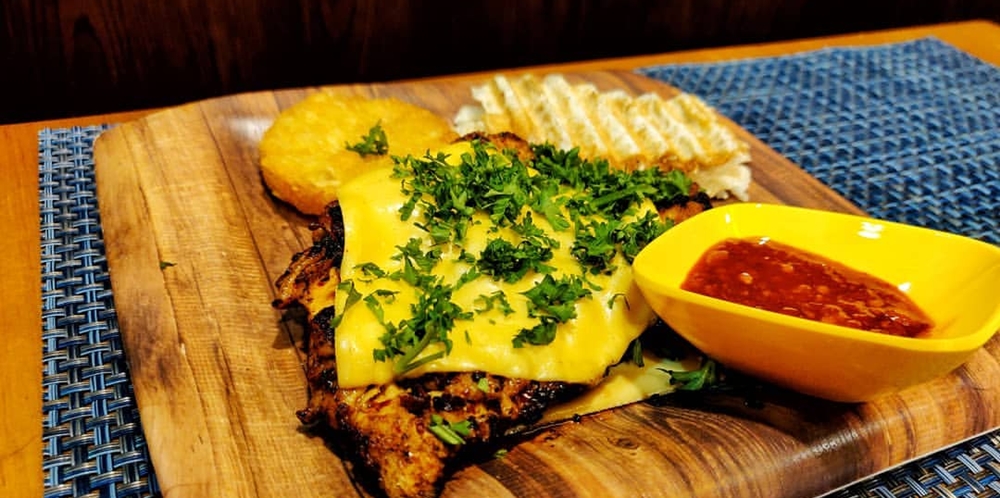 Image Source
Zam Zam is an amazing spot famous among the locals and the tourists. The menu includes a wide cluster of North-Indian, Chinese and Italian dishes, but the spot is most famous for its Arabian and Lebanese food that brings a wide assortment of flavours and scrumptious tastes. If you want to try something other than south Indian food in Kerala, you must explore this restaurant.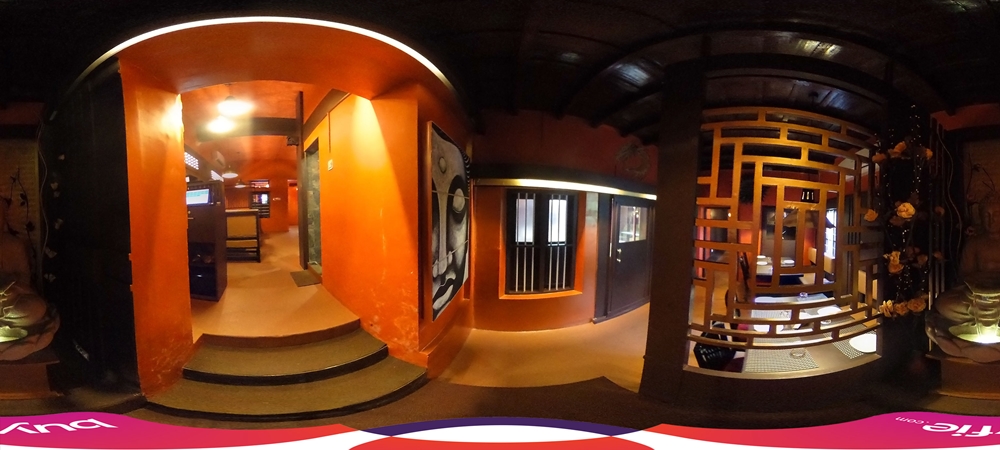 Image Source
Strategically placed in the core of the city, Curry Chatty has an exceptional feel that will nobody can forget even after a single visit. With its soothing lighting and tranquil music, this place offers a setting ideal for a romantic date. The menu includes a mixed blend of North-Indian, Chinese, and seafood delicacies that can be a decent alternative to South-Indian food, found predominantly in Kerala.
Driving directions to Curry Chatty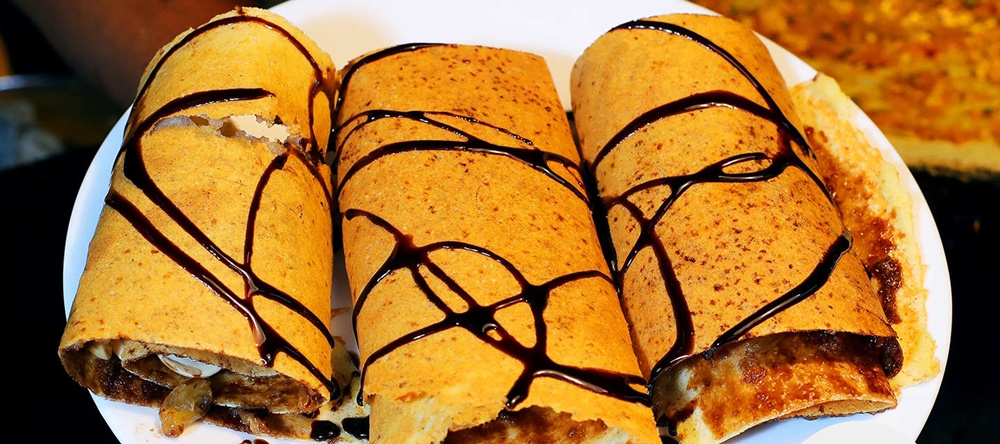 Pic Courtesy: JustDial
Moms Veg Plaza is the best spot to get authentic Kerala veg food. Situated in the Narmada Shopping Complex, the eatery is famous for its veg Sadya, which is a traditional vegetarian dish that they serve on a banana leaf. Their prices are quite reasonable as well, which is a major plus. You must check it out.
Driving directions to Mothers Veg Plaza
Have a look at the best accommodations in Thiruvananthapuram
(Visited 332 times, 1 visits today)