Valparai is a divine land dotted with evergreen woods, pleasant fields, stunning falls, grand dams, beautiful mountains, and cloudy valleys. This place is one of the top five places in India that receives maximum rainfall. It is additionally a natural haven for many wild animals such as rare Nilgiri Tahr, deer, tigers, elephants, and many bird species. This is a heaven for photographers as you will get to see tons of moods of nature here. Adventure enthusiasts can go for trekking, either rigorous trekking through the hills or a relaxed nature stroll through the captivating tea estates. A tour to Valparai is incomplete without an exciting vehicle safari to see the wild animals in the wilderness.
Best time to visit Valparai
Valparai India can be visited all through the year. Nonetheless, the winter season (October to March) is the best season when the climate is enjoyable. Valparai gets heavy showers during the rainy season, from June to September. In spite of that monsoon adds more appeal to the falls, but trekking will be very risky during this time.
Places to Visit and Activities to do in Valparai
There are tons of thing you can do in and around Valparai. Among various enchanting destinations, we have put together the best tourist spots to visit here in Valaparai, you must not miss them when you are here: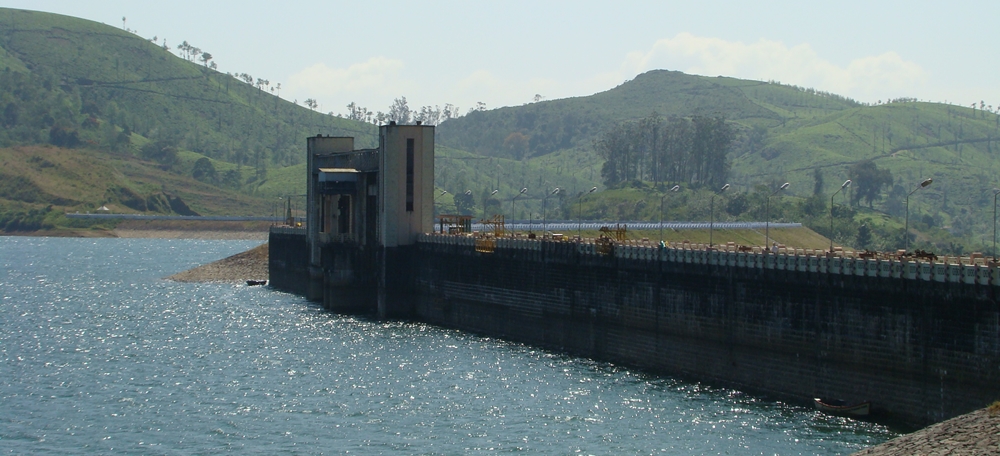 Pic Courtesy: Wikipedia
Situated at 20 km from Valparai, Sholayar dam is a must visit. It is recognized as the second highest dam in the Asian continent. It is beautifully nestled among the superb Anamalai hills and offers impressive vistas. In spite of the fact that adequate facilities are not accessible for visitors here, the gigantic size of this dam and the calm surroundings pull in many tourists who are traveling between Valparai and Athirapally falls. There are two reservoirs in this dam, but the Lower Dam of Sholayar is somewhere in the deep forest, so people can only go to the Upper Dam of Sholayar.
Driving directions to Wikipedia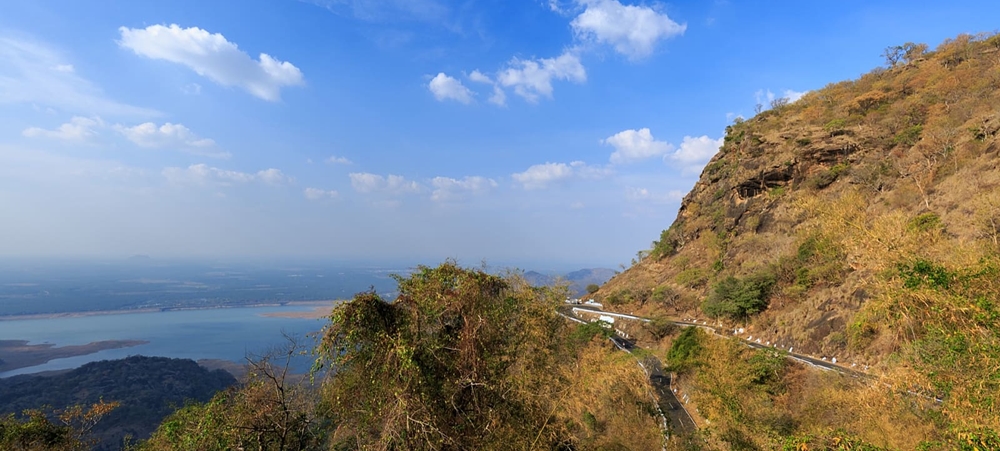 Pic Courtesy: Goibibo
Aliyar Dam is a wonderful picnic spot encompassed by forest and foggy mountains. It is situated in the lower regions of Valparai, at around 300m above ocean level. There is a park underneath the dam, a play zone, an aquarium. You can go for boating in the reservoir to enjoy some downtime with family and friends. You can even get a bird's eye view of this dam from the Valparai-Pollachi hairpin bends.
Driving directions to Aliyar Dam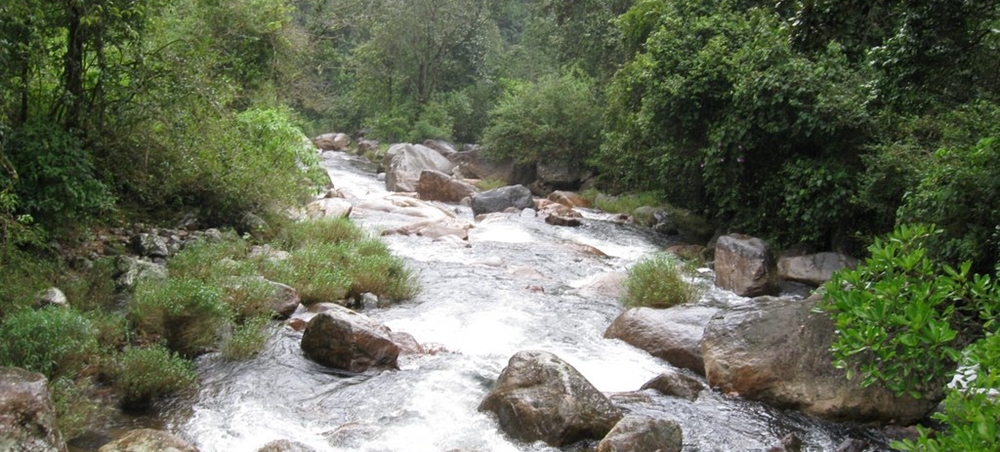 Image Source
Situated at a distance of 15 km from the town of Valparai, Chinnakallar region has a lot of geographical importance. People call it the Cherrapunji of Tamil Nadu as it gets the maximum rainfall after Cherrapunji. This stunning fall is in a dense forest that you can reach by hiking through a slender trail around the bushes. You can stand on an old suspensions bridge located at around 100m from the waterfall and watch this thundering fall in the thick wildernesses. This is certainly an unforgettable experience that you must not miss if you are in Valparai.
Driving directions to Chinnakallar falls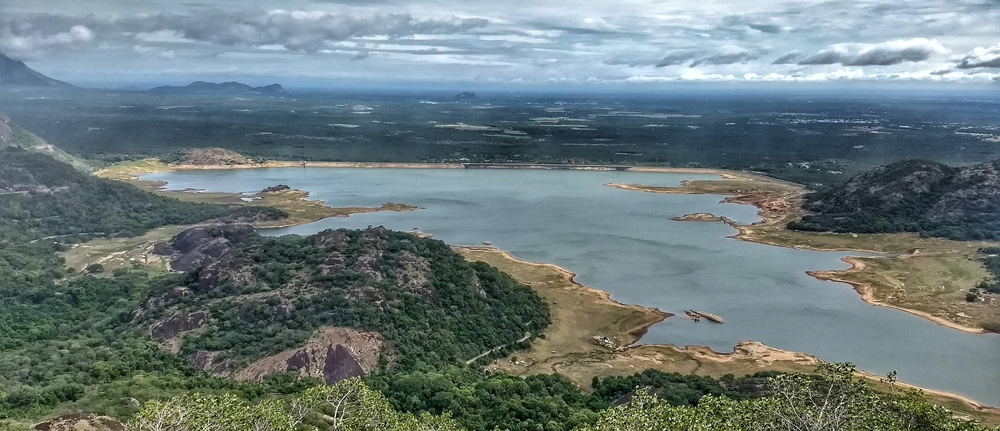 Image Source
This view Point is definitely one of the delightful spots in Valparai. Situated on the ninth hairpin bend on the Valparai- Pollachi route, this place is named after Mr. Loam who was the person behind this road development in the year 1886. This place offers amazing vistas on the Anamalai ranges and blue water of Aliyar Dam dam. In the evening, you can witness stunning sunsets from here.
Driving directions to Loam's View Point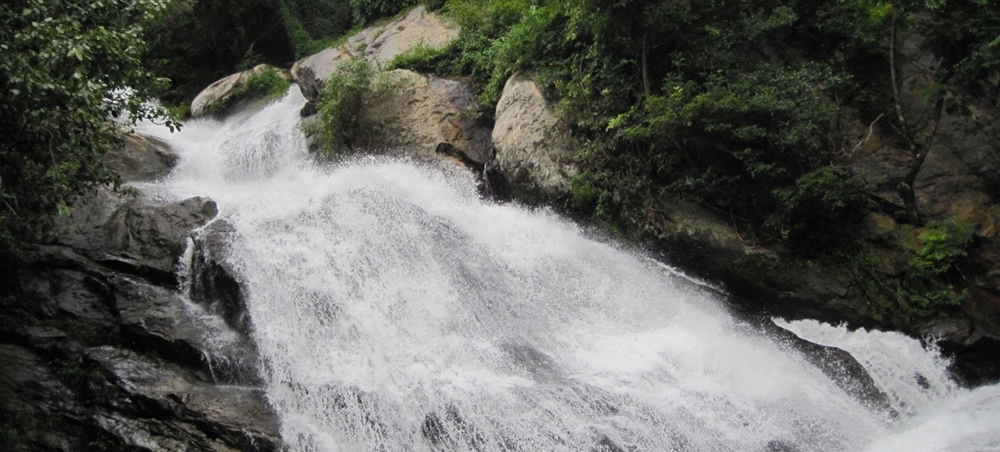 Image Source
Located at around 5 km from Aliyar Dam, Monkey Falls is a wonderful spot to visit. You can take a bath here as the fall is not too fierce, however, the rocks here are quite slippery, so be cautious about that. Keep your belongings carefully, you will find wicked monkeys (as the name suggests) wandering nearby.
Driving directions to Monkey falls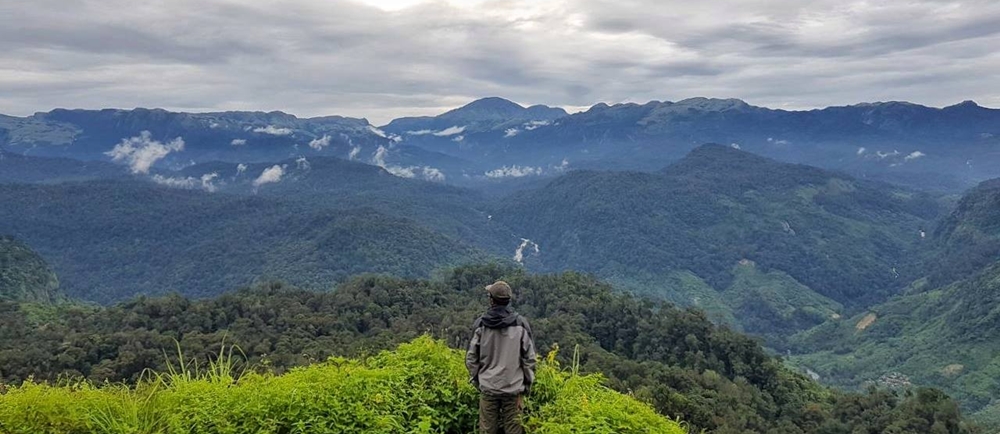 Image Source
Situated in the Nallamudi Tea Estate, this viewpoint is a wonderful spot you must explore when in Valparai. To get to this spot, you need to stroll through the tea estates, and you may even find droppings of elephants, panthers and other animals on the way, showing the proximity of wildlife in this area. This place offers striking vistas of the tallest South Indian peak (Anamudi Peak), compelling mountains and deep lush valleys of Annamalai, and great falls gushing between the mountains. It is an ideal spot to relax and absorb the peacefulness of nature.
Driving directions to Nallamud Poonjolai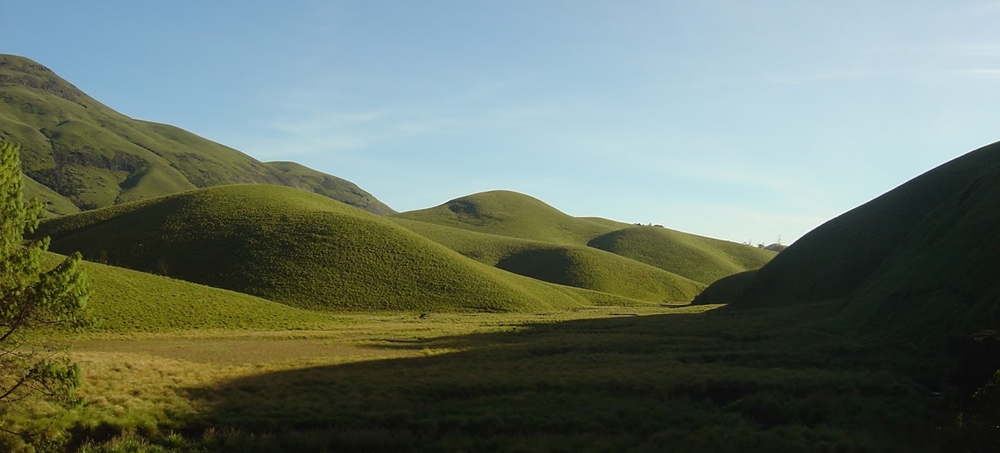 Image Source
Situated at 2400m above ocean level, Grass Hills is a remarkable spot to explore in Valparai. This amazing area encompassed by tall green grass on the slopes of the hill is an awesome thing to witness and walk around. Located 15 km from the Valparai town, this zone is protected and comes under Indira Gandhi Wildlife Sanctuary. You will require special permission to trek here. You can spot many animals such as Nilgiri Tahr, buffalo, elephants, bear, langur, and more on this hill.
Indira Gandhi Wildlife Sanctuary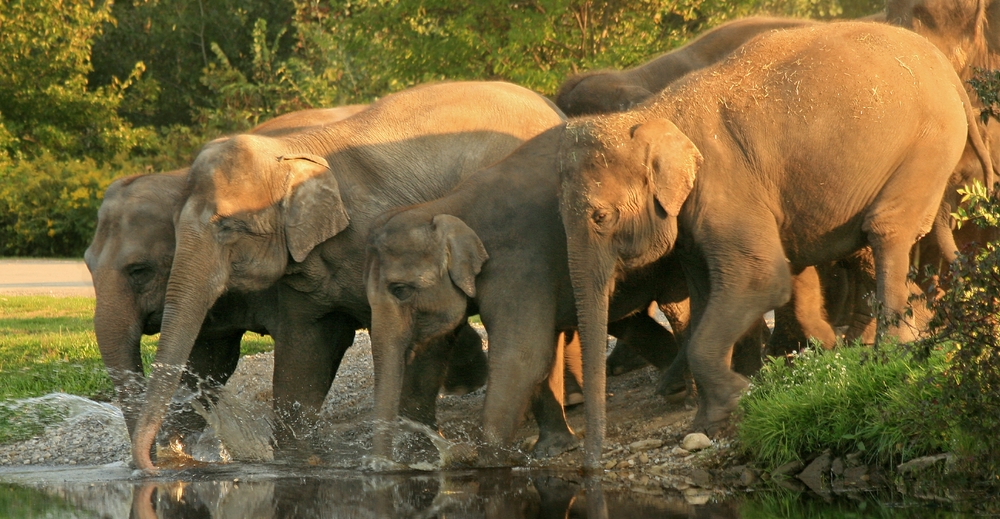 Image Source
Indira Gandhi National Park and Wildlife Sanctuary, also called Anamalai Wildlife Sanctuary, is something you cannot miss if you are in Valparai. It is spread across a region of around 1000 sq.km with a bounty of flora & fauna, mountains, valleys, and meadows. Top Slip is its principle touristic region and birding territory. This natural heaven has around 8000 types of plants including a few endangered ones. It is likewise home to countless animals, which incorporate elephants, Nilgiri Tahr, Boars, Langur, Deers, pumas, tigers, Lion-tailed Macaque, and so on. Moreover, you will find more than 500 types of local and migratory birds here. Guided trekking available and you can also go for a vehicle safari.
Driving directions to Indira Gandhi National Park
Situated 10 km from Valparai, Balaji temple is a well-known temple in South India owned by Peria Karamalai Tea Industries and is situated in their Tea Estate. It includes a garden and a kid's park. They will not allow vehicles near the temple. You need to trek 500m height to reach here. This temple is devoted to God Balaji, also known as Lord Vishnu.
Driving directions to Balaji Temple
Karamalai Annai Velankanni Church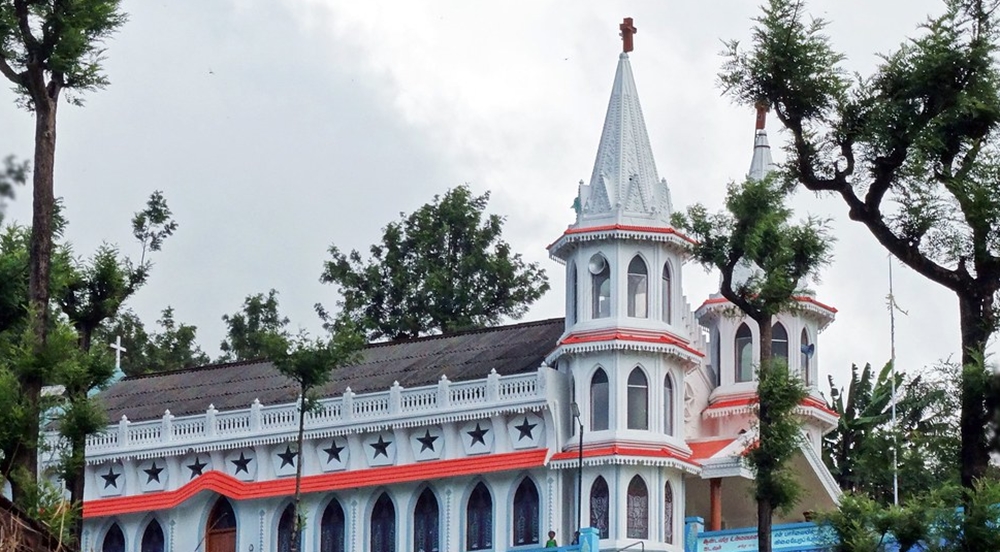 Image Source
Built in 2003, this is a celebrated Catholic church dedicated to Annai Velankanni. Situated amidst a tea garden, the design of this church is incredible and the surroundings are so lovely and tranquil. Many people come here to unwind and find peace. An amazing celebration happens here in September.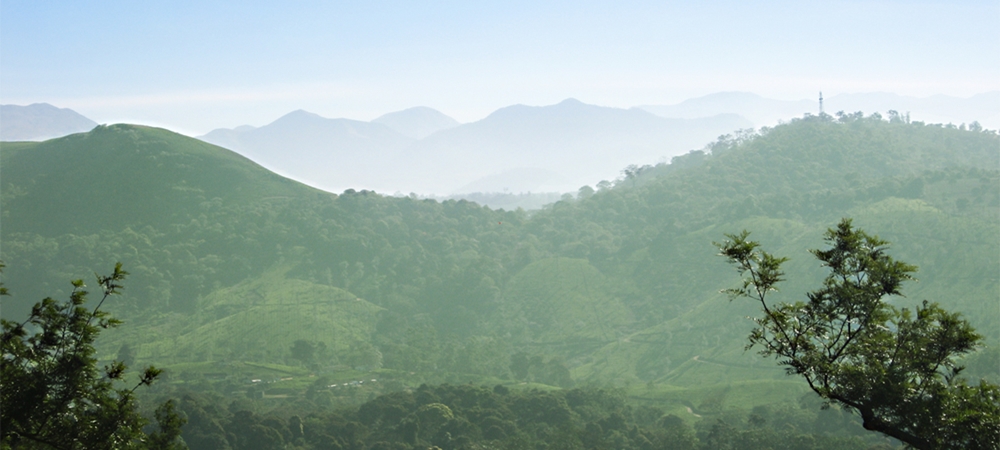 Image Source
Tiger Valley is roughly 35 km on the way to Valparai. It gives a tremendous vista of Kadamparai and also the upper Aliyar reservoir. Windmills lined on the fields can be a delight to the eyes, you can take some cool pictures here.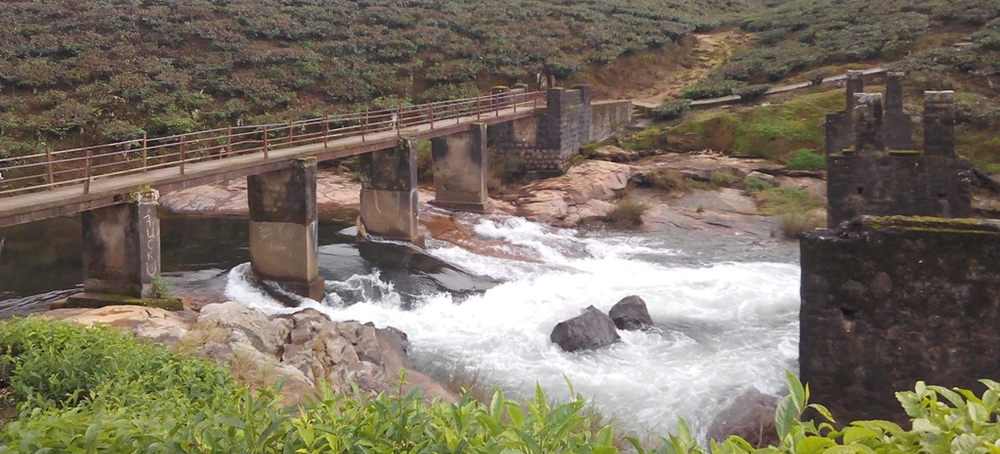 Image Source
Surrounded by outstanding green gardens, and located in the Sholayar Ranges, the Birla Falls is just stunning. With water coming from the mountain top and cascading down the rocks, Birla Falls is a delightful fall with encompassing green valleys and stunning environment. Seeing the water can be extremely therapeutic. The first look at the Birla Falls is sufficient to induce awe in individuals.
Driving directions to Birla falls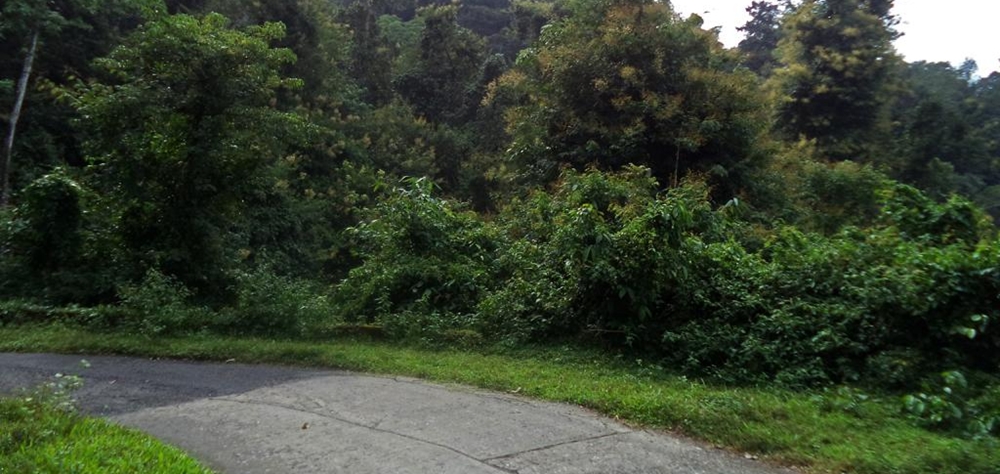 Image Source
Located in Sholayar Forest Ranges, this is one of the most loved trekking spots for adventure junkies. With green valleys as well as extraordinary peaks, Manampalli is much more delightful with the jagged terrains and immaculate Manampalli Lake. The lake is a wonderful spot amidst beautiful surroundings. For the trekkers out there, Manampalli additionally has a little rest house at the foothills, which can act as a base camp.
Driving directions to Manampalli Forest
View the best places of Valparai on Google Maps
Bonus Read: Where to Eat
Green Hill Hotel (Veg &Non Veg)
If you are looking for an ideal family-friendly restaurant in Valparai, Green hill hotel is a great option for you. They have a bar attached to the restaurant as well. The food is amazing with lots of varieties and the rates are quite reasonable as well.
Driving directions to Green Hill Hotel
Friends café (Veg &Non Veg)
It is one of the best restaurants in Valparai for lunch and dinner. They have both veg and non veg options. For non-veg, they have a lot of chicken varieties. But you won't find beef or pork here. Their food is freshly made and also truly delicious.
Driving directions to Friend's Cafe
Sri Lakshmi Chettinadu Mess (Veg &Non Veg)
This is a great place to have breakfast as they start serving food at around 6:30 in the morning. The service is good and the food is very tasty. The prices are also reasonable, so definitely check it out if you want to enjoy good food with an amazing view!
Driving directions to Sri Lakshmi Chettinadu Mess
It is a very simple and humble place that has been around for more than 15 years. This is the only pure vegetarian mess in Valparai. It is also one of the best homemade food places with mainly south Indian dishes. You can give it a try if you are looking for pure vegetarian food. It is located near the bus stand. Since this is the only Vegetarians eatery, we would recommend you book in advance.
Driving directions to Sree Sabari Mess
Have a look at the best accommodations in Valparai
(Visited 470 times, 1 visits today)