Every year, the state of Kerala extends a warm welcome to thousands of families coming from all around the world. Families with kids thoroughly enjoy their trip in this exotic land. This is true both for kids who are little and ones who are well into their teen years. There are two reasons why Kerala is an ideal destination for families with kids. One of them is that Kerala provides exciting kid-friendly accommodations. Another reason is that the state has many enjoyable activities to offer for children. Couples with infants would be happy to know that Kerala is the world's very first baby-friendly state. So even they can enjoy a holiday in this warm-hearted land.
Below is a list of must-do things for families with kids when they visit the beautiful land of Kerala.
Stay at a resort
Many resorts in Kerala feature luxury accommodation as well as thrilling activities suitable for the entire family. They have swimming pools, special kids' pools, lush green gardens as well as recreation areas with many games that kids would enjoy. Some of the resorts offer activities like fishing, boat cruises, body massages, bird watching, nature walks etc. They also promise a fine dining experience with mouthwatering delicacies and exquisite desserts. So the whole family can enjoy a memorable experience if they select a good resort with fun-filled activities. An estate bungalow is also a great option for families.
Click here to see some of the best resorts in Kerala.
Spend at least one night in a tree house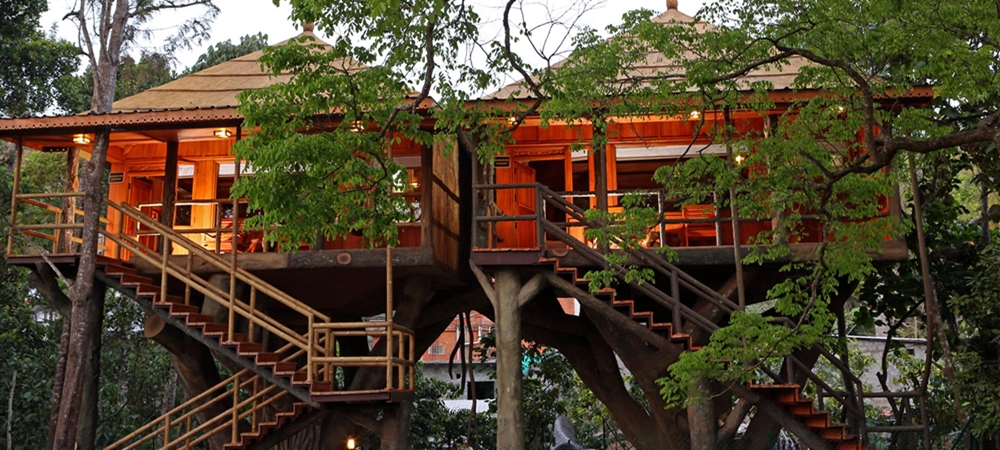 Image Source
A tree house offers a unique opportunity of living amidst nature. The delightful chirping of birds, the pleasant breeze and the raw and serene surroundings make the stay a very memorable one. Kids simply love the tree house experience. You can literally see their eyes light up as soon as they see a tree house. Their innocent and playful disposition blends beautifully with the natural ambience. And since a tree house is above ground level, it naturally offers a panoramic view of the scenic surroundings. The views are something the adults in the family would enjoy.
Look at the best tree houses in Kerala.
Try a houseboat cruise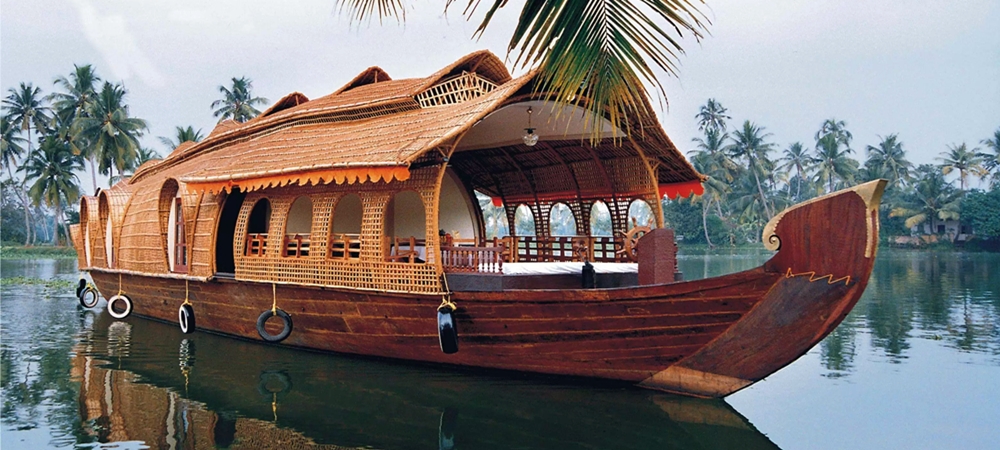 Image Source
A houseboat cruise through the backwaters of Alleppey or Kumarakom is an experience of a lifetime. Since the boat cruises at a gentle pace, you can relax and feast your eyes on the quaint village scenes. You will see tropical coconut palms, paddy fields, traditional huts and cottages, beautiful canoes and busy villagers. Appreciating all the natural beauty around you along with your kids gives an amazing opportunity for some great family bonding. The feeling of living in a house on waters excites the kids. And just wait to see the joy on their faces as they get to hold the steering wheel of the houseboat.
Know what you can expect from a houseboat cruise in Kerala.
Have a picnic at the Banasura Sagar Dam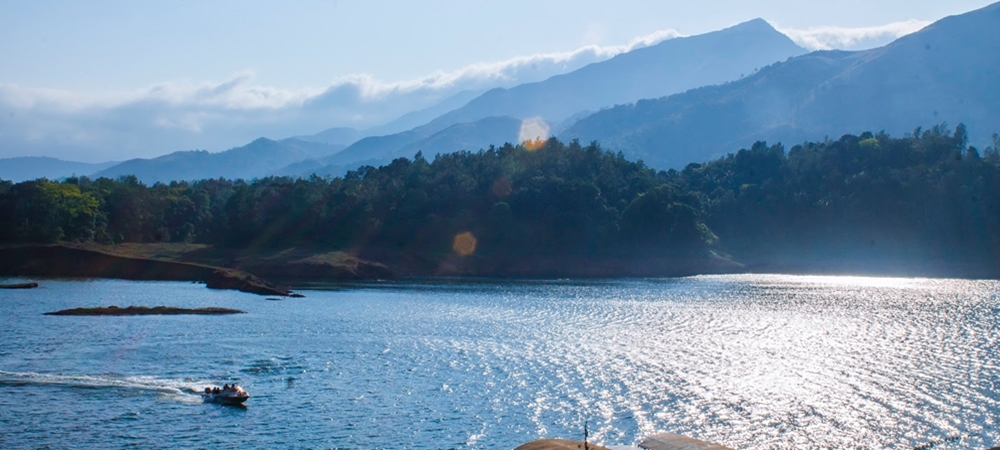 The monumental Banasura Sagar Dam is 21 km away from Kalpetta in Wayanad. It is the largest earth dam in the country. Because of the picturesque beauty all around it, the dam is an ideal spot for family picnics. The dam's reservoir has a cluster of gorgeous islands that create a scenic view. And the majestic hills that form a spectacular backdrop for the dam make the experience even more magical. Families can also enjoy boating and water scooting near the dam.
Boating in the Periyar Lake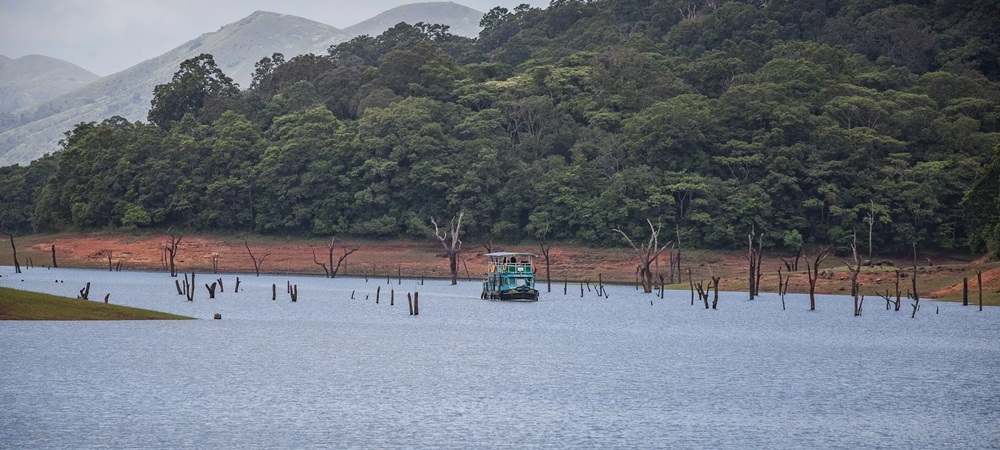 The two-hour boat ride in the scenic Periyar Lake is a must-try activity for families. It gives you a wonderful glimpse of the famous Periyar Wildlife Sanctuary. The sanctuary is rich in its bio-diversity, having exotic flora and fauna. So the views you get during the boat ride are simply fantastic. You will also spot some animals on the edge of the lake that comes to sip water from it. And if you're very lucky, you will even spot wild animals. So there are chances that a casual boat ride turns into a unique safari experience. At the Periyar Sanctuary, you could try bamboo rafting as well.
Visit the Elephant Junction in Thekkady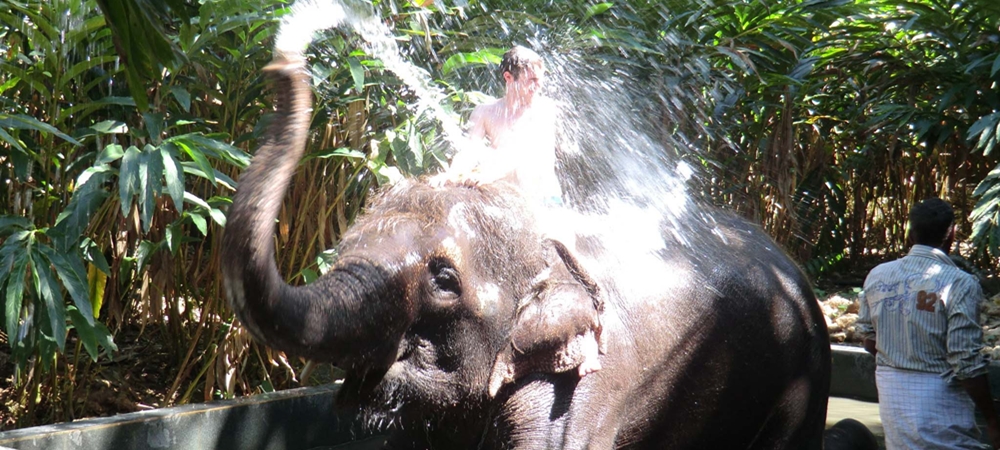 The Elephant Junction in Thekkady offers an amazing opportunity to befriend elephants. We all know that kids share a special bond with animals, especially the bigger ones. So you can be sure that they will love the experience. At Elephant Junction, you can feed and bathe the elephants. The elephants, in return, give you and your kids a nice shower with their trunks. Kids will also love riding on an elephant. There is something so royal about an elephant ride and kids know it.
Try the Kolukumalai Jeep Safari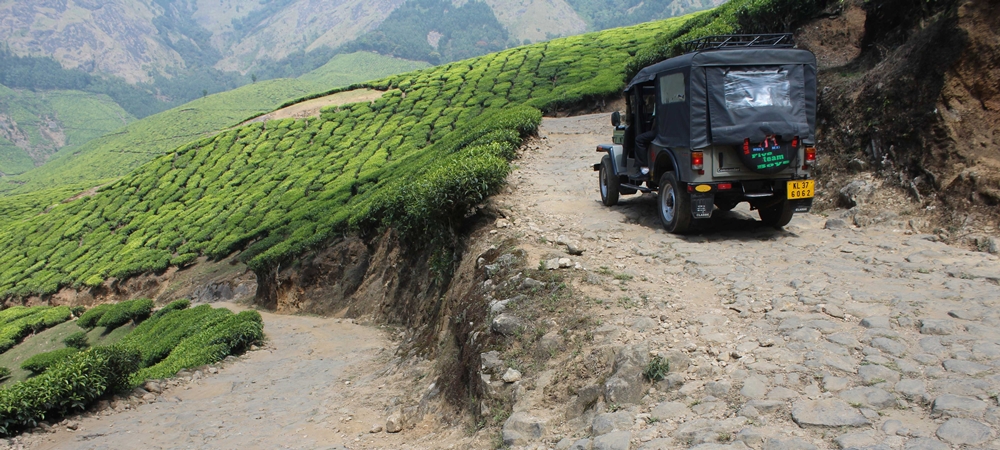 The Kolukkumalai Tea estate is the highest growing tea estate in the world. It is located on the mountains at a height of 7900 ft. The only way you can access this beautiful estate is by a 4-wheel jeep ride. Since the jeep ride is quite bumpy, kids will enjoy the experience. The place is famous for its mesmerising views of the mountains as well as the different flavours of tea grown here. During the jeep safari, you can also visit the tea factory at Kolukkumalai.
Stay in a farm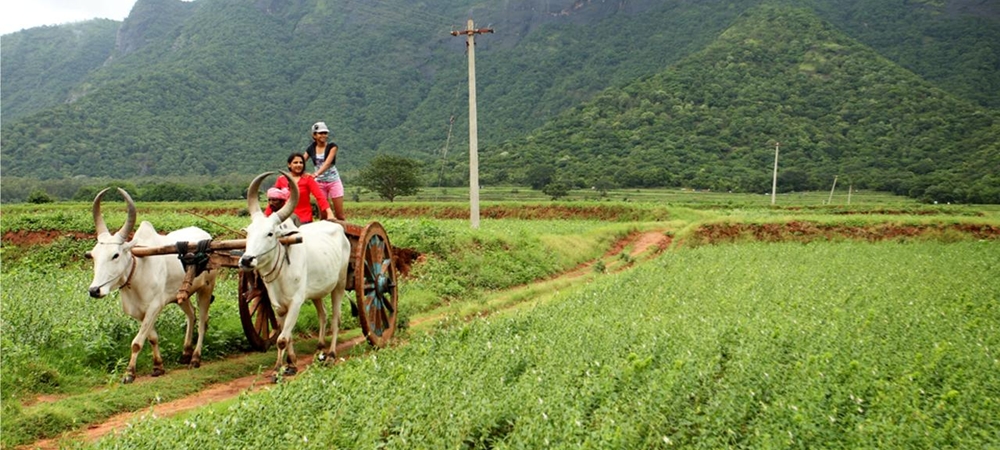 Image Source
A farm stay is a perfect accommodation for families with kids. The pleasant organic farms that grow a variety of fruits and vegetables are what makes a farm stay extremely special. In addition, farm stays properties may also be home to hens, geese, horses, cows, turkeys etc. They also offer activities like short treks, bird watching, bullock cart rides, animal feeding, fruit plucking, farm tours and star gazing. Hence, everyone in the family would cherish the experience of living in a farm stay.
Get to know the best farm stays in Kerala
Read a blog about a family's experience in Kerala
(Visited 1,563 times, 1 visits today)