Praised as the Queen of the Arabian Sea, Cochin or presently known as Kochi, Kerala's business capital is an anachronism. The beautiful metropolitan city prides itself on a heritage extending back to the old era and its cultures as varied as Hindu, Arab, Jewish, Chinese, Syrian Christian, Dutch, Portuguese, and English.
One of the best harbours on the planet, nature has abundantly blessed Cochin with pristine lagoons, lush greenery and sprawling shorelines. The forts, temples, palaces, churches, museums and nowadays, current high-rises impeccably complement the natural beauty of Cochin.
Basically a set of islands and extending peninsulas, Cochin is comprised of Ernakulam, Mattancherry, Fort Kochi, and Willingdon Island. An international air terminal and seaport links Cochin with the incredible world outside and road network, railway, water network keeps the city moving efficiently.
Best time to visit Cochin
Kochi, the southern city of Kerala has ideal temperatures all through the year, which means visiting Kochi at any time of the year, would work for explorers. Be that as it may, the best time to visit Kochi is said to be from October to March which covers the winter season for the city. Monsoon and summers, in spite of being a bit troublesome because of the extremes, are similarly appealing in Kochi, particularly for people who love to travel on a budget.
Pic Courtesy: Holidify
Mattancherry Palace, situated in Palace Road and constructed by the Portuguese in 1557, is viewed as one of the significant spots to visit in Cochin. Also known as Dutch Palace, it has the architecture and style that look like a regular Kerala house with four individual wings and a courtyard in the middle.
Timings: 10 in the morning to 1 in the afternoon and from 2 pm to 5 pm. The Palace remains closed on Fridays.
Driving directions to Mattancherry Palace
Bolghatty & Vypeen Islands
Image Source
You can reach Bolghatty Island by boat from mainland Cochin. It also has Bolghatty Palace that is one of the oldest Dutch palaces outside of Holland. This Palace is presently a hotel and there is even a golf course, a pool, Ayurveda center, and Kathakali performances and is a top resort to stay for Indians and foreigners.
Driving direction to Bolgatty Island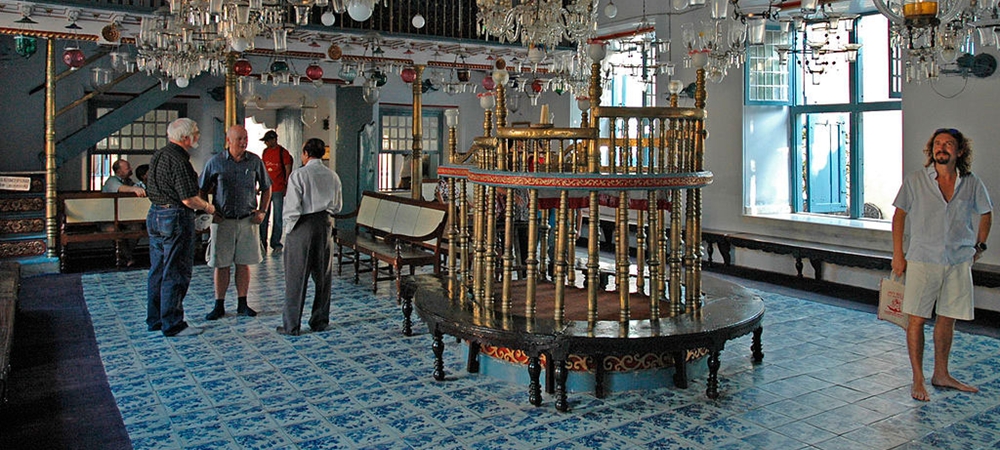 Image Source
Constructed in 1568, the Jewish synagogue or Paradesi synagogue is the oldest one among all Commonwealth nations. The Jewish synagogue is situated in Jew Town territory of Cochin and was constructed by Cochin Jewish gathering or Malabar Yehudan individuals.
Timings: 10 am to 12 pm, and 3 pm to 5 pm.
Driving directions to Paradesi Synagogue
Mangalavanam Bird Sanctuary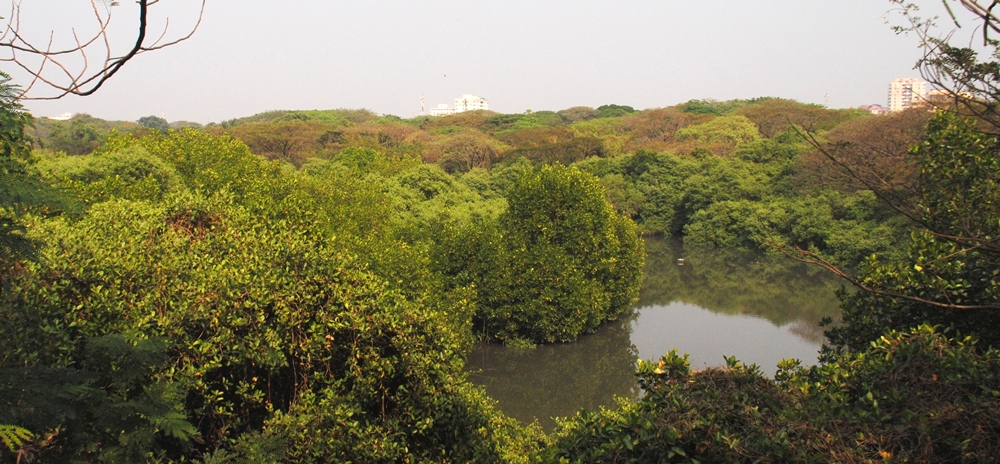 Pic Courtesy: Wikipedia
This bird sanctuary situated at Central Cochin is a natural habitat to many rare and regular types of migratory and local birds, and also mangrove trees. The sanctuary surrounds a tidal lake which is attached to the backwaters and one of the very important spots in Cochin, particularly for nature enthusiasts. It is likewise home to a few types of fishes.
Timings: 9 am to 6 pm
Driving directions to Mangalavanam Bird Sanctuary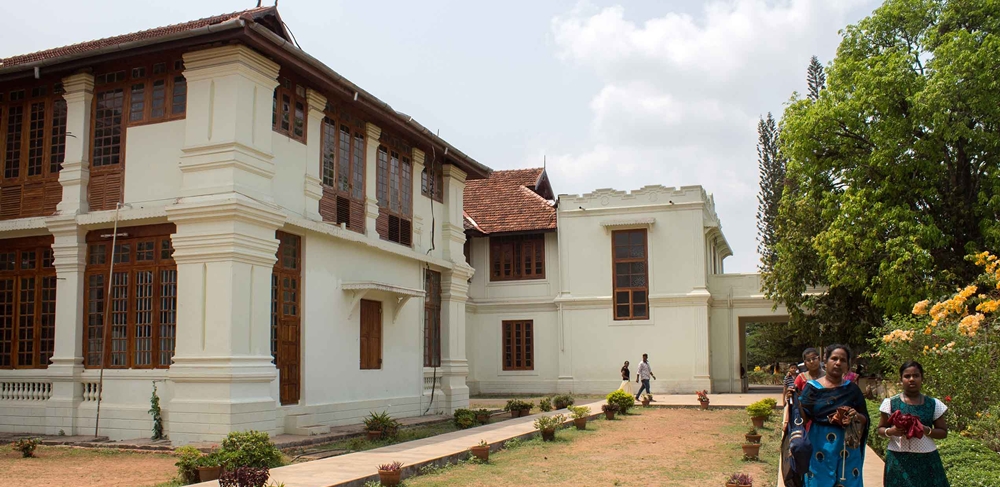 Image Source
Hill Palace was the residence of former Maharaja of Kochi and was converted into a Museum in 1986. The museum complex displays crown and other stuff of erstwhile Cochin regal family, sculptures in marble and stone, weapons, paintings, engravings, coins and so on and has a heritage museum, an archaeological exhibition hall, a deer park, a prehistoric park, and a kids' park. The weapon display and horse cart exhibition are truly stunning as well. This is a must-visit for tourists who have a keen interest in the history and culture of Kerala.
Timings: 10 am to 12.30 pm and 2.00 pm to 5.00 pm, except Mondays and national & state holidays
Driving directions to Hill Palace Museum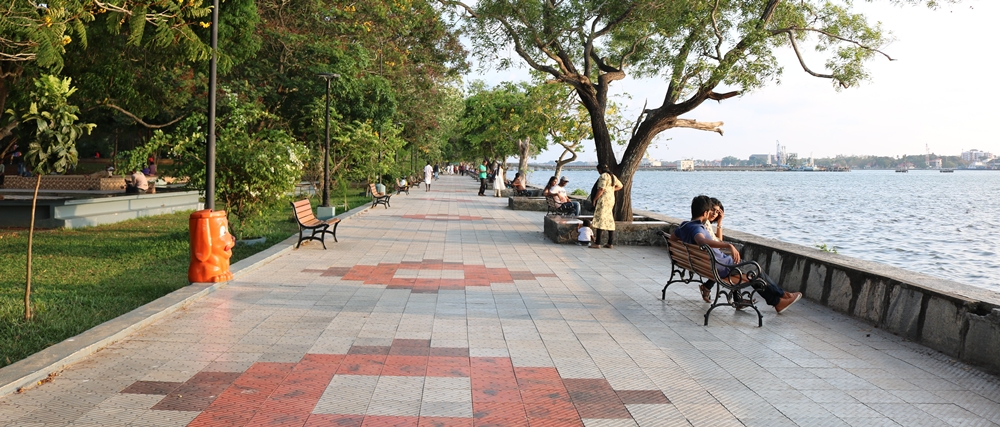 Image Source
Like the vast majority of them in the seaside zones, Marine Drive is among the loveliest and romantic places in Kochi. Simply watching the frolicking waves and the majestic sunset will leave you spellbound. After the sun goes down, you can go out on the town to shop in the close-by shopping centres and go for dinner in one of the cafés on Marine Drive.
Driving directions to Marine Drive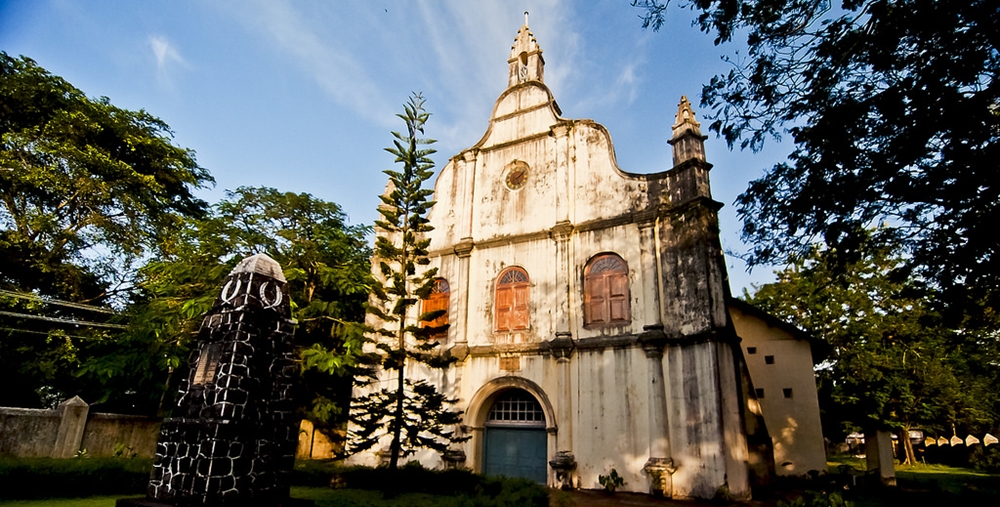 Image Source
You can see the Chinese fishing nets that symbolize Cochin just in Fort Kochi and it is said to be the only spot on the planet where these nets are special other than China. The credit for this goes to the merchants from Chinese ruler Kubla Khan's court. Now, there are 11 of these fishing nets in the Fort Kochi beach but they were 20 around 10 years ago. There is a church called St Francis Church that is the oldest buildings in India constructed by Europeans. Another highlight is that people believe that Vasco Da Gama has lived here.
Driving directions to Fort Kochi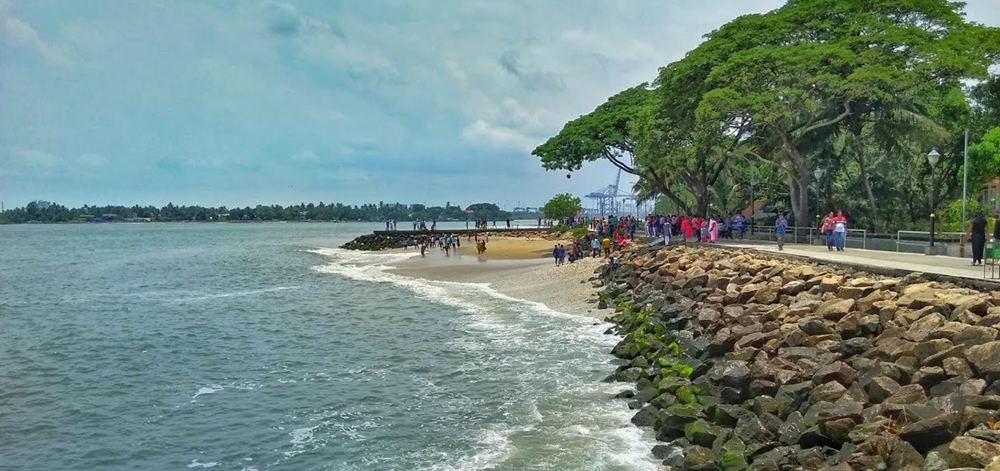 Pic Courtesy: YouTube
There are a few places that don't lose their appeal even when they are busy with tourists. Fort Kochi Beach is amongst the best places to visit in Kochi. While you go for a walk on the beach, you will be able to see the sun spreading out warm tones, the birds chirping, and the delicate breeze will pass by. The enthralling magnificence will cause you to forget the people around.
Driving directions to Fort Kochi Beach
View the best places of Cochin on Google Maps
Bonus Read:
Activities to Do in Cochin
See the gorgeous sight of Chinese fishing nets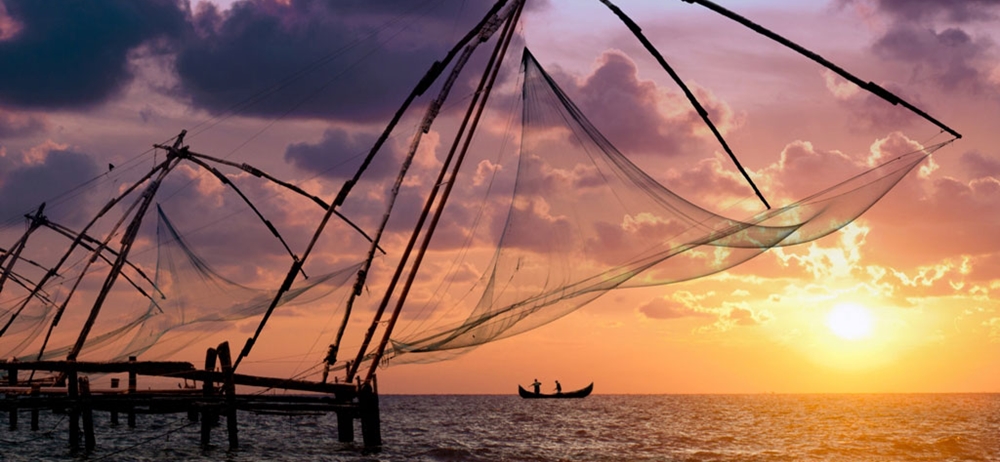 Image Source
Also known as Cheena Wala among the locals, the Chinese fishing nets are a very famous sight to watch around the shorelines of Kochi. These nets are fixed at a specific distance from the shore and are utilized through a mechanical method. This exceptional fishing style was set up in the fourteenth century by Chinese merchants. Click photos of the excellent panoramic sight of the sunsets, backwaters, ocean, and rivers.
Driving directions to Chinese Fishing Nets
Watch a Kathakali dance performance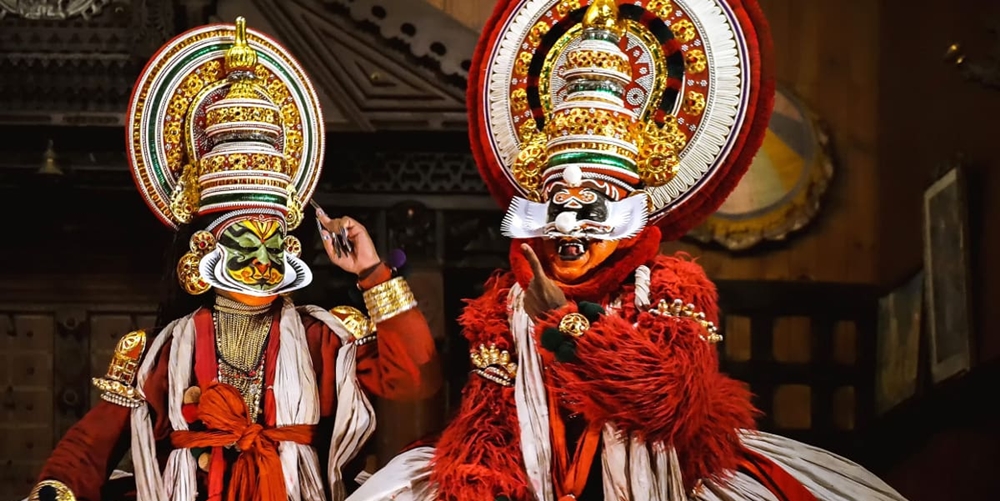 Image Source
Kathakali is a classical dance that originated in Kerala and is extremely terrific for its interesting and vivid costumes. The dance displays stories which are adaptations of Hindu mythologies Mahabharata and Ramayana and numerous other folk stories. This Center runs daily performances and also offers a behind the stage peek into the dancers as they get ready for the traditional events.
Driving directions to Cochin Cultural Centre
Play with elephants at the Elephant Training Centre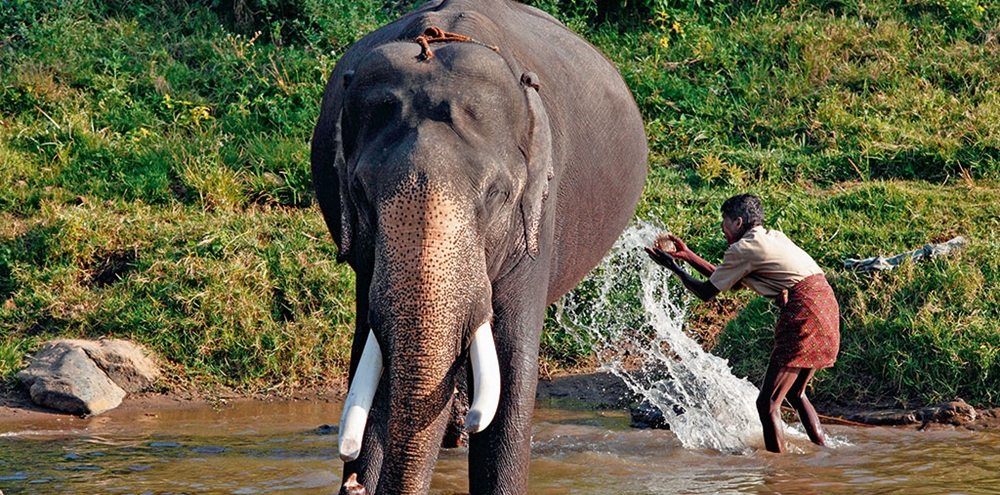 Pic Courtesy: IrisHolidays
Kodanad is a riverside village in Ernakulam region in Kochi. It is additionally the home to an elephant training centre. You can come to Kodanad for a day trip and experience this extraordinary village and observe the elephants bathing. Seeing the elephants roll and play in the water is entertaining.
Driving directions to Kodanad Training Centre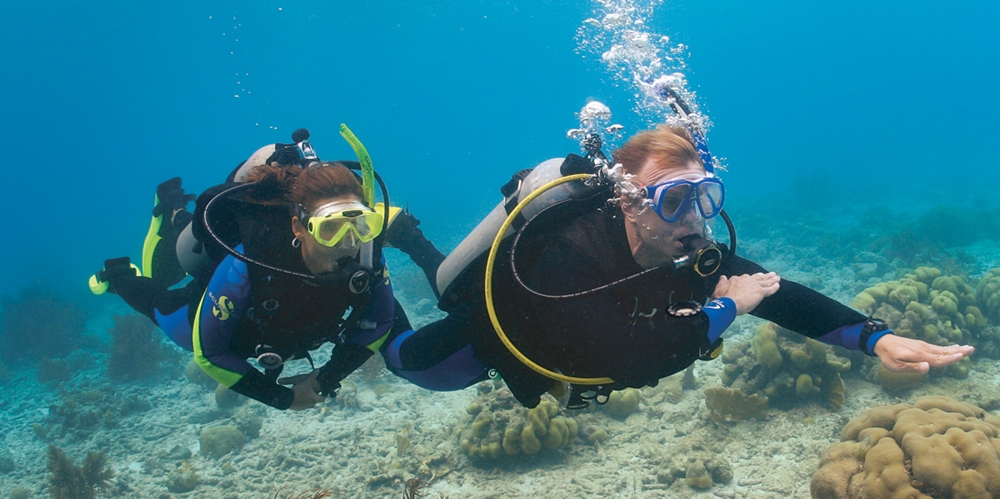 Image Source
Scuba Cochin is South India's first Professional Association of Diving Instructors (PADI) approved dive centre and also offers a variety of PADI certification courses. Situated in the centre of Kochi, it additionally offers a course in Emergency First Responder. They additionally conduct kayaking, snorkelling and have a dive store that offers branded and updated equipment.
Driving directions to Scuba Cochin
Visit princess street for retail therapy and more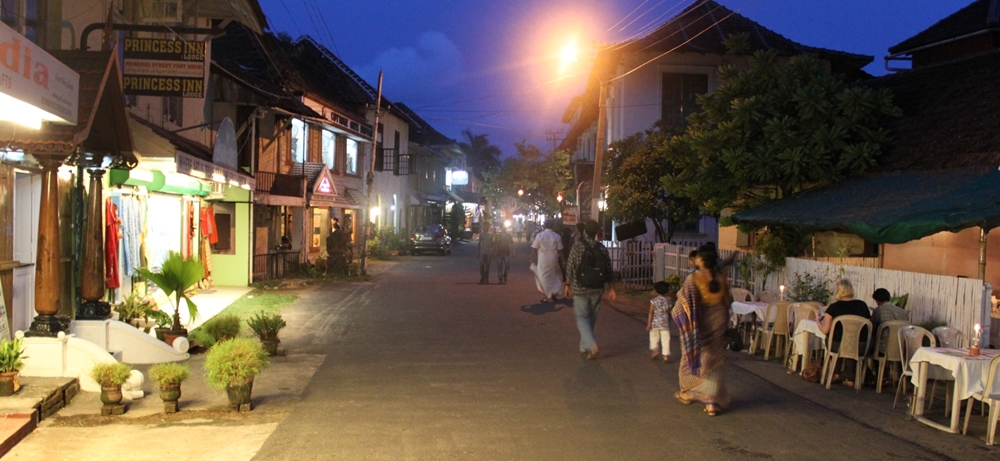 Pic Courtesy: Wikipedia
Princess Street, also known as the Loafer's Corner is one of the oldest areas in Kochi. Its old-world charm is adored by travellers. In the event that you want to do fun activities here in Kochi, you should definitely positively visit Princess Street. The amalgamation of the traditional and present-day world found here is just perfect. The colonial-era influence is visible here as you will see various structures and house on both the sides of this street have European architecture, largely British, Portuguese and Dutch. The spot is well-known for street shopping, cafes, books stores, handicraft shops, and a great crowd.
Driving directions to Princess Street
Where to Eat in Cochin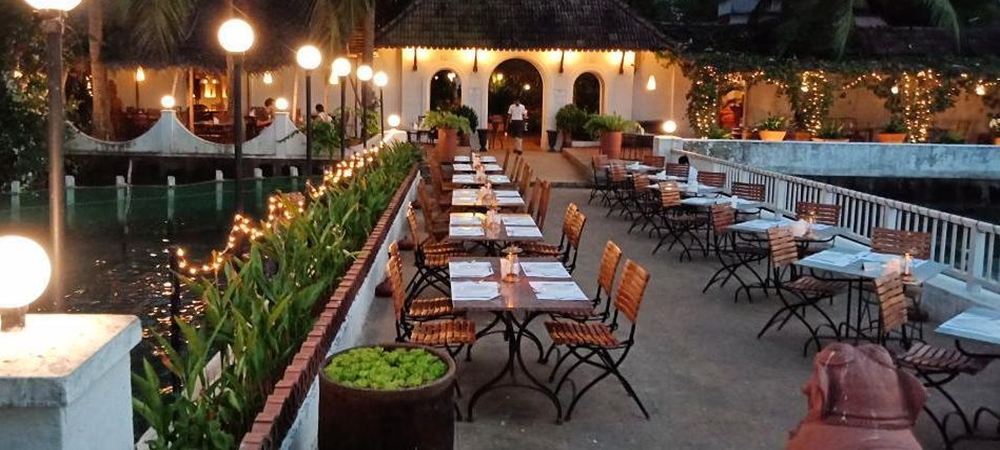 Pic Courtesy: JustDial
Forti House is one of the top eateries in Kochi for a remarkable fine dining experience with an enchanting waterfront area. You can watch the boats and ships pass by while enjoying your food with a burst of new flavours at this Fort Kochi eatery. All the dishes are absolutely delicious, the portions are good and the service is top of the line.
Driving directions to Fort House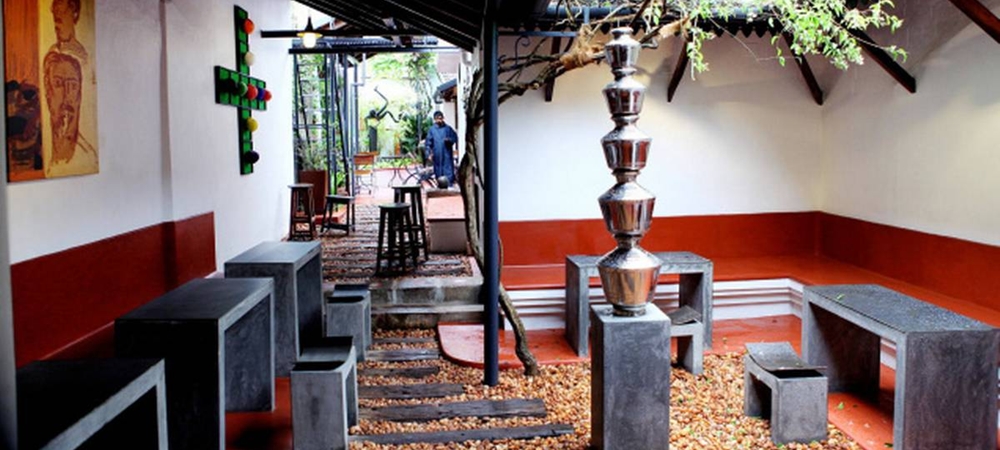 Image Source
This interesting café is massively well-known among Fort Kochi eateries for its varied art displays in a historic place with a verdant courtyard. The intriguing interior and the tasty spread of drinks and food superbly complement each other.
Driving directions to Kashi Art Cafe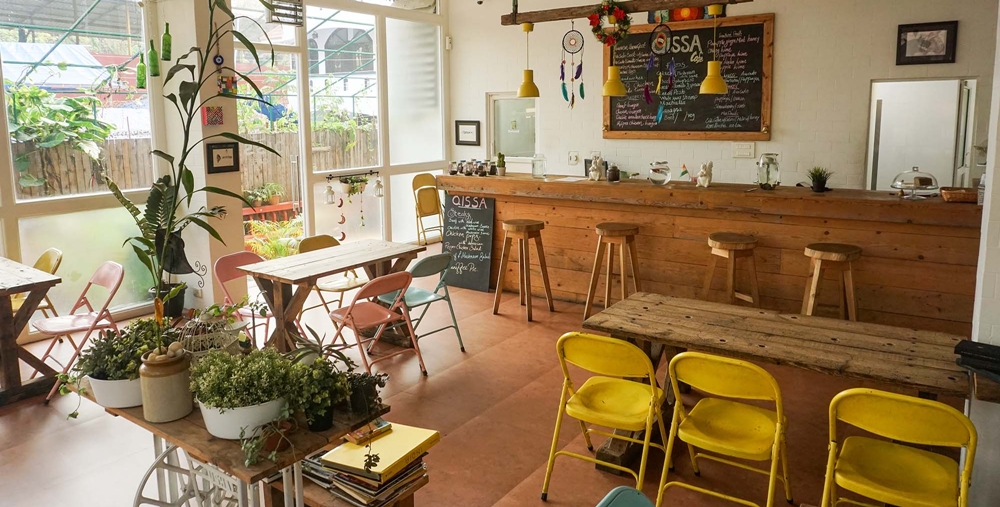 Image Source
It is an amazing café to simply relax with friends or even alone while having a cup of fresh coffee, ice tea, or yummy lassi. The beautiful European décor with idiosyncratic components (such as old sewing machines utilized as tables), good music and amazing food have made this café popular among tourists and the locals.
Driving directions to Qissa Cafe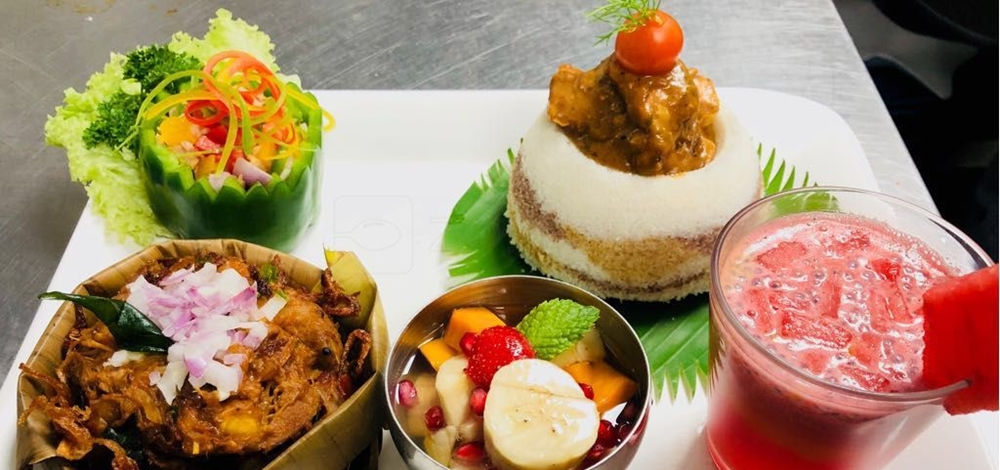 Pic Courtesy: Zomato
Your quest for good eateries in Kochi to enjoy the local cooking ends here. Dhe Puttu has an ingenious menu that offers the best of Kerala food to satiate your hunger. The presentation of these dishes is second to none – the puttus are incredibly great and have an authentic taste. The complimentary poppadoms and Sulaiman are guest-favourites!
Driving directions to Dhe Puttu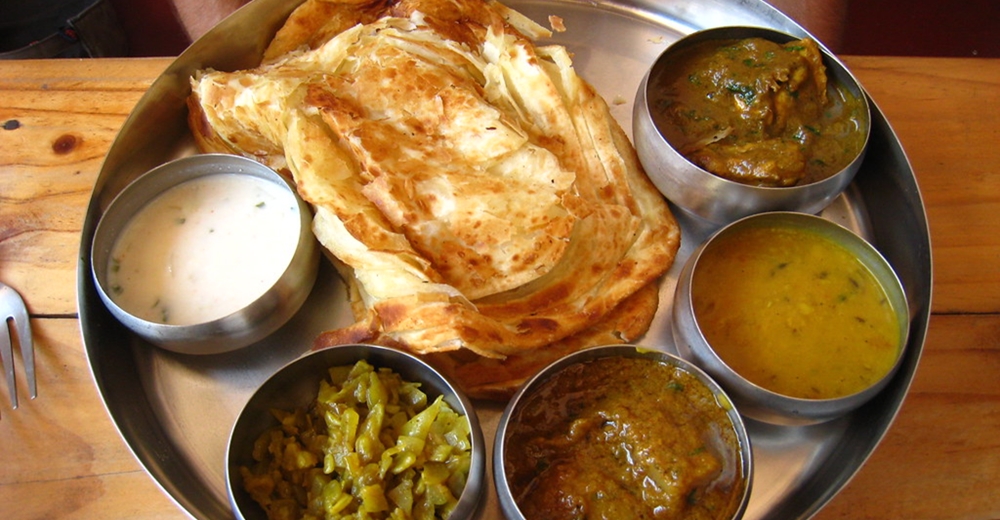 Image Source
This is a standout amongst the best Kochi cafés to try an assortment of North Indian food at reasonable costs. A good staff, a rustic ambience and the yummiest Kathi rolls make this place an extraordinary choice among the Kochi eateries.
Driving directions to Dal Roti
Why not take a look at the best accommodations in Cochin?
(Visited 903 times, 1 visits today)