Holidays should be a great deal of fun, however, this is not always the situation, except if you are someone who loves travelling regardless of whether you need to eat from a roadside stall or sleep the night in a van. In the event that you are going with your spouse or family, you need thorough planning, money, and a ton of things to fall in place so as to make a holiday absolutely enjoyable with no hiccups.
Planning a holiday needs you to make many decisions. Where to go, what to do, where to stay? Another important question you ought to ask yourself is: Should I book a tour operator or do a self-planned holiday? Booking tours can remove the worry from arranging everything on your own. It expands your safety and gives you company.
Planning a holiday, when you are hoping to visit more than one place, it can be very troublesome, particularly when you do not have a great deal of experience planning a holiday or a friend or relative who has been to those spots in the past to help you. This is when connecting with a tour operator and selecting from their several tour packages can be a smart idea. However, there are pros and cons of self-planning a holiday without a tour operator.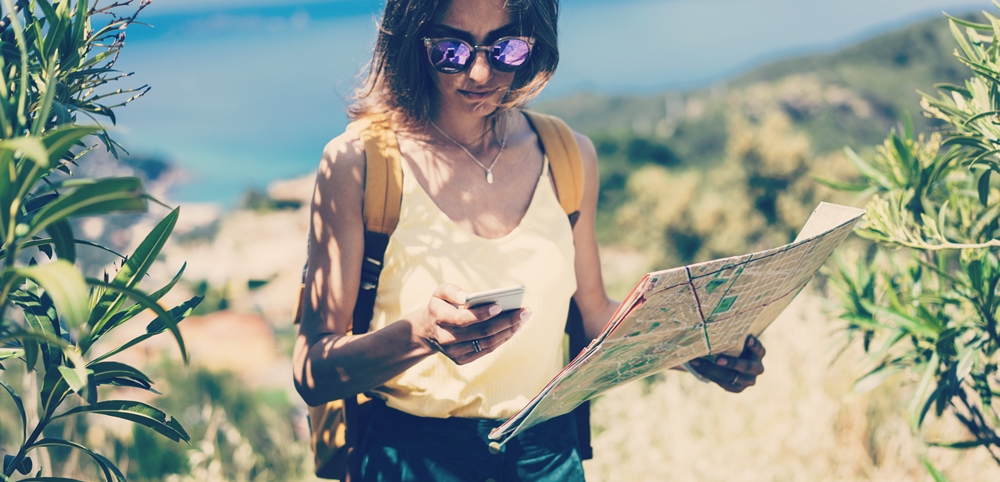 Image Source
Advantages of tour packages Vs advantages of a self-planned trip
Everybody contemplates before booking tour packages. There's this consistent pull between tour packages and doing everything without any tour operator's help. While the former saves you time and allows you to enjoy with a hassle-free mind, the latter provides you complete freedom of time to travel but in our busy and hectic corporate schedules do we anyways have freedom of time? The latter gives you the opportunity to design every single detail of the holiday according to your needs.
There are advantages and disadvantages of both; however customizable tour packages win for sure. Below are all advantages and disadvantages of hiring a tour operator.
Advantages
Save Time
A few people simply do not have the time for self-planned travel due to their busy schedule. Let's be honest getting local transport frequently takes an entire day or more to get to a destination. Most employees get only 2 weeks of paid holiday, and for such people, self-planned travel may not work.
Even those who get more offs than that, with this restricted time to travel all by yourself, you truly need to stick to one little area so as to make the most of your holiday.
This is the place tour operators come handy for the individuals who need to see as much as they can in a little amount of time. It allows you to experience more of the destination you are visiting.
Tour guides keep it comfortable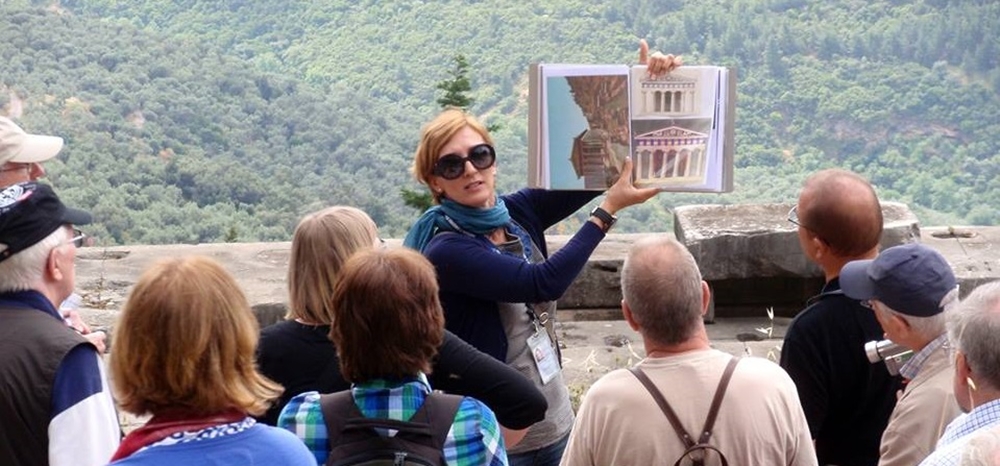 Image Source
Self-planned travel is not at all easy.
A ton of explorers, particularly those who have just begun to travel, choose to take help from a tour operator. This encourages them to adjust in accordance with the new destinations, gradually expanding the comfort zones out until they feel sufficiently sure to do it by themselves.
For certain individuals, trying to arrange food and transport in a foreign nation makes them uncomfortable. Rather than never going out, a guided visit would be an incredible method to travel while staying in the comfort zone.
Convenience
When you take a guided tour, the experts handle every one of the details. You pick a destination, schedule, pay the tour operator and let the experts manage your flights, drivers, hotels, food, and local transportation. You just have to reach your airport on time.
Allows you to travel with a free mind
Some explorers do not like the test of taking care of issues themselves. A guided tour can give you a peaceful travel experience where you do not have to stress about where to eat and how to reach a particular place.
Meeting new people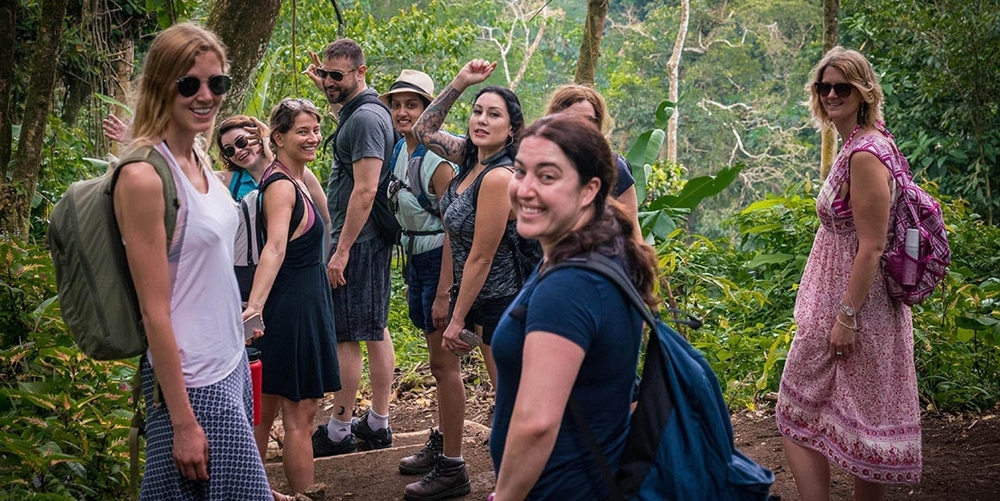 Image Source
You'd need to make a special effort to meet individuals when you go alone. In case you are going alone, tours are an incredible method to meet different explorers so you won't feel totally alone the entire time. You'll be spending loads of time with these individuals seeing the sights and exploring, and you may even make a good friend out of it.
A large number of people get to make new friends when they travel with a group tour. This can be extremely encouraging to those shy people who probably won't be getting out there and meeting individuals by themselves.
A lot of times they become your closest friends. It is extraordinary to have such a large number of new friends who share a common travel memory.
Information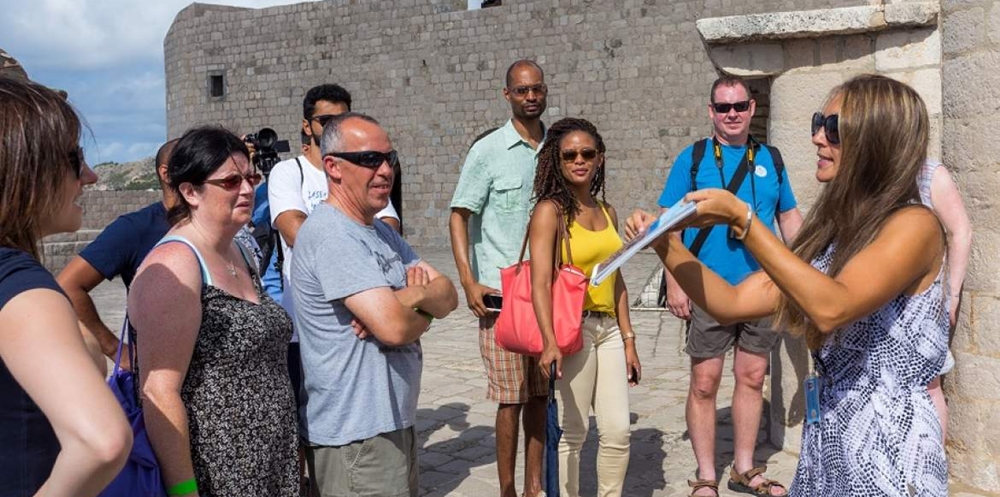 Image Source
Your tours will have a guide. In addition to the fact that this means being with somebody who knows a lot about the places you are going in, yet it implies you will have somebody giving you all the information about the sights you are seeing. That important information can enable you to envision a historic city rather than only a heap of rocks and columns when you are taking a look at them. The best tour operators will make your experience intriguing and fun.
Even when you are travelling on your own, it is good to take a guided tour for historical sites and for the cultural experiences. This is helpful if you want to learn more about the place you are visiting. And you do not want to be there trying to read it from a guide book while you are there.
Tour guides can tell you about the specific highlights of a site and tell you the tales and give you important information. Guided visits are an incredible method to sit back, absorb the place you are in and permit another person to tell you all about it.
Remove the hassle of planning
Planning a holiday and doing all the research takes a lot of time and then, of course, you will have to constantly change these plans as and when required.
You need to choose how to arrive, how to get around, where to stay, what to eat, what to see, how to exchange money and a lot more. The list is never-ending; it can be truly tedious, cumbersome when you are there to enjoy your vacation. Opting for a guided tour helps you avoid all the planning stage hassle.
Someone is there to do everything while you can focus on the things you truly want to – you can explore, learn, eat, drink, shop and have a ton of fun.
Transportation needs are sorted
Transportation is an integral part of trips. When you choose a tour operator, they take you everywhere so you won't need to stress over getting lost. You won't need to travel in public transportation or cab drivers who probably won't probably understand your language.
Unique Experiences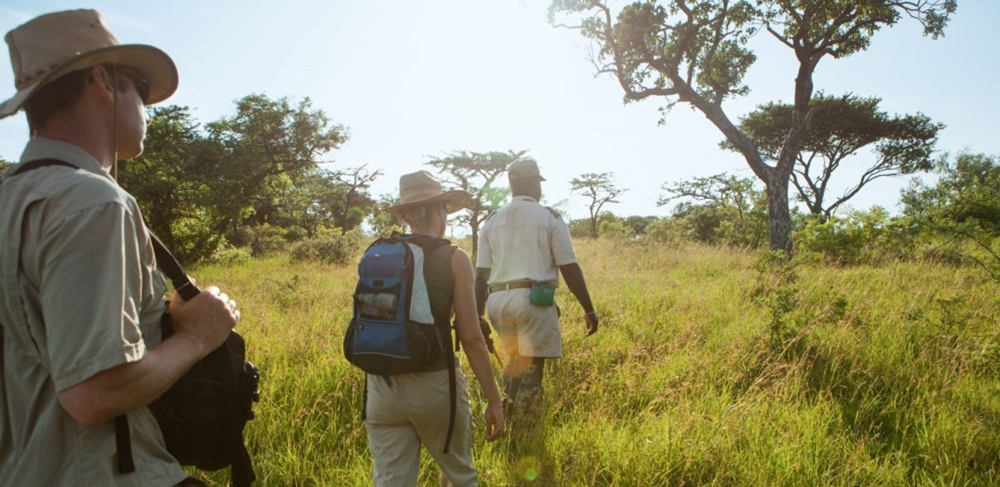 Image Source
Guided tours often can get you special experiences by letting you get behind the scenes which are not open to the general public.
They may likewise have suggestions for eateries or activities that you could never think about without a local guiding you. The guides know spots where tourists do not typically go to, and you could end up having the most fun there.
Economical
A tour package would normally incorporate a lot of destinations. Odds are that seeing all these spots without anyone else would cost significantly more, primarily because of the fact that tour operators and have great associations with the transportation organizations and hotels, and furthermore, they get most massive discounts for sending groups of customers as opposed to an individual person or single families.
Safety measures are taken care of
Numerous individuals dread travel as they think the world is risky.
A guided tour may offer an individual like this the chance to go as they feel a lot more secure. There is always somebody watching their back and individuals who they can go to when feeling apprehensive. This is a very important factor in making travel decisions if you have small children.
Some destinations only suit guided tours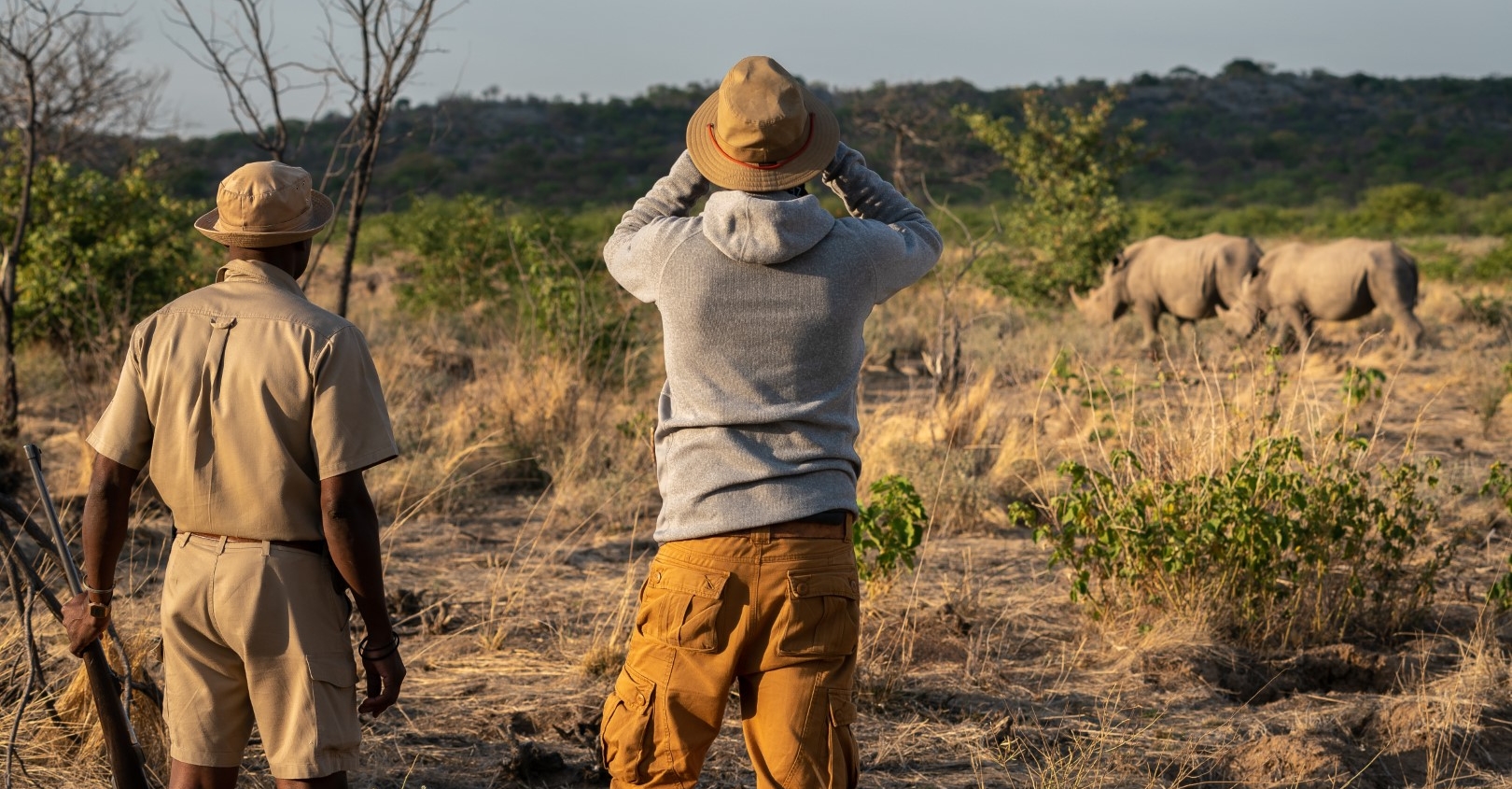 Image Source
There are some travel destinations and experiences that can only be seen through guided tours.
For example, an Antarctica trip would be exceptionally hard without a tour guide. Robbin Island can only be visited through a group tour. Nighttime safaris in Africa are only allowed via guided tours.
You should make an informed decision while picking one of these tour operators. The previously mentioned advantages can easily transform into disadvantages in the event that you do not pick the correct tour operator.
Disadvantages
Lack of control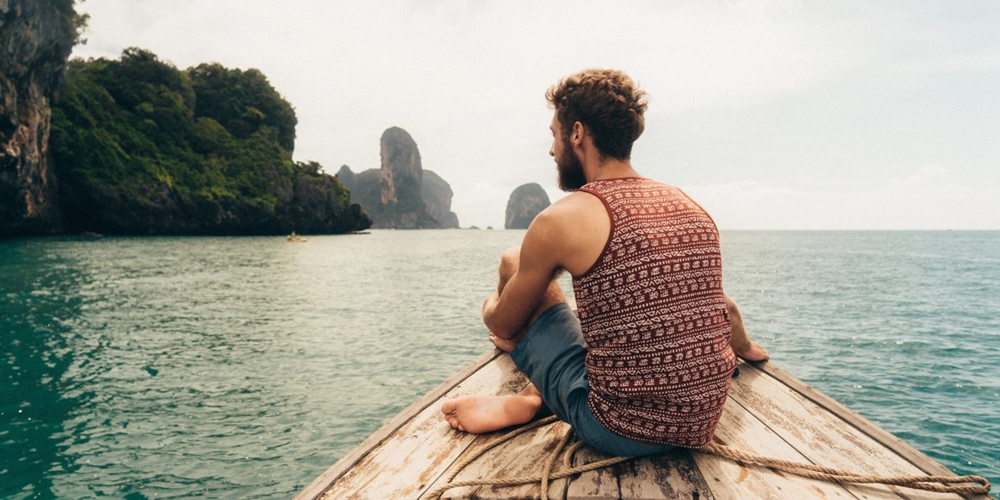 Image Source
The major disadvantage of a tour operator is the lack of control. You have to follow the pre-planned timetable and their guidelines. You can't extend your stay in a specific spot if you end up liking it a lot. Also, you can't move to the next destination if you don't like the place, before the pre-decided time. But many tour operators are genuinely very helpful. They try to help in all the possible ways in case you ask for a holiday extension.
Fixed itineraries
Some people want to see things at their own pace and like to keep their schedule flexible. In the event that you are the sort of explorer who loves to spend a lot of time sitting at a museum and admire the beauty, a tour operator's schedule may not work for you. But for this, you also have the option of choosing customized trips wherein you can ask the tour operator to plan the trip as per your choice.
Lack of free time
Tour itineraries do have free time, but it is up to them and it is often limited to just a few hours.
Fixed accommodations and dining options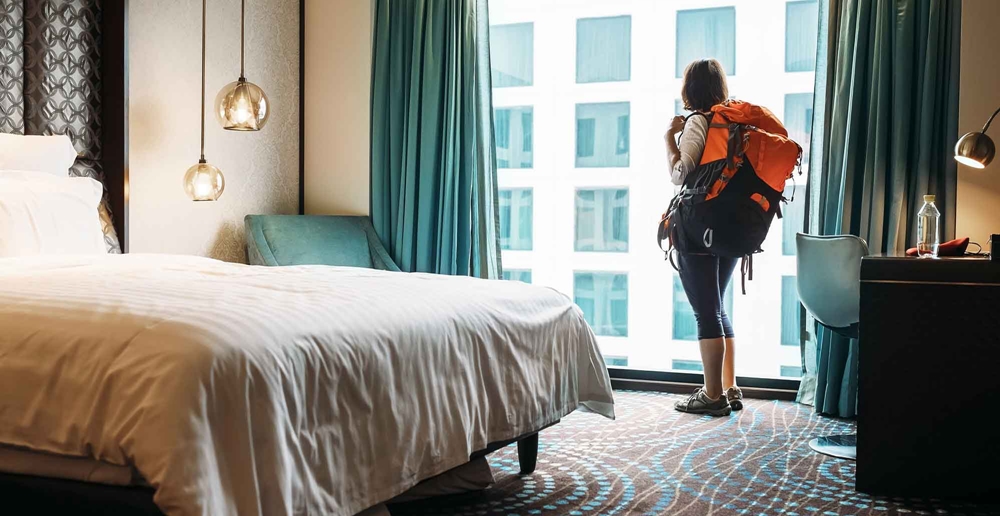 You do not get to control hotel and eatery options when you travel with a tour operator. In spite of the fact that tour operators do their best to give you quality hotels and consider your dietary preferences, you will not be able to change your hotel if it does not satisfy your expectations. You will have to eat at least certain meals with your tour group. Otherwise, you will have to pay from your pocket to eat somewhere else.
Travel dates need to be flexible
You have to be little flexible with your dates, in the event that you are hoping to leave and come back on particular dates, there may be difficulty in finding a suitable tour with the same time period. Check for private tour operators who customise itineraries for your dates and destination.
Tips for choosing tour operators
Research thoroughly. Find those trustworthy organizations that offer guided visits through the destination you are planning to visit.
Be extremely clear on your travel objectives. What are your must-see places? What kind of experience would you say you are searching for? Adventurous, photographic, or party-filled?
Know the age group of your preferred tour group from your operator.
Make sure they have sufficient safety measures in place and have proper authorization.
Pick an organization that regards the local environment and promotes eco-tourism. You need to ensure you are leaving a positive impact wherever you are going.
As talked about, the best advantage of a guided tour is the knowledgeable guide who will show to you the place in a different light altogether. A major portion of your research ought to be to discover what kind of guides the tour operator utilizes and how proficient they are.
Are you still contemplating booking a tour? All you need to do is, sit down and really consider your travel preferences. After comparing the pros and cons of hiring a tour operator, you will be able to make an informed decision.
Tour operators ease your holidays by taking care of every single thing for you. They arrange transportation, accommodation and give you information about the places you are visiting. As you meet a lot of new people, it can be really exciting. If you are new to travel, starting with tours is a great idea. The pros of opting for a tour operator often outweigh the cons of it. And depending on your travel preferences, booking a tour could be the correct choice for you.
Experience Kerala is a reputed tour operator in Kerala. Read reviews of travellers who have tried Experience Kerala for their trip to Kerala.
(Visited 1,371 times, 2 visits today)