Are you planning to take a picturesque vacation? Have you considered a Kerala Tour? If you haven't, we can definitely change your mind. Kerala is one of the most breathtaking states in India. The beauty of the place and its people is unparalleled in its way.
Kerala is popularly known as "God's Own Country", and it certainly lives up to its name. It is located between the Western Ghats and the Arabian Sea. As a result, it offers the best of both worlds to nature lovers. Read ahead to see many more reasons that explain the mystery behind the enchanting pull of Kerala.
The Backwaters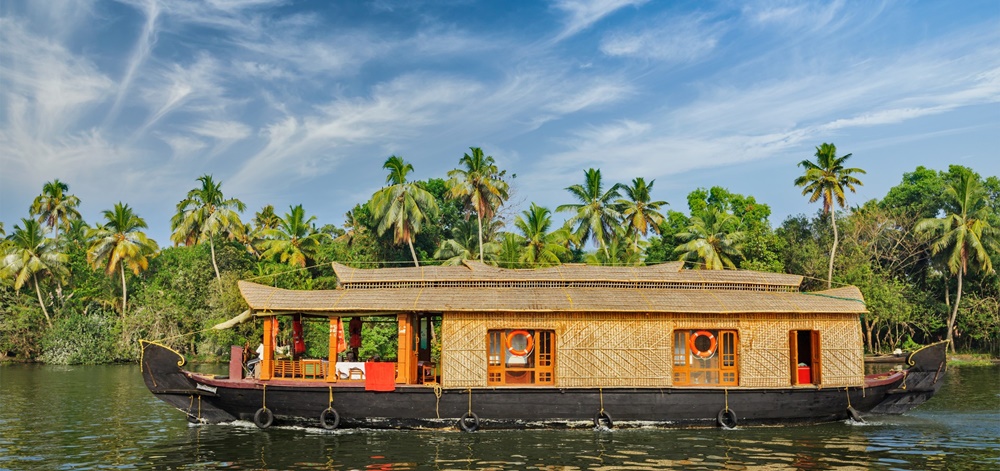 Pic Courtesy: Iris Holidays
The backwaters in Kerala are a sight you must not miss. The scenic view as well as the serene calm surrounding the entire atmosphere is sure to please your senses. Not only this, there are several houseboats that glide across the waters. You can settle into one of the houseboats and enjoy the delicious food cooked on board as you wade in between the palm trees. There are many plants and animals that are unique to the backwaters of Kerala. Since it is an area involving water, you can definitely enjoy kayaking to thrill your senses. Some of the best spots in the backwaters of Kerala include Kumarakom, Allepey, Kuttanad, Kasaragod and Kollam.
Wildlife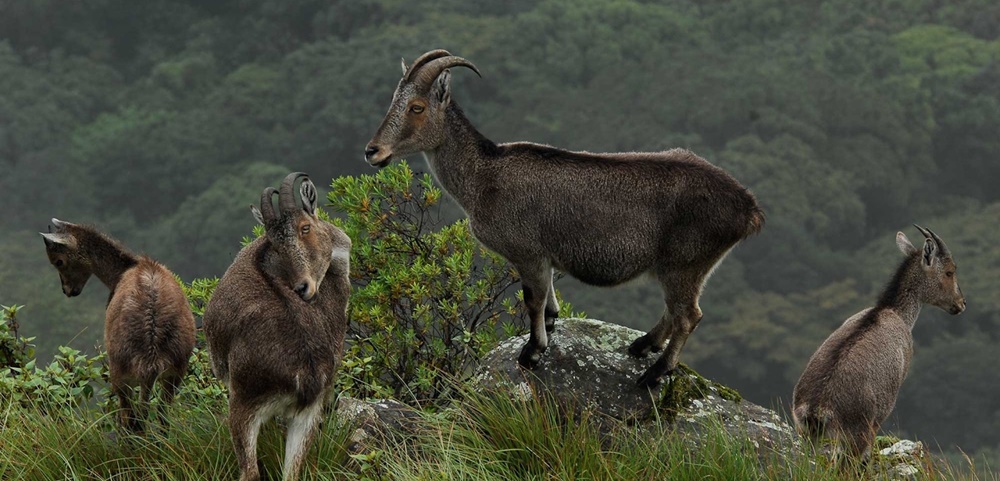 Image Source
Since Kerala is a thriving ecosystem with plenty of trees and shrubbery, there are numerous animals present in its environment that enthrall the tourists every time. There are approximately more than 25 wildlife sanctuaries and national parks in Kerala that are home to many wild animals and rare migratory birds. You should definitely visit the Parambikulam Tiger Reserve, Mathikettan Shola National Park, Wayanad Wildlife Sanctuary, Mangalavanam Bird Sanctuary and Periyar Tiger Reserve to witness some of the exotic wildlife and bird species that are elusive.
Plantations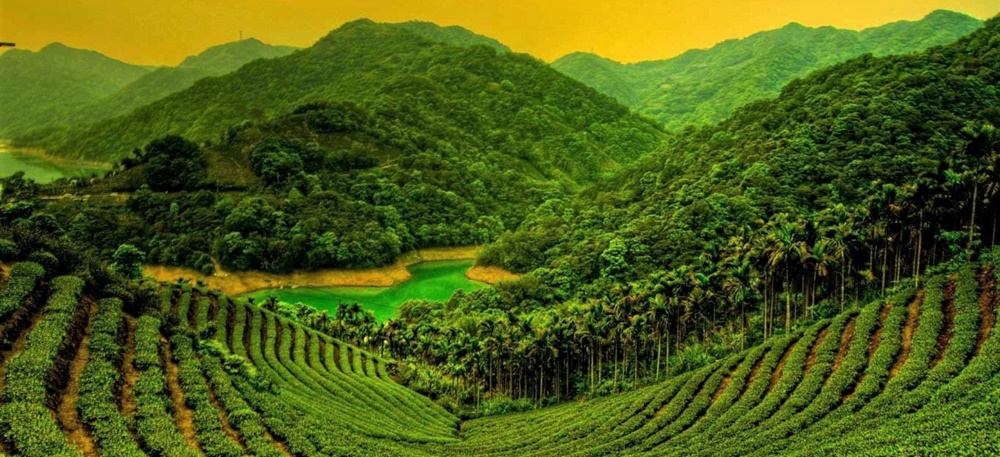 Image Source
The plantations in Kerala are quite famous for their spices, tea and coffee. You can experience breathtaking views, and pleasing aromas as everything in the plantations is present in its raw beauty. The ones that you can not afford to miss are in Thekkady, Wayanad and Munnar. While in the plantation, do not hesitate to try out the different and fresh teas along with their famous coffee. Enjoy a sip of your beverage as you watch the sun settle down beyond the horizon.
Beaches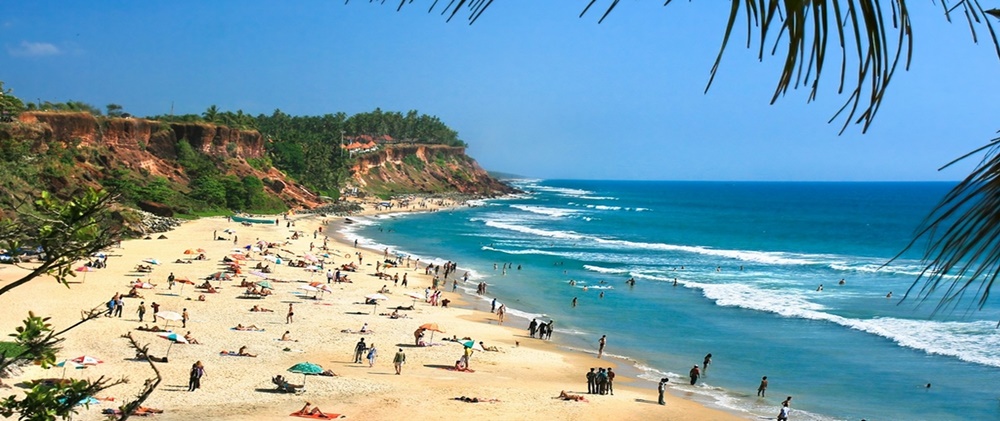 Image Source
Since Kerala is partially a coastal state, there are more than enough beaches present throughout the state. The beaches are sandy paradises with the perfect postcard scene of blue waters and tall coconut trees. You can laze around on the beach, build a sandcastle, go swimming, try out new water sports or take a long, romantic walk along the length of the beach. Do not miss out the vibrant sunset as the sun takes a dip into the watery horizon. You can also capture one of your best sunset shots on the beaches of Kerala. Some of the best beaches are at Marari, Kappad, Varkala, Bekal, Cherai, Kannur and Kovalam.
Thrilling Activities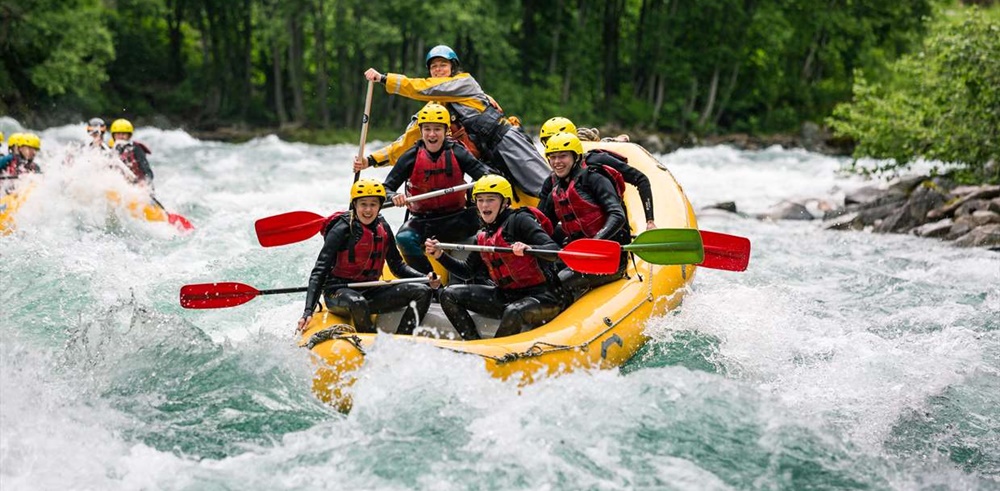 Image Source
Kerala contains a variety of locations, each of which plays host to several exciting and adventurous activities. This is the best aspect for any adventure seeker. There are so many beaches that you can quickly try out new water sports. You can also go on a wildlife safari in the national parks and wildlife sanctuaries. There are also options for going biking, tree climbing, mountain climbing, bamboo rafting, fishing and jeep rides in the forests. All these activities are sure to satiate the adrenaline rush seeker in you.
Culture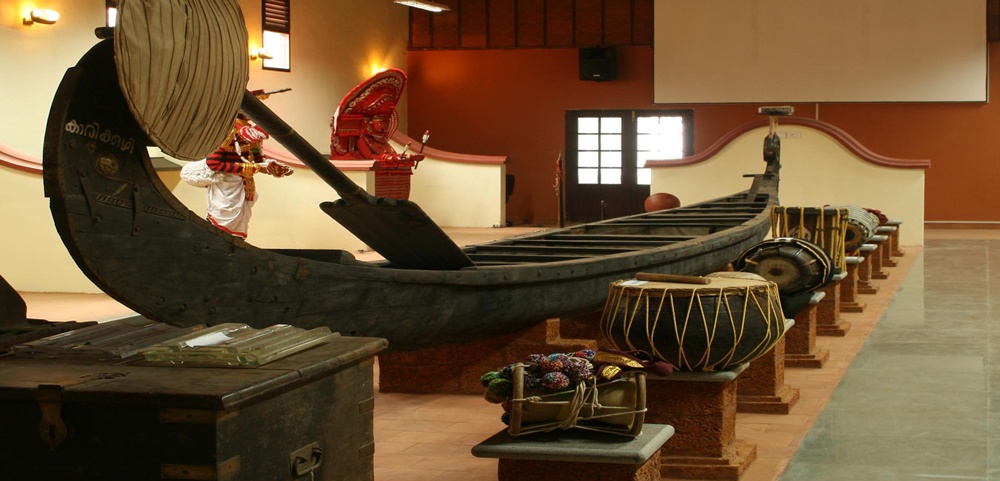 Image Source
One of the states having well-preserved culture, Kerala, boasts a vibrant cultural and artistic atmosphere. The traditional folk art and classical dances are still prevalent in the state as they are presented at various centres and museums. The Kalaripayattu (classic folk art) and Kathakali (traditional dance) are usually performed at the Folklore Museum, Kerala Kalamandalam, Kerala Kathakali Centre and Kadathanadan Kalari & Navarasa Kathakali Center. The Chakyarkoothu is a comical satire that is performed in temples. The temples also bear witness to Mohiniyattam (classical dance) and Theyyam (an age-old form of worship). One of the most famous is the Greenix Village in Fort Kochi that hosts the Kalarippayat martial art, Mohiniyattam dances and Theyyam performances.
Architectures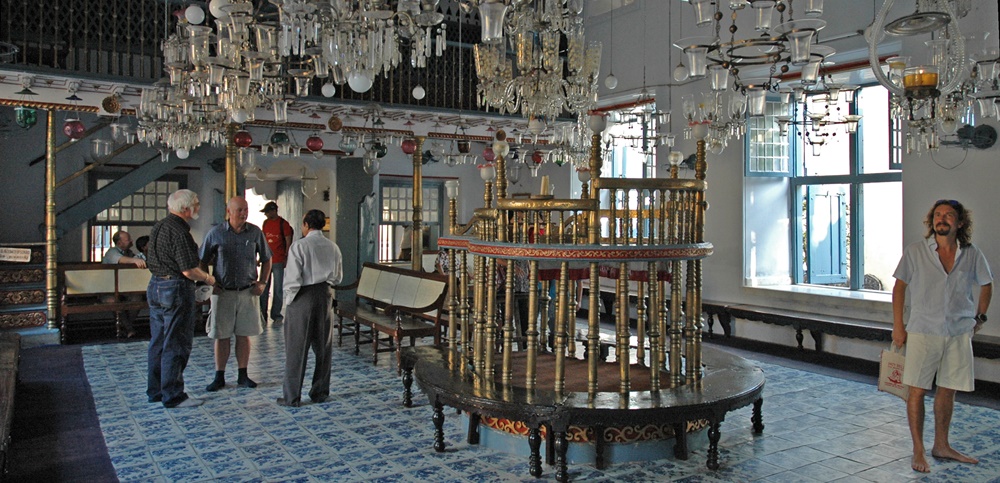 Image Source
There are some architectures in Kerala that are ancient and display a different era in their structures. They may well be considered old jewels. One of these jewels is the Chinese tiles in Jew Town, Kochi. Others include the Santa Cruz Cathedral Basilica at Fort Kochi, the Dutch Palace in Kochi and many more. The Santa Cruz Cathedral Basilica is applauded for the gothic style it displays. Meanwhile, the Dutch Palace also known as the Mattancherry Palace, is known for its murals and frescoes depicting several scenes from the Ramayana and Mahabharata.
Ayurveda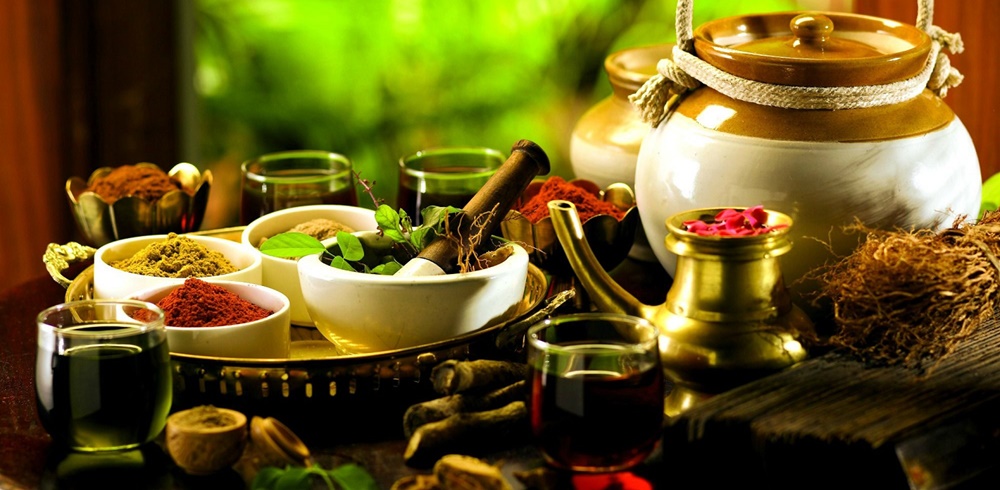 Image Source
Ayurveda is one of the most famous reasons for tourism. The blend of oils and herbs to heal the body and promote well-being is one of the specialties of Kerala. Ayurveda literally translates to 'Science of Life'. It is the oldest form of traditional medicine that is still practiced widely. This includes massages, yoga, application of oils and more. This is one of the ideal ways to relax and rejuvenate after a long day as the therapies sooth not only the body but also the mind.
Hill Stations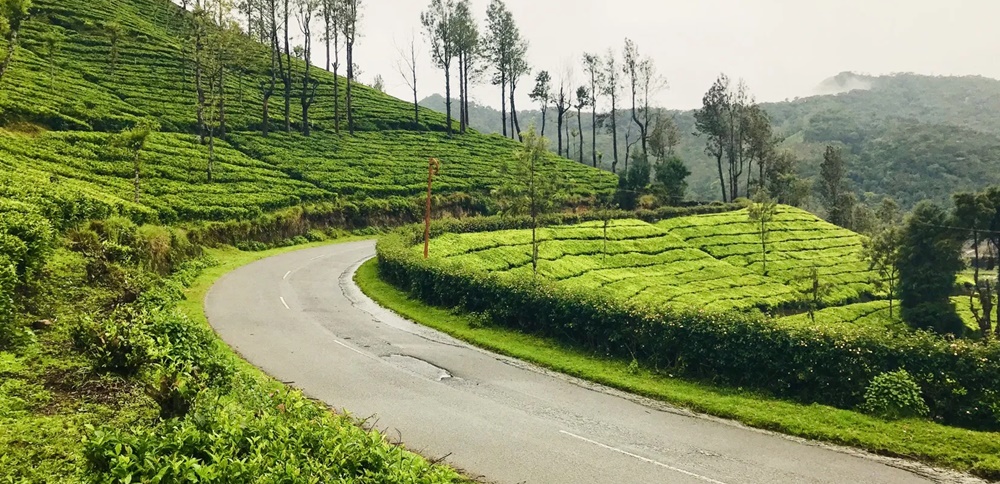 Image Source
One half of Kerala is home to the Western Ghats which provide you with a glimpse into the cooler side of life. There are various hill stations in Kerala that will leave you with goosebumps because the view is mind-blowing. Wayanad is a place where you can explore exotic flora and fauna apart from the exotic plantations. You can also visit Munnar, which has a plethora of all things tea. Also, don't miss out on the Neelakurinji, which is a flower that blooms only once in 12 years. The 80-foot high waterfall in Athirapally is a stop worthy of your itinerary. You can either go for a nature walk or a Jungle Jeep Safari in Thekkady.
Village Life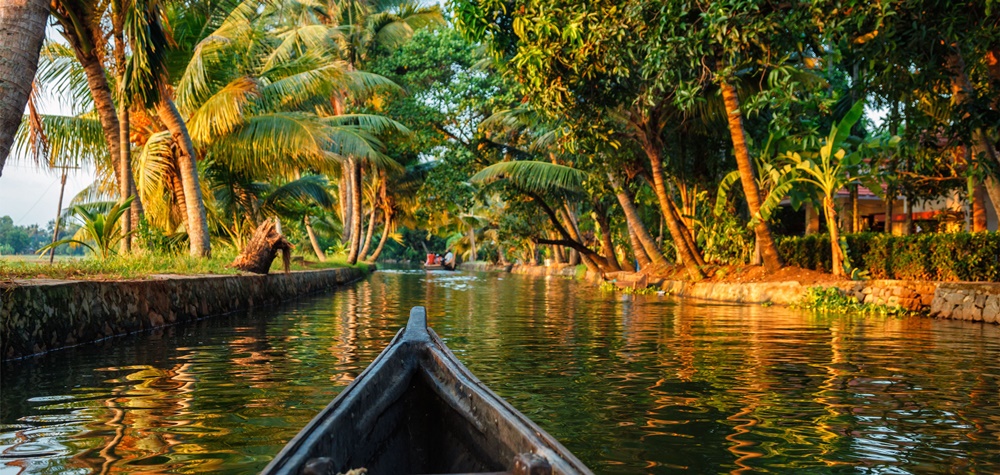 Pic Courtesy: TripSavvy
If there is one place you should experience village life, it is in Kerala. The people are humble and make you comfortable right from the start. They offer home stay options to permit you to spend time with the villagers and witness their everyday routine. This also guarantees that you will get an up-close experience with their culture and tradition. Realistic village life is followed in Kumbalangi Integrated Tourism Village, which is situated 14 kilometres away from the Ernakulam Railway Station. You can roam around the village and witness the paddy cultivation along with farming, canoeing in mangrove forests and fishing.
Delicious Food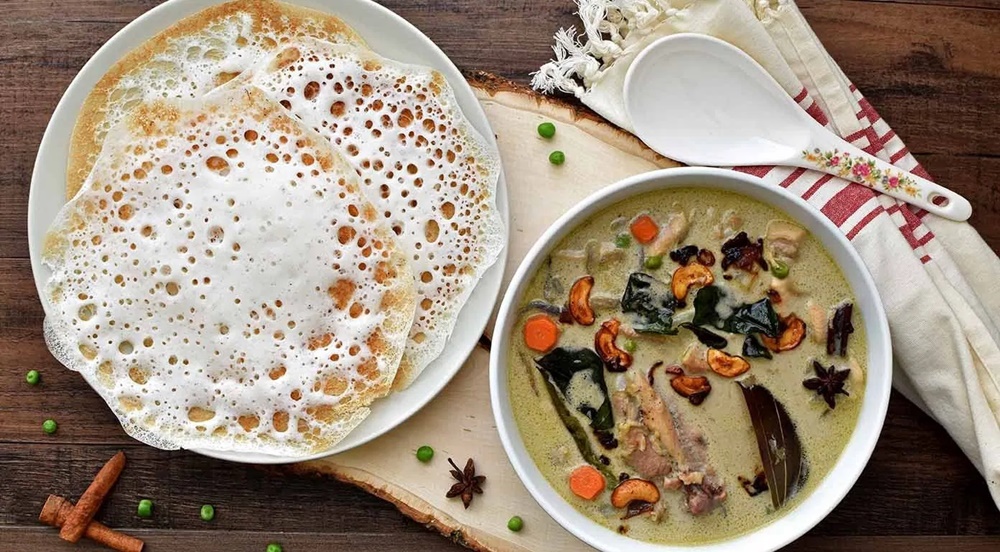 Image Source
The mention of any place goes to waste without a mention of the famous food. The food in Kerala is mouth-watering and will tantalize your taste buds in all the right ways. The classic dosas, along with the sambhar, is a great way to begin your tasteful journey. You can slowly progress to appam with stew, puttu and Karimeen Pollicahthu. Enjoy the ultimate feast with a meal served on a banana leaf. You can opt for Toddy as an accompanying beverage. It is palm wine.
Festivals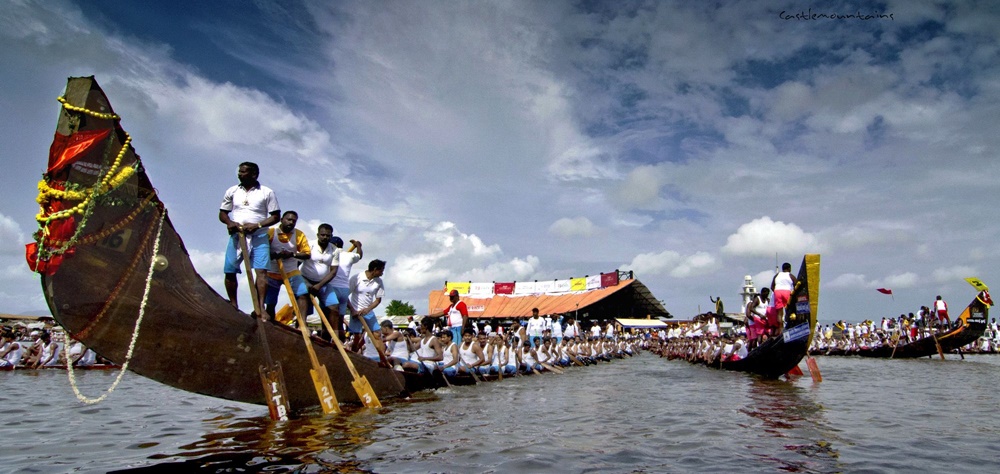 Image Source
The average calendar in Kerala is filled with celebrations throughout the year. You can witness the famous boat race from July to September. Onam is one of the largest festivals that is celebrated between August and September. It is a 10-day event marking the harvesting season. Theyyam is another festival you should not miss. It is an 800-year old dance of the gods that tells the mythological tales of India artistically. The festivals in Kerala are very vibrant, and enthusiasm filled. You should not miss out on these.
Accommodation
Image Source
While on vacation, you can utilize this chance to reside in unique and quirky lodgings to satiate your curiosity. You can book a tree house or a romantic resort. There is also the option of homestay to live the village life. There are the famous houseboats too that are complete with all the basic necessities of life.
Instagram-worthy Photographs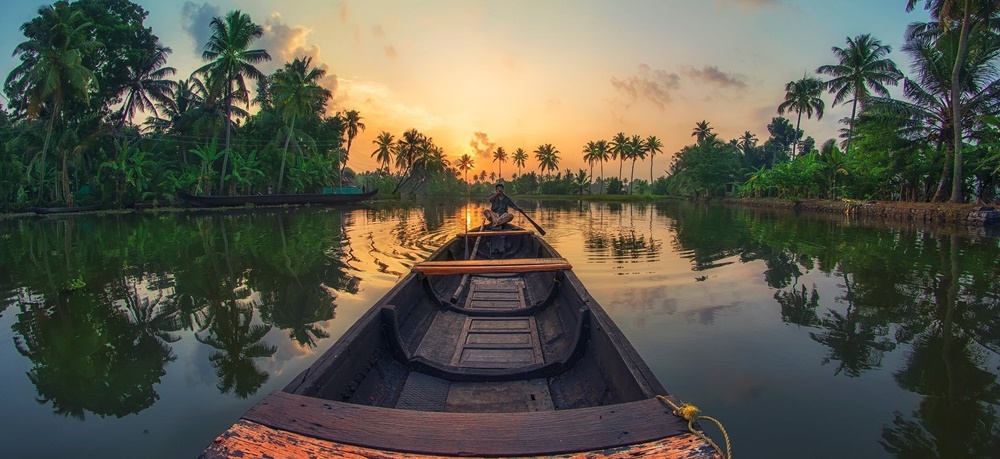 Image Source
All the photos you take will be Instagram worthy. The beauty of Kerala has no comparison, and only a small sliver of it can make a good picture in your phone or DSLR. Do make the most of this chance and click as many shots as you want. Who knows, you might win the next photography contest with that spectacular sunset shot that you captured.
Why not plan a tour to Kerala right away!
(Visited 140 times, 1 visits today)