Known as Malayalis, the natives of Kerala like to remain close to their old traditions, rituals, practices, and religion. It is no overstatement in the event that one says that they are amazingly proud of their rich cultural tradition and these traditions have been protected from ages. Keralites or Malayalis have a lifestyle that is simple and thusly, they are content and cheerful due to their uncomplicated pleasures of life. They likewise have unique Malayali things that only Malayalis will understand. Below are some of the things that we Malayalis are proud of:
Food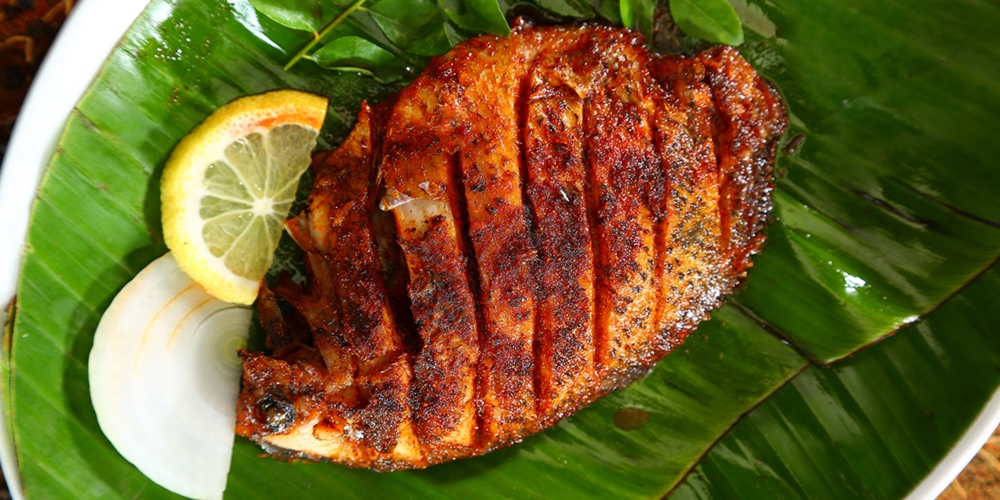 Image Source
Food is a fundamental part of the Malayali culture and like every other culture, there are some staple favourites of Malayalis no matter wherever they are in the world. Fish and coconuts are widely available, therefore are widely eaten. Coconut is utilized in pretty much every dish in Kerala's cuisine, including main courses, snacks, and desserts. Fish and kappa combo is one of their favourites. Beef is another top favourite among the non-vegetarian Malayalis, along with porotta for a wonderful combination. Bananas are also an essential part of snacks, desserts and main dishes. Their food is famous for its rich flavours and lip-smacking taste.
Have a look at the best of the food in Kerala!
Education/Literacy Rate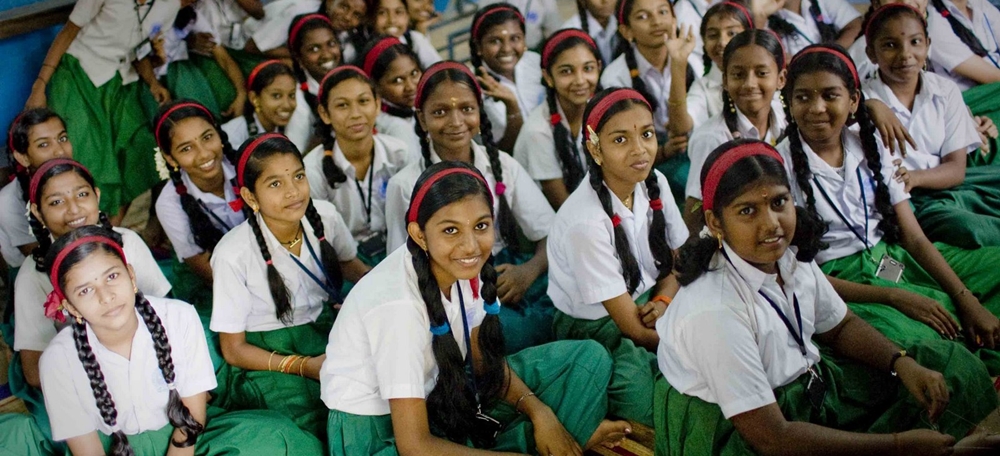 Image Source
A social dynamic that Kerala can flaunt is its literacy rate. It is the only state in India to have accomplished a 100% literacy rate at some point in time. The female literacy ratio is almost 100% in Kerala. It is something that most other Indian states have failed to achieve. It is surely something to be proud of.
Ayurveda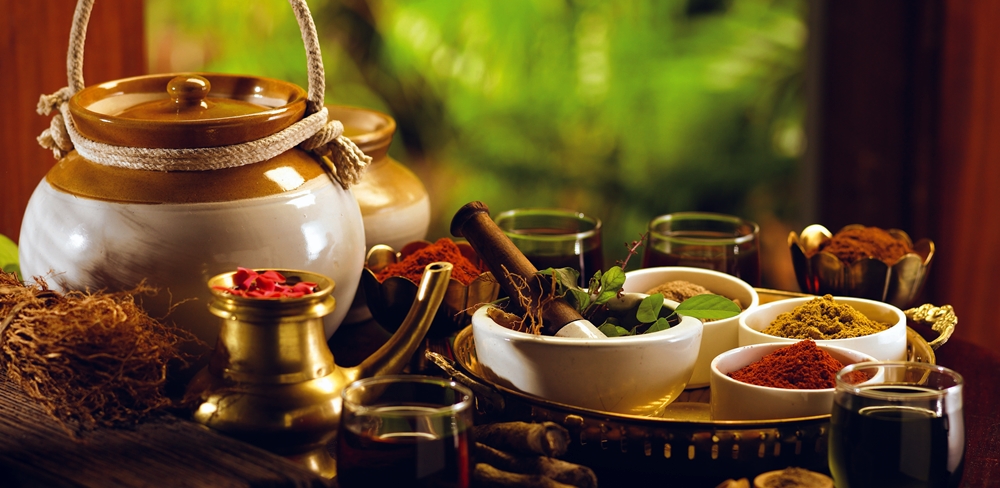 Image Source
Ayurveda in Kerala is effective due to an assortment of reasons. Kerala isn't deficient as far as the therapeutic herbs that Ayurveda requires to heal patients. Indeed, the area apparently has the most supply of herbs and different minerals that are important for creating remedies for so many diseases and ailments. The oils, which are extensively utilized during the treatment, have abundant sources in Kerala. Besides the bounty of natural and mineral sources for therapeutic applications, Ayurveda in Kerala has another advantage that numerous other treatment strategies might not have.
Since Ayurveda requires a spot where the patient can allow nature to work its recuperating powers on him, it is significant that the environment of the treatment zone gives the necessary atmosphere to such an end. Kerala has numerous spots that are remarkable for their natural serenity. In the event that a patient leaves his hurried and noisy modern or corporate world and settles in Kerala for even merely seven days, he will unquestionably expel a great part of the stress in his brain and body. Stress is really one of the primary reasons that can debilitate one's physical and mental state; a sedentary or an unhealthy way of life is another.
Onam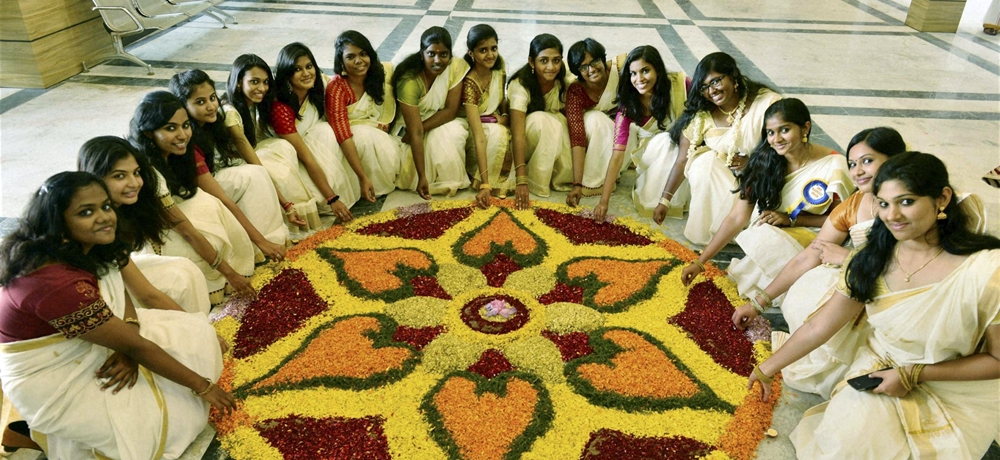 Image Source
The greatest celebration celebrated by Malayalis is Onam. It pays tribute to the legendary King Mahabali. It spans over ten days, and during the festival, the entrance of the homes have brightening flower designs. Onam is the mother of all celebrations in Kerala. It is generally celebrated during the months of Chingam, as indicated by the Malayali calendar (falls in August and September.) This is not just a festival for Malayalis, it is a state of uplifted cognizance that shows the staunch faith of the individuals that originates from a long queue of tradition extending in from a radiant amazing past that is reflected in their religion and the great rituals of worship. The celebration is additionally perhaps the grandest event in Kerala and people all through the state are very zealous about it.
The festival coincides with the harvest season in Kerala, in this manner giving another extraordinary reason to celebrate. It's difficult to complain about anything during that time. The climate is generous and all is right with the world. The lush landscape of the area is likewise in jubilatory condition as can be seen by its dazzling magnificence. It adds to the festive spirit with wonderfully warm and sunny days. The fields are with a bountiful harvest. The farmers rejoice as they watch the noticeable results of their hard work with satisfaction. The Malayalam New Year is an opportunity to celebrate for so many reasons. People come from far and wide to celebrate Onam and Malayalis take this festival very seriously and it is something they are truly proud of.
Quality Cinema and Actors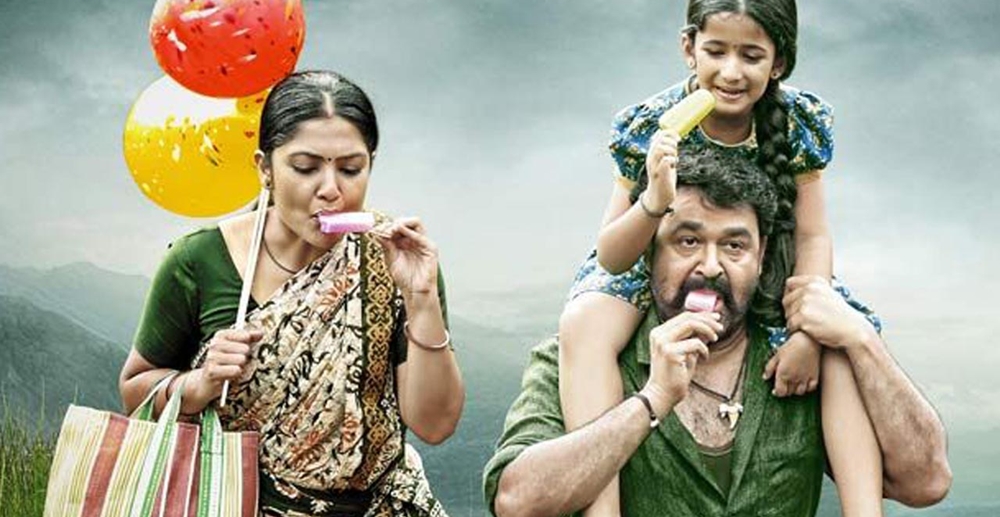 Malayalam films are considered among the best films on the planet because of their cinematography and their intense plots. They often win awards at international film festivals. Malayali films depict the intricacies of life realistically. Top-notch filmmakers, for example, Adoor Gopalakrishnan, Sreenivasan, and Ramu Kariat are Malayalis. There are world-class actors like Mohan Lal, Shobana, Manju Warrier and Mammootty. They come up with some amazing content and there's every reason why they are proud of it.
Togetherness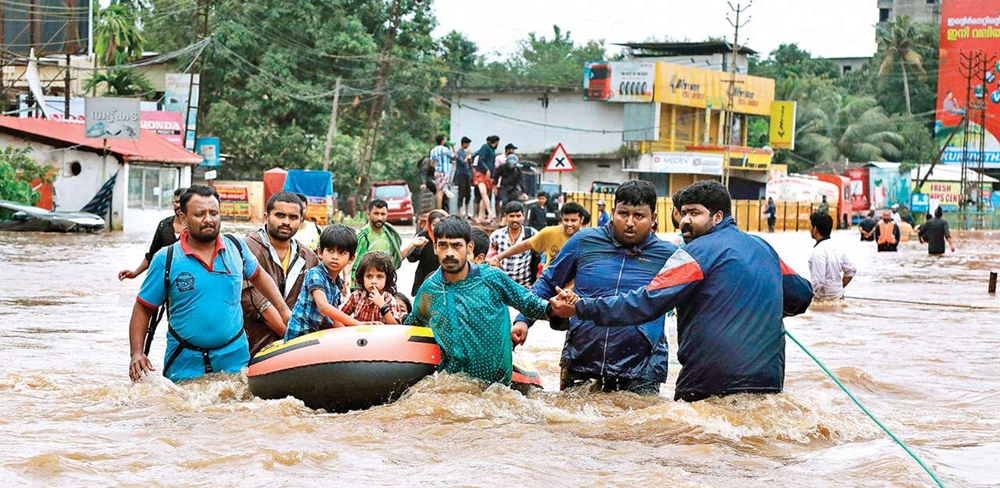 Image Source
The punishing downpours in Kerala have left thousands homeless and damaged crores worth of properties. While these floods may have caused a lot of problems, it likewise washed away religious differences and the togetherness was pretty noticeable. Instances of religious harmony that Kerala has shown in the face of hardship across the state have been touching. The places of religious worship threw open their doors to allow quivering and traumatized locals to take refuge.
Learn more about the flood rescue in Kerala.
The Best Athletes in India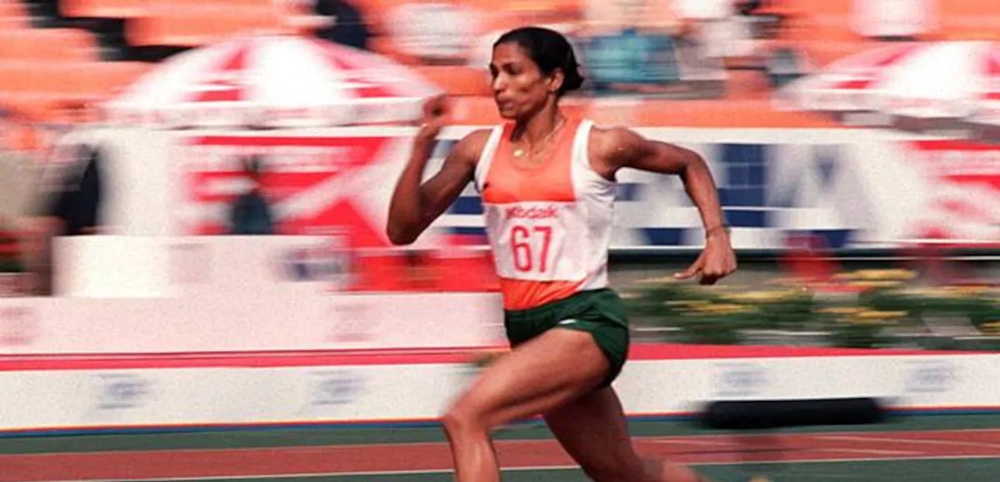 Image Source
Kerala has produced athletes like PT Usha, Anju Bobby George, Shiny Wilson, and more. Some of the finest athletes for India are from Kerala. Each one is devoted and merits achievement. This place has a great deal of talent and dedicated individuals; the outcomes are proof enough. These athletes have made India proud. In the event that a little state like Kerala can produce so many fine athletes, other Indian states should learn from them. It is something to be proud of for Malayalis.
Boat Races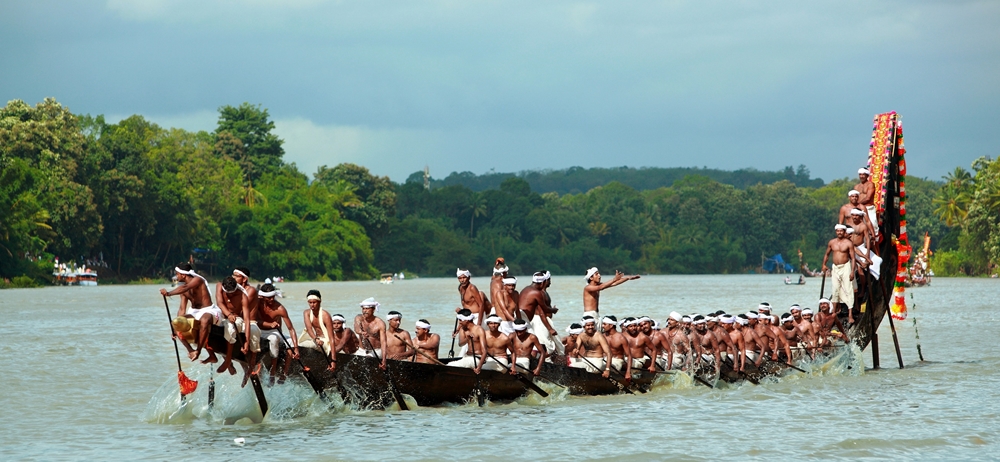 Image Source
Kerala boat race is one of the known attractions across the globe. This exciting activity makes the serene backwaters come alive. It takes place on the occasion of Onam, the festival of harvest.
The traditional Kerala boat race is a competition of snake boats or canoes. The technique of making these boats are more than 650 years old when they were first made for the harvest festival. This is an exciting cultural celebration of Kerala which captivates spectators who applaud up the teams from the banks of the backwaters. Kerala boat race is participated by 125 oarsmen, 4 helmsmen, and 25 singers. The fast rhythm of vanchipattu (the song of a boatman) inspires oarsmen to row the boats quicker. The boats of different shapes and sizes are used in the race.
Have a look at the most popular boat race events in Kerala.
Zero Communal Violence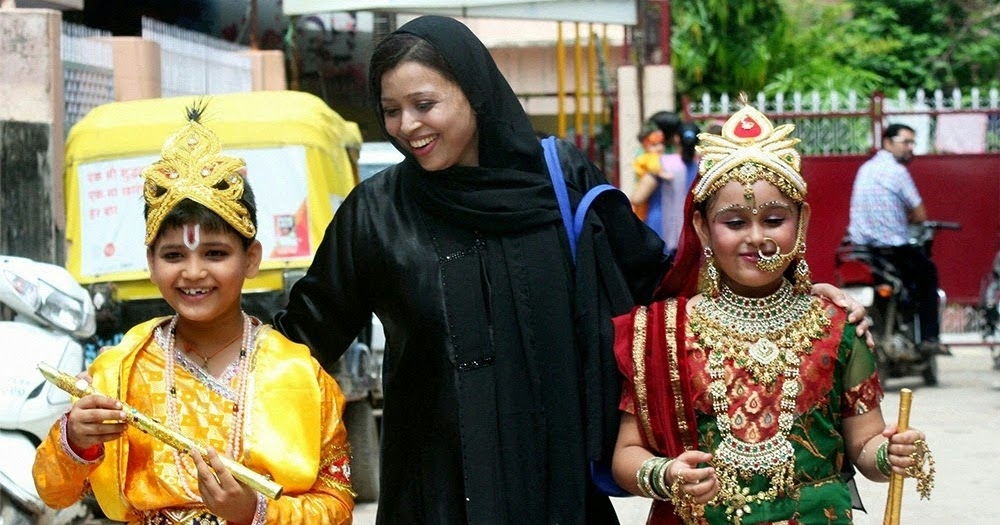 Image Source
Over hundreds of years, individuals from a wide range of cultures as well as communities have lived in Kerala — Arab merchants, Jewish and Christian migrants, European merchants and colonizers. Kerala is a symbol of religious coexistence and stability — not just tolerance — in a world that is battling with new strains of destructive prejudice and viciousness. Hinduism, Christianity, and Islam are the three unmistakable religions of the state: it's about 50 per cent Hindu, 30 per cent Muslim, and 20 per cent Christian. Not many places in India or the world have such significant populations of Christians and Muslims living with Hindus. Given this uncommon mix, the rarity of communal violence is striking.
Alcohol Consumption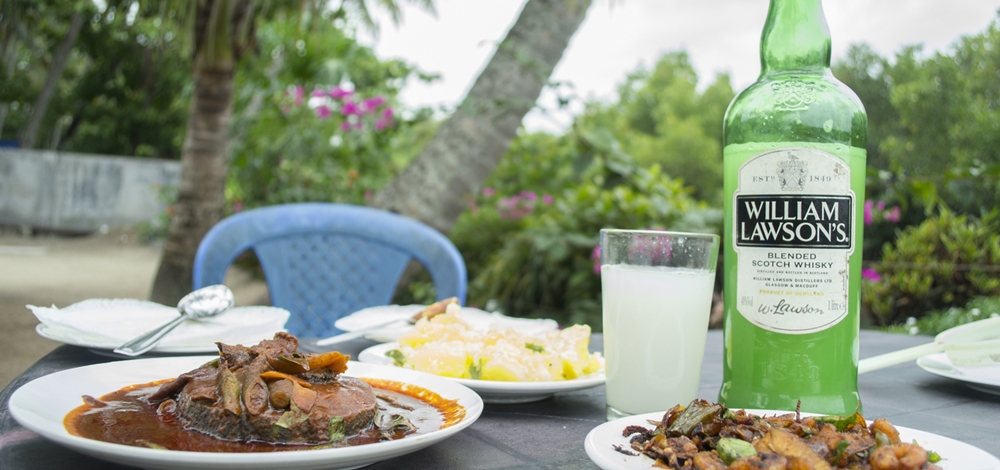 Image Source
In India, the state Kerala has the highest per capita liquor consumption (1.76 gallons or 8 litres/person/ year). This is much above the national yearly average alcohol consumption, which is 5.7 litres or 1.25 gallons)/ person/ year. With regard to alcohol consumption, Kerala tops the drinking charts in India. But in 2015, the Kerala Government had imposed some restrictions on the selling of alcohol, and people in Kerala were stunned and opposed it. This ban affected the tourism industry of the state also. In 2017, Kerala govt. eased these alcohol restrictions, permitting the people of Kerala to resume their love affair with alcohol.
Tourism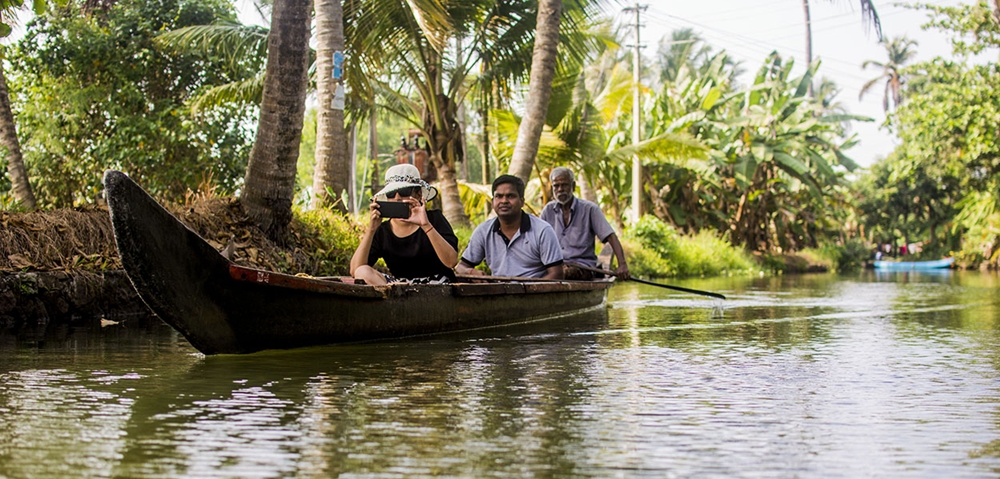 Image Source
Kerala, a small state in the vicinity of the Indian Ocean, is enchanting, surreal and favoured with glorious beauty. Its lakes, rivers, and lagoons set up a beautiful atmosphere that stuns the vacationers and honeymooners. A Kerala trip with your family, lover and friends can absolutely fill that void which we frequently experience during our mundane life. With Kerala tour packages, you can plan your ideal holiday taking advantage of your outing without missing out on the must-visit places.
Why not plan a trip to Kerala right now!
Kerala is a gateway to paradise. The land volunteers a captivating experience with its beautiful landscapes, surreal backwaters, awesome hills, wildlife parks and sanctuaries, tea estates, and last but not to the least, its lovely sun-kissed beaches. With the swarms of tourists and travellers travelling to Kerala for spending holidays, Kerala tourism is one of the best and award-winning tourism departments. They are recognized worldwide for their hospitality as well as ease of travel. Rightly so, Malayalis are proud of it.
Richest Temple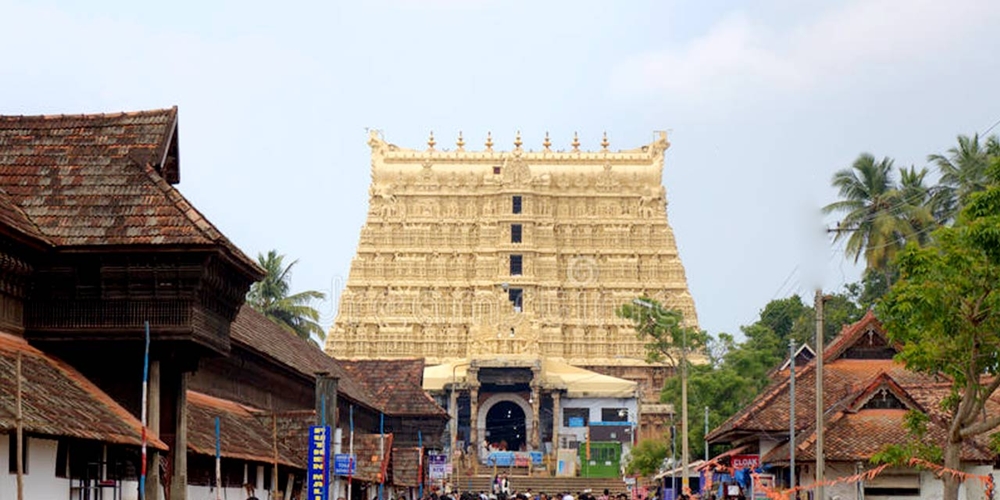 Image Source
The Padmanabhaswamy temple is considered to be the richest temple. It is situated in Trivandrum and dedicated to God Vishnu. It isn't just well known Kerala, but additionally across the world. Built by Travancore who ruled this city for nearly 2 decades, it is the world's richest temple, attracting tourists and devotees. It has priceless treasure, which is still safe. It has an incredible figure of Lord Vishnu reclining on a snake called Anantha naag. Murals and stone carving in this temple are attention-grabbing. Kerala has some of the most amazing temples and Malayalis are proud of their temples as well as their rich heritage.
Oldest Mosque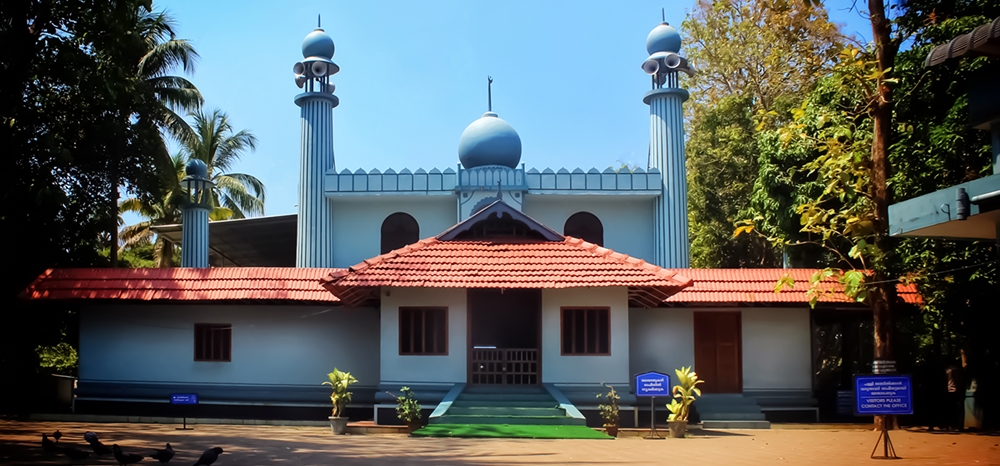 Image Source
Cheraman Juma Masjid is the oldest mosque situated in India. It is situated in Methala village on the outskirts of Kodungalloor in Kerala. Constructed in 630 AD, it is the world's second-oldest mosque where Juma prayers are held, since the times of Prophet Mohammad. Individuals from all throughout the world regardless of their religion, caste and creed make a visit to mosque all through the year.
On your visit to the Cheraman Juma Masjid, you will come to see the novel type of architecture, which is based on the blend of the traditional architecture of Kerala and the Arab region. The inside of the mosque has a few decorative items like the brass oil lamp, finely crafted woodwork, particularly that of the rosewood pulpit. Inside the mosque, there is a block of white marble that is thought to have been brought from Mecca. Close to the mosque is the old ceremonial pond which is still standing intact. The two old tombs inside the mosque have a belong to Habib Bin Malik (child of Malik Bin Dinar)and his wife Khumarriah.
Manjappada Fan Base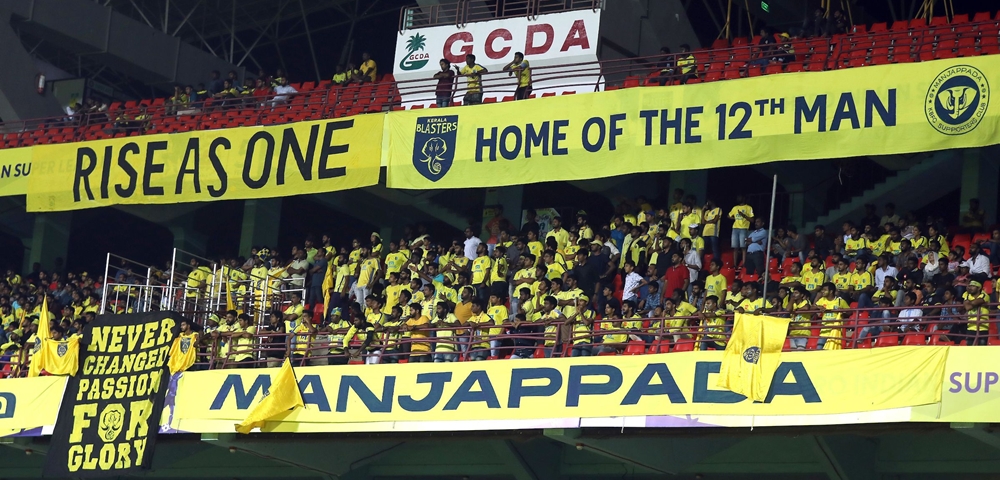 Image Source
The members of Manjappada are supporters of Kerala Blasters. Manjappada means "yellow army" in is Malayalam. Yellow symbolizes faith and determination. Kerala Blasters' owner is legendary Sachin Tendulkar. This fan base has a global presence across North America, GCC, Asia Pacific, and also Europe. It as of now has a solid foundation in India and they are resolved to support the Kerala Blasters team through thick and thin. Manjappada guarantees that it will consistently be the twelfth man for Kerala Blasters. They are truly passionate about the team.
Kalaripayattu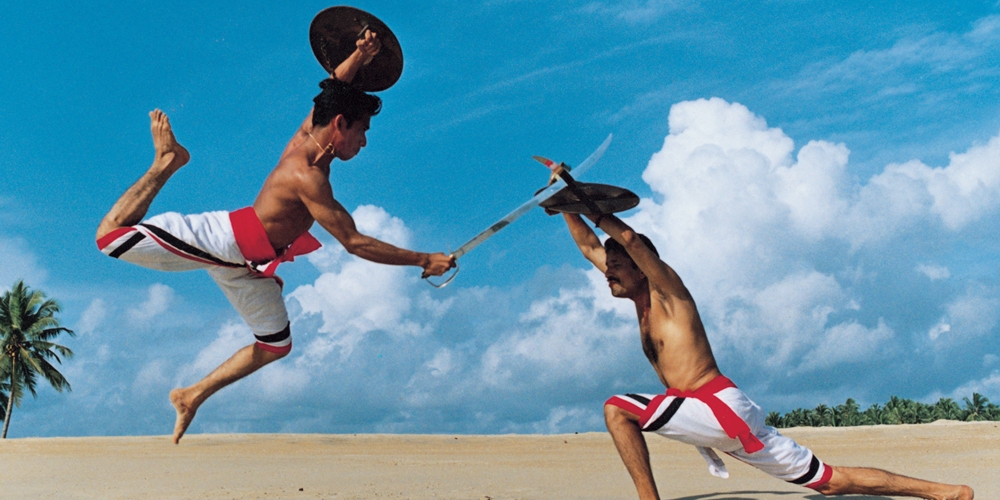 Image Source
Thought to be the predecessor of Kung-fu and Karate, Kalaripayattu is the ancient martial art of Kerala. Ancient traditions and customs are still practised inside the Kalari which is also considered as the temple of learning. The Gurukul system comprises of painstaking physical training as well as self-discipline training. The weapons that are used in the martial art include the sword, shield, Dagger, spears, short sticks, etc. The coordination of mind and the body is of utmost importance in this art. This is something Malayalis are immensely proud of.
These are some things that make Malayalis proud. If you are a Malayali, we hope that you could relate to it. Even if you are not, you learned new things about Malayalis and Kerala.
(Visited 4,751 times, 1 visits today)