Attukal Pongala, one of the earliest Pongala festivals of Kerala, Â is the most important festival of Attukal Bhagavathy Temple. It takes place for 10 days in Attukal Temple in Thiruvananthapuram, Kerala. During the festival, a rice dish is prepared in earthen pots and offered to Goddess Attukal Bhagavathy of the temple. The celebration starts with lighting up the hearth on which the Pongala is prepared. This ritual is known by the name Adupuvettu. Attukal Bhagvathi Temple is also known as the Sabarimala of the women!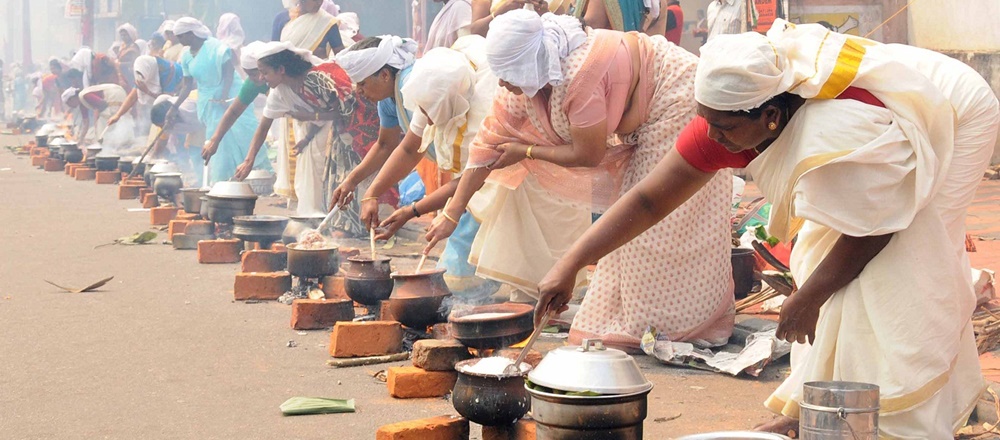 Legend of Attukal Pongala: The legend dates back to Tamil literature Chilappathikaram – the Kovilan and Kannaki story. After setting Madurai on fire out of anger, Kannaki reached the banks of the Killiyar (Killi River) tired and mourning. A local old man helped to cross the river and the women of the land made her food before she vanished and became presiding goddess at Attukal!
Year after year, thousands of women across the globe come to the temple offer Pongala.
Popularity: This festival is recorded to be the largest gathering of women in Asia according to the Guinness Book of World Records.  Around 2.5 million women gather to practice the Pongala rituals together.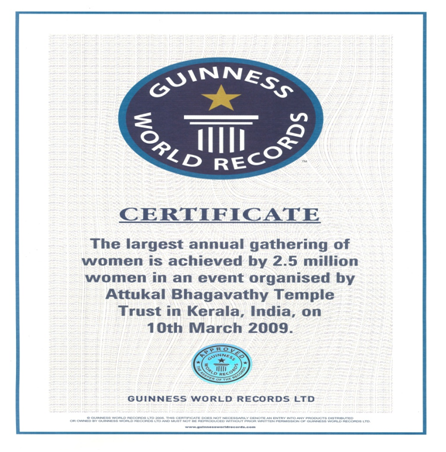 Next event Date: 9th March 2020. The next Attukal Pongala will start around 10.20 AM and continue till 2.10 PM approximately on 9th March 2020.
If you are planning to visit the temple during the festival, here are the details are given below:
Location: Attukal, Thiruvananthapuram, Kerala, India.
Click here to view the Pooja Details.
How to reach: The Attukal Temple is located around 2 km away from the Thiruvananthapuram Central Bus Station. You can reach by taking private or KSRTC buses going to Kovalam from East Fort via Manacaud.
(Visited 982 times, 1 visits today)