A secluded weekend getaway, romantic sunset, party hard mood, or the adventurous nerve; there is a beach for every mood in Kerala. With the Arabian sea flaunting her beauty on the long coastline lined with beautiful palm trees, Kerala beaches are one of its kind. At first, we can take a look at the list of most popular Kerala beaches before getting to know where you can be in shorts or bikini.
The Queen of Arabian Sea- Cochin
Cherai beach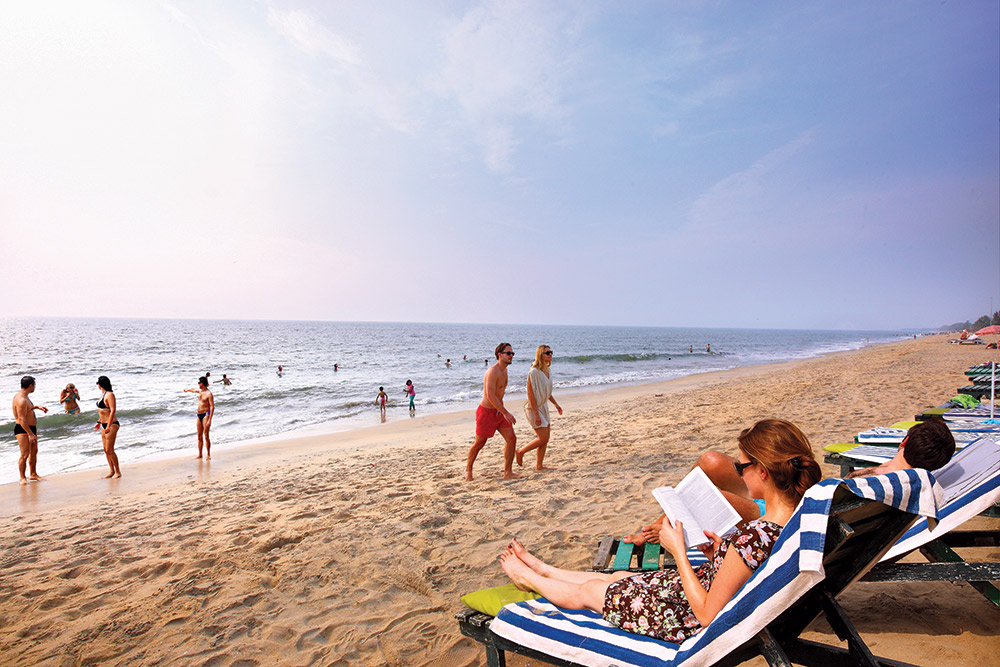 Among the cleaner and less busy beaches are Cherai, only 25 km from Kochi. Ideal for swimming, it is stonewalled to prevent high currents from entering the road.
Fort Kochi beach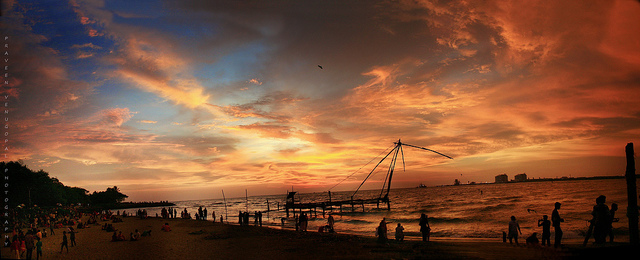 With a long walkway, Fort Kochi beach is adorned with Chinese fishnets. And because of the stalls and eateries by the beach, it is ideal for an evening getaway.
Kuzhupilly and Puthuvype are among the lesser-known beaches in Kochi.
The Capital City- Thiruvananthapuram
Varkala beach
Lying between two majestic cliffs, it's one of the most photographed beaches for its dramatic rocky coastline. Barely 3 km away from Varkala station, it is called the Mini Goa among the tourists and famous among Hindus as Papanasa beach while the less crowded Black beach is to the North.
Kovalam beach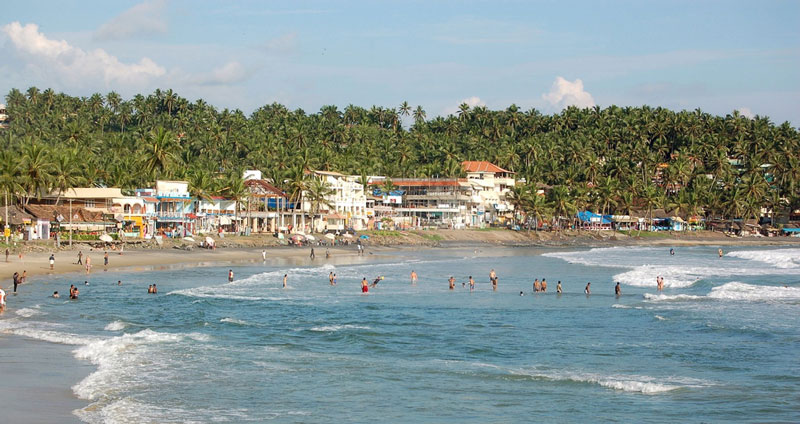 Undoubtedly the most popular beach in Kerala, this town has three beaches, separated by rocks namely Light House beach, Hawah Beach and Crescent Beach and Hawah beach is called so because of the topless sunbathing permitted there. Heaven to masses of hippies, it has a more laid-back attitude. Hired taxis and rented bikes are the common choices of transport. And because of the coconut palm-lined highways, the drive is pleasant. The major activities here are Surfing, wooden boat ride on catamarans and Motor Boat Ride.
Poovar beach
Around 12 km south of Kovalam is Poovar beach. Isolated but spectacular, it was once a port, making it yet another amazing beach experience in Trivandrum.
The land of Looms and Lores- Kannur
Muzhuppilangad beach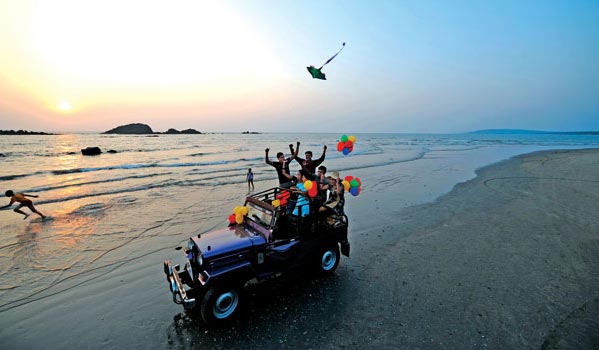 Being the only drive-in beach in Kerala, and the largest in Asia, for people of Kannur, this beach is a prized possession. It provides for a full 4km drive on its sands. Bordered by black rocks, which also protect it from the stronger currents of the ocean, the shallow waters make it a swimmer's paradise. Adventure sports like paragliding, parasailing as well as microlite flights are possible here.
Dharmadam Beach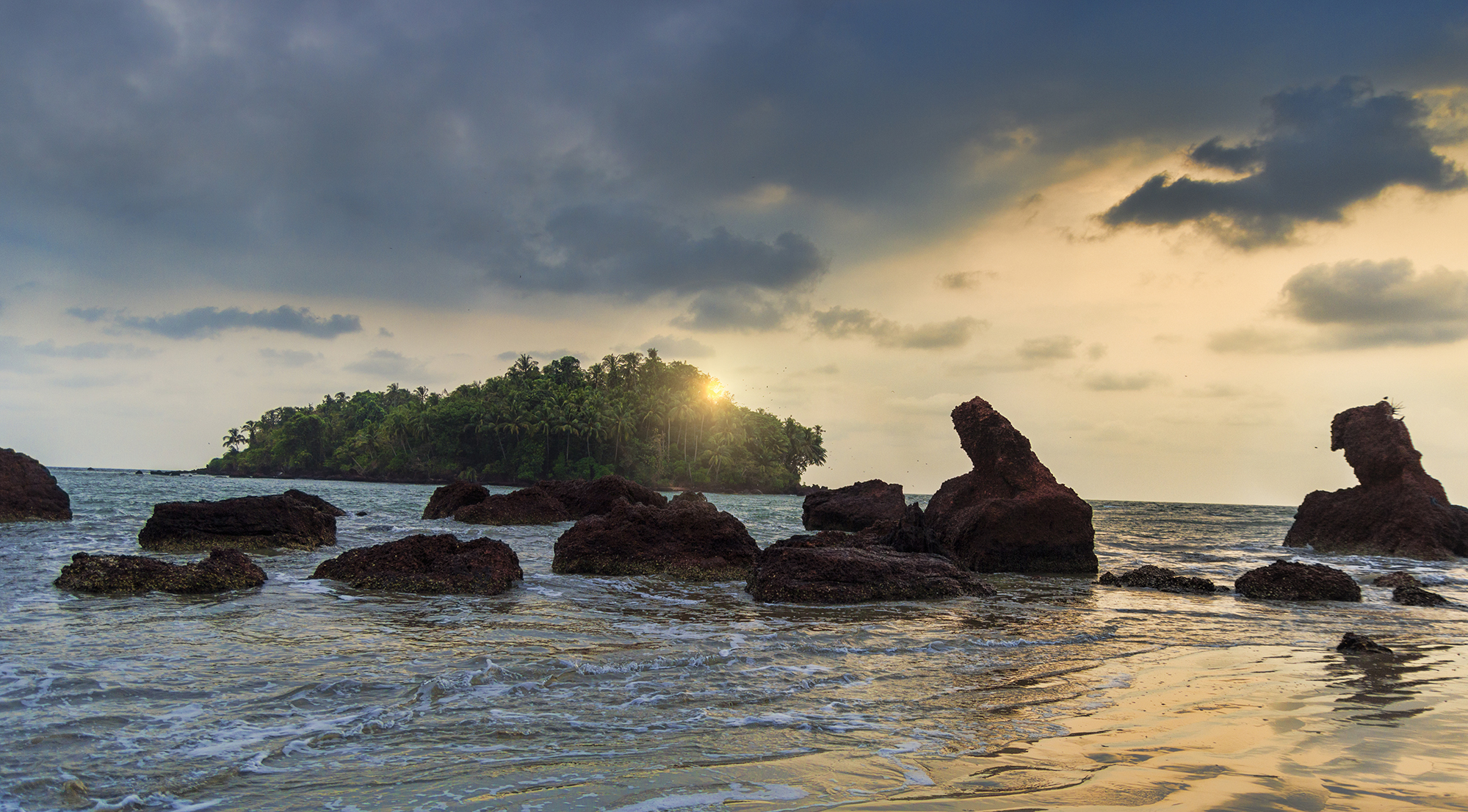 Dharmadam Island is just about 100 meters from the mainland. Since it is covered with thick green bushes, it creates a picturesque scene. It is located between Kannur and Thalasseri. During low tide, with prior permission, visitors can walk through the knee-deep water which will be quite an experience than the alternative of taking a boat to get there.
Payyambalam Beach
A beautiful and serene beach, Payyambalam is one where commercialization has yet not set foot on. If a quiet evening in long coastline with golden sands is what you are searching for, then Payyambalam beach is your place.
Venice of the East- Alappuzha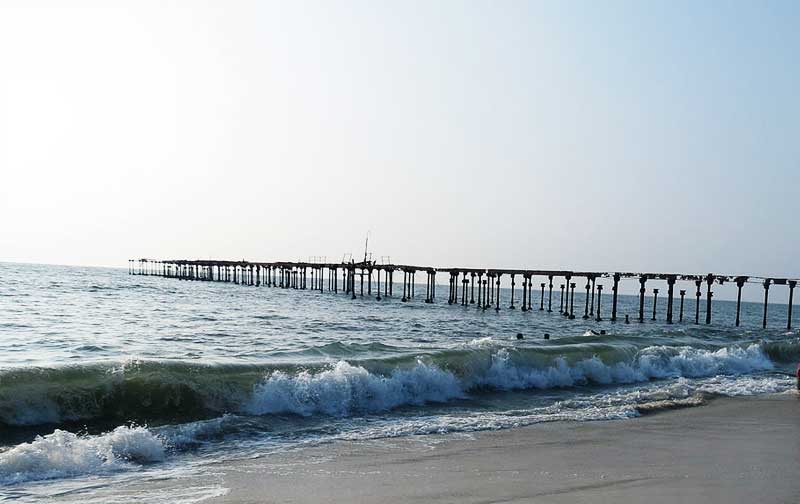 Alleppey (Alappuzha) beach
One among the most celebrated beaches in Kerala, Alleppey beach has much to boast about. The houseboat travel available here is one of the best-rated experiences by tourists around the world. The 137-year-old pier which extends out into the sea is another major attraction here.
Marari Beach
Another under the list of less explored beaches is the picturesque Marari beach. Well maintained with no hawkers and not popular among local tourists, it is also known as "Secret Beach. Don't miss out on this one if you want a quiet do-nothing kind of holiday.
The Northern Beauty- Kasargod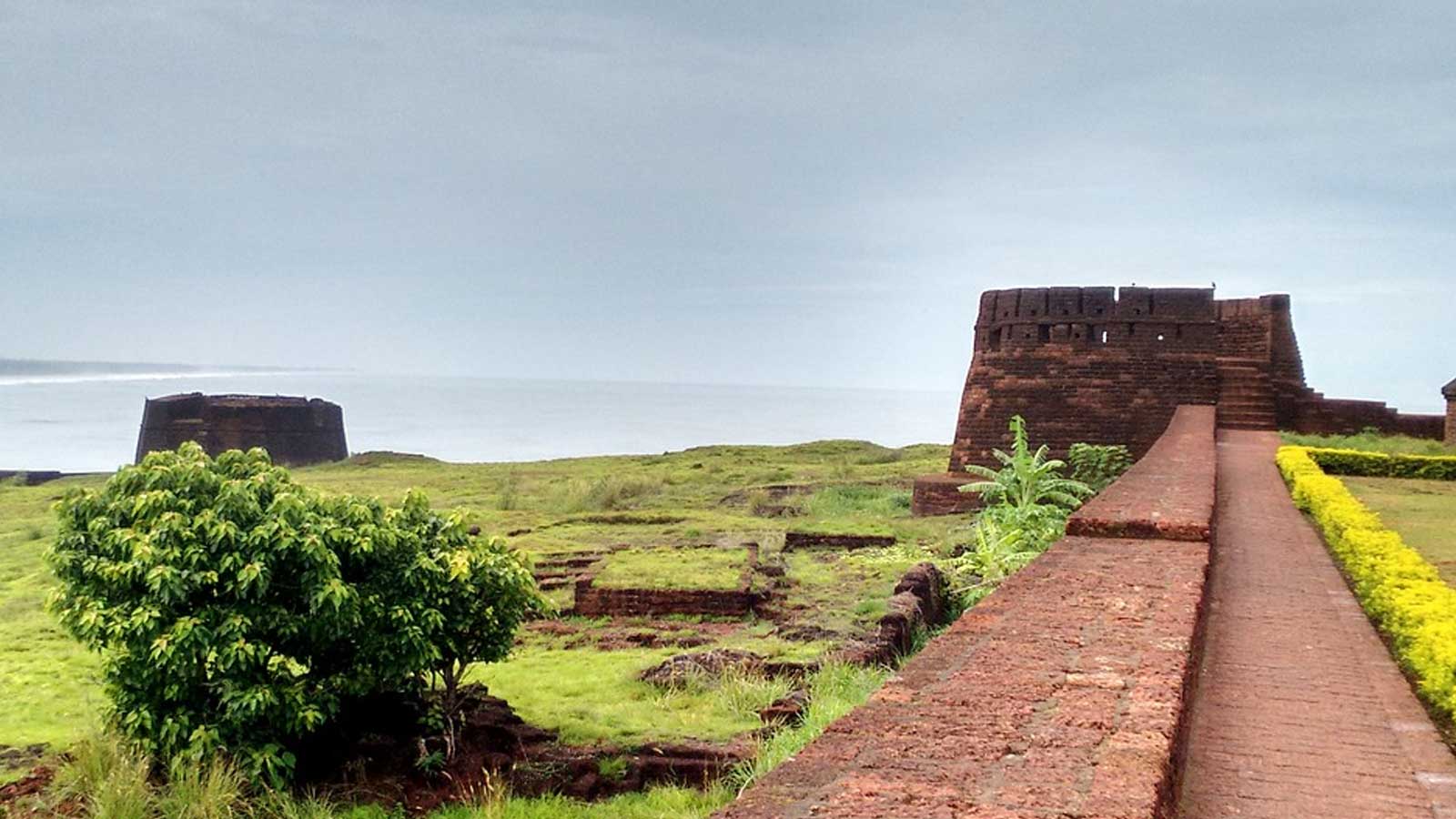 Bekal Beach
With a lovely view of the Bekal Fort, Bekal beach is a not-so-safe-for-swimming beach and is near the Karnataka border. With white sands and a beautiful walkway, the beach illuminates during the evening hours. Since it is long and clean, it is sure to strum the romantic chord in you.
From the above-given list, I can recommend Kovalam and Varkala beaches can be a good choice if you prefer to be in a bikini for a suntan. Other beaches are mostly be occupied by Indian families and you might not feel comfortable in two-piece cloths. But always keep in mind that you will get stares from all around while you suntan!
You can find various Kerala Tour Packages with Beach Experiences on Experience Kerala!
(Visited 2,495 times, 1 visits today)