If you are planning to visit Kerala in the near future and love to have different kinds of gastronomic delights, then along with enjoying the best cuisines that are widely available in Kerala, you can also opt for cooking classes there, as they would give you a glimpse of what authentic Kerala food really is. These cooking classes would present you with the most authentic way of preparing food.
The list of best cooking classes in Kerala is as follows:
1. Maria's South Indian Cooking Class in Kochi, Kerala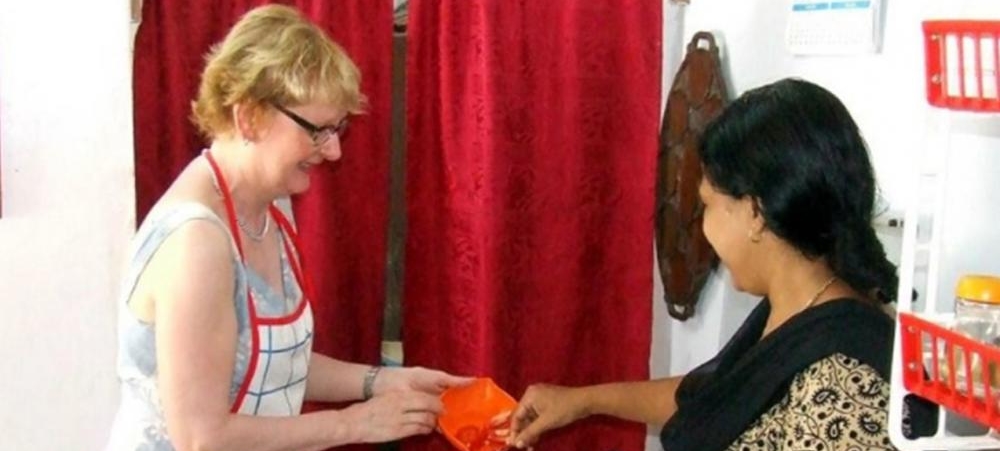 If you want to know everything about South Indian food along with the basics of Indian spices then you should definitely join Maria's South Indian cooking classes the next time you plan to visit the beautiful city of Kochi. Along with a variety of dishes that you want to learn, the class would also provide you with an insight into Indian cuisine. Along with cooking tips, you would also get to know the health benefits that those foods have, which is, of course, an added bonus.
Maria also provides handwritten recipes after the classes are over so that you can cook your favourite dish back at home as well. And after the classes, you would also get to enjoy the most delicious Indian food cooked by her. You would be filled with ideas and new insight towards cooking after you have attended her class. The concept is so user-friendly and unique that even children who are interested in cooking would find this class useful. And to top it all, the family is very welcoming and you would feel like home when you come to learn cooking here. The ingredients that she uses in her cooking is fresh from the market and she would go out to buy that once you confirm your booking and preference of food with her, so pre-booking is a necessity here.
Duration: 2 hours to a full day, you would be able to get cooking classes as per your choice.
Cost: Â Available on request.
2. Neema's Kitchen in Kochi, Kerala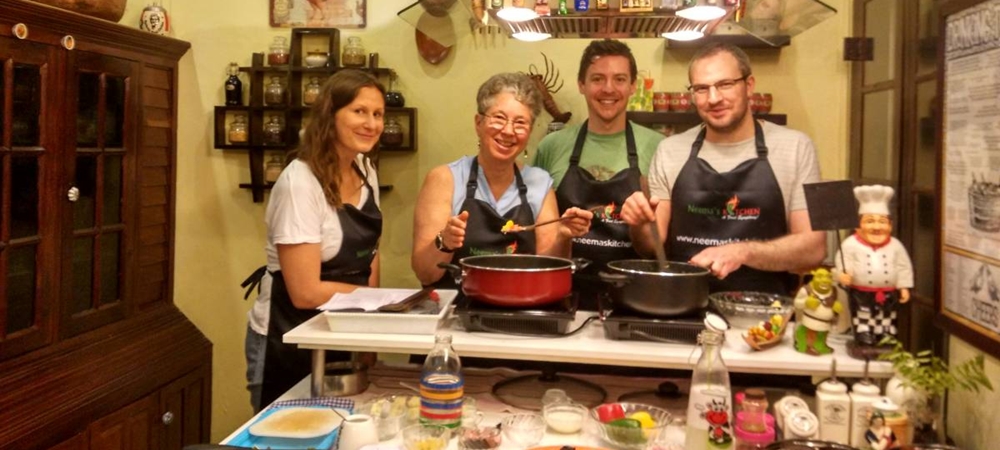 Image Source
People coming at Neema's Kitchen come out with a wonderful experience. She has some great concepts and techniques related to Indian cuisine. What makes her classes more special is that she starts from the very basics. From getting you familiar with some Indian spices, she would also let you know how you can use them in your food and in what quantity. Rather than focusing on one dish, she believes in focusing on the techniques and art of making Indian cuisines which makes her stand out from others.
Her unique concept has helped her to develop a greater team concept where she organizes an event for the corporate people to bond them as a team through different cooking activities. Her concepts have brought her many rewards and recognition. You would also find her book that would help you to cook the best Indian cuisines at your home.
Along with the perfect cookery classes, you can also enjoy home-stay at her place but do not forget to do a pre-booking and share your preferences with her.
Duration: 3-hour session or a full day
Prices: Available on request
Plan your trip to Kerala with some amazing activities including cookery classes.
3. Nimi's Lip Smacking Classes in Munnar, Kerala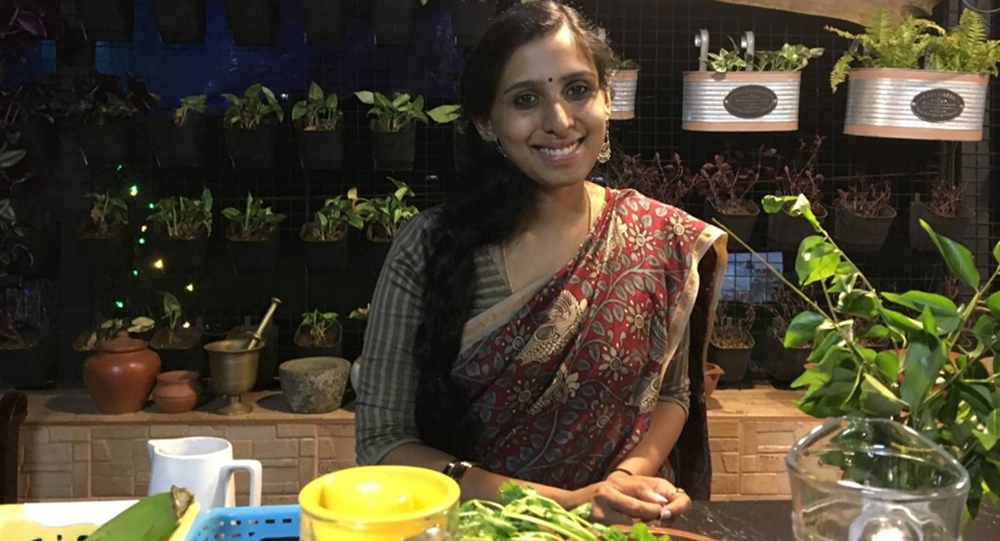 Image Source
Being the author of an award-winning cookbook, Nimi's cookery classes are truly lip-smacking. Experiencing the beauty of Indian cuisine in God's own country, Kerala would give you an experience of a lifetime. Her culinary ventures are something that you should look forward to and her cooking with the basics technique would help you to know the Indian culinary world in a much better way even if you do not know how to cook. She has gained years of expertise on desserts. So do not forget to ask her for some of the best dessert recipes she has. She has limited seats for each session, so do not forget to pre-book your seats as early as possible.
Duration: 3 hours.
Prices: Rs. 3000/ 42 USD per person.
Read More About Nimmi's Lip Smacking Classes
4. Philipkutty's Farm in Kottayam, Kerala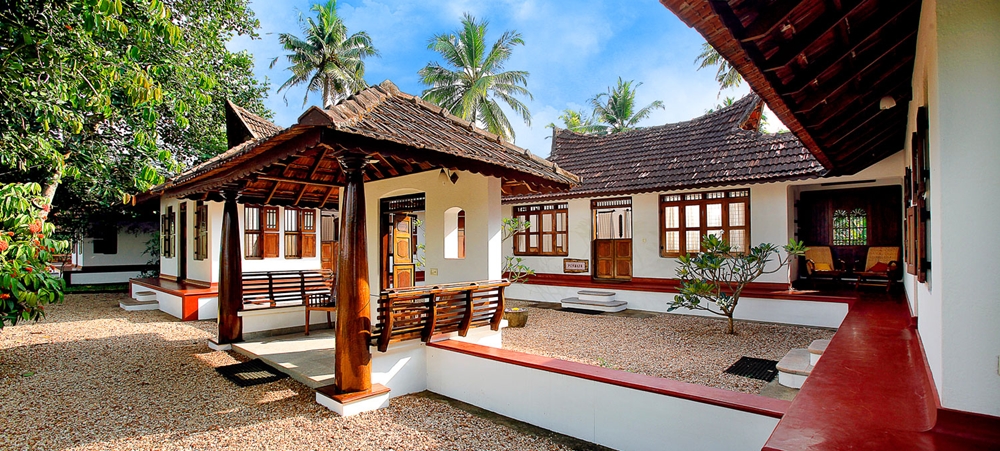 Image Source
How would you feel staying on a farm with a beautiful lake on the front? This is basically a homestay concept with traditional food and a very cosy environment. With private villas at the waterfront, your privacy would not be compromised. With farm fresh vegetables, you would be able to experience the taste of Kerala as never before.
Mrs Anu who is the owner of this place is a very welcoming lady and would provide you with everything that you want. Her culinary skills would amaze you when you taste the food that is made here. You would also be able to learn many things about Keralan food and the correct procedure to make them while you stay here.
The cooking classes are held as per the convenience of the guests. If you are completely new to the world of cooking, there is still no problem as the classes proceed at a moderate pace. Starting from the Keralan fish curry to the delicious duck roast and the famous fish molee, you would be able to learn everything here. The classes are taken by Mrs Anu's mother-in-law who is indeed a great cook.
Duration: Depends on your stay at the place.
Cost: Available only on request.
5. Haritha Farm's Pimenta Spice Garden Bungalows in Kochi, Kerala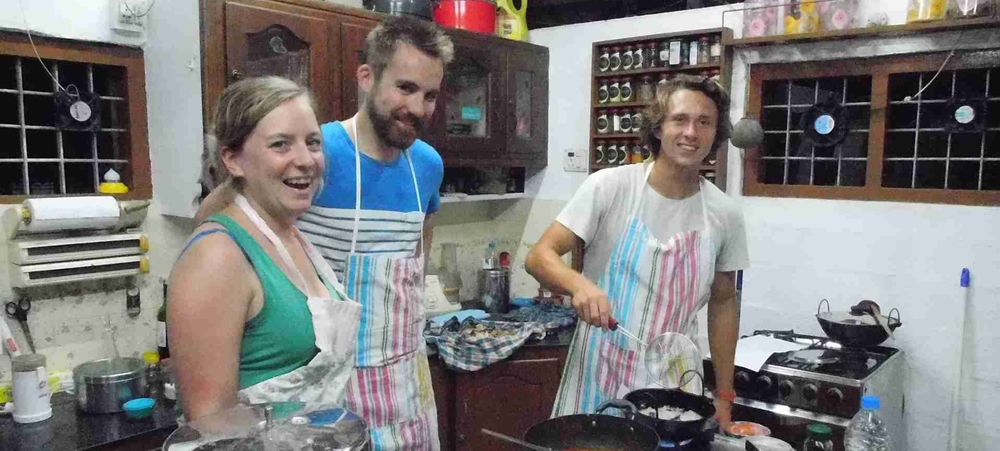 Image Source
If you wish to understand the Keralan cuisine in the most efficient way, then you should definitely visit this property near Kochi called Haritha Farm's Pimenta Spice Garden Bungalows. This is also a homestay that would take you to the new world of Keralan food and delicacies. Located at a very scenic location near Kochi, Haritha Farm's provide everything that you want to make your stay pleasant in Kerala. This huge property is spread over an area of 6.5 acres and grows different kinds of spices and coffee. So whatever food you would eat here is guaranteed to be fresh and hygienic. The cooking classes that you would see here is a mix of authentic and traditional Keralan cuisine along with a touch of modernity to it. Even if you choose for a short stay, you would be able to learn a lot about Keralan Cuisine.
The cooking techniques used here are very user-friendly and each guest is taught cooking with utter care. It does not matter whether you are an expert cook who just wants to learn about Keralan food or if you do not know cooking at all, the teachers here would take care of everything and would teach you all the techniques and basics of Keralan food in the best way possible. You would be able to choose the package of your stay and the days you wish to learn cooking from a list of options available. They also arrange different kinds of adventurous activities like biking, backwater boat ridings etc which is also an added advantage.
Duration: Depends on your package.
Cost: Available on request.
Along with cooking classes, you might want to look at other activities you can enjoy in Kerala.
6. Nimmy Paul's Cookery Classes in Kochi, Kerala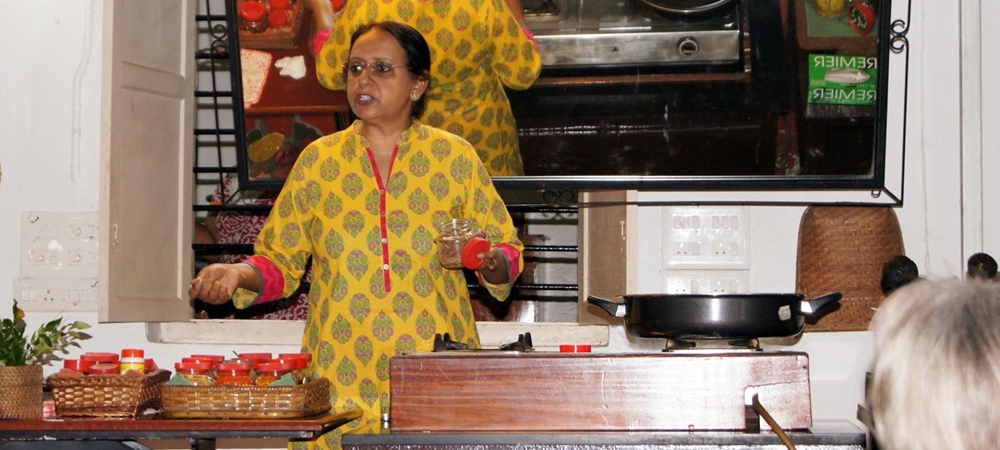 Image Source
The cookery classes of Nimmy Paul are one of the best and is an award-winning one. Whether you want to taste homemade delicious Keralan food or you wish to learn the traditional art of cooking those extraordinary foods, Nimmy would help you with everything. If you are a foodie who wishes to have a great culinary experience throughout your stay in Kerala, then you can also choose to live at her place and experience the mouth-watering delicacies there. You would also be able to learn to make different kinds of homemade food at her cooking classes. These cooking classes are ideal for people who have some prior experience in cooking. Complete freshers would find it difficult to cope with the speed and techniques.
One of the best things about this cookery class is its cleanliness. The hygiene is maintained properly in the kitchen which makes it a more pleasurable experience for the visitors. However, when it comes to prices, the activities are on the expensive side and this place is not at all for the beginners. If you wish to join the classes, you would need to make prior bookings through email and there are no fixed timings for the class.
Duration: 3 hours to 5 hours.
Cost: Approximately INR 2000/ 20 USD for cooking demonstration and meal, whereas, for a full day program, the cost is about INR 6700 / 100 USD approximately.
Read More about Nimmy Paul's Cooking Class.
7. Rose Gardens Homestay in Munnar, Kerala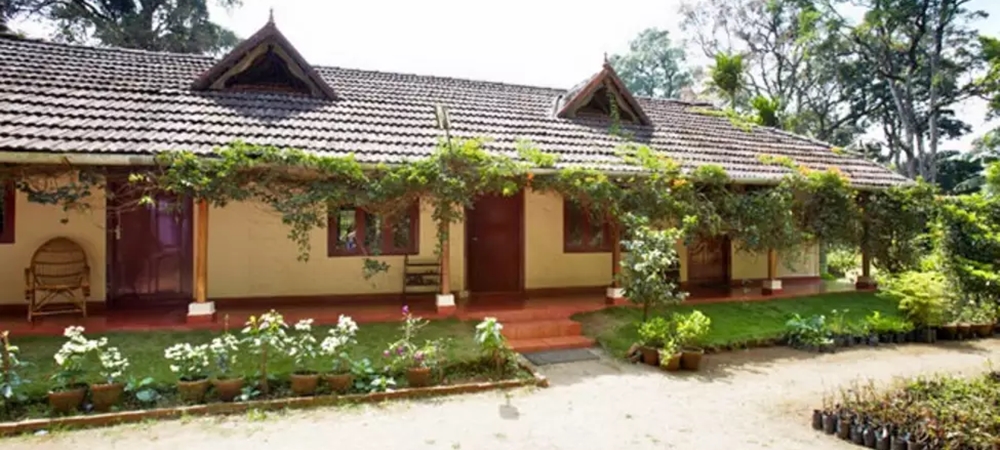 Do you want to experience a beautiful homestay along with some great surroundings, amazing views, and delicious food? Then this is the perfect stay for you in Kerala. You would get some amazing features like free Wi-Fi, free parking, and airport transportation along with a free healthy and delicious breakfast. The home-cooked food that would be provided here is delicious. You would also get to learn the art of cooking those amazing delicacies during your stay here. You can book your cooking classes along with homestay package and trust us, you would gain some beautiful and wonderful experiences.
Duration: from 3 hours to a full day.
Price: Available on request.
Have a look at some of the best homestays in Kerala which offer amazing culinary experiences.
8. Bar-b-que in Thekkady, Kerala
The friendly and amazing cooking classes here would provide you with some of the finest and classical Indian cuisines. Indulge in a world of rich spices, amazing techniques and beautiful ingredients in the bar-b-que cooking classes. The hand's on cooking would let you know many things about several Indian dishes. At the end of the classes, you would get to taste the amazing food prepared here. The friendly instructor would walk you through an amazing culinary journey. You would get to learn many dishes here. Also, you can also take the recipes home and enjoy rich Indian dishes by cooking it yourself. You would spend an amazing time cooking here.
Duration: 4 hours per class
Price: Available on request.
We found a beautiful blog written by Rachael from North Carolina about her experience of a cooking class in Kerala.
Why not plan a holiday in Kerala to enjoy great cooking experiences?
(Visited 2,563 times, 1 visits today)