Our present-day life is brimming with anxiety, stress and work pressure. The ongoing rat race in professional life frequently leaves individuals with barely any or no time for themselves, family or friends. Subsequently, individuals are searching for approaches to restore themselves and also invest quality time with their own self. Ayurveda is the perfect solution to various disorders and diseases. Ayurveda has been practised in India for more than a thousand years. The primary thing Ayurveda aims to do is create a balance between body and soul.
Kerala – The prime destination for Ayurveda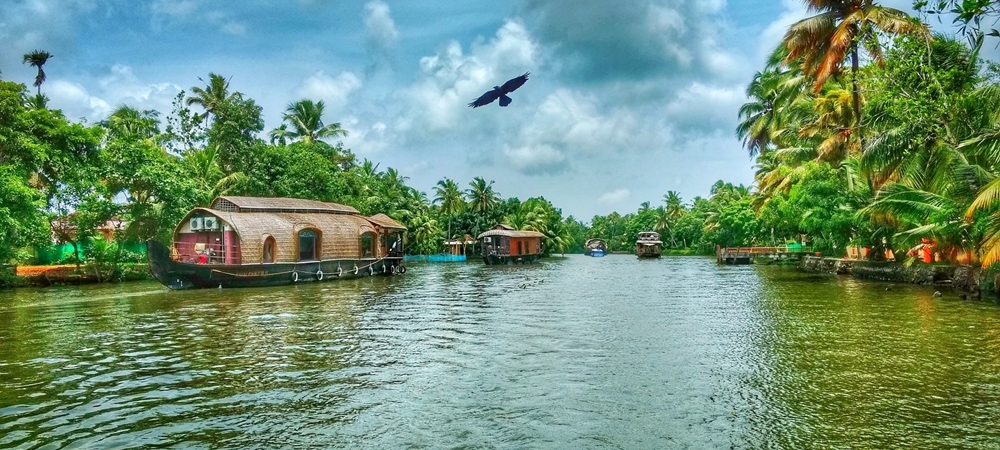 PC:Thrillophila
Kerala, the Southern state of India, is famous all around the world for Ayurveda. The well-established practice of medication, utilizing medicated oils, natural herbs spices, and other natural ingredients for treatments makes Ayurvedic treatments safer than any other type of treatments with zero or no side-effects.
Ayurveda has restorative and healing powers. Individuals from throughout the world travel to this magnificent land to unwind and rejuvenate themselves. Pristine beaches and azure water give joy and pleasure to our brains and calms our nerves. The atmosphere of Kerala is mainly humid. Humidity in the air is the best conditions for Ayurvedic Medications to show results.
Numerous Ayurveda Resorts/ health care centres/ Hospitals have been in Kerala or years. However, only some of them have been authorized by the Government of Kerala. Select any of the authorized resorts/ health care centres and experience the benefits of real Ayurveda medications and treatments. Probably the most prominent and viable ayurvedic treatments are Shirodhara, Abhyangam, Njavarakizhi, Pizhichil, Nasyam, Lepanam, Ela Kizhi, Pichu, Udhawardhanam, and so on.
Kerala is a place that is known for extraordinary magnificence, appeal, and awe and is notable as one of the stunning destinations in India. It is famous all over the world and its beauty is hard to describe in words.
Invigorating hill stations and their overall cool wind, irresistible ocean shores bound by coconut trees. Travellers from throughout the world visit with their families and dear ones to enjoy the sparkle of the spot.
Aside from being near to nature, travellers love to visit this spot due to Kerala Ayurveda Treatments. Being the most stunning component of Kerala, Ayurveda is an age-old Vedic treatment. Kerala Ayurveda medications have fascinated people from each part of the world.
Get to know why Kerala is popular for Ayurveda
Ayurveda – What does it do?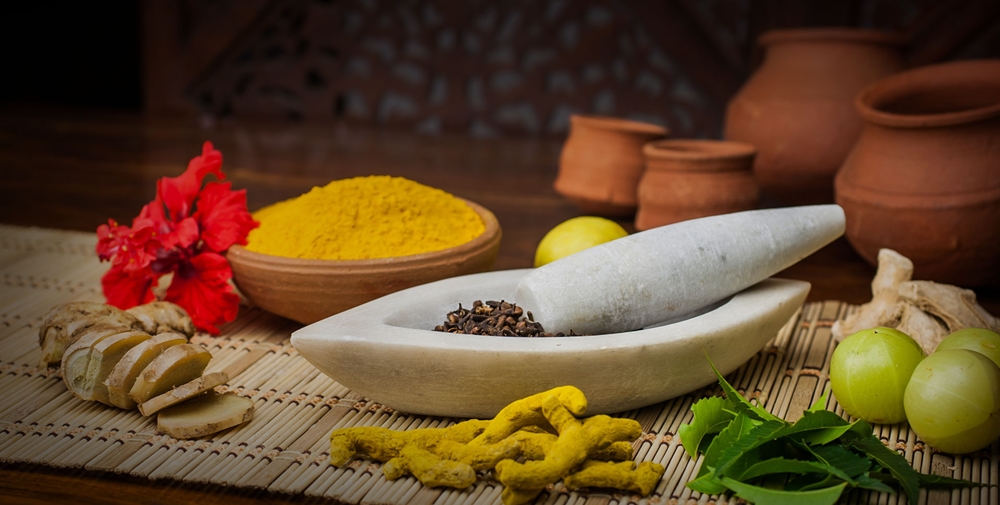 Image Source
Ayurveda is restorative and therapeutic in nature. Therefore, it is useful in the treatment of numerous diseases and disorders. Take, for example, the Njavarakizhi treatment. In this, the masseur rubs the body with a medicated rice bag to cause it to sweat discharging all of the toxins and relieving skin infections. Additionally, it helps in the easing of joint aches and sports wounds. Abhyangam is a standout amongst the most prevalent treatment of Ayurveda. It is a four-hand rub, where they use medicated oils to loosen up the body. This helps in keeping the body fit, balanced and centred. Almost all Ayurvedic medications involve a steam bath because it opens up the skin pores and the oils reach deeper into the body. Yoga and Meditation sessions are a basic part of an Ayurveda treatment as they massively improve the results of ayurvedic medications.
Ayurveda is a natural method for curing diseases. It is practised by extraordinary saint and ancestors who unequivocally trust the nature and believe that it has all answers for the difficulty.
Why monsoon is considered as the best time for Ayurveda treatments?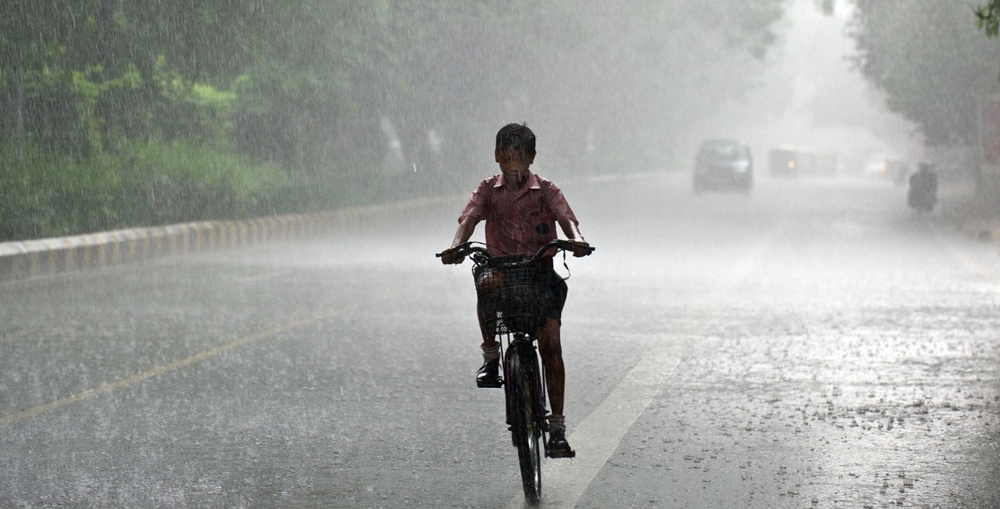 Image Source
The Monsoon season during the Malayalam month of Karkidakam (generally July-August), is the best time to enjoy rejuvenating treatments by the oldest therapy on the planet – Ayurveda, that has its underlying foundations in this soil.
Specialists of Ayurveda trust that monsoon is the perfect time for restoring through Ayurveda treatment. There are numerous Ayurveda treatments in Kerala, each one matching the requirements of the patients.
In spite of the fact that ayurvedic treatment can be done at any time of the year, the monsoon season is viewed as the best. However, when we are especially appreciating the monsoon and rains, battling with numerous sicknesses during this period are additionally inescapable. Among all other treatment techniques, ayurvedic treatment is the best choice for avoiding and treating any sort of disease that comes during the monsoon. This season is ideal for rejuvenation and treatment of different illnesses. As India is popular as the destination for ayurvedic treatment, individuals from throughout the world come and remain here in the rainy season for treatment.
Here are a few reasons why the rainy season is the best time for the Ayurvedic treatment: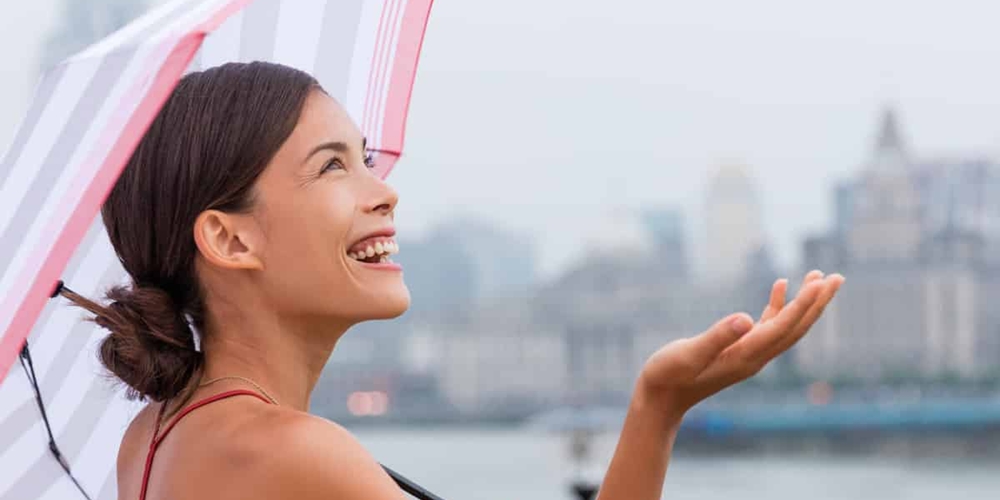 Image Source
The delightful climatic conditions in the rainy season make the body softer. The pores open up in this season, making it simple to soak up the natural powders and oils utilized for the treatments. The cooler and peaceful climate makes the best possible atmosphere for reviving your body through Ayurveda treatments.
Our body is sensitive during the rainy season. It is suggested that it needs to be revived with the help of Ayurvedic massages as it reinforces the mind and the body. Ayurvedic treatments in monsoon rejuvenate your body that has been gravely affected due to the harsh summer sun. This body sensitivity is the most imporat reason that the monsoon time is considered as the best time for Ayurveda treatments in Kerala.
The tranquil condition during the rainy season makes your body and mind increasingly open to the advantages of Ayurveda medicines. The medications help to boost immunity to various ailments. The massage obviously enhances the blood flow and furthermore eases stress. It soothes any stiffness and soreness in the muscles.
Tissue development and softening:
Ayurveda trusts that monsoon helps in relaxing and building up the body tissues known as Dhatus. Seven unique kinds of Dhatus are there in our body. During the rainy season, the Ayurveda treatments like Swedhana (steam bathing) and Snehana (oil application) can naturally eradicate toxins and consequently the bad energies from our body.
At the start of the monsoon, the soil quenches its thirst and there is a decrease in pollution level. The body turns out to be totally calm during this time, reacts well to the medicines and treatments. Your skin will get the most of the herbs when the air is dirt-free.
Diseases occurring during Monsoon:
Monsoon season is the time when your body is helpless against the terrible of medical issues like diarrhoea, indigestion, gastric disturbances, skin ailments, asthma, sinusitis, and Arthritis. Monsoon Ayurveda treatment boosts the vitality of your body and helps to prevent these sicknesses. This is also a very critical reason why monsoon is selected as the best time for Ayurveda treatments,
It's rejuvenating to your body and mind:
Ayurveda treatment in the rainy season primarily helps in controlling stress. It increases life span, preserving youthfulness, and aims to rejuvenate your mind and body. It improves resistance towards diseases and also enhances the functioning of our body parts. These treatments are also known to make the skin healthy as well and help develop Dhatus or tissues in our body.
All these reasons make Monsoon time is the best time for Ayurveda treatments in Kerala.
Results of Ayurvedic treatments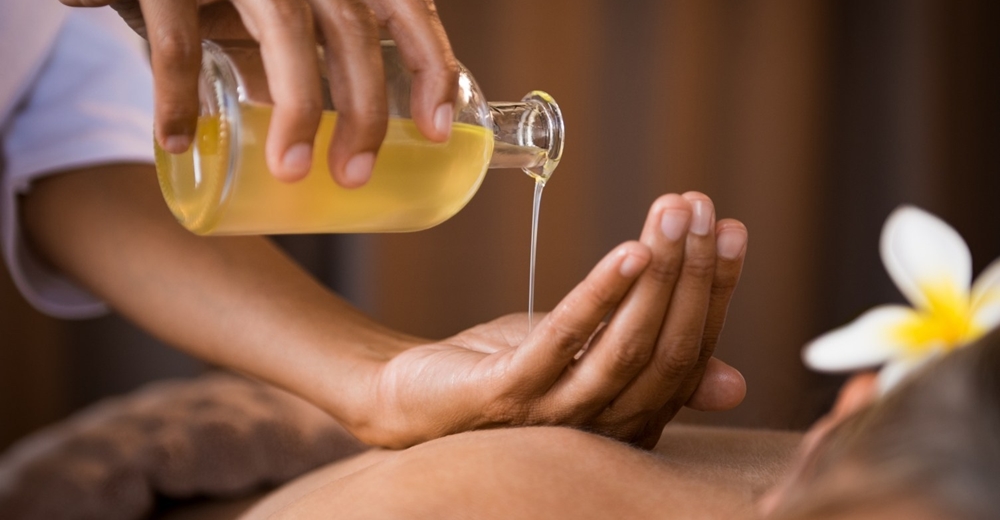 Image Source
Your Body is fully revitalized

Detoxified

Nourishment of skin

You Look Younger

Stress-free

Better sleep

Strengthens body function

Immunity boosted

Mental relaxation
These treatments help to alleviate your body from all sort of physical and mental stress. The treatment likewise helps in loosening up muscle strain and helps to relieve pain.
Monsoon Ayurveda rejuvenation treatments likewise combat sleeping disorders, weakness, headaches, and improves general mental health.
The treatments are most appropriate for diabetic patients, asthma patients and for those with skin issue and furthermore for detoxifying your body.
Beauty benefits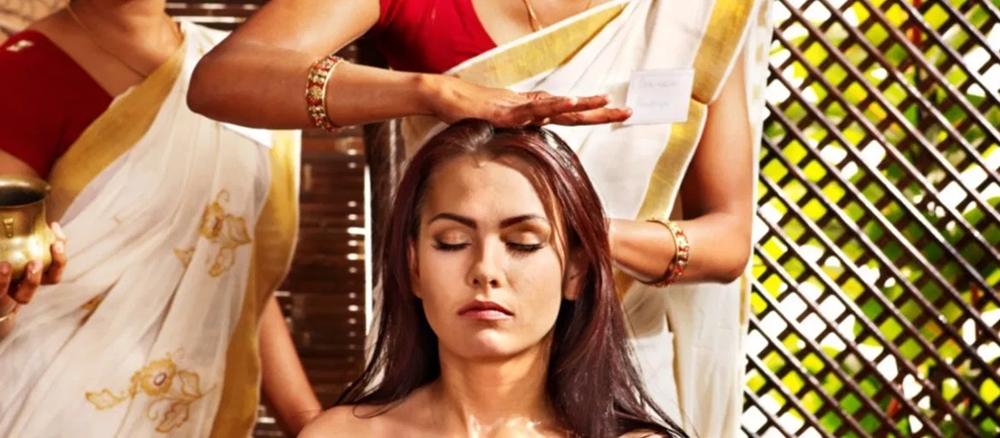 Image Source
This holistic treatment additionally provides medications and tips for your beauty-related issues. It offers your skin natural treatment, saving it from the harsh chemicals used at most beauty parlours. They only use herbal products. Beauty, for Ayurveda, isn't simply skin deep and the bad skin might be a result of a bad way of life and dangerous food habits than of harsh summer sun. In this way, Ayurveda prescribes for a solid vegetarian diet that clears up your skin quickly. Your skin will shine after an Ayurvedic massage in Kerala.
A few of the common medicines of Ayurveda incorporate Njavarakkizhi and Abhyangam. Abhyangam is a massage utilizing medicated oil that aids in improving blood flow and for lessening stress. Njavarakkizhi is a body cleaning treatment that will look after your skin. Dhara is another treatment wherein medicated oil is massaged on the forehead to calm stress and to improve memory and sleep. So come to Kerala this monsoon and enjoy the ecstasy of nature.
Ayurveda has changed the life of many people around the World. It is the least invasive treatments and can do wonders when it comes to making a difference to your lifestyle. Quit thinking and take out some time for yourself and indulge in the wonderful therapies and treatments of Ayurveda to take on the difficulties of life in an immensely improved manner. Give Ayurveda a chance to do wonders on you.
(Visited 794 times, 1 visits today)