The enchanting backwaters in the tropical land of Kerala are one of its most significant attractions. They are a massive contribution to Kerala's distinctive geography. The state takes great pride in them. And it's a known fact that Kerala guarantees an unforgettable backwater experience to travelers, both international and domestic. After being mesmerized by misty hill stations and exotic wildlife, travelers halt at the backwaters to give their holiday an idyllic climax. Since the backwaters of Kerala are calm and tranquil, they promise exciting opportunities for leisure activities like houseboat cruises, canoe rides and fishing.
In Kerala, the backwaters are a chain of lagoons and lakes lying parallel to the Arabian Sea. They almost extend half the length of the state. The two major backwaters in Kerala are the Vembanad Lake and the Ashtamudi Lake. In order to enjoy a rich experience of the backwaters, travelers choose either the houseboat cruise or the canoe tour.
Houseboat Cruise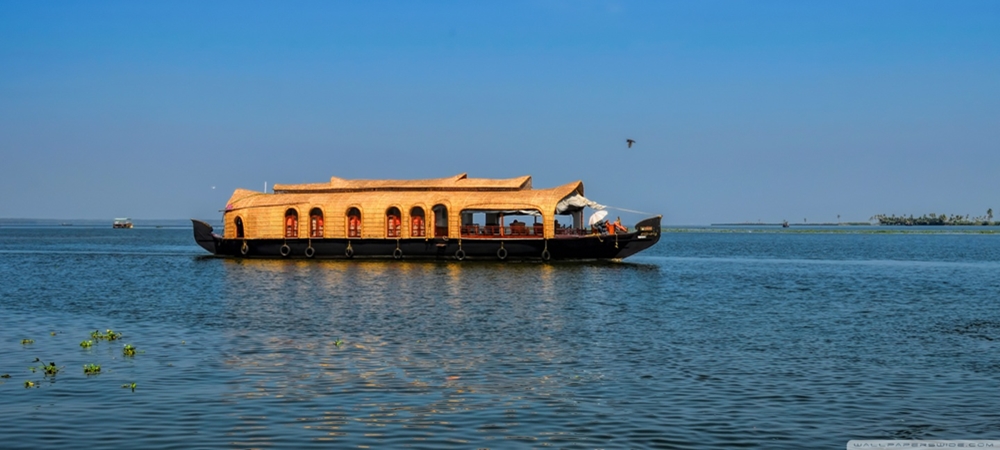 A houseboat is a 120-ft long boat structure. It is constructed and modified to look like a house from the inside. It has well-appointed rooms, a kitchen and en-suite bathrooms. Since travelers from all over the world try the houseboat cruise offered in Kerala, the interiors of the houseboat are designed keeping international standards in mind. The houseboat staff serves authentic food. Since the boat cruises at a gentle pace, you have plenty of time to relax and feast your eyes on the quaint village scenes across the lake. Some of the pleasant scenes include tropical coconut palms, paddy fields, traditional huts and cottages, beautiful canoes and villagers going about doing their daily chores. Kerala backwaters offer a 4-hour day cruise and an overnight stay option.
Canoe Cruise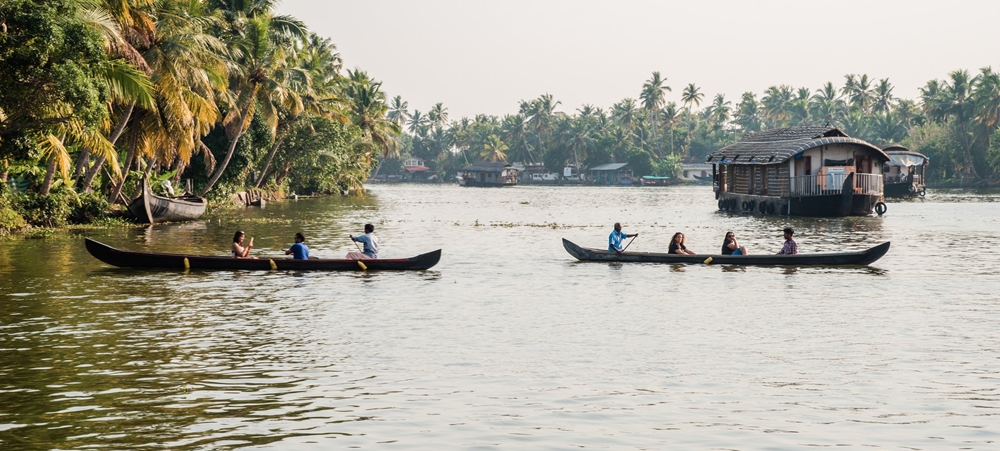 Travelers can hire a traditional Kerala boat (Canoe) that allows them to traverse through the smallest of the backwaters' canals. A canoe is a small open top boat with pointy ends. A single-bladed paddle is used to row a canoe. A typical canoe tour can take you to the innermost parts of the backwaters. And it is those parts that showcase the real essence of these serene water bodies. Hence, a canoe tour gives you an opportunity for a thrilling encounter with the backwaters. If you're more of an explorer, the canoe tour would suit you better. Since they are very small in size, the canoes can only accommodate two or four people at once.
An adventure traveler would pick the canoe tour over the houseboat cruise any day. Here are a few reasons why:
The soul and spirit of the backwaters lie in its innermost parts. Usually, narrow canals lead to these sections of the backwaters. And there is no way a houseboat or any big boat can reach these areas. So if someone really wants explore the backwaters, he or she has to take a ride on a canoe. A canoe tour allows you to know the backwaters in and out.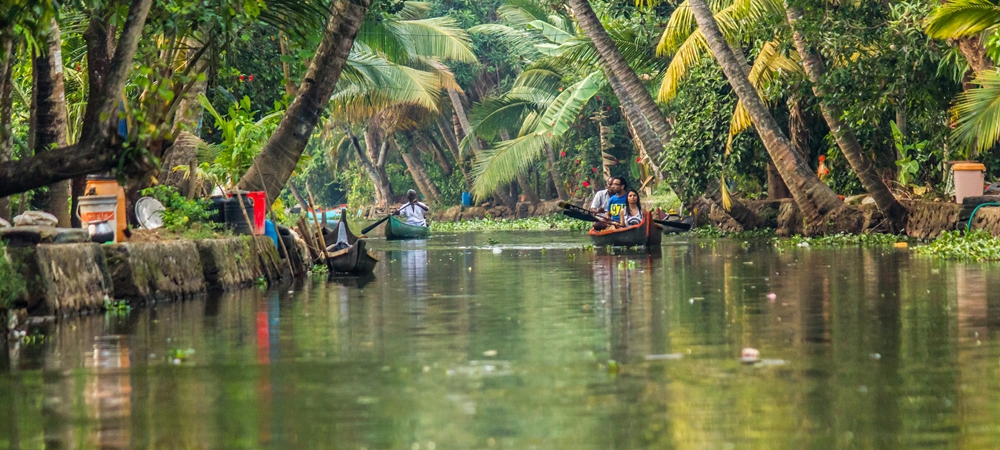 There are beautiful villages tucked away on the shores of Kerala backwaters. When you're on a houseboat, you only get a small glimpse of these villages from a distance. But a canoe tour will take you right into the villages. You get to personally experience village life and meet humble villagers who become your friends in no time. Their simple lifestyle and the genuine joy on their faces will touch your heart. That's something most travelers look for in their trip.
Many times, different animals visit the shores of the backwaters to take a sip of water. You would never get to watch this scene from a houseboat. A canoe ride, however, gets you to enjoy this refreshing sight from a close distance. And you never know what animal you would get to see. This may sound like a small thing but it you would be surprised to realise how such little things can make your travel experience truly memorable.
A canoe ride can help you have a closer look at traditional fishing operations, lush paddy fields, coir villages and coconut groves. Watching fishermen go about their business on a regular day is quite an experience. And the delightful chirps of colourful birds coming from the villages form the perfect background music for a backwater tour. You will also get to see the unique architecture of rustic homes and temples.
Adventure travelers always look for ways to get better experiences at lower costs. A houseboat cruise definitely costs way more than a canoe ride. And if you're an adventure traveller, spending most of your time sitting, sleeping, idly fishing and admiring a view from a distance is certainly not your thing. But that's mostly what a houseboat has to offer. On the other hand, a canoe ride would excite you because you get to row the boat, go to untouched places, meet new people and experience things you've never experienced before. It's a value for money experience since the cost of a canoe tour is very less when compared to a houseboat cruise.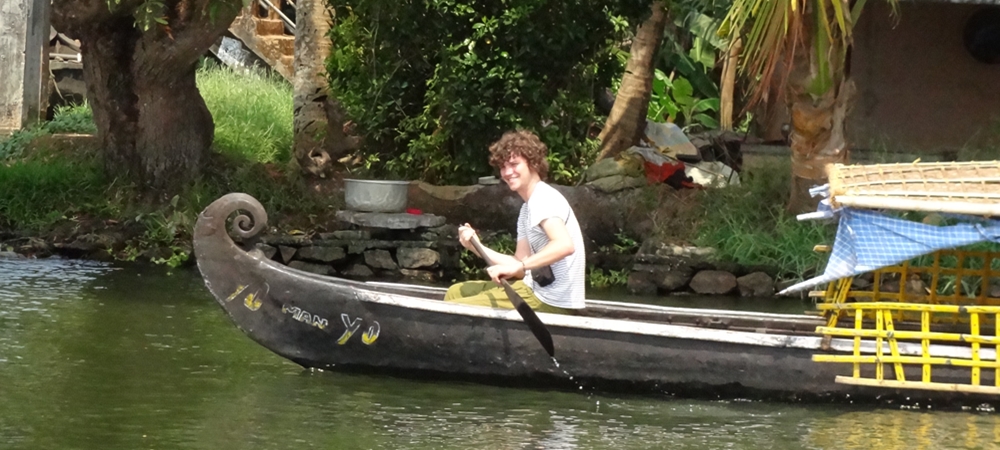 A canoe ride requires physical effort. It's not like you have a driver who does all the work while you just sit and watch. That's no adventure, is it? Using the strength in your arms to row yourself through the backwaters is something you would love if you're an adventure seeker. But you don't have to worry too much. A canoe is not a very heavy boat. It's not like you need the strength of a hulk to row it. It's just that little physical effort that an adventure traveler is looking for.
In a houseboat cruise, the boat captain decides what pace the boat will go at. But in a canoe ride, you're the one in full control. You decide where to go and how fast or slow you go. You can also choose to stop at any place you want. Whether you want fewer stops or more stops is all up to you. If you found something interesting and want to stop to take pictures, a canoe ride will help you do that.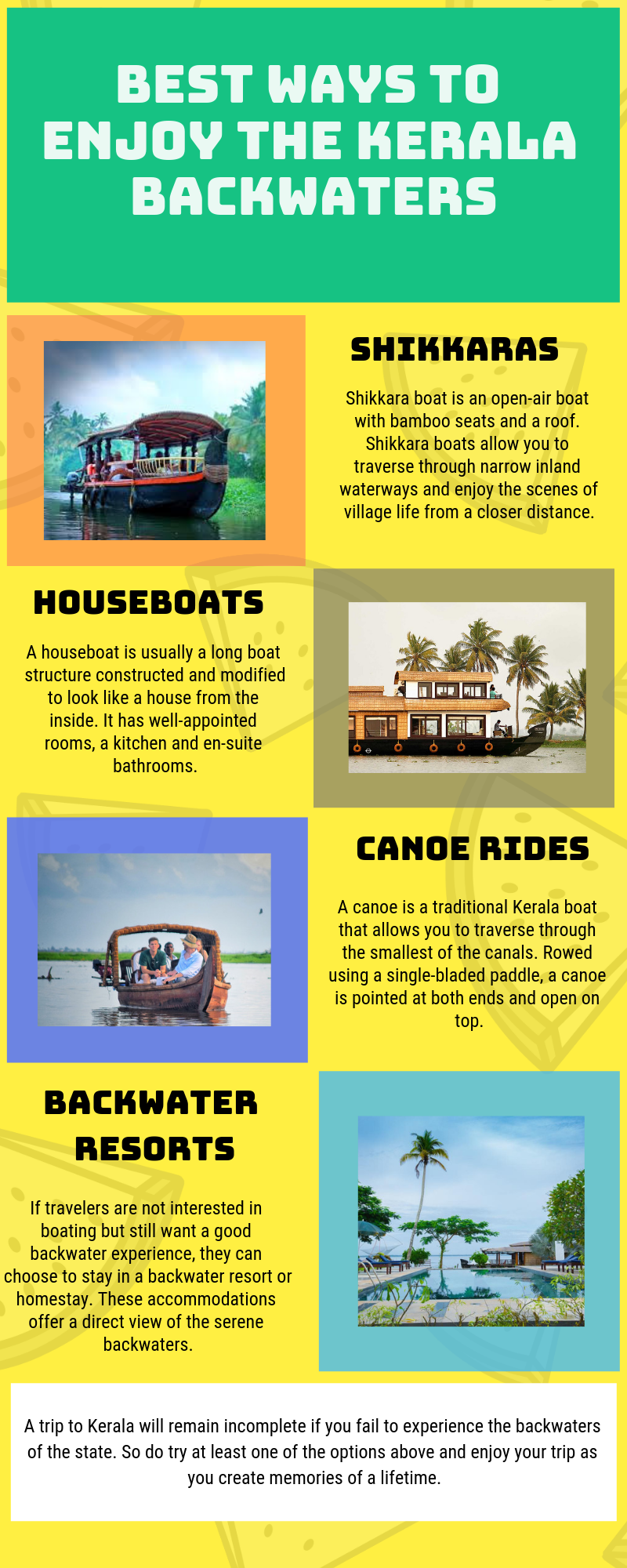 (Visited 1,756 times, 1 visits today)