The magnificent backwaters in the beautiful land of Kerala are one of its most popular attractions. Kerala is proud of its backwaters and without them, the land would certainly be incomplete. Travelers from all over the world visit Kerala for a holiday and return home with an unforgettable backwater experience.
What is a backwater? A backwater is a tranquil part of the river where there is little or no current and hence, it offers exciting opportunities for leisure activities like houseboat cruises, canoe rides and fishing. While the main river may be deep, having a faster stream, the backwaters are shallow and the water flows very slowly.
The backwaters in Kerala are a chain of lagoons and lakes lying parallel to the Arabian Sea. They almost extend half the length of the state. The two major backwaters in Kerala are the Vembanad Lake and the Ashtamudi Lake.
To get a rich experience of the backwaters of Kerala, travelers choose one or more of the following options:
Houseboat Cruise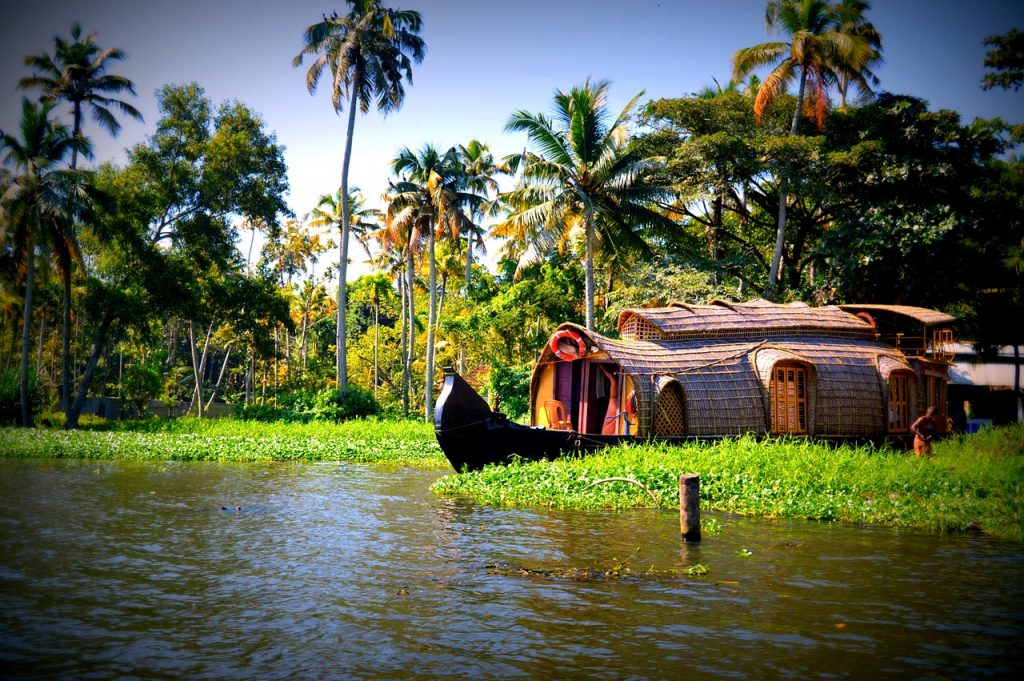 A houseboat is usually a 120-ft long boat structure constructed and modified to look like a house from the inside. It has well-appointed rooms, a kitchen and en-suite bathrooms. Since travelers from all over the world try the houseboat cruise offered in Kerala, the interiors of the houseboat are designed keeping international standards in mind. Food is also served in the houseboat.
In Kerala, there are options for choosing a day cruise or an overnight stay in the houseboat. A day cruise is usually from 12:00 PM to 4:00 PM while the journey for an overnight stay is from 12:00 PM to 9:00 AM.
Pros:
A houseboat cruise is very safe
Good food is served
Comfortable and well-designed rooms
Cons:
Tariff may be slightly on the higher side
Houseboat does not cruise during the night
Difficult to select a good houseboat.
Cannot traverse through small canals because of size
Click here for the details of Backwater Experience Day Tour by Experience Kerala
Shikkara Ride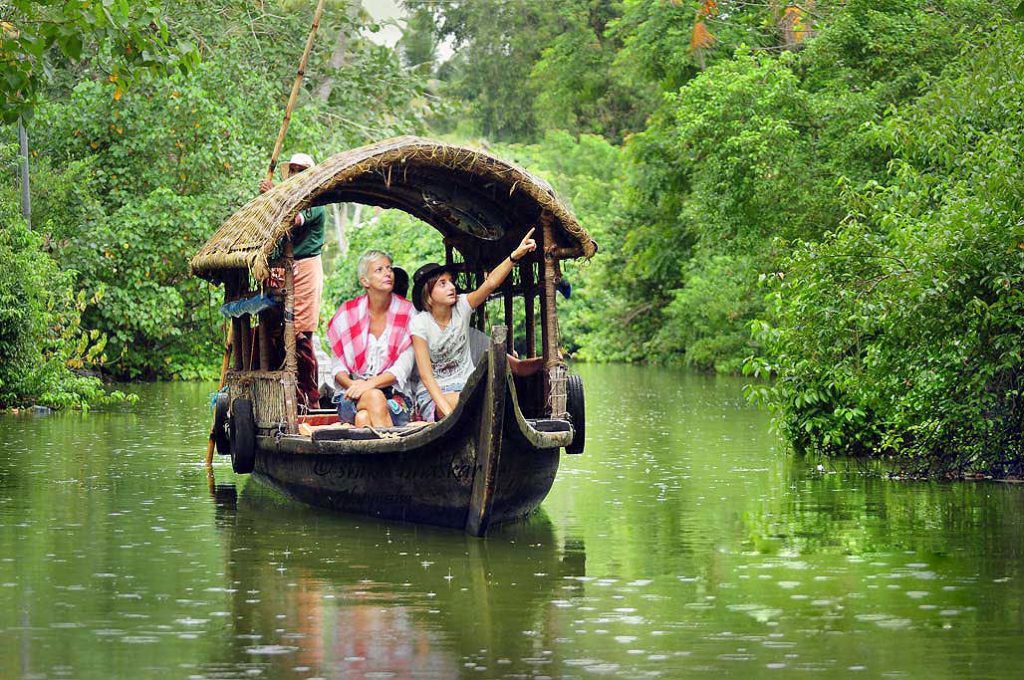 Built in traditional style, a Shikkara boat is an open-air boat with bamboo seats and a roof. Since they are not very big in size, the Shikkara boats allow you to traverse through narrow inland waterways and enjoy the scenes of village life from a closer distance.
Pros:
Comfortable and safe
Tariff is quite low
Cons:
Small in size
No bathrooms on the boat
Canoe Ride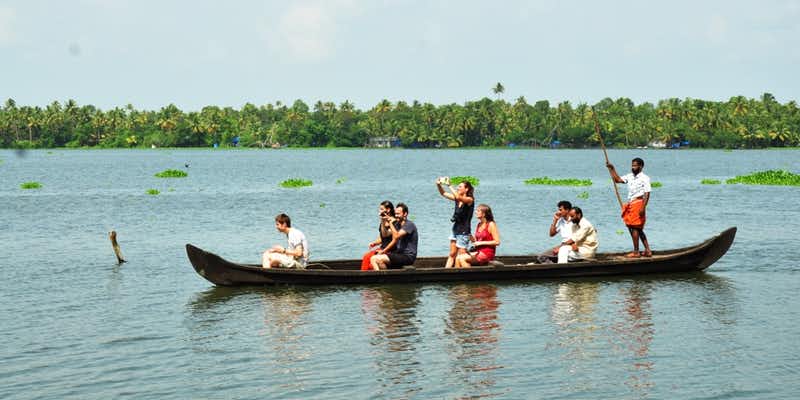 A canoe is a traditional Kerala boat that allows you to traverse through the smallest of the canals. Rowed using a single-bladed paddle, a canoe is pointed at both ends and open on top. Since they are very small in size, the canoes can only accommodate two or four people at once.
Pros:
It can go through the narrowest canals
Cost of a canoe ride is very low
Cons:
Ideal only if you can swim
Not very safe
Requires physical effort
If you're interested in Kayaking, Kerela Kayaking is an excellent option. For more details, click here.
Backwater Resorts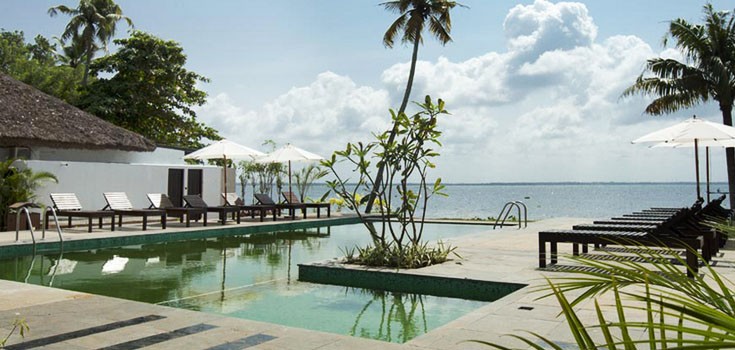 If travelers are not interested in boating but still want a good backwater experience, they can choose to stay in a backwater resort or home stay. These accommodations offer a direct view of the serene backwaters.
For a handpicked list Backwater Accommodation options, please click here.
A trip to Kerala will remain incomplete if you fail to experience the backwaters of the state. So do try at least one of the options above and enjoy your trip as you create memories of a lifetime.
(Visited 1,151 times, 1 visits today)