Travelling is a great stress buster and is the most preferred way by which one can get away from the daily hustle and bustle of life. In order to have a great travelling experience, it is essential to plan everything properly, and mobile applications can help us a lot in this. With the advent of new-age technologies, mobile apps have become an integral part of our life, and you can use them for almost everything, starting from buying groceries to making new friends. Mobile applications can be your reliable travel buddy as well, starting from booking hotels to booking cars, you can do everything sitting anywhere in the world with the help of a single click. Let us explore some of the best mobile applications for travel in India and categories them according to their usage so that you can have a clear idea.
Initial planning: If you have a destination in mind or if you are searching for your ideal vacation destination, then going through different Facebook Travel Groups can prove to be really helpful. There you would get an insight into various destinations and would also be able to read about experiences of different people who have visited the place. This would help you to get an overall idea about the area, and you will be able to plan accordingly.
Booking Travel Tickets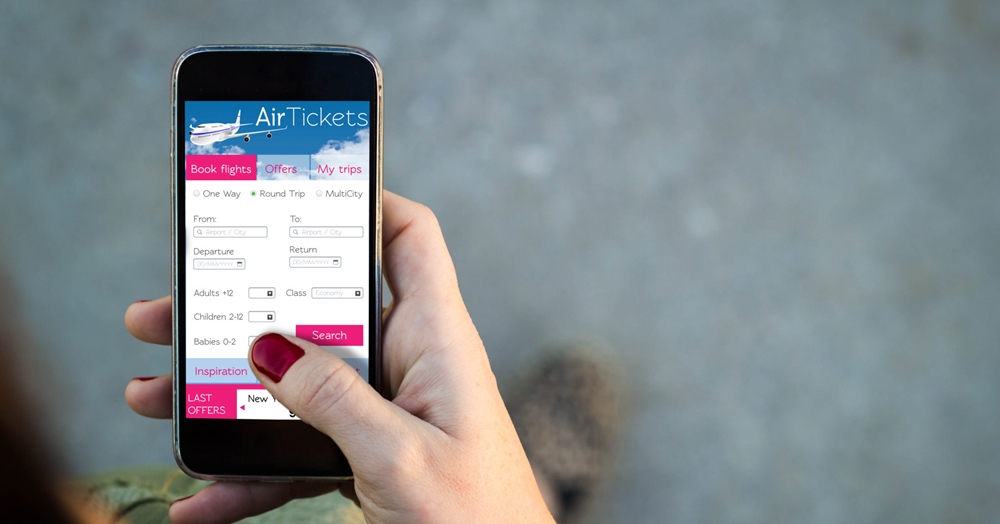 Image Source
Once you are done with finding a suitable destination for your next vacation, it is the time to book travel tickets. You would get many mobile applications to do that, let us explore one by one.
GoIbibo
This is an all in one website which would help you to find everything related to travel in one place. You can compare the price and timings of different flights, hotels and then can book the one that would match up to your requirements. This all in one application can help you to get many options, all at one place, and this would surely reduce your time and effort.
Clear Trip
Another all in one website from where you can check and compare all the flight and hotel prices and then can book the preferred one of your choice.
Just dial
Just dial acts as a local search engine wherein you can find everything under one roof. Here you can book flights, hotels and many other services quite easily. This application would give you all the service providers, under a specific category, and you can choose the one that matches your requirements.
Make My Trip
A famous name in the world of travel booking applications, this application would not only help you to compare the price and timings of your flights to various destinations, but they also help in booking travel packages that would take care of your overall travelling needs. Starting from flights to hotels and to sight-seeing, the application can get you everything with the help of a single click.
Google Flights
The world's best search engine has provided you with the option to check the flight timings and prices with the help of a single click. All you would need to do is, select the destinations and then select your preferred date. Then select whether you want to buy flight tickets for a single or a round trip. Once you choose all of your preferred options, you would then get a list of flight options. You can choose the one that matches your preference, and you would be good to go.
Skyscanner
This is another travel search engine where you would get all at one place. You can search multiple airlines services from here to find the best one that would suit your requirements. You can also find hotels, travel agencies and lots of options on everything related to travelling from this application.
Redbus
This travel application helps you to take comfortable bus rides to your favourite destinations. Booking buses on Redbus mobile application is quite easy; you have to select the destination, your preferred seat and the mode of payment that you wish to avail. On a single click, you would be able to book comfortable bus seats for yourself.
IRCTC
This is the official website for railway bookings in India. From here you can not only book railway tickets online easily but also can view the online status of the train, your seat confirmation and everything related to travelling through the train. You can also get a refund on cancelled tickets from this website.
Hotfoot
This is one of the best mobile application when you decide to take public transport for travelling. With the help of this application, you can find Railway fares, schedules, bookings and PNR status. Along with long-distance train travelling help, you would also get details about the local metro status, train timings etc. which can help you to explore the local area with much ease.
Trip Planning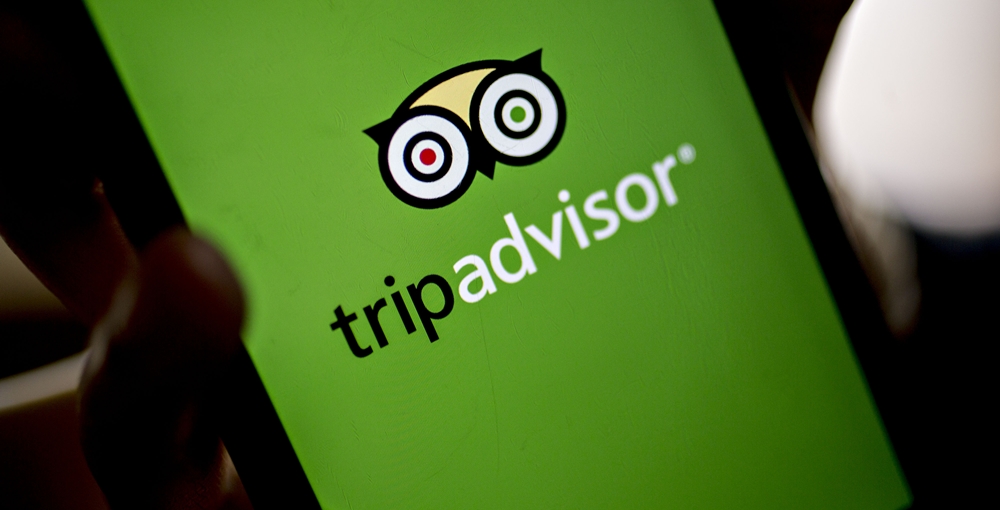 Image Source
Once you are done with travel bookings, the next thing that might come up to your minds is planning for sightseeing and also finding the various activities that you can do there.
TripAdvisor
This mobile application would help you to find out all the prominent places that are located nearby to your travelling destination. Here you would find different tourist attractions ranging from temples to water parks. This would help you plan your sight-seeing activities quite efficiently. You can also take the help of travel planning apps that can help you to plan your stay quite effectively.
Tripoto
This is a travel planning application which can find real-time itineraries written by travellers who have already visited the place. Here you can discover many unknown places that lie within your destination. So it helps you plan your trip to visit them all. If you are a travel enthusiast, then you can contribute to the application by writing blogs and sharing your experiences.
TripIt
This travel planner helps in organising all of your travel plans and keep them together in one place. It recognises your travel details and sends you all the information that would prove really helpful to you. Starting from flight confirmation status to different place that you need to visit, this travel planner is all in one, and it would bring all of your travel requirements at one place. It also gives the option to share your travel details with your family at regular intervals.
Viator
This is another travel application that can help you with your trip planning. You can book their tours, and they would conduct sightseeing, city touring, helicopter riding and various other activities for you.
Hotel Bookings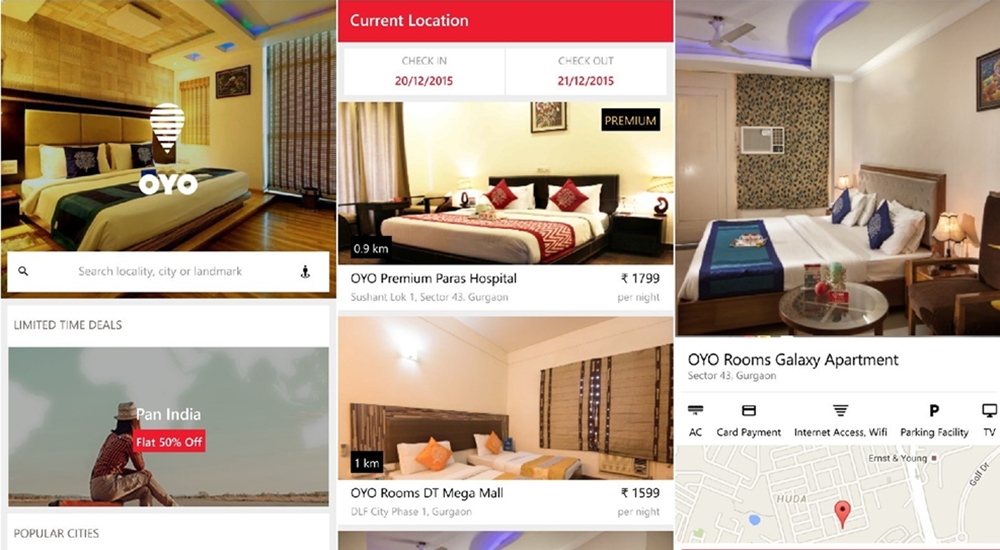 Image Source
Once you have made your travel tickets booking, you can then proceed with the next step of your journey, which is booking hotels. Staying in good hotels is one of the primary concerns while travelling. You would obviously want a safe and comfortable accommodation. Some hotel booking apps have been mention above, while the others will be discussed in this section:
OYO
This is one of the largest hotel booking application where you will find good rooms at affordable prices. You will be able to book hotels anywhere in India, with the help of a single click. You would get all the basic facilities in the least priced OYO hotels as well; however, with enhanced specifications, the prices of the rooms also increase. Recently there are so many complains and issues about OYO services are discussed by customers in public forums. Hope OYO will be resolving it soon.
Airbnb
This is a global application where you would be able to find luxurious as well as experiential accommodation throughout the world. You can easily book hotel rooms, apartments and homestays anywhere around the globe with the help of this application. The renters list their property on this website whenever it is available, and the travellers can book them as per their requirements.
Rental Car Bookings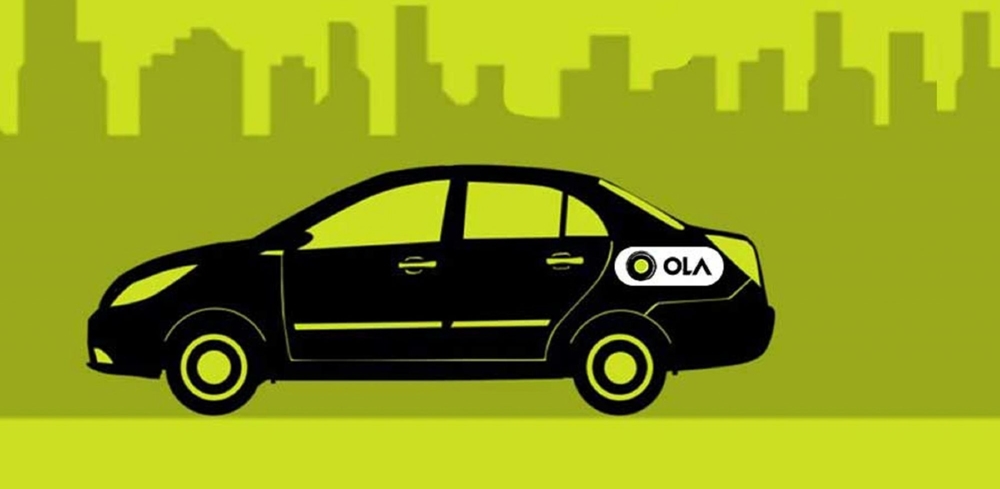 Image Source
Once you are done with planning your trips, now it is the time to explore. To see all the important places of the destination that you are visiting, you would now have to explore them one by one.
Ola and Uber
These are quite popular cab services that would help you to transport from one place to another. You can book them anytime for local visits, and they would comfortably take you to your destination.
Zoomcar/ Revv/ My Choice/ Myles / Indus-Go
Opting for Zoomcar Services, you would need to hire a car for a particular period. Then you can take it to as many places as you want. You would need a valid driving license to book the services as you would need to drive on your own. The charges are levied on per hour, and distance covered basis. This mobile application gives you the freedom to drive wherever you want for the time you have hired the car. Revv, MyChoice, Myles and IndusGo are some other popular self-drive car rental applications.
Blah blah Car/ Quick Ride
These are car-pooling services wherein you can hire the car and visit your desired locations. The process is similar to Ola / Uber. You would be able to book the services through a single click easily. Keep in mind your personal safety while travelling with strangers!!!
Navigation Applications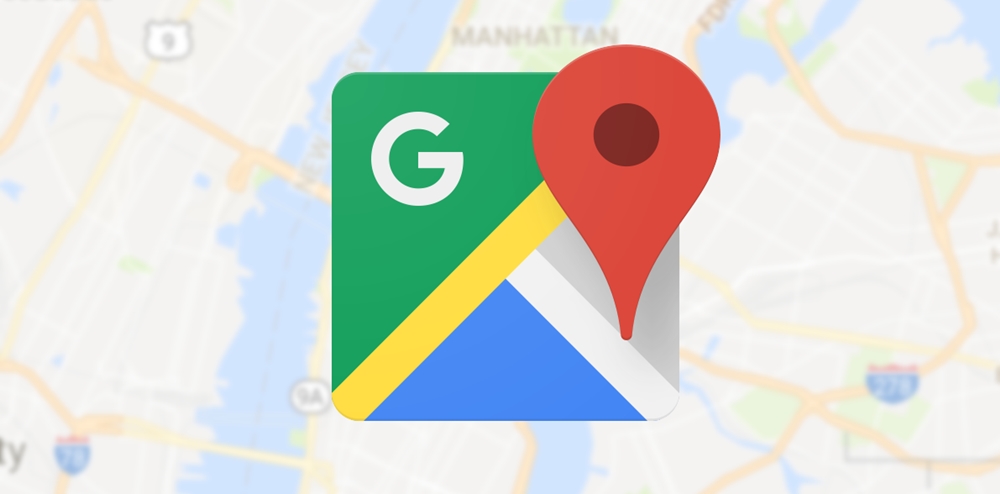 Image Source
Being at a new destination, finding places can get a bit tough for you. However, with the help of mobile navigation applications, you can quickly locate any place and be there without any confusion. Some of them has been listed below.
Google maps
This is the most widely used navigator that can take you to different places without any worries. You can find out real-time traffic conditions, shortest routes and even time estimates to visit different places. You can also download maps for offline usage.
Maps.me
This offline map of the world would help you to discover new places around the globe. You can use it without the internet. You can find different places to visit and attractions around you easily without investing your data.
Waze
This is one of the largest travel-based navigation apps which also shows real-time traffic details. It also provides turn by turn navigation and gives you route details which can prove to be really helpful.
Miscellaneous Travel Applications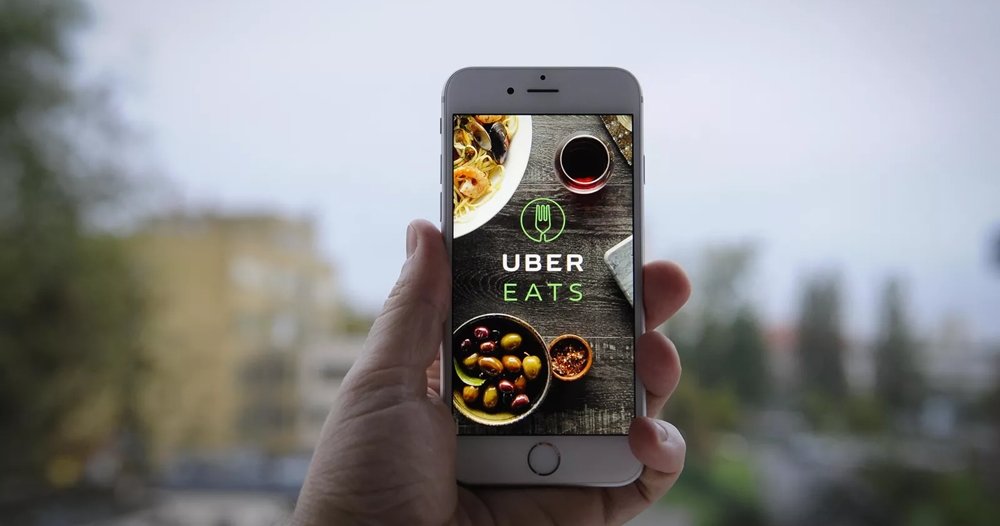 Image Source
Along with the above travel applications, you might also need various other mobile apps that can prove to be quite helpful to you during your whole journey.
Google Translate
If you are travelling to a foreign country, then Google translate can come really handy for you. It would help you to understand the local language by translating it to your preferred language.
Splitwise
This mobile application would help you to manage your travel expenses by splitting bills and other purchases. If you are travelling in a group, then putting up the total amount for each category would give you the costs of each member.
Find Device by Android
If you have lost your phone, then Find Device by Android can help you to trace it with ease. The application proves to be really helpful and can prove to be very useful at the time of distress.
Locate my device
Yet another mobile application that proves to be helpful in case your phone gets lost. It tracks your phone with the IMEI number. Thus, you can locate the exact location of your phone from another mobile. You just need to add your device for tracking.
Google Pay, PayTM and PhonePe
If you are running out of cash and are unable to find a nearby ATM, then these mobile apps can save the day for you. Most shop and car services use these applications as they are really reliable. They are linked directly to your bank account. So you can make a hassle-free transaction.
BookMyShow
Movie mania can hit you anytime and anywhere. To find show timings at nearby theatres and ticket prices, you can download the BookMyShow application. So you won't miss any movies, even when you are travelling. It also lets you book different shows, plays and events occurring in the area in advance. Hence you can reserve your seats.
Daily Hunt
Being updated with the news is very important, especially if you are travelling. The Daily Hunt app would help you to get news from different corners of the world at the tip of your hand. This can help you to avoid many problems that can occur during the course of your journey.
AccuWeather
You would remain updated with the weather conditions of different places in the world when you have this application installed on your mobile. This can help you to plan your trip and be aware of the weather conditions as well.
Uber Eats, Swiggy and Zomato
Once a foodie is always a foodie. Travelling would inspire you to try new cuisines of the area. Food discovery and ordering apps like these would enable you to find different restaurants located nearby. They also help you to order them with one click. You would also have the choice of paying through different payment modes.
Skype and WhatsApp
Staying connected with your loved ones is essential, especially when you are travelling. With applications like Skype and WhatsApp, you can connect with anyone and anywhere instantly. You would be able to video-call them and send messages with the help of internet services.
We Travel solo
In case you are planning to go on solo trips, then downloading this application would be really helpful for you. You can plan your solo trip here, meet new people and have an adventurous trip with them. This is like a social platform for solo travellers, where strangers meet and become travel buddies.
Lonely planet
The company previously used to produce guide books that can help you to explore the world. Now they have converted the same to a mobile application. You can get online guided tours of different places around the world. This online travel guide would take you down the memory lane by telling you the history of the places.
Xe currency
If you are travelling to a different country, then the Xe currency mobile application would come really handy to you. You can compare currencies online here and covert them. You can also get a detailed exchange rate report from here.
Circa
If you or your loved ones are travelling to different countries, then contacting at a time zone that would work for both becomes extremely important. With the help of Circa – time zone helpers, you can track down the time of different places around the world. This would also help you to maintain the timings of your office when you are travelling.
AudioCompass
Planning sightseeing can get really easy if you have this application installed. This is your personalised audio travel guide. Along with guiding you through the places, it would also tell you the history of the same. You can also download a destination so that the app can guide you through the place. You would not have to bear data charges as well.
If you are a passionate traveller, take a look at another blog of ours, which discusses some fantastic travel tips for a Kerala holiday.
(Visited 1,523 times, 1 visits today)