Are you thinking of going to a beautiful vacation in 2020? Do you want to experience the most beautiful landscapes on this trip? If yes, then Kerala has some of the best place for visiting. There is a reason why Kerala is called God's own country. The culture, the food, the places, the festivals are just so magnificent that you'd never be able to forget them. Moreover, it's not very expensive too!
We suggest Kerala for your future trips because it has everything. It has beaches, backwaters, and even tea estates. This is why in this post we will talk about the top 10 tourist places in Kerala that you can consider for your visit in 2020. We will also discuss some things to do during your stay in Kerala so that you experience the grandeur of the state in the maximum possible way!
Kerala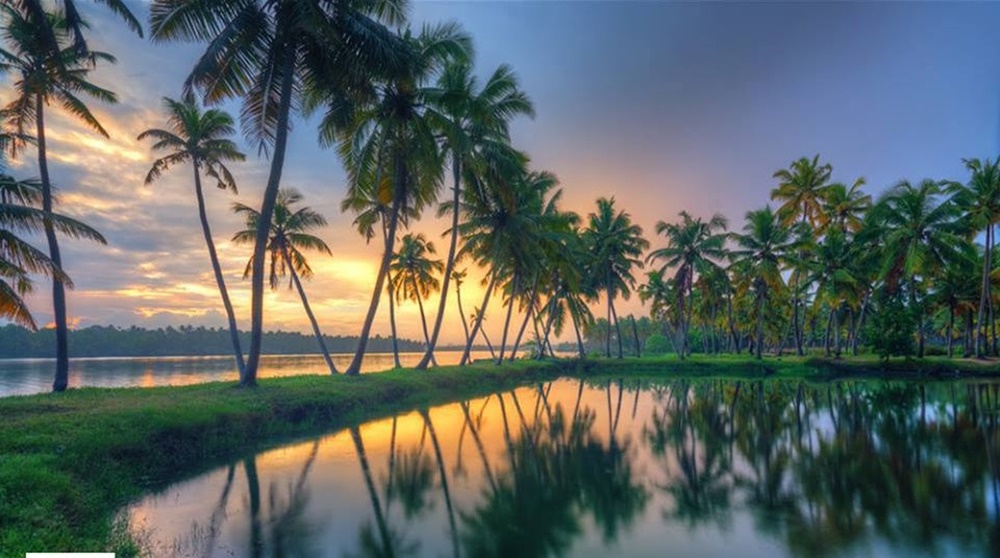 Image Source
The state of Kerala lines the bottom part of the Western coast of India. The western coast in this region is known as the Malabar. The capital of the state is situated at Trivandrum, while Kochi is also one of the most important cities. Kerala is a comparatively smaller state, and if you may, then two weeks are enough for your exploration. However, if you fall in love with the peace here, then you might have to extend your vacation!
How to reach:
If you live in the adjacent states of Kerala, then trains or even buses can be considered as a mode of transport. For backpackers, regular KSRTC buses will help you in commuting from one destination to another. However, if you want this to be a breezy, effortless experience, then taking a private cab might work just fine. If you reside farther away, then taking a flight can also be an option. There are four airports in Kerala, each in Kozhikode, Cochin, Kannur, and Thiruvananthapuram.
Best Tourist Destinations:
We can undoubtedly say that the entire state of Kerala is so beautiful that residing foremost anywhere will give you memories of a lifetime. But if you are looking for an excellent itinerary for 2020, then here are some destinations that you can visit!
Kochi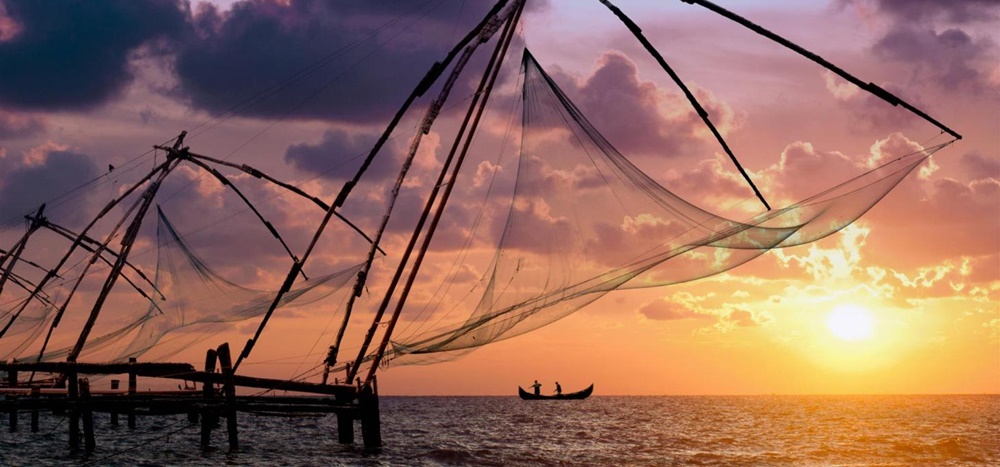 Pic Courtesy: Agoda
Port city of Kochi, also known as Cochin, is one of the best places in Kerala. It has a bustling airport; so reaching there won't be a problem. However, the airport is located a little outside the city, which is why you will have to take a cab to the main town. Kochi is divided into multiple islands that are easily connected to each other by ferries. These ferries charge you a nominal cost, and the view while travelling is just worth it.
If you plan to stay in Kochi, then three days are enough. We would recommend you to stay near Fort Kochi because the beach lies there. Fort Kochi has beautiful cathedrals and churches, along with a multitude of restaurants. You have to make sure to try the superb Malabari cuisine, which incorporates extensive use of spices. There are a few Kathakali Centres also where you can go and watch the magnificent performance Of this folk dance.
The best thing about Fort Kochi is that almost all the tourist attractions are close by, which means that you won't have to travel a lot from one place to another. Some of the areas that you can visit include St Francis Church, Jewish Synagogue, Santa Cruz Basilica, Vypin Beach, Aspinwall, etc.
Alleppey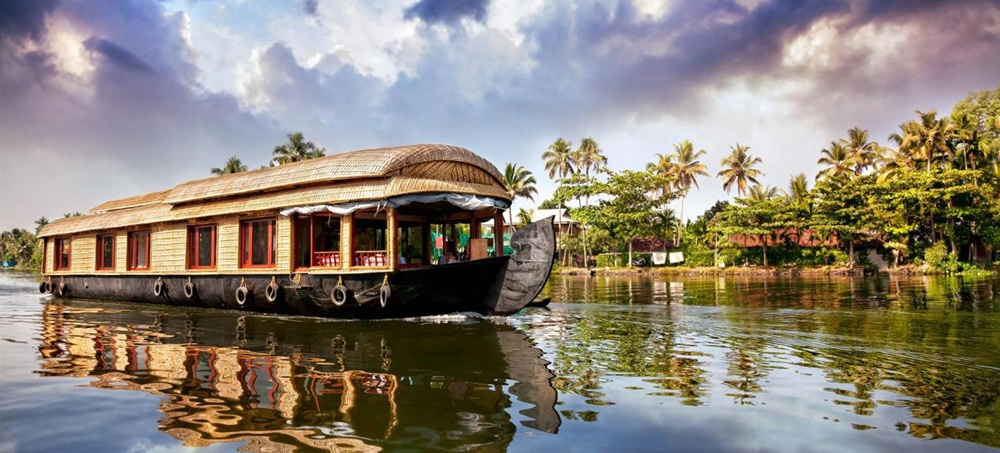 Pic Courtesy: Agoda
Alleppey, also known as Alappuzha, is the backwater zone of Kerala. It lies about one and a half hours away from Kochi and easily transportable. The exciting thing about this town is that you will find the cleanest of beaches here along with stunning backwaters. There are a number of resorts near this region and some destinations in the close by localities are also worth visiting.
Alleppey is a must-visit destination if you want to see the famous backwaters of Kerala. One can take a canoe tour, which will enable you to take a closer look at life in the backwaters. If you are thinking of clean, isolated beaches, then Alappuzha beach will come true to your expectations. Moreover, the Marari beach in the Mararikulam districts is also one of the most beautiful beaches in India.
There are a number of hostels and hotels where one can stay while in Alappuzha. If you prefer a luxurious vacation, then you can also stay on a houseboat for the entire night. How cool is that?
3. Munnar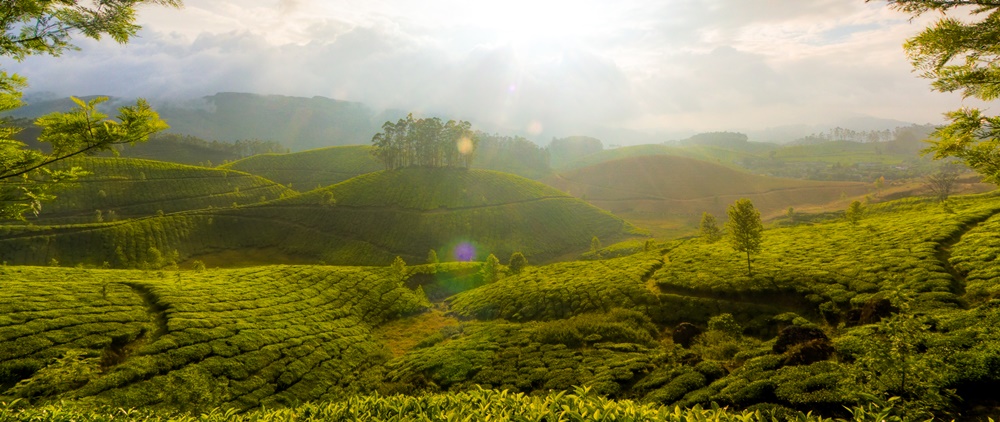 Image Source
Reaching Munnar from Kochi takes not more than four hours. Munnar is one of the most best tourist places in Kerala. If you wish to visit the tea garden and stunningly cut and maintained tea estates, Munnar is the destination for you. There are some beautiful viewpoints that will leave you mesmerized. You can also take guided spice tours if you are interested in knowing more about authentic Indian spices.
Munnar, being the fascinating destination that it is, has a number of resorts located right in the middle of tea estates. As such, you can reside in these for a blissful vacation. You can also take a tea tasting tour if you are a tea connoisseur. The greens of Kerala certainly from Munnar and the beautifully cut hills will make a mark on your memories!
Vagamon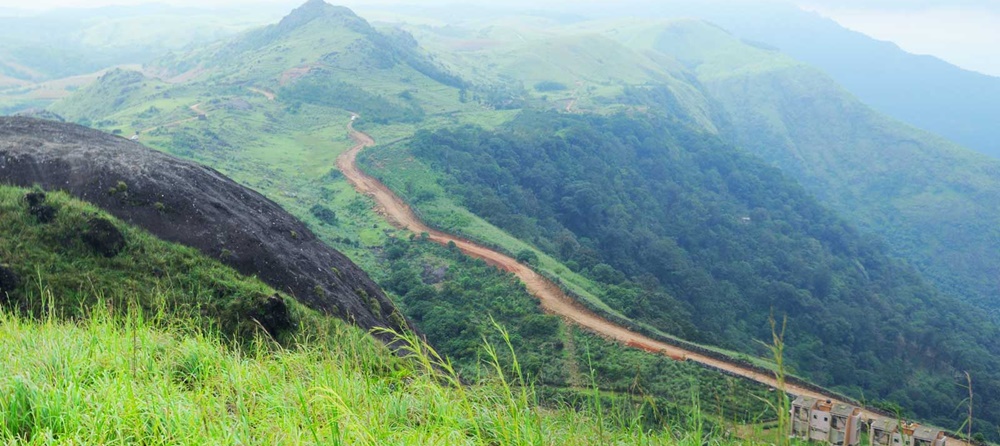 Image Source
If you are looking for a topography similar to Munnar but less of tourists, then Vagamon can be your ideal destination. This beautiful hill station lies near the Idukki district. The pine forests, the green meadows, and beautiful waterfalls will take your breath away. All this, minus the crowd. Additionally, there are tea estates also, which means you can do all the tea tasting shenanigans here as well!
Vagamon lies near Eratupetta, and one can get a direct bus from Kottayam. However, this destination situated on hills is not connected via trains. Moreover, it rains almost any time in Vagamon, which is why you must always carry your raincoats.
Varkala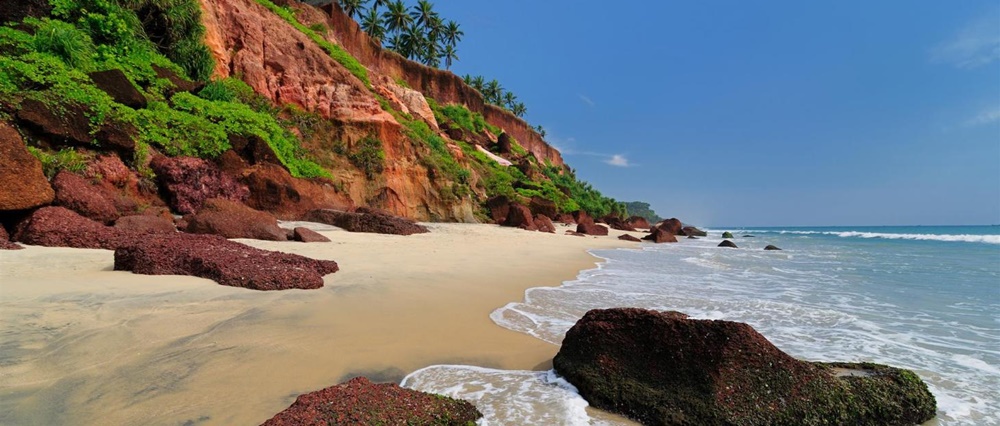 Pic Courtesy: Agoda
Another beautiful beach destination in Kerala is Varkala. It is one of the best places in Kerala. Varkala lies close to Thiruvananthapuram near the southern parts of the state. It boasts of clean and isolated beaches where one can even surf. The resorts and hotels in this town are so reasonably priced that one won't find expenditure an issue at least. While in Varkala, make sure to visit the Jatayu Centre, where the world's biggest bird sculpture is present!
Thiruvananthapuram: The state capital of Kerala, Thiruvananthapuram, is also one of the most amazing cities in the state. It has isolated beaches, stroll worthy museums, art galleries, and even a zoo. If you have additional time, then you can also make a visit to Happy Land Water Theme Park for a fun and adventurous time. The Chalai Bazar in Thiruvananthapuram is a bustling market where one can find anything ranging from fruits to electronics.
Poovar Island: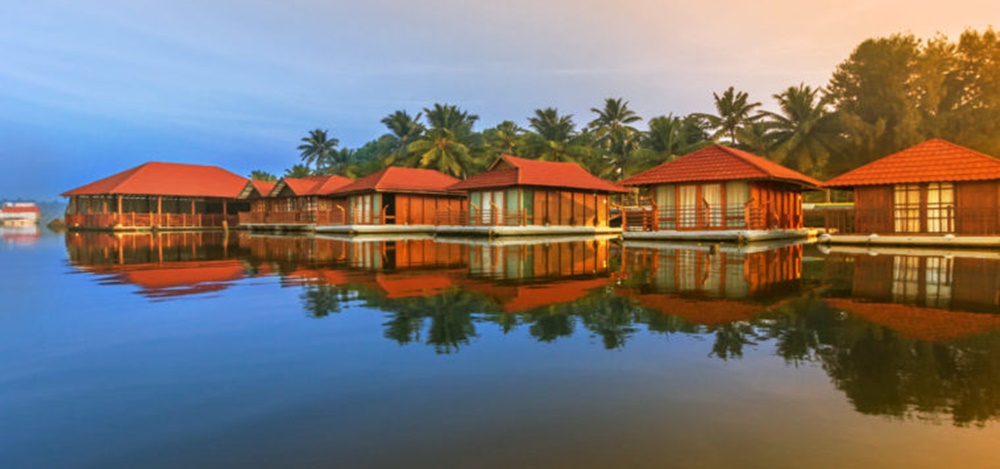 Image Source
This island lies between the Arabian Sea and the Neyyar River. It is a very offbeat destination, and the chances are that in some time of the day, you might have the entire beach to yourself. A sunset boat ride is a must-do activity at Poovar. Moreover, you can also take a swim at the Poovar beach except for when it is prohibited during monsoons.
Thekkady: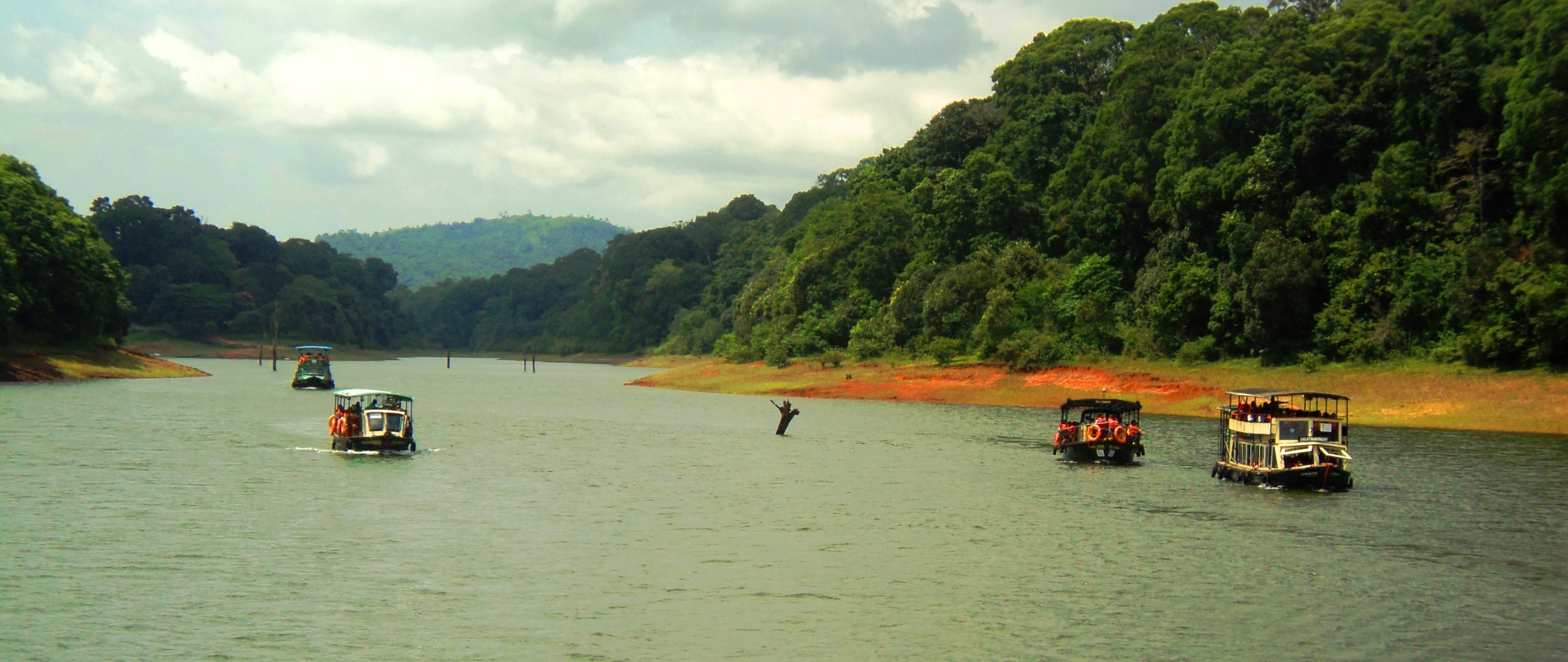 Image Source
For animal enthusiasts, the western ghats is one of the best places in Kerala. Thekkady is the home to is the country's largest Periyar Tiger Reserve. One can raft on a bamboo, take part in adventure sports and even stroll through spice gardens while in Thekkady. The early morning boat ride might make you spot some of the most magnificent fauna of the region, including elephants, bison, wild boars, exotic birds, etc.
Wayanad: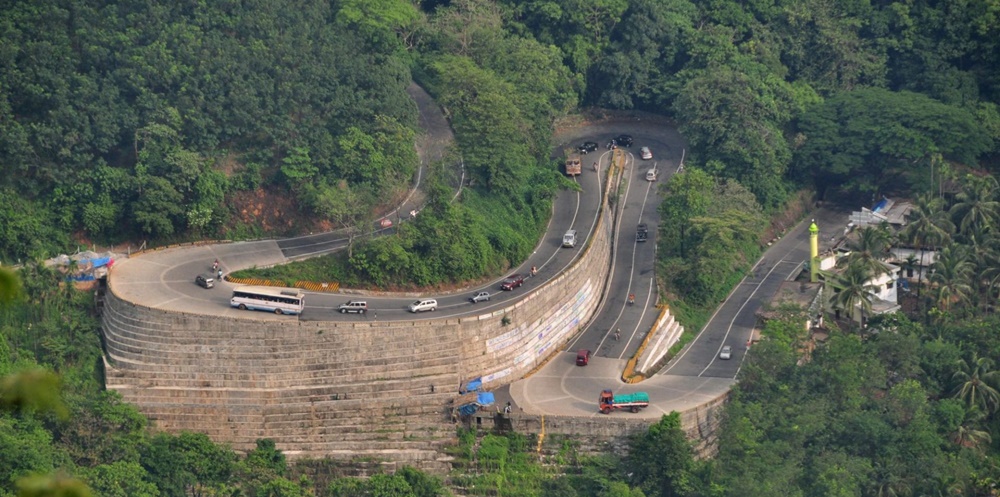 Image Source
This destination is famous for a soothing temperature throughout the year. There are tea plantations all over the town, while misty mountains decorate the backdrop. Mostly it is a rural town with numerous wildlife sanctuaries and protected regions near its vicinity. One of the most popular things to do in Wayanad includes adventure camping in the untouched forests!
Kovalam:
Pic Courtesy: Agoda
This is another small town in the state of Kerala, which is breathtakingly beautiful. It lies to the south of the state capital. The most famous attraction of Kovalam is the red and white striped lighthouse that stands tall over the cliff. It also has a viewing point where one can take an aerial view of the vicinity. The Sagarika Marine Research Aquarium is a must-visit if you want to know more about Pearl production.
Kumarakom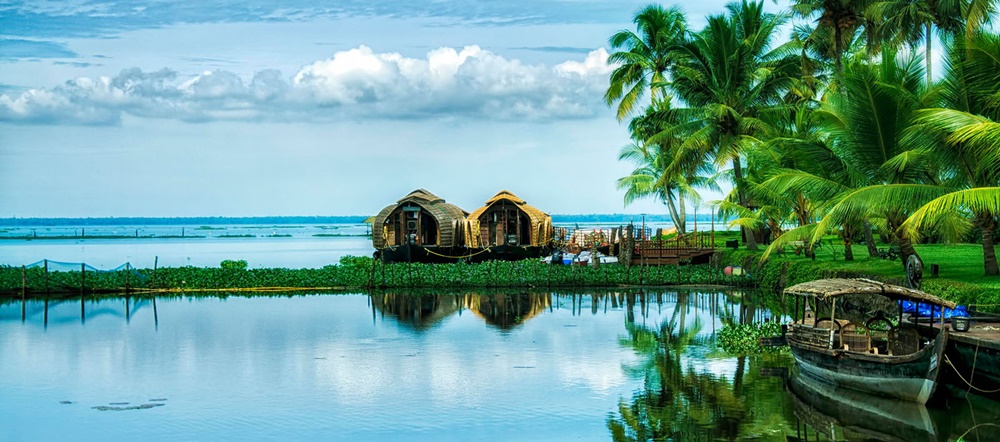 This is a beautiful village near the Vembanad lake. It has a bird sanctuary which houses many species of exotic birds. Kumarakom also has beautiful backwaters which means you can enjoy houseboats and kayaking here.
Get to know the best activities you can enjoy in each of these places!
We hope this list of some of the best places in Kerala would be able to help you in planning a lovely Kerala trip in 2020.
(Visited 310 times, 1 visits today)