Many travelers feel that Kerala is a holiday destination solely for families and couples. But that is not true. The state has plenty to offer for solo travelers as well. Even solo female travelers, both local and foreign, find Kerala to be an ideal destination for a backpacking trip. This is because the state offers adventure activities, spellbinding viewpoints, intriguing trekking routes as well as budget-friendly accommodations. A solo traveler can expect to have great fun in Kerala. But to do so, he or she must plan well. Usually, solo travelers like to plan each day as it comes. While that could be exciting, knowing what best things a place has to offer can be of great advantage.
Here are some of the must-do things for solo travelers during their holiday in Kerala.
Stay at a home stay
Image Source
Home stays in Kerala offer guests a warm, homely stay. At a home stay, you get to see authentic Kerala culture by living with a traditional family. And apart from experiencing the homely feel, you will also get to eat a variety of home-made local dishes. The best part of a home stay, however, is that you can enjoy a pleasant stay at a very reasonable cost. So you must try to live in a home stay for at least one or two nights during your trip.
Look at the best home stays in Kerala 
Explore Fort Cochin on a bicycle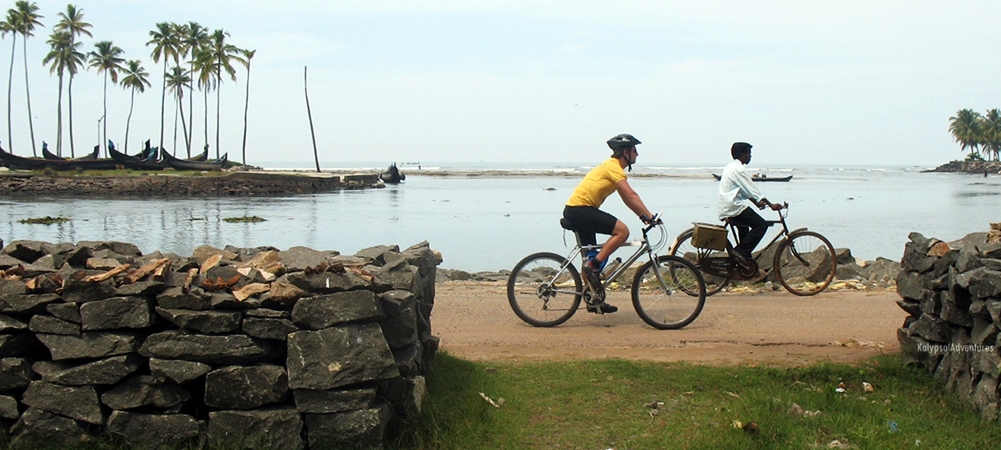 Fort Cochin is a historically significant town in Kerala. The place is famous for its colonial-style buildings, heritage sites as well as beautifully built churches. The best way to explore this rustic town is to do it on a bicycle. Since the roads in Fort Cochin are narrow and smooth, the bicycle ride is both pleasant and memorable. The journey takes you back in time and it's a must try activity for solo travelers, especially for history enthusiasts.
Know what you will experience during a cycling tour in Fort Cochin
Visit the view points in Munnar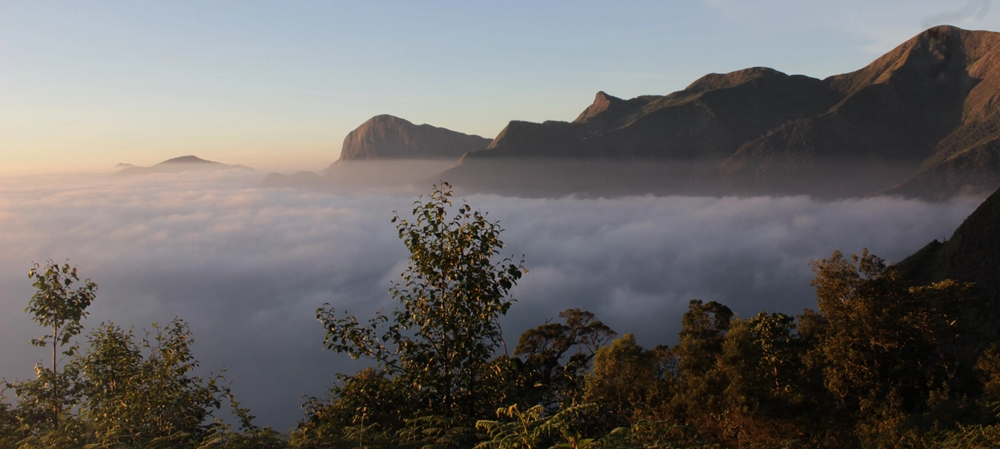 Image Source
If there's one thing a solo traveler cherishes, it is solitude. And the best kind of solitude is when it is accompanied with natural beauty. The viewpoints in Munnar offer both. They provide picturesque nature views along with a peaceful atmosphere. Some of the must-visit viewpoints in Munnar are Echo Point, Top Station, Photo Point and Pothamedu View Point.
Visit the Athirapally Waterfalls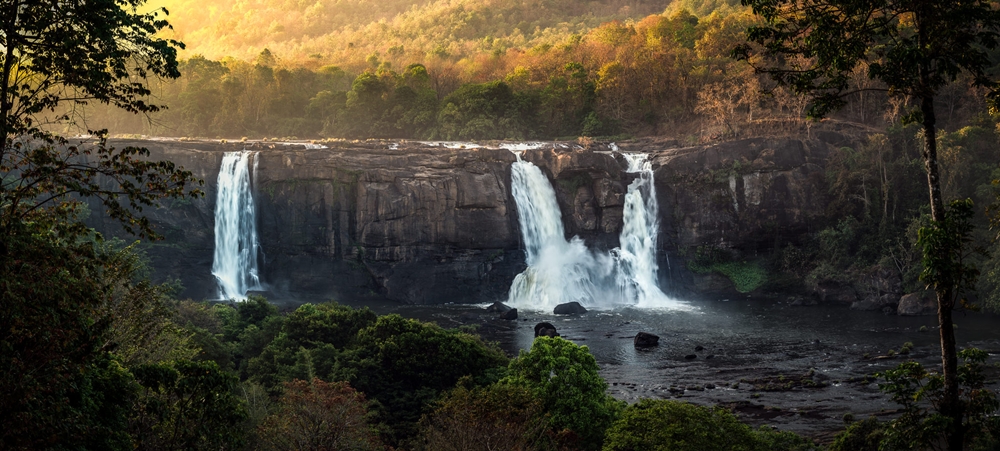 Image Source
Athirapally Waterfalls are the most majestic waterfalls in the entire state of Kerala. They are 80 ft high and 330 ft wide. The view, especially during the monsoon or in and around that season, is nothing less than heavenly. The roaring sound of the waterfalls adds greatly to the spectacular view. And the cool spray of water in the area around the falls makes the visit even more magical.
Stay inside the Parambikulam Wildlife Sanctuary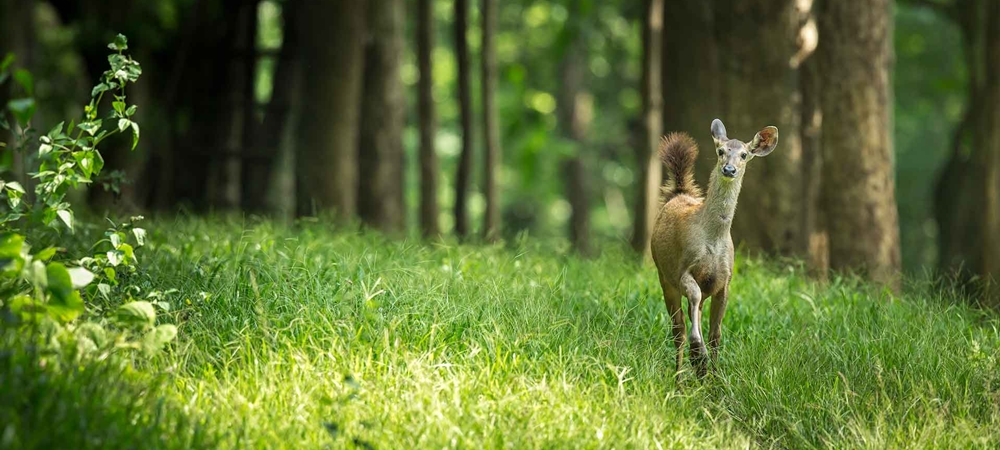 Image Source
Solo travelers, especially adventure lovers, would enjoy this.  At the Parambikulam Wildlife Sanctuary, you can enjoy thrilling activities like trekking, bird watching, camping, bamboo rafting and bumpy safari rides through the jungle. But what's unique about this sanctuary is that you can stay inside it. The sanctuary doesn't just offer tents but also treetop huts as accommodation.
Take a spice garden tour at Thekkady.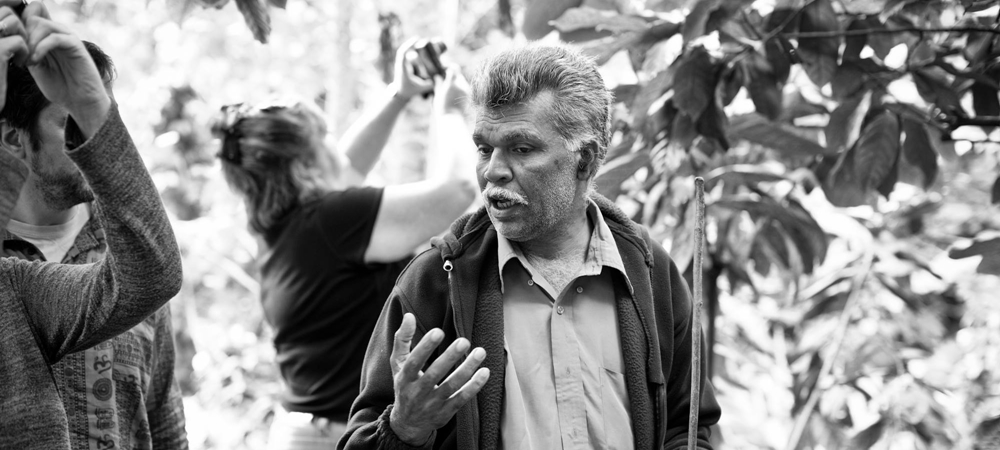 Abraham's Spice Garden in Thekkady is famous for its extraordinary display of a variety of precious herbs, spices and fruits. The owner of the garden, Mr. Abraham, personally gives you a tour of his cherished paradise. He wonderfully explains what he knows about spices and organic cultivation. The tour is not only very interesting but also quite informative. It makes you realize why Kerala has all the right to be called the 'Land of Spices'.
Visit the Elephant Junction in Thekkady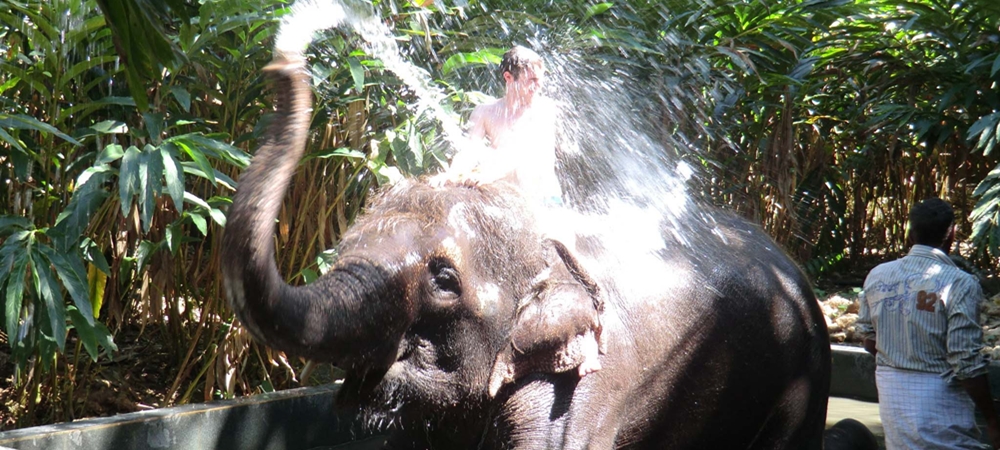 If you're an animal lover, you will simply love the Elephant Junction in Thekkady. The place offers a beautiful opportunity to befriend the giant yet adorable creatures. You can feed and bathe the elephants. In return, the elephants give you a nice shower. You can also try a joyful elephant ride.
Enjoy a backwater tour in a local canoe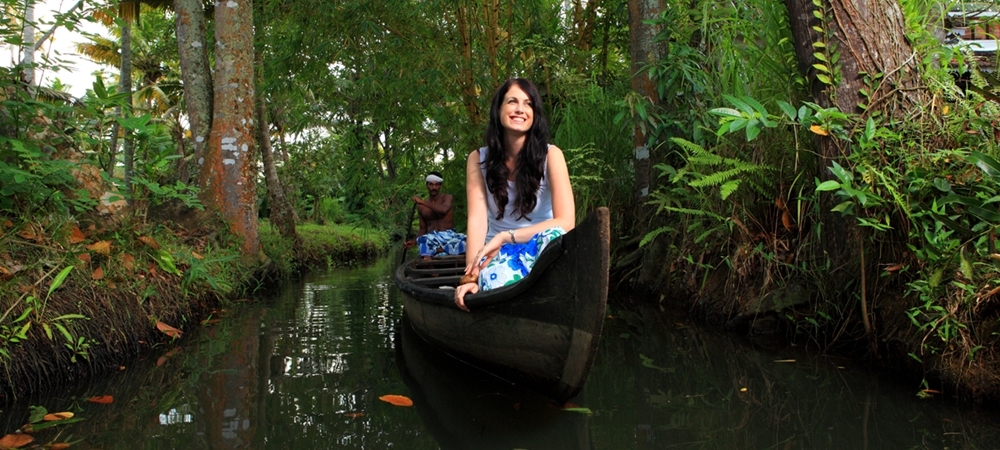 Image source
A typical canoe tour can take you to the innermost parts of the backwaters at Alleppey or Kumarakom. So you get to properly explore the scenic backwaters. During the tour, you get to see beautiful village scenes, many local birds and animals, rustic homes and pleasant fields. You also get to meet the humble villagers. Unlike other boating experiences, the canoe tour goes at a pace you prefer and the cruise comes at a very reasonable cost.
Click here to see why a canoe tour is better than houseboat cruise for solo travelers
Parasailing at the Kovalam Beach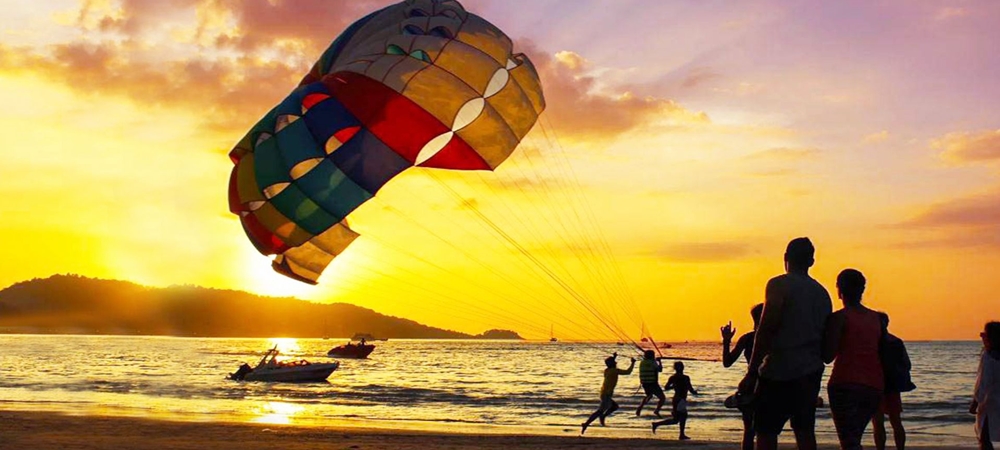 Image Source
The scenic Kovalam beach is famous for its towering red and white light house and the exciting beach activities. Some of them are parasailing, water diving, wind surfing and traditional catamaran ride. The most popular one, however, is parasailing. It's a thrilling experience, especially for solo travelers who love adventure.
Rent a scooter at the Varkala Beach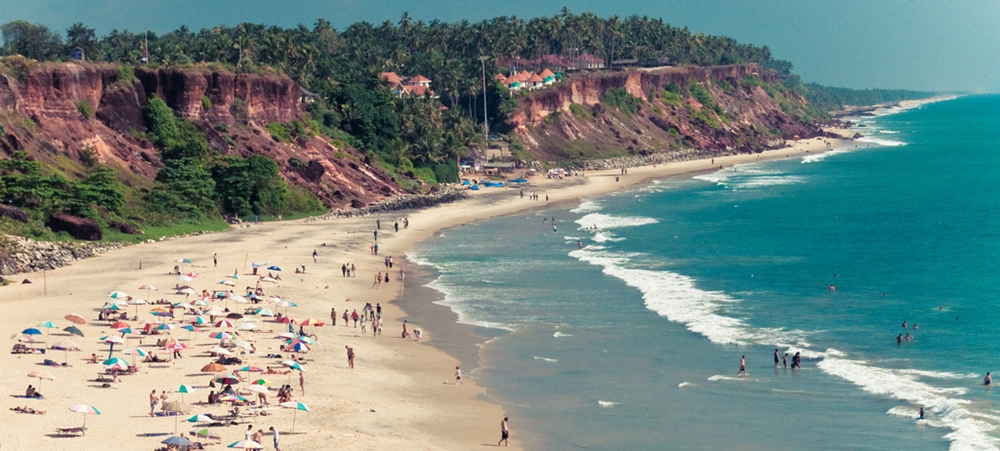 Image Source
The Varkala Beach enjoys a tranquil environment. The majestic cliff to its one side forms a picturesque backdrop for a beach walk. The beach offers many activities like snorkelling, surfing and shopping. But only a few travelers know that you can enjoy a scooter ride at Varkala. It's a great experience that solo travelers must try during their trip. There is a strange sense of joy when you ride a scooter near the beach. It's more like a happy adventure.
Paragliding at Vagamon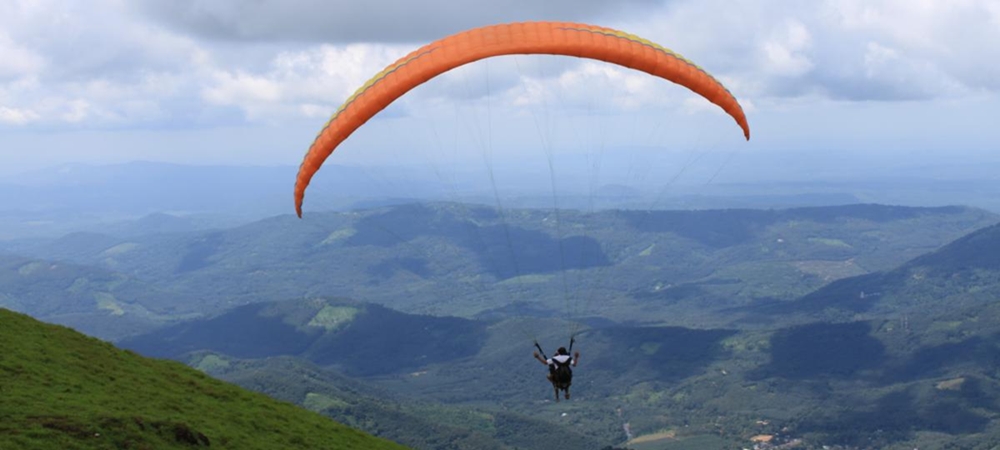 The pleasant hill station of Vagamon has beautiful valleys, majestic pine forests, green meadows, waterfalls as well as tea estates. The entire place enjoys a misty atmosphere. The most popular activity at Vagamon is paragliding. The thrilling experience of soaring in the sky in the cold weather of Vagamon offers you the adrenaline rush many crave for. And there is a sense of freedom when you fly like a bird and the world seems like a tiny thing under your feet. Your trip to Kerala will remain incomplete if you don't try this experience.
(Visited 1,632 times, 1 visits today)