Everyone likes to enjoy with their family, spend some time and have fun. And with the limited number of holidays for working people, it is necessary to spend them as efficiently as possible. With the thought of vacation comes the problem of planning. Well, you cannot enjoy an unplanned vacation. You need to be appropriately managed and well prepared about the events, the places and even the accommodation you will rent. Your nearby travel agency can handle things such as the events in those days, travelling and also the places worth exploring. You can hire one travel agent, and he will do all the hassle work for you. But, what about accommodation? This article will help you.
What is the best option to take?
There are the regular hotels that you will find near your arrival point; then there are resorts and even hotels on the beachside and hotels which have some more different things about them. Well, when the whole point of a vacation is to enjoy, relax and have fun, why not choose something more fun? Why not rent something which will make you feel better? And this is where the treehouse resorts in Kerala come into the picture.
What are treehouse resorts like?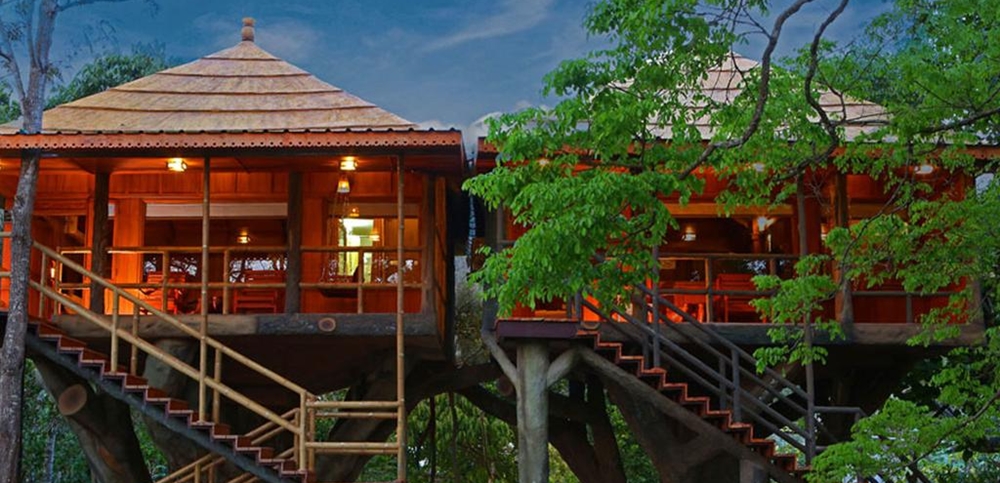 Image Source
Ever saw your kid watching some cartoons in which a group of kids decide to make some small hut on a tree to use as a base for secret meetings with friends. Or even the houses that birds make (basically nests). Well, treehouses have the same concept. Homes built with wood, in the middle of greenery and basically, on greenery that is on some trees, full of leaves and sounds of birds chirping are tree houses.
The basic concept which leads to the creation of such houses was to provide a greener and better environment to live. They provide the utmost sense of becoming one with nature and feel the amazingness of it.
How is a treehouse in Kerala better?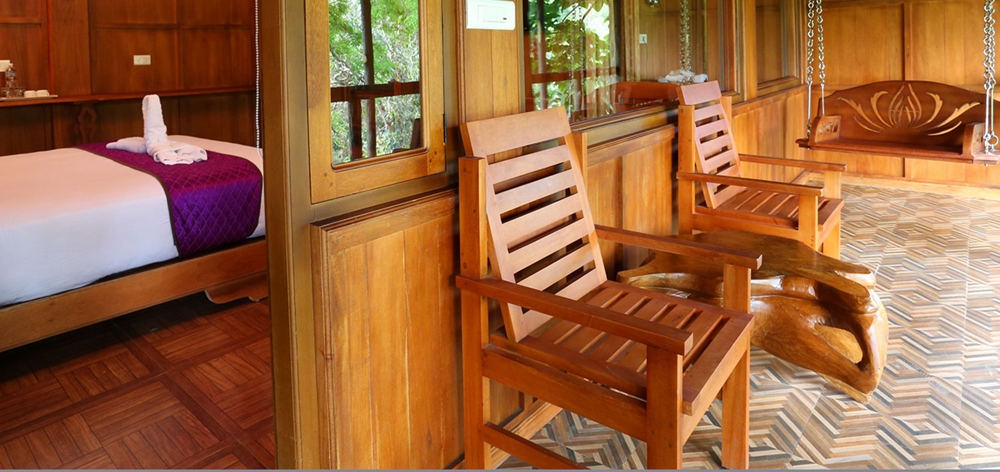 Image Source
Kerala, the heart of South India, is home to a great part of flora and fauna in the Indian Peninsula. The state, known for its vast greenery is one of the best places to enjoy in your vacations. And so, having the best of best things, that is a treehouse resort in Kerala will increase the fun ten folds. There are many reasons why a treehouse exceeds a typical hotel. Some of them are mentioned below.
Treehouses, being made on trees, give the best sense of nature. They make the greenery around you more enhanced. You will be able to enjoy time with a great environment, breathe in the excellent quality of air and feel the best.
In a treehouse, the best thing is the calm environment. Far away from the hassle and fast running life of cities, you will be able to feel relaxed. The sweet sound of the birds chirping and the wind flowing between trees and even the sounds that insects make in the night with be the satisfying sounds presented by nature; this will help your mind feel calm and relaxed.
For all persons still having a little child in you, the house will be like a dream come true. Well, as a child, you must be fond of cartoons, and especially the ones in which kids invent things and even end up making a treehouse. Well, the treehouse was built because it's a cartoon, but it is not so easy to make one in real life. Not just because of the unavailability of appropriate resources, but even the unavailability of a proper environment. And so, getting to live in a treehouse will revoke all those moments in you. So, why not try one treehouse in Kerala and enjoy the fun.
Take Away
For all those who are looking to stay in a treehouse in Kerala, you can find one easily on the internet. There are many resorts and treehouse hotels in Kerala. Just make sure to look for some points while searching and finalising the best one. Look for a good location which has good accessibility and which is close to tourist attractions. Some other things such as the style of the making and the availability of small facilities such as a nearby pond full of beautiful fishes, a spa or even a hot spring to enjoy more will be the additional features that will make your trip more fun.
Have a look at the best tree house accommodations in Kerala.
(Visited 629 times, 1 visits today)