Western shores are no more 'greener' for individuals living in India who used to run to places, for example, the U.S.A and U.K in the hope of discovering better medical facilities.
The prospering Medical Tourism has seen the progression of medical tourists from the Western nations to developing countries, for example, India. Well, what has prompted the development of this reverse trend?
It is India's next big industry; the medical tourism industry in the nation is developing significantly. Listed as the best five destinations on the planet by several surveys, India hosts lacs of medical tourists every year. The Indian healthcare industry is expected to become a US$300 billion industry by the year 2020. A report suggests that India's Medical Tourism industry segment is probably going to experience an astounding growth of 30% every year and the nation's income through the Medical Tourism industry would go higher next year.
Health (Medical) Tourism in Kerala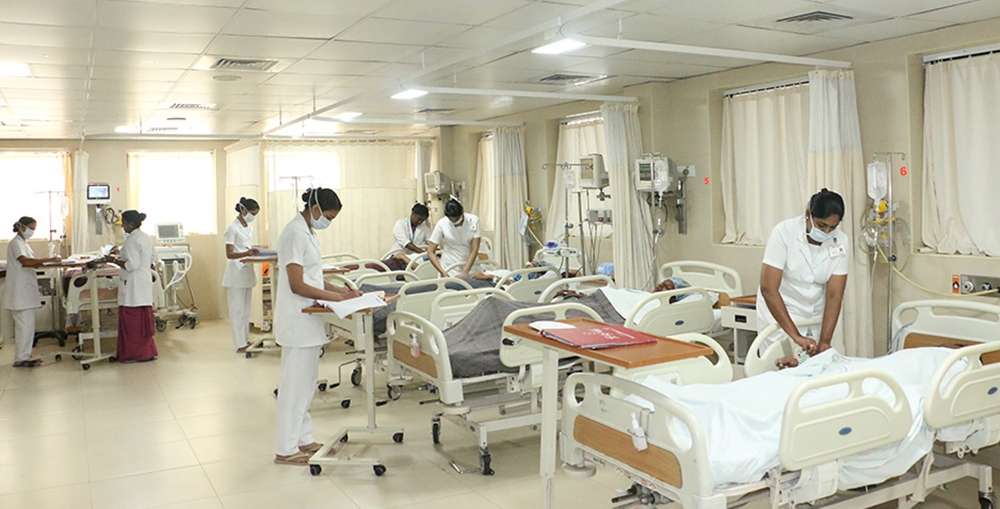 Image Source
Let's take a look at the top reasons why Kerala (India) is popular as a Medical Tourism destination:
Cost:
According to a report in a top magazine BusinessWorld, a heart bypass surgery costs US$144,000 in the U.S., US$25,000 in Costa Rica, US$20,000 in Mexico, US$24,000 in Thailand, but only US$8,500 in Kerala, India. The competitive pricing of the Indian medical tourism industry is the most lucrative part of it. The orthopedic centers, heart surgery hospitals, dental clinics, and bariatric surgery are offering services at a significantly lesser cost when compared to America and U.K.
Quality of Medical Care available:
The second main reason behind Kerala's popularity as a medical tourism destination is the accessibility of best-in-class medical equipment and advanced technology. India has the most significant number of USFDA (USA Food and Drugs Administration) – official drug manufacturing units outside the USA. The clinics in India have helped establish Kerala's popularity as a medical tourism destination that boasts of world-class medical facilities. The Public-Private Partnership (PPP) model also boosts the healthcare infrastructure in the state.
Wellness Tourism:
Kerala is home to the wellness tourism industry, one of the rising trends in the medical tourism industry. The Kerala Spa industry offers a blend of traditional Ayurvedic massages and other therapeutic programs. Medical tourists from all throughout the world travel to Kerala for spa and wellbeing getaways and preventive wellbeing services that incorporate stem-cell banking and DNA testing. The spa industry in Kerala has hundreds of spas that are spread across small and big towns of Kerala. The healing massages are particularly famous among the vacationers. Birla Kerala Vaidyashala Ayurvedic Spa Services is one of the prevalent spa centers in the nation.
Take a look at the best ayurvedic centers in Kerala.
Exotic Location
The enticing magnificence of stunning backwaters, the extraordinary hill stations and the dynamic landscape of Kerala are top tourist destinations in India. The state offers a perfect gateway to a rejuvenating vacation for medical tourists.
Have a look at the most spectacular destinations in Kerala.
Highly skilled Doctors:
The largest number of doctors, nurses and medical technicians on the planet are from India. The nation produces approximately 30,000 doctors and nurses every year. The British impact on medical education and the ability to communicate in English effortlessly has assisted further expand global health care in the nation. A substantial number of specialists in India have either studied in the top medicinal schools of the world or have gotten their training abroad. Most medical specialists in Kerala are bilingual, board-certified and accustomed to dealing with foreign patients.
Each one of these reasons makes Kerala a perfect destination for those looking for an escape from the exorbitant expenses of medical treatment in their country. Not exclusively are the low expenses of different medical facilities, for example, the expense of gastric sleeve in India, enticing enough for the medical tourists, yet in addition the opportunity to explore this captivating state that draws in crowds from all over the world each year.
Health (Medical) Tourism in Kerala
Kerala is a lovely destination famous worldwide for its backwaters, seashores, waterfalls, tea estates, and Ayurveda. The backbone of Kerala's economy has consistently been the tourism industry. Visitors come from all around the world.
But Kerala offers much more than this. Kerala is likewise a well known medical tourism destination too. As medical facilities are getting costlier in western nations, regular people are finding it hard to bear the medical costs in their own nation. In this manner, they visit nations looking for less expensive medical care with quality at par with international standards.
Kerala has developed as a significant center for international medical tourism. With Kerala expecting thousands of medical tourists every year, the medical tourism industry is only growing more. Kerala was already well known for its Ayurvedic medicines, which is rejuvenating and healing.
Medical Tourism Packages in Kerala – Ensure For a Unique Tourism Experience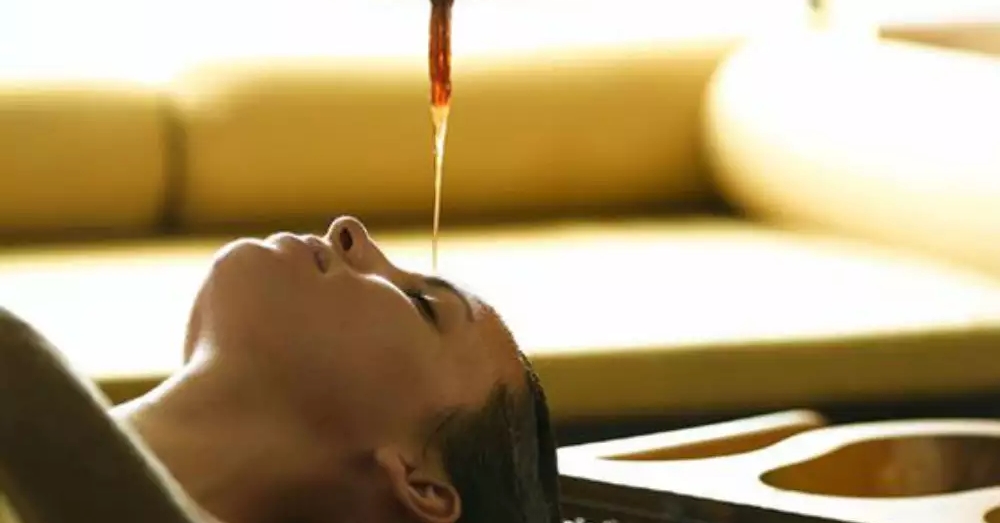 Image Source
What makes Kerala such a sought-after restorative medical tourism destination? As a matter of fact, Kerala is well-connected via air to major destinations on the planet. Another most appropriate reason is the climate of Kerala that stays moderate consistently. Patients need much lesser time to recover from ailments due to this.
Numerous hospitals equipped with advanced medical technology are located in Kerala. World-class medical specialists, well-trained and devoted nurses and staff work dedicatedly to give the best medical care. The language also isn't a barrier as Kerala has a huge population that talks in English. What's more, the most significant and deciding factor is the cutting of high costs of medical treatment in their own nation.
People from numerous nations are thronging to Kerala's top hospitals for beauty treatments, dental medications, cosmetology, hip and knee replacement surgery, ophthalmology ailments, obesity treatments, and voice treatment.
Aside from medicinal treatment, patients and their families or attendants can likewise take a trip through this lovely land by booking packages. The world-class hospitals, pre, and post-treatment care and wonderful weather make your medicinal treatment and healing in Kerala a positive encounter.
Medical Tourism Packages in Kerala
The medical tourism industry in Kerala has been registering a major growth over the past couple of years. In India, it has been growing by 30% consistently, with an ever-increasing number of patients from the West. Not only that, reports show that numerous fitness enthusiasts are in love with the Indian Vedic lifestyle. They feel encouraged to revive their wellbeing through Ayurveda medicine and treatments. Individuals from Europe, USA and the Middle East are looking for the assistance of Indian hospitals; because they are a cost-effective and dependable option. To top everything, the medical tourism industry in Kerala offers a wide assortment of packages that make certain to draw patients around the world. Alluring therapeutic the medical tourism packages additionally account for the outpouring number of patients consistently.
Medical Tourism Packages in Kerala primarily intend to offer patients comprehensive care and reviving experience. These packages permit patients to complete healthcare facilities as well as great tour choices too. The medical tourism packages are executed through successful partnerships among some of the finest tour operators, top hospitals, healthcare centres, and other travel service providers. Intended to live up to the needs of global patients, medical tourism packages include every possible facility within their domain be it surgical, diagnostic, holistic or some other correlative treatments. These packages empower foreign patients not only to undergo medical treatment yet additionally to find the natural beauty and rich cultural heritage of Kerala.
Kerala Medical Tourism Packages – Reason to Consider for Memorable Holiday Besides Treatments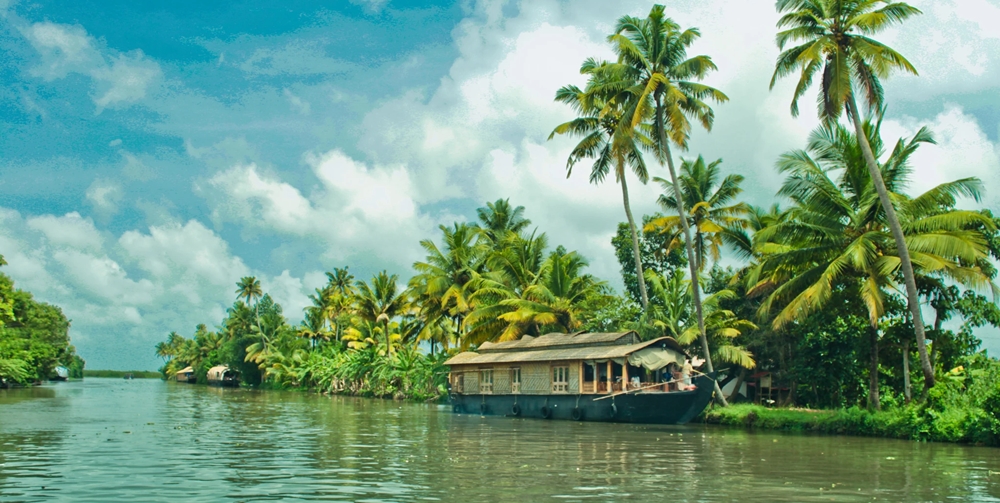 Image Source
The stunning state, Kerala, situated in the southern region of India, is globally well-known for its captivating attractions. They are purely unparalleled, mesmerizing, appealing and beyond visual and verbal descriptions. It is the short and sweet description that anyone can give as the state is internationally famous. It receives high praise from everyone who visits it.
Well, there are several reasons why Kerala is one of the most beautiful states in India. It is a highly sought-after destination on the world map:
There are several reasons for you to consider Kerala medical tourism packages.
1) The number of tourists visiting the state is growing day by day. That is because state has preserved its allure and magnificence as it was many years back.
2) Great facilities, well-maintained roads, and easy accessibility to all the tourist destinations.
3) Good standard of living, exotic hotels, and beach resorts are available at a cost-effective rate.
4) Beautiful vacation spots with spectacular natural beauty.
5) Kerala's captivating backwaters are beyond words, and their charm is simply exhilarating.
6) Refreshing greenery that rejuvenates your mind. You can spend with nature and experience the silence.
7) The state enjoys a pleasantly cool climate and a heavenly atmosphere. This special environment is unique to Kerala.
Kerala as the top Medical tourism destination
This blend of tourism as well as healthcare facilities at a reasonable price draws patients from all throughout the world. Not only are patients offered world-class facilities but at the same time are taken around to explore the beautiful state and have a look at its culture and social life. Furthermore, recent success stories of Indian doctors treating patients from abroad have likewise inspired an ever-increasing number of foreign patients to choose Kerala.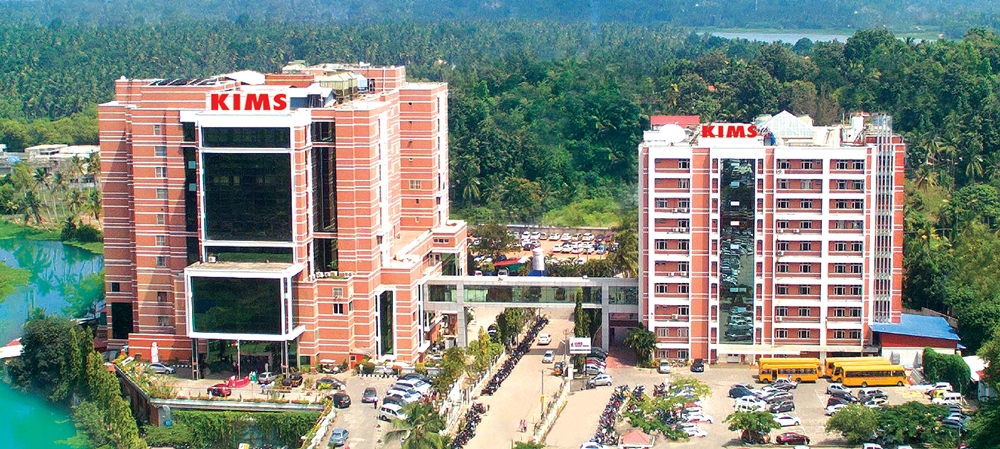 Image Source
Moreover, patients don't need to wait too long to go through any complex treatment or surgery in these medical tourism destinations in Kerala. But in Western nations, that is not the case. Such a long waiting time can even cost a patient's life! This is another reason behind the regular insurgence of overseas patients in the Kerala medical tourism sector.
The medical tourism has in this way discovered a powerful method to boost its market by offering a wide scope of medical tourism packages. Medical tourism services give detailed data on all unique medical tourism packages alongside some significant recommendations also. The hospitals, accommodations as well as transportation facilities are fulfilling international standards. So medical tourism packages are offer clients an opportunity to unwind and appreciate a rejuvenating experience!
An Outline of Medical Tourism in Kerala
The present phenomenon called "Medical Tourism" was conceptualized for more than a thousand years. All through the centuries, healthcare had consistently been a significant worry for the regular person. The nature of the treatment, cost, and convenience of the system have consistently been the significant determinants of a good healthcare system. Medical science has made great progress; nevertheless, some of the developed countries fail to fulfill the healthcare needs of their people in spite of having the extraordinary medical infrastructure.
The increasing expenses of medical services and the hassle associated with its availability have made the well-established idea of Medical tourism a phenomenon today. Nations like India have become the most favored Medical tourism destinations for the patients. In addition to the fact that they provide world-class medical care at reasonable rates, couples the Medical tourism package with a sight-seeing trip. Therefore, individuals from all throughout the world are going to Kerala to look for medical treatment.
Because of expanding medical rates and increasing bankruptcy rates also, Kerala has turned out to be one of the world's best destinations for Medical tourism. This is a result of three things; the assurance to medical excellence, the advantage with regards to cost and obviously the amazing vacation spots.
Because of the tremendous capability of medical tourism, the concerned authorities of Kerala are leaving no stones unturned to become the market leader in this industry. While a large portion of the developed countries like that of the United States is as yet battling to balance their out of track healthcare system, destinations like India have undoubtedly cashed in this chance by attracting an increasing number of medical tourists. Looking at Medical tourism packages is the best way to go now.
Read another blog of a person's first-hand experience with Kerala medical tourism.
(Visited 926 times, 1 visits today)