Someone rightly put it up, "The Impulse to travel is one of the most hopeful symptoms of Life". Categorically speaking, there are two kinds of travelers, one who spends hours curating an itinerary and indulges in elaborate planning so that he could make most of his journey. And then there's the other kind who is a bit adventurous and likes to take the bull by the horns- not planning much but prefers to keep on discovering and figuring out the next move while he's on the go. A common passion, enthusiasm and undying joy for travel keep both of them going. But whichever type of traveler you are, you need to have some products in your travel bag with you to ensure a smooth journey. We have made a list of 15 such essential items a dedicated traveler should have, let's see how many of these do you already have?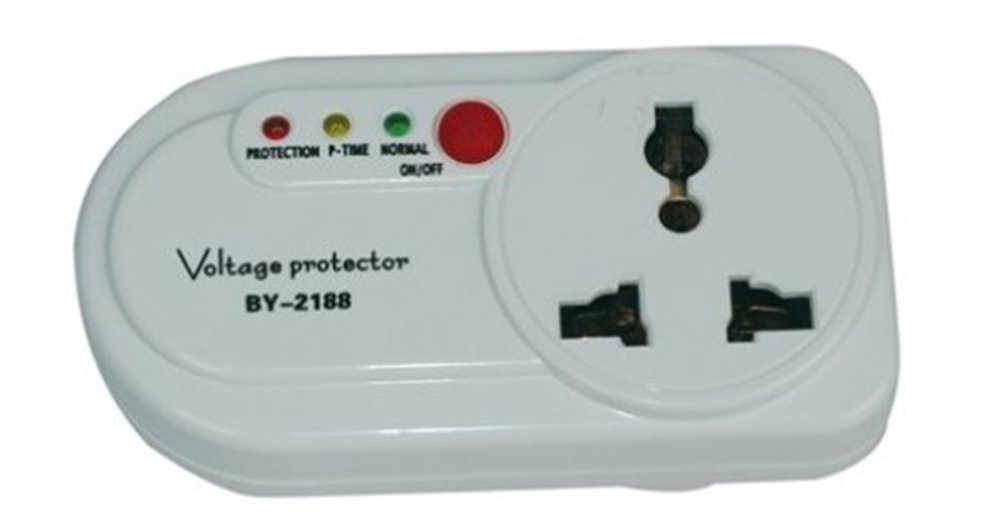 Image Source
Once you're out from your home territory, your electronic gadgets are at risk of power surges and voltage spikes. You don't want to risk your data on your laptop go blank, do you? Invest in a Smart Plug Voltage Protector that will automatically detect un-healthy power fluctuations and trips the power to the electronic appliances. It'll automatically resume power once the voltage back to normal.
You can buy one here
Pocket Torch with Alarm clock, Calendar and Temperature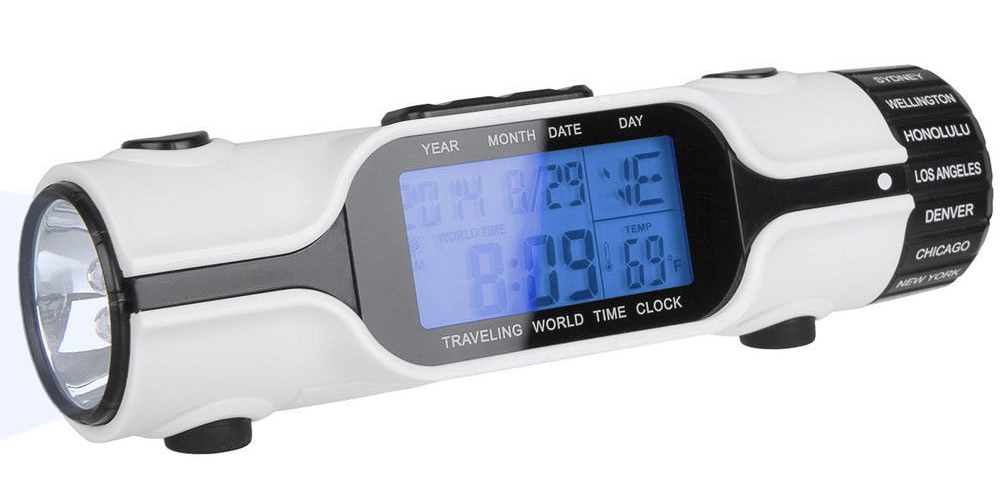 Image Source
This is a multi-purpose gadget and is a must-have in your bag. You might need a torch when on a trek or in other emergencies, and you can also check the date and time in it. You do not need to depend on your phone's flashlight for it. The world clock automatically adjusts the time when you enter the city name, so you don't have to manually set it every time you hop on from one place to another. The in-built Alarm clock will help you wake up on time and not miss important sightings on your tour. Then there's the temperature monitor which displays in both Celsius and Fahrenheit formats, to keep you informed about the weather. With LCD illumination and language support in 5 languages (English, Spanish, German, French and Italian), it's very convenient to use also. Other functions include Daylight Saving Time, Countdown timer and many more. On top of all this, it is quite compact and fits your pocket, making it easy to carry along.
You can buy one here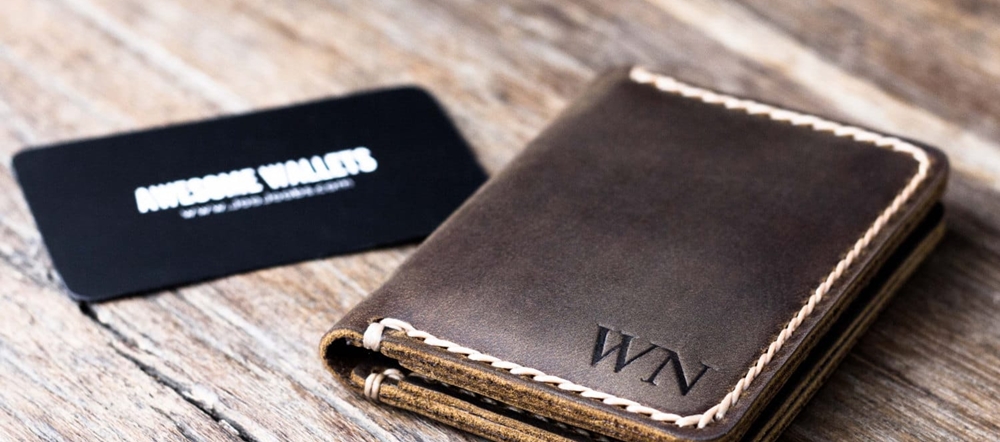 Image Source
As a traveler you might have to carry multiple credit cards, debit cards, forex card, ID card and other documents but losing any of these might cause you enough trouble to ruin your trip. So it's always better to have them all in one place, in a credit card case. This Credit card case has 13 card slots which should suffice your requirements, along with 2 money slots, which is also useful. It's made up of leather material which will last longer and has an elegant look. Most importantly, it is compact so it is easy to carry along.
You can buy one here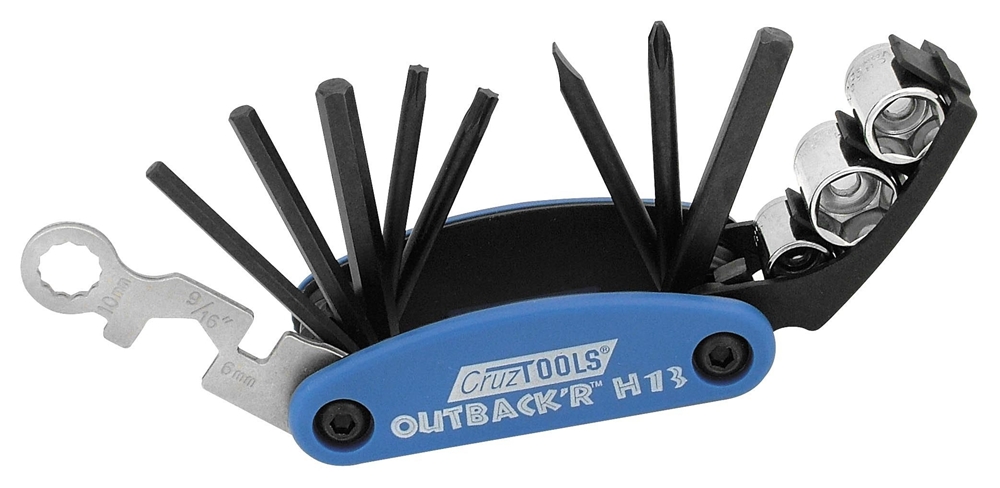 Image Source
The Swiss Army Knife has gained unprecedented success thanks to its usefulness and adaptability. There are many cheaper substitutes to it and with more features. A product like this is a must in your travel bag as it serves multi-functions. The mini plier is a good tool to hold, twist wires or tighten screws. Then there is the bottle opener which you never know when you might need it. Other tools include a screwdriver, blade, scissors, wire cutter, knife – all of which comes handy during travelling. There's a keychain and a flashlight also, which makes it a value for money product. So many tools, in the form of a foldable tool kit, one which is easy to carry, is indeed commendable. Not to mention you can also use it as a self-defence tool in case of any adverse situations.
You can buy one here
Portable Hook Type Weighing Scale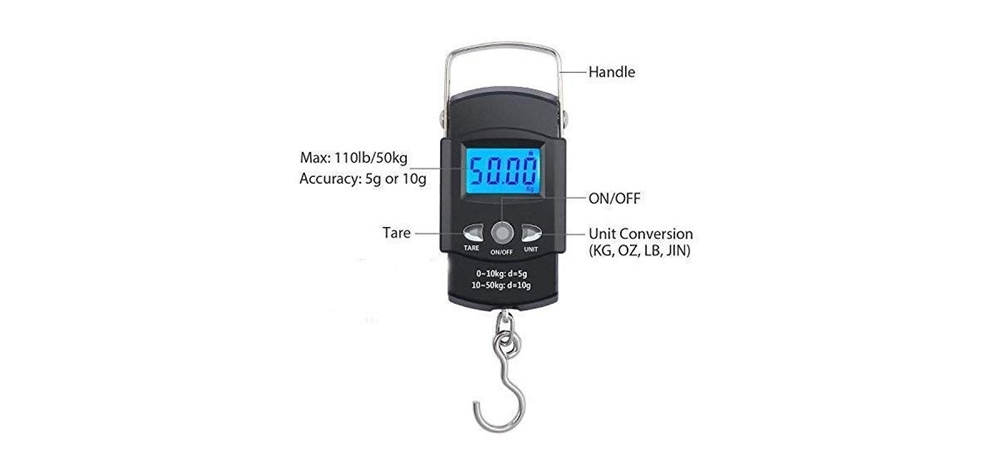 Image Source
While it is always recommended to travel light, but it doesn't always fit in since you want to carry a variety of clothes and shoes with you- not to mention some travel accessories too. But there are always limitations to your luggage size and weight. Airlines worldwide have started charging exorbitant prices for extra luggage (per kg); so a portable weighing scale will help you cut down extra costs.
This battery-powered scale is portable and handy but it has the capacity to weight items up to 50 kgs. The accuracy is top-notch and with the smart data lock functionality, weighing your luggage becomes a breeze. There is an LDC Display with auto-shutoff function to help save the battery life. This is a very useful gadget for air travellers.
You can buy one here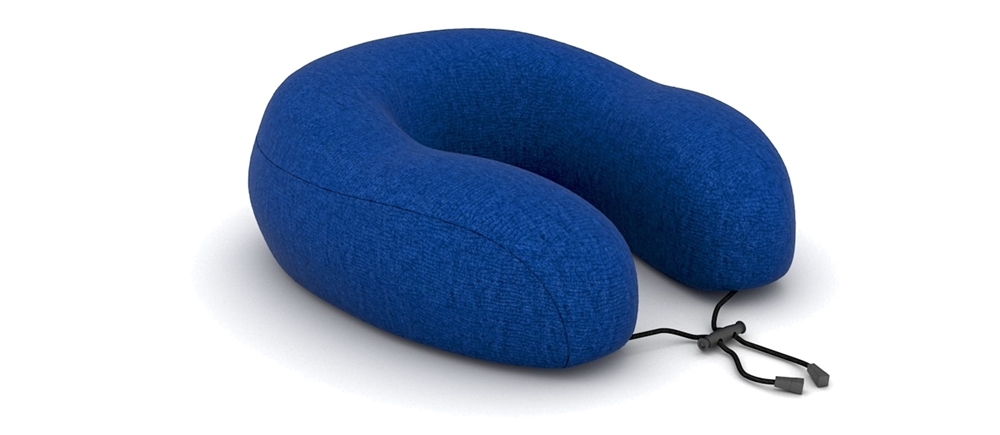 Image Source
Sometimes journeys can be long, exhausting and tiring. In these situations, you are most vulnerable to neck pains and injuries, which can often be long-lasting. To prevent this, you must have one neck pillow at your disposal. It can come handy while traveling in a car, bus, train or aircraft. Its micro-fibre soft cushion helps your neck be in place and also gets you a sound sleep while on the go. It's lightweight and you can simply attach it to your bag or hang it on a wall. It also comes up with an accessories pocket. Travel Pillow is a great health-safety product that comes at a very affordable price.
You can buy one here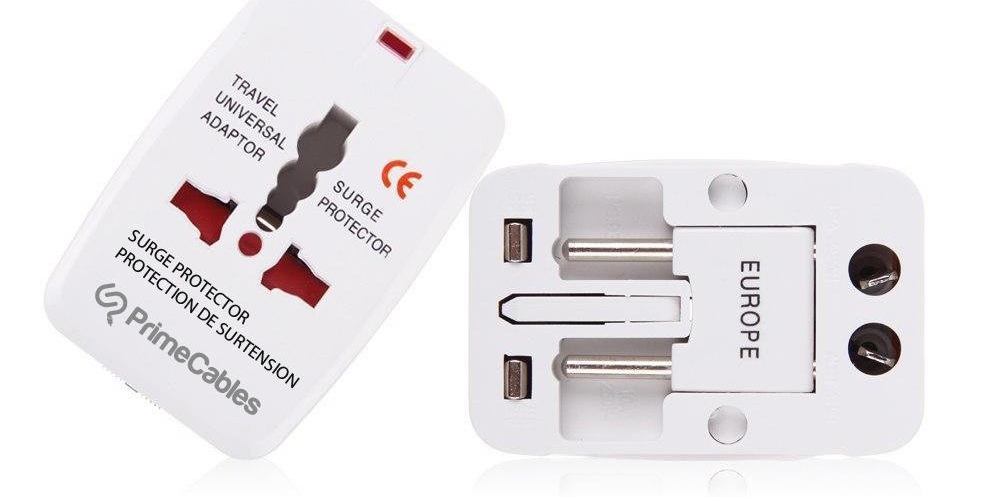 Image Source
This is a product for International travellers. Different countries have different electrical socket types and your electrical device might not fit in. Hence a Universal Travel Adaptor will save you some headaches. Suitable for more than 150 countries including the UK, US, Japan, Australia, Spain, and the EU, it can be used with any standard wall output. Besides being compact, it also comes with a child safety protection shutter. You should at least one Universal Travel Adaptor in your travel bag.
You can buy one here 
First Aid and Medicine pouch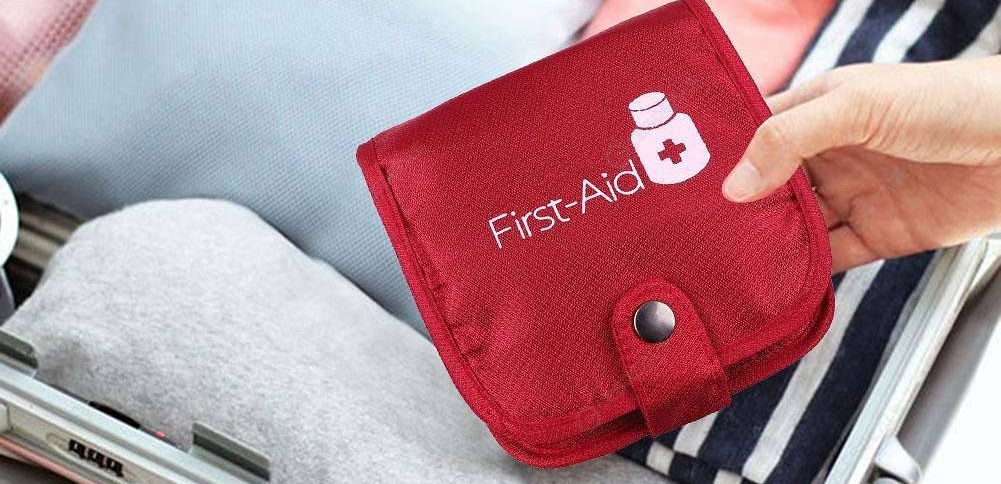 Image Source
A wise traveller is always prepared for any kind of light medical emergency. So you should always have a first-aid kit ready with you, you never know whom you might be able to help out. The pouch has many small compartments to fit in your pills and other medicines that you might need. Having all such things in one place is a good thing as it'll save you time searching for it. It is made of up high-quality nylon and is lightweight. It won't take up much space and you can easily tuck it between your clothes or in your handbag. The pouch has a zipper closure and even has a separate elastic holder to hold a tube of ointment type of medicines. This is utility product is suited for both domestic and international travellers.
You can buy one here
Image Source
A Toothbrush is one of the most essential things that we need every day. And it's always better to carry one yourself and not depend on arranging one at your travel destination, as not all hotels provide one. Having a flexible foldable toothbrush makes it extremely convenient to fit in your pocket, purse or a toiletry bag. Narrow head with rounded filaments, with an anti-slip grip, makes it a perfect product for your oral hygiene. Also, the cover folds in itself so you won't lose it anywhere plus your brush always remains protected from external dust and germs. This one is for all the smart travellers out there.
You can buy one here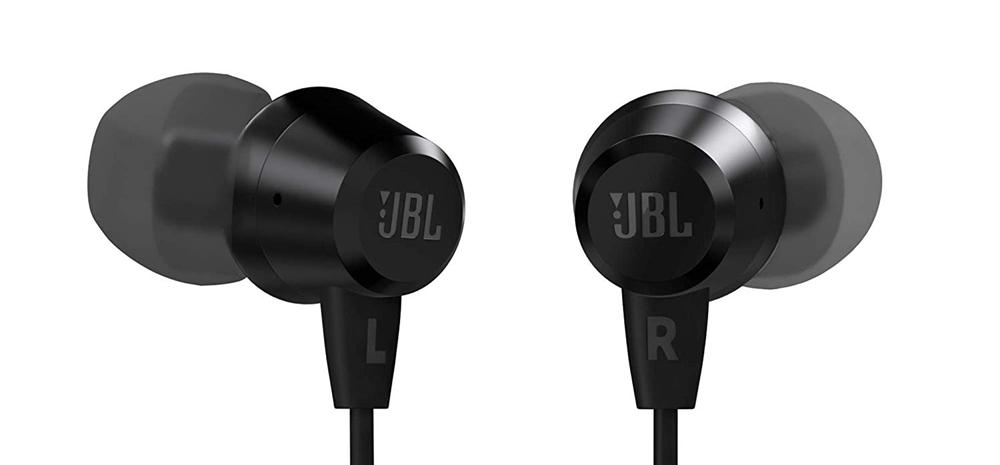 Image Source
Earphones can be your ideal travel partner. You can listen to relaxing music, catch up on some movies or even watch travel videos to know about your destination better. In-Ear earphones provide a rich audio experience and with an in-built microphone, you can also use it for making calls. We often come across many people who speak loudly in buses and metro, disturbing the peace of co-passengers. This JBL In-ear Earphones will avoid that kind of situation. JBL is one of the most preferred brands when it comes to audio, this particular product has Extra Deep Bass, Noise Cancelling feature, a button remote (for microphone) and a 3.5mm gold plated jack. They are lightweight and comfortable, making it one of the most sought-after products for travellers.
You can buy one here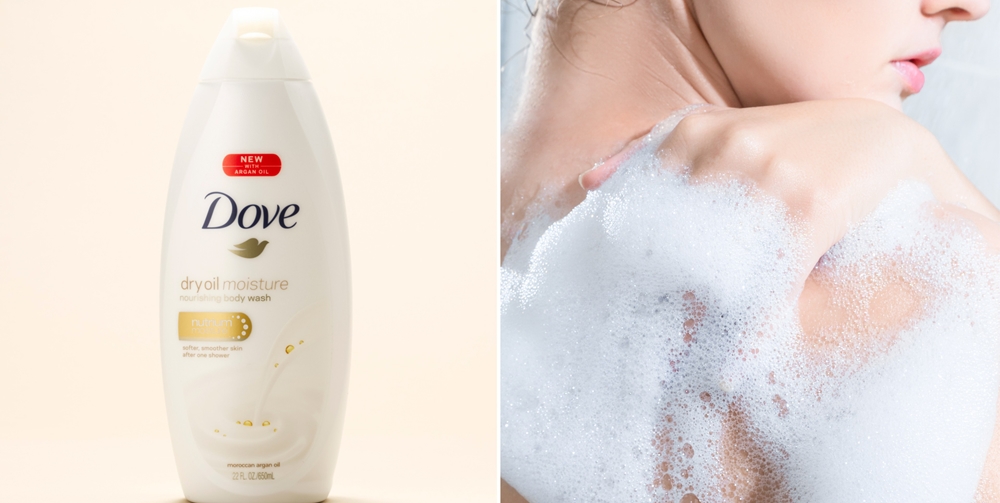 Image Source
Avoid carrying a bar soap while travelling as it is very inconvenient to dry them after usage and also that could allow for the transmission of bacteria if the bar soap is shared. But you don't have these hassles when using a Body Wash. Easy to open and use it is also perfectly safe to share it with anyone. Besides this, Body wash is also gentle on the skin and has moisturizing benefits. You should have this with you if you are a conscious traveller.
You can buy one here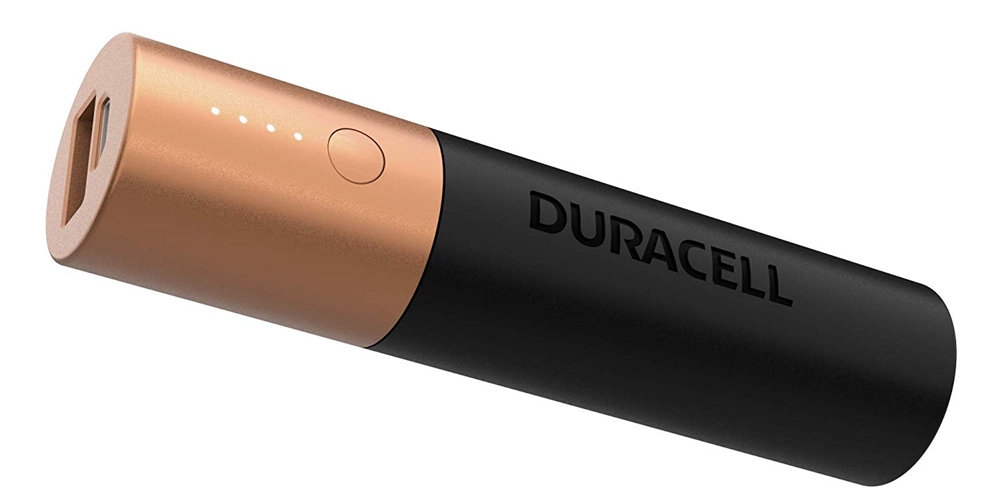 Image Source
Running out of battery power is the worst nightmare for every traveller especially if you are travelling alone. Most of us utilize most of our smartphones by running multiple-apps and they consume a lot of battery. Hence having a portable power bank will help you avoid a blackout and ensures that your mobile phone, tablets, smart band, headphones, camera etc. are always charged up.
This Duracell power bank is an advanced product with many safety features- short circuit, over-voltage, flame retardant, temperature control, output overload, cable loop protection and equipped with fast-charging capabilities. This product will save you from a lot of troubles.
You can buy one here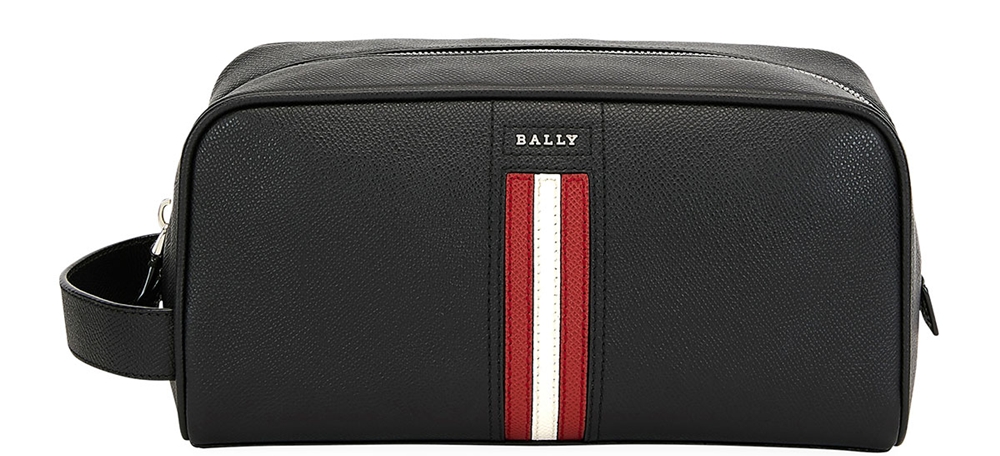 Image Source
A Toiletry bag will help you organize all of your toiletry stuff in one place which would be very advantageous while travelling. You can keep your toothbrush, toothpaste, deodorant, shower gel, creams etc in it and take it along with you in the bathroom. This is a very useful kit and a must-have for all-season travellers. Without a toiletry bag, you would have to keep it along with your clothes and other stuff, which should be avoided.
While purchasing one, always lookout for a durable material, it should have multiple storage places and also have a hook to hang onto a wall.
You can buy one here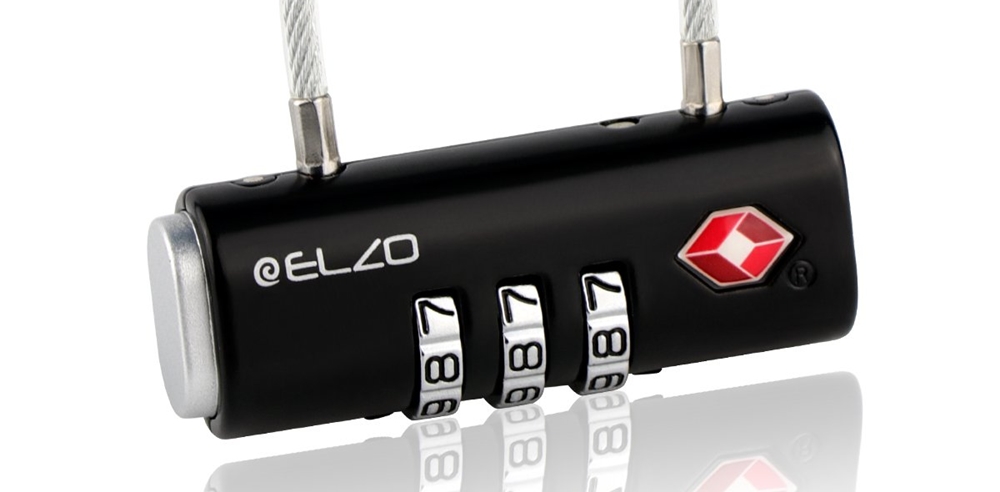 Image Source
It is always better to have precautions in place and a safety number lock will go a long way in protecting your luggage. It is better than the regular key-locks and built of strengthened material. You can lock the suitcase of your shoulder bag with a security number combination that only you would know. It would also act as a deterrent to thieves as they are less likely to steal a bag that is equipped with a number lock. Many times we need to remember where we keep the key of our lock think hard to find a safe spot to keep one, with safety number-lock you have the advantage that you don't stand any risk of losing your keys and just need to remember the three-digit code to open. That said, when buying one safety number-lock, always try to buy a good quality TSA approved one.
You can buy one here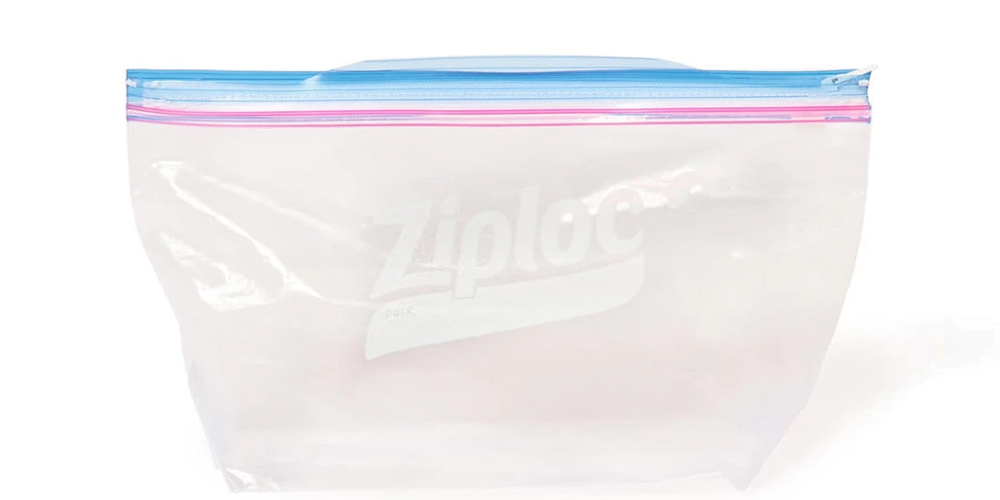 Image Source
These resealable plastic bags can be of multi-purpose use. They are available in many different sizes and can be used to store liquid bottles that you may fear to leak out and spoil your other items in the bag. You can also use this to keep your wet towels or other dresses. This could also come handy to store your mobile phones, wallets, passports and other important documents if you are travelling around in rains. You can also pack off your dirty shoes and slippers in it. This is a very useful product and you never know when you might need it.
You can buy one here
Have a look at some amazing travel tips that will help you enhance your travel experience.
(Visited 126 times, 1 visits today)