Are you planning a trip to God's Own Country, Kerala? Kerala is truly a heaven on earth with jaw-Dropping views of tea gardens, astonishing waterfalls, as well as beautiful backwaters. Words will fall short of describing the beauty of Kerala! The state is also known for its rich culture and traditions. If you are tired from the tedious and hectic day to day life and looking for a relaxing vacation, then there can be no better place then Kerala. Travelling makes us feel alive and also makes us live the moment at its best. But the thing we are not sure of is our health. So you need to know about the good hospitals in Kerala.
Irrespective of how we are travelling, whether solo, with friends, couples, or a family, anyone can fall sick. It may happen since we are exposing our body to a different climate and food. Continuous travelling can also make us tired.
And if you are travelling to Kerala with someone with disorders or babies, then it's essential to have a list of good hospitals in Kerala. And then another drawback is that as we travel to a different state we don't know the local language, it becomes next to impossible to find the best hospital to get treated. Our travelling fun is ruin, so to avoid any such condition. It is mandatory to have a list of good hospitals in Kerala district wise which are travel-friendly, easy to access with proper treatment so that your travelling fun is not waste. Prevention is better than cure!
Here is the list of Best Hospitals in Kerala that one should keep a note while visiting Kerala to make your trip best trip of your life at one of the best destinations:
Hospitals in Thiruvananthapuram District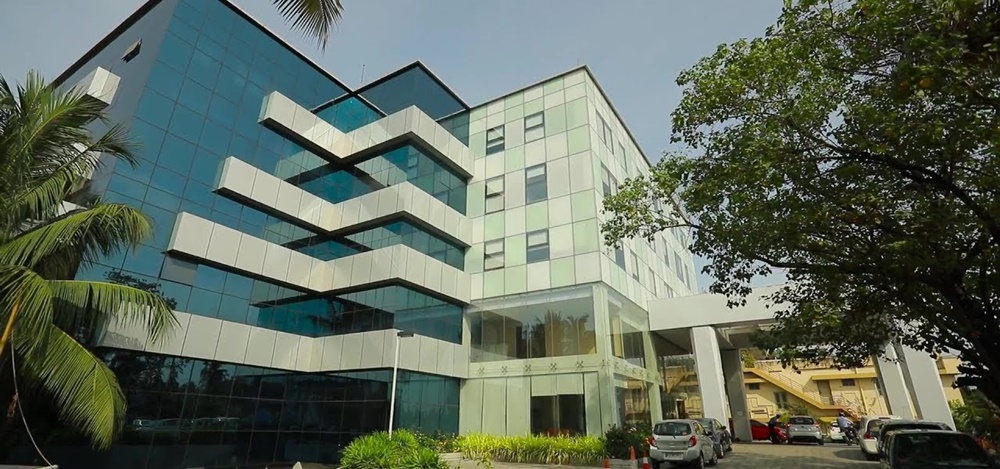 Image Source
Thiruvanthapuram District of Kerala has many tourist spots that every visitor loves to visit when he comes to Kerala. Since it is the capital of Kerala, it features many significant tourist attractions like Sree Padmanabhaswamy Temple, Poovar Island, Varkala Beach, Varkala Cliff, Kovalam Beach, Magic Planet Theme Park, Lighthouse Beach, Thiruvanthapuram Zoo and many more. Destinations like Trivandrum, Varkala Beach is also one of the must-visit locations in Kerala.
If you are looking for Best Hospitals in Thiruvanthpuram District then here the list:
– Ananthapuri Hospitals And Research Institute: With the most experienced as well as renowned doctors in the state, Ananthapuri Hospital is easy to access and a travel-friendly hospital in Thiruvananthapuram. Since it is on bypass, you do not need to visit and search in the city much to reach the hospital.
Address: Chacka, NH Bypass, Thiruvanthananpuram- 695024
Tel: 0471-2579900, 25065665
Emergency: 0471-2507575
– Cosmopolitan Hospital: Cosmopolitan Hospital offers high-class treatment with 24×7 pharmacy, blood bank, ambulance, as well as blood bank services.
Address: Pattom, Trivandrum – 695004
Phone: 0471-2521252
– KIMS Hospital- One of the Best Emergency Care Hospitals in Trivandrum. Blood Bank, Pharmacy and Ambulance Serviced available 24*7
Hospitals in Kollam District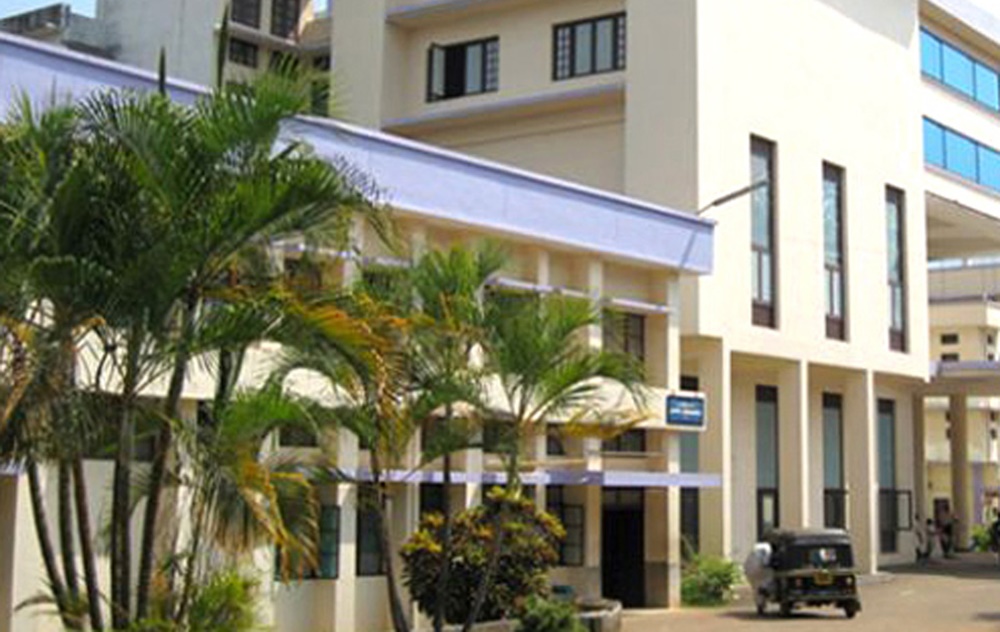 Image Source
Kollam is another beautiful district in Kerala with main tourist spots like Jatayu Earth's Center, Palaruvi Falls, Shendurney Wildlife Sanctuary, Themala Dam, Sasthamkotta Lake, Suspension Bridge and many more. It is vital to know the best travel-friendly hospitals in Kollam District, and few are as follows:
– Holy Cross Super Speciality Hospital: With 24X7 services and experienced doctors, it is one of the well-known hospitals in Kollam.
Adress: Kottiyam, Kollam – 691571
Phone: 0474-2530121, 04074-2530122
– Bishop Benziger Hospital: It is one of the best hospitals with the best services offered as well as travel-friendly with all the essential emergency services.
Address: Beach Road, Kollam – 691001
Phone: +91-474-2768202, 2768205
Alappuzha District, Kerala:
Alappuzha District Kerala serves tourists with the best must-see spots and another reason which makes this district the most visited one is Alleppey Backwaters and the houseboats! There are many tourist spots like Ambalapuzha Sree Krishna Temple, International Coir Museum, Alappuzha Beach, St. Mary's Forane Church, etc. If you are visiting Kerala, then your tour won't be complete without visiting Alappuzha. Few Best hospitals in Alpuzzha Kerala are as follows:
– KVM Multispeciality Hospital: With best quality treatment from best doctors, KVM Multispecialty is one of the hospitals you can hit in the case of emergency in Alappuzha.
Address: No 30, Cherthala, Alappuzha-688524
Contact Number: +914782812228
Malabar Hospitals: Malabar hospitals serve good quality treatment and serve even in emergencies with an experienced team of Doctors.
Address: West Yakkara, Alleppey, Alappuzha-688001
Phone: +914772376822
Hospitals in Pathanamthitta District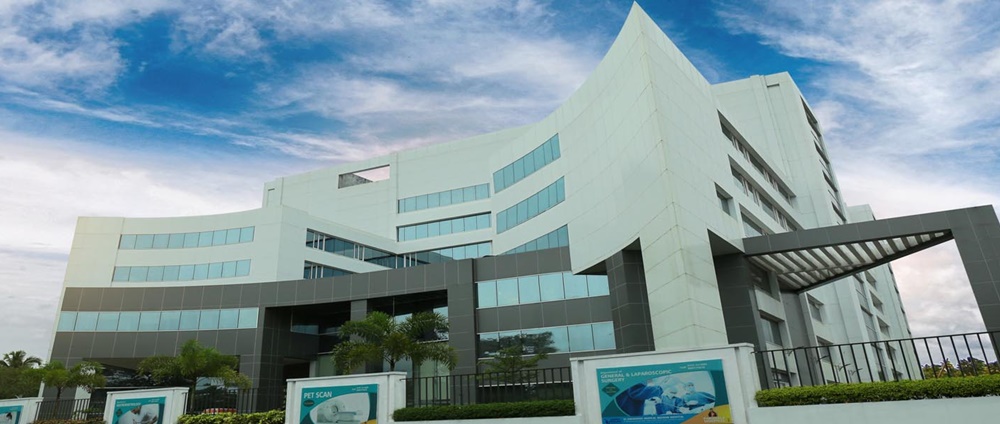 Image Source
Pathanamthitta district of Kerala with spectacular hills, lush forests, Pilgrimage, as well as rivers. It is known as Headquarters Of Pilgrimage Tourism of Kerala as there are also several churches, temples, and mosques with astonishing scenic beauty. So if you are planning to visit Pathanamthitta to take blessings and explore the jaw-dropping nature of places like Gavi, Pampa River, Aranmula, Perunthenaruvi waterfalls. Then here is the list of Best Hospitals in Pathanamthitta which are easily accessible you should know:
– St. Gregorios Mission Hospital: St. Gregorios Mission Hospital is a well known multispeciality hospital in Pathanamthitta District with various special treatments and emergency services.
Address: Parumala, Thiruvalla, Pathanamthitta, Kerala- 689626
Contact: 0479-2312465, 2312266
– Royal Hospital Koodal: Royal Hospital Koodal is a general hospital with various treatments and emergency services.
Address: SH8, Koodal, Kerala-689693
Contact Number: 04734271447
– Pushpagiri Medical College Hospital: Pushpagiri Medical College, Thiruvalla, is a 900-bed multidisciplinary super speciality hospital.
Address: SH 1, Thiruvalla, Kerala 689101
Ph: 0469 270 0755
-Believers Church Medical College hospital: Believers Church Medical College Hospital is multi-speciality a healthcare institution with a 500-bed.
Address: St. Thomas Nagar, Kuttapuzha, Thiruvalla, Kerala 689103
Ph: 0469 270 3100
Hospitals in Kottayam District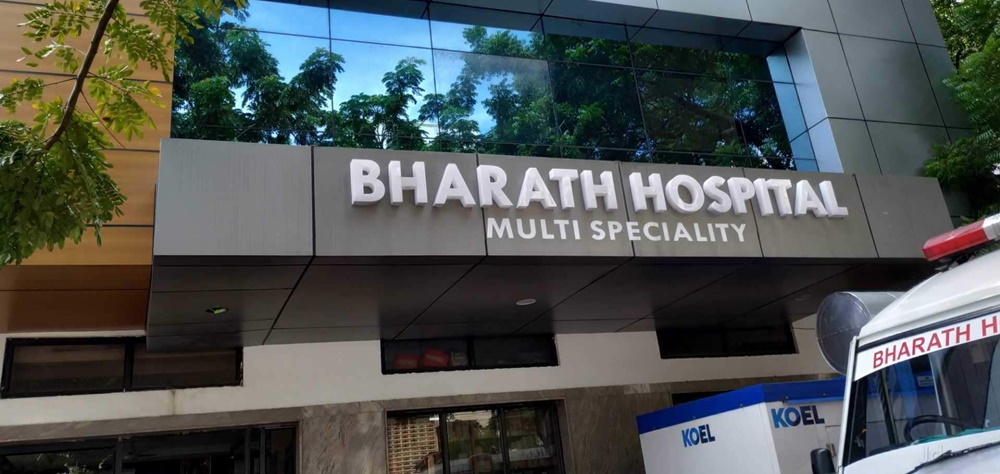 Image Source
Kottayam District is another most visited place in Kerala with extremely stunning tea gardens, Temples and Waterfalls, and many fun activities to do. Places like Vagamon, Illikkal Kallu, Vaikom Mahadeva Temple, Elaveezhapoonchira, Marmala Waterfall are few must-see spots. Best Hospitals in Kottayam Kerala you should know are:
– Caritas Hospital: Caritas Hospital is one of the well-known hospitals in Kottayam with a team of 88 doctors. Its best for emergencies as well.
Address: Hellakom P.O, Kottayam, Kerala – 686016
Phone: 0481-2790025
– Bharath Hospital: This hospital is best for the treatment of any disease with 48 expert doctors.
Address: No 222, Near Thirunakkara Mahadeva Temple, Azad Lane, Kottayam, Kerala: 686001
– Matha Hospital: The hospital houses all the major departments of medicine under one roof.
Address: 02, Main Central Road, Thellakom, Kottayam, Kerala 686630
Ph: 0481 279 2500
Idukki District, Kerala:
One of the most beautiful districts of Kerala is Idukki with the best tourist spots like Idukki Wildlife Sanctuary, Idukki Arch Dam, Keezharkuthu Falls, Hill view park, Valara Waterfalls, Pothamedu Plantations, Kulamavu Dam, Painavu, and many likewise. Here are few best hospitals in Idukki which are travel-friendly as well as easily accessible:
– St.John's Hospital: St.John's is one of the well-known speciality hospitals in Idukki for overall treatments.
Address: S.T.John's Hospital, Kattappanna South P.O. Idukki Kerala-685515
Contact Number: +91-4868272230, 251400
– Karuna Hospital: Karuna hospital is a general hospital in Idukki with various special treatments.
Address: Nedumkandam, Idukki-685515
Phone: 04868-233935
-Tata General Hospital-Munnar: If you are in Munnar and need urgent basic medical assistance, Tata General hospital is one for you.
Address: General Hospital Road, Nullatanni, Munnar, Kerala 685612
Ph: 04868 255 888
Hospitals in Ernakulam (Cochin) District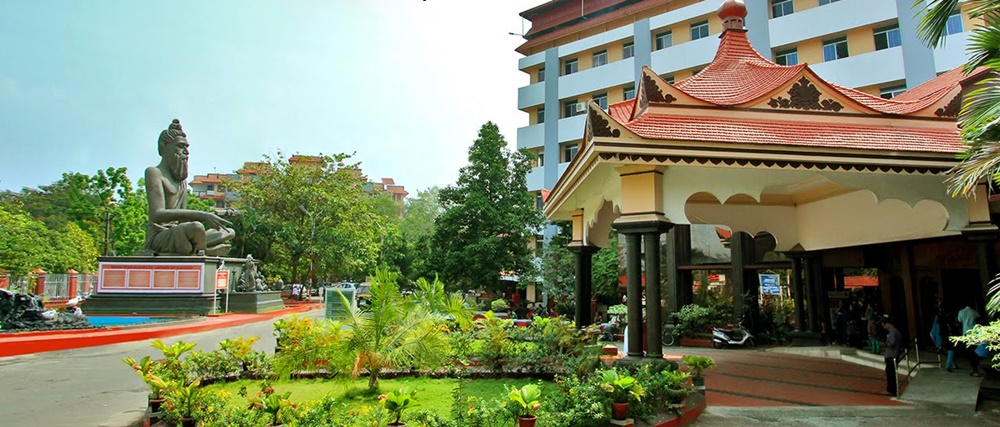 Image Source
One of the most developed districts in Kerala with major tourist attractions like Fort Kochi, Dutch Model Palace, Cherai Beach, Chennamangalam, Mangalavanam Bird Sanctuary, and many likewise. If you need a hospital, then you can visit these below-given hospitals in Ernakulam
Aster Medicity: Aster Medcity is a quaternary care healthcare centre in the city of Kochi and one of the largest in South India.
Adress: Kuttisahib Road Cheranelloor, South Chittoor, Kochi, Kerala 682027
Ph: 0484 669 9999
– Amritha Hospital: One of the most popular and best quality hospital in Ernakulam
Address: Amritha Lane, Aims Ponekkara, Ernakulam-682041
Phone: +914846681234
– Medical Trust Hospital: One of the best hospital for overall treatments and emergencies
Address: M G Road, Pallimukku, Ernakulam-682016
Phone: +914842358001
VPS Lake Shore Hospital: VPS Lakeshore, also known as Lakeshore Hospital is a multi super-speciality Hospital in Kochi, Kerala.
Address: NH-66 Bypass, near Police Station, Nettoor, Maradu, Kochi, Kerala 682040
Ph: 0484 270 1033
Hospitals in Thrissur District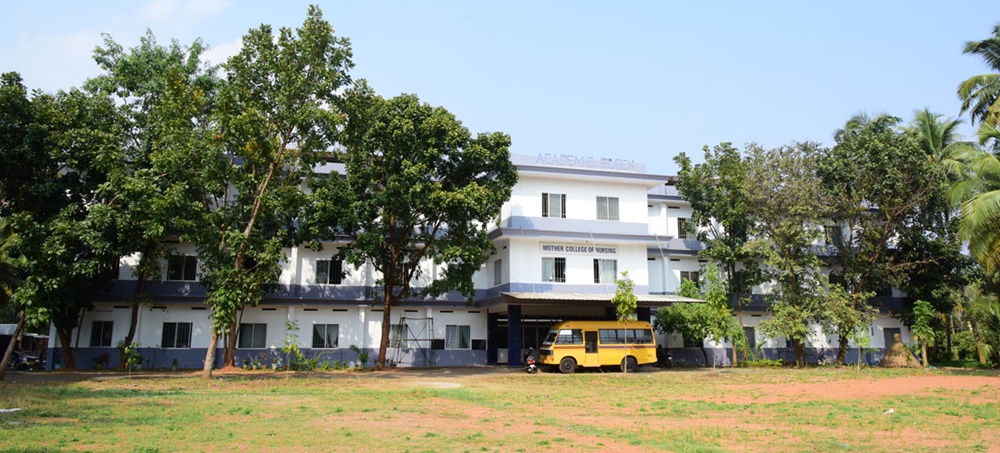 Image Source
Thrissur district is rich in culture as well as traditions with tourist spots like Vadakkumnatha temple, Punnathur Kotta elephant sanctuary, Peechi Dam, Peechi-Vazhani Wildlife sanctuary. If you need a Hospital in Thrissur, then here is are a few best ones:
– Daya General Hospital and Speciality Surgical Centre: With 23 doctors and 23 specialities its one of the most trusted hospital
Address: Shoranur Road, Near Viyyur Bridge, Thrissur-680022
Phone: 0487-2475100
– Mother Hospital: With experienced doctors its bets for emergency conditions
Address: Olari, Pullazhi, Thrissur H O-680001
Phone: 0487-2434100
– Jubilee Memorial Hospital: Jubilee Mission Medical College and Research Institute is a private medical college located at Thrissur in Kerala.
Address: P. O, Jubilee Mission Rd, East Fort, Thrissur, Kerala 680005
 Ph: 0487 243 2200
Hospitals in Palakkad District
Palakkad District is one of the most scenically beautiful places in Kerala with major tourist attractions like Nelliyampathy Hills, Kava, Malapuzha Dam, Kalpathy Temple, Tipu Sultan Fort, Dhoni Waterfalls and many others likewise. Here are the best hospitals in Palakkad which are easily accessible:
– Athani Hospital: Best for overall treatment
Address: Nattukal-Atthicode Road, Nattukal P.O, Chittur Taluk, Palakkad-678554
Phone: 0491-2536293
-Thangam Hospital Of PMRC: One of the well-known hospital in Palakkad with a team of 24 Doctors
Address: West Yakkara, Palakkad-678004
Phone: 9495500123
Hospitals in Malappuram District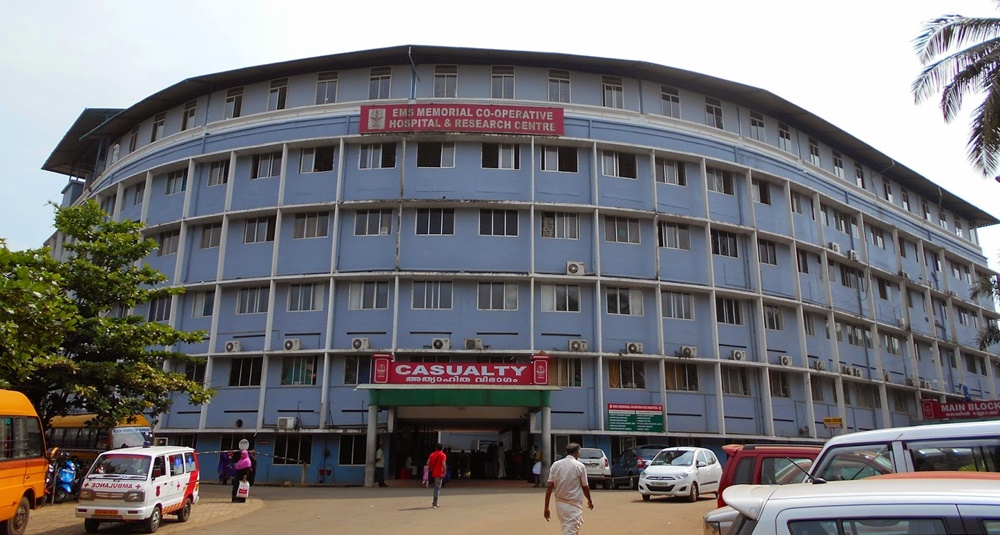 Image Source
Known for its fascinating beauty as well as major tourist spots like Mini Ooty, Nilambur Teak Museum, Arya Vidya Sala, Kodikuthimala, and a lot more. If you are visiting Malappuram, then here are few hospitals you need to know for the safer side.
– E.M.S. Memorial Co-operative Hospital and Research Centre: With expert doctors with 24/7 service
Address: Perinthalmanna, Panambi, Malappuram-676505
Phone: 04933-300000
– Cimar Edappal Hospitals: With 17 doctors for the best treatment
Address: Pattambi Road, P.O, Edappal, Malappuram- 679576
Phone: 0494-2680755
Hospitals in Kozhikode District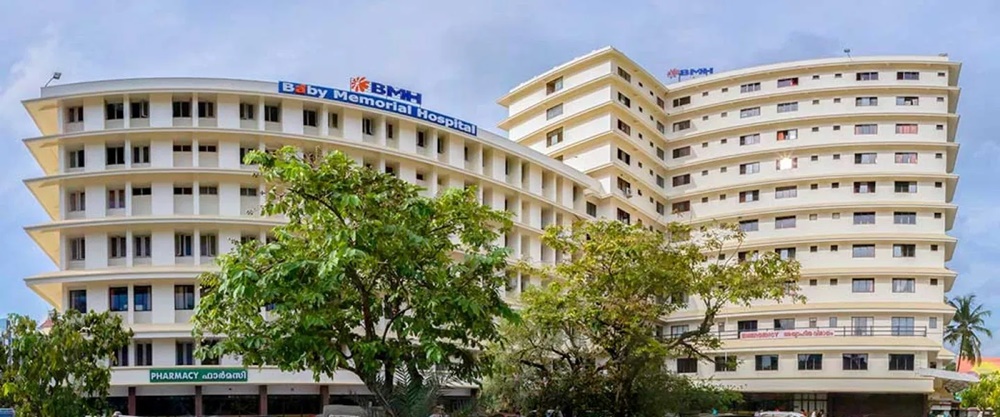 Image Source
The beautiful district in Kerala with tourist attractions like Backwaters, Kozhippara Falls, Thushargiri waterfalls, Thikkoti Light House, Beypore, Kakkayam, and other amazing places likewise. List of best hospitals in Kozhikode are as follows
– Baby Memorial Hospital: Best with experienced doctors and treatments
Address: Indra Gandhi Road, Kozhikode-673004
Phone: +914952777777
– C.H.C Kakkoor: Best quality treatment and emergency services.
Address: Kakkoor Balussery, Kakkoor, Kozhikode-673613
Phone: +914952552063
Hospitals in Wayanad District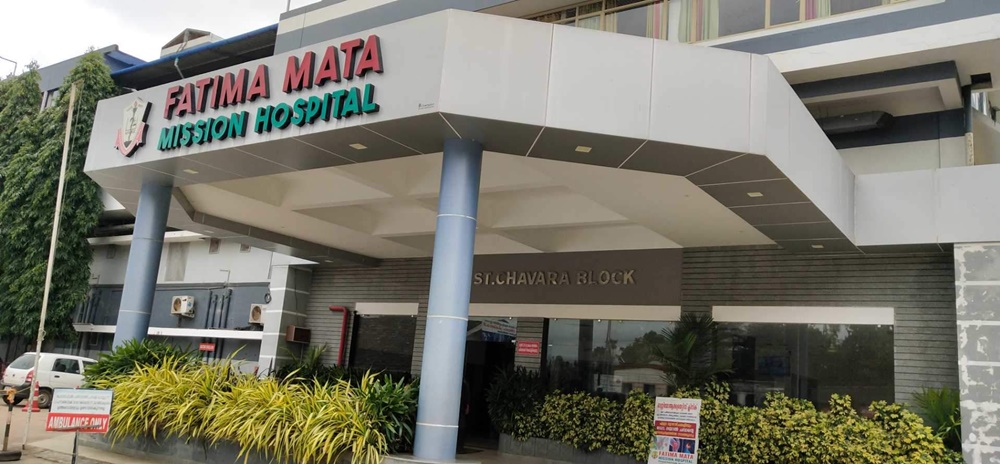 Image Source
Wayanad is one of the immensely beautiful districts of Kerala known for best travellers points like Banasura Sagar Dam, Wayanad Wild, Kalpetta, and many more likewise. Best hospitals in Wayanad are:
– Kripa Hospital: Kripa Hospital is the best general hospital for any treatment
Address: Kripa, Kalpetta, Wayanad
Phone: 04936202216
– Fatima Mata Mission Hospital: One of the best hospital for any treatment
Address: Pinangode Road, Kalpetta, Wayanad-673121
Phone: 9447540020
Hospitals in Kannur District
Image Source
Kannur District is one of the most visited as well as one of the most beautiful places with the awesome climate in Kerala. It offers you locations like Muzhappilangad Drive-In Beach, Rajarashwara Temple, Palakkayam Thattu, Payyambalam Beach, Vismay Water Park, and many more likewise. Best hospitals in Kannur that are easy to travel are:
– Aster MIMS Hospital: Best with three expert doctors and all other services
Adress: Chala East, Kannur, Kerala-670621
Phone: 9947099099
– Dhanalakshmi Hospital: Best hospital for all type of emergencies and treatments
Adress: Kannomthumchal Road, Kannur- 670002
Phone:0497-2701524
Hospitals in Kasaragod District
Kasaragod District of Kerala is known for its Coir and industries of handlooms, also known as a land of gods, beaches, hills, and rivers. It is an overall package of adventure and relaxation. Enjoy the Kasargod beach, Malik Dinar Mosque, Chandragiri Fort, Ananthpura Lake Temple, as well as other beautiful places in Kasaragod. Here are few best hospitals in Kasaragod in case of any emergency:
– Cure well Hospital: One of the best speciality hospital in Kasaragod
Address: Nullipady, Kasaragod-671121
Contact: 04994222324
– Manipal Uma Hospital: Well equipped hospital for any treatment
Address: Adkalthbail, Kasaragod-6771121
Phone: 04994224422
It is essential to make sure you know everything, including hospitals, about the place you are about to visit. Kerala is the place with millions of visitors every year. So pack your bags and head towards the most memorable journey to the paradise of the earth without any stress!
Also, know why many foreigners come to Kerala for medical treatments.
(Visited 4,531 times, 4 visits today)