Ayurveda is the ancient Indian way of healing various diseases. It began in India more than 10,000 years ago and is thought to be the oldest healing science in existence. There are many ayurvedic resorts in Kerala which welcome its visitors from around the world with the ancient practice of Ayurveda. The word Ayurveda means 'Science of Life'. It is an old method of holistic living. In South Indian province of Kerala, it has been practiced religiously. According to the legend, this old healing procedure was given to people from the holy deities themselves. The primary component of this old practice is to rejuvenate one's mind, body, as well as the soul. The rainy season which is from June to August is considered to be the perfect time for Ayurvedic treatments.
People are willing to experience a 'healthier' side by visiting Ayurvedic resorts in Kerala as a getaway from the dull, hectic daily existence and also to treat serious ailments. These centres situated at the outskirts of the city over extensive and unspoiled forests entice tourists into its quiet and peaceful edifices.
Let's discover and also learn about some of the best Ayurvedic resorts in Kerala has:
Mekosha Ayurveda Spa Suites Retreat                                                                      Location: Thiruvananthapuram, Kerala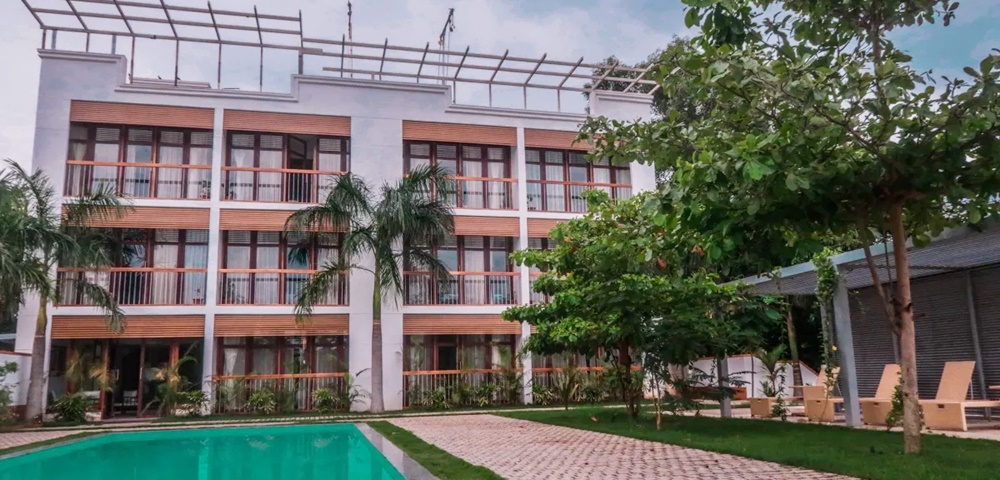 Image Source
Mekosha opened close to Trivandrum in 2018, and brings a prominent new idea to India—in-suite spas and unlimited massages. Believe it or not, you can have as many massages as you wish, and you can either have them in your room or any other place in the property.
Apart from traditional Ayurvedic treatments, administered by doctors as per the guest's needs, international treatments like Swedish massage are also available. Want to have a foot massage while unwinding by the river? Well, it is possible! And Ayurveda is a lot more than mere treatments. It extends to diet also. Mekosha also teaches its guests how to cook Ayurvedic cooking that is healthy. They use local ingredients and there is a common dining table for guests to have their meal and also chat. Your experience here will be friendly as well as memorable.
Kalari Kovilakom
Location: Palakkad, Kerala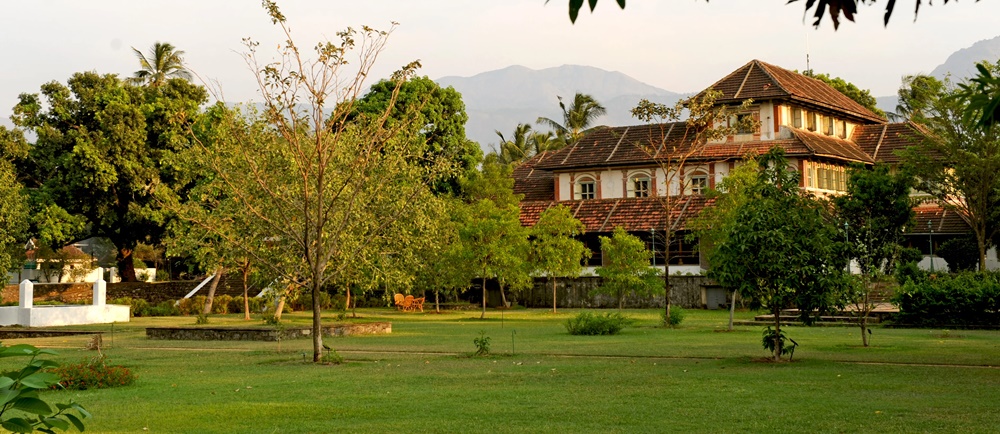 Image Source
This is one of the most extraordinary Ayurvedic resorts in Kerala and all-vegetarian. This property is recognized for its calm and peaceful meditation as well as yoga sessions. They have a wide range of massages and Ayurvedic treatments. They also offer these services for customizable time periods.
Note: Meat consumption, alcohol consumption and Leather products are not permitted during your stay.
Carnoustie Ayurveda And Wellness Resort
Location: Mararikulam, Kerala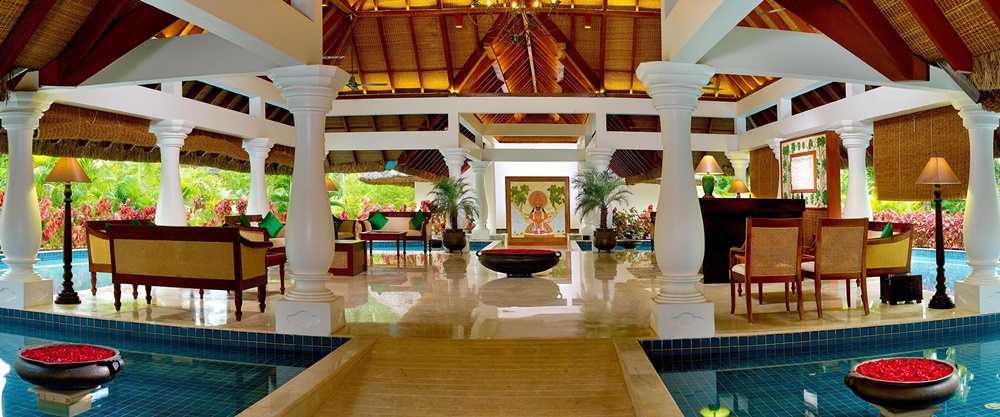 Image Source
Nestled 8 km from the Alappuzha backwaters, Carnoustie Ayurveda And Wellness Resort is one of the popular and luxurious Ayurveda centres in Kerala. It has also been awarded by Business Destination Magazine (UK) as the best luxury spa resorts in India. It offers finest and well-maintained resorts and a houseboat, outstanding food, as well as incredible hospitality that will keep you coming back for more.
Somatheeram Ayurvedic Health Resort
Location: Kovalam, Kerala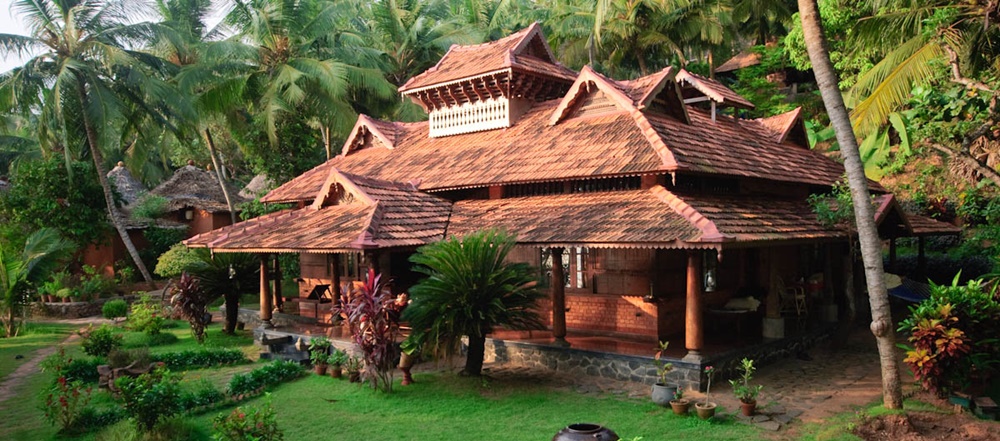 Image Source
Perched on a hillock 13 km from the Kovalam beach, Somatheeram is the world's first Ayurvedic resort. Surrounded by expansive greenery, Somatheeram serves as a getaway destination for those looking for an Ayurvedic centre away from the hustle-bustle of city life. Set up in 1985, Somatheeram has come up as one of the leaders in empowering a culture of Ayurvedic meditation and holiday trips among the travel lovers from across the world. The tranquillity of the retreat by the ocean, and the healing Ayurvedic treatments and healthy food allow individuals to take care of their health and unwind here.
It presents a wide scope of Ayurveda, yoga and meditation sessions. Along with rasayana chikilsa, shodhana chikilsa, weight loss, and anti-aging, it also offers an extensive scope of anti-stress and beauty care programs that make it one of the outstanding Ayurvedic centres in Kerala.
ShinShiva Ayurvedic Resort
Location: Kovalam, Kerala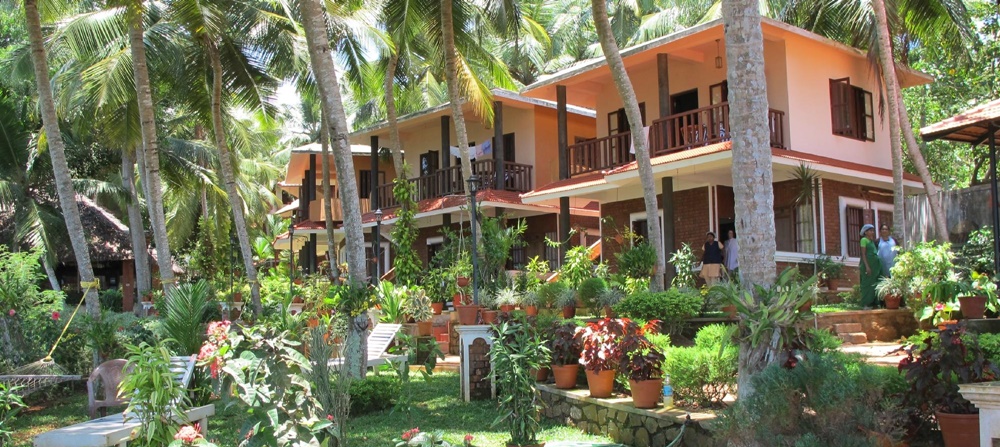 Image Source
Shinshiva is a popular Ayurvedic centre in Kerala, famous for its tranquillity and truly refreshing atmosphere. This place overlooking the pristine ocean, is encompassed by beautiful palm trees. It is loaded with all the facilities as well as services that are required to make a property excellent and refreshing with its top-notch Ayurvedic medications and holistic treatments, under the expert leadership of Dr. Franklin. From arthritis and mental issues to infertility and urogenital diseases, they treat all these and more.
Nattika Beach Ayurveda Resort
Location: Thrissur, Kerala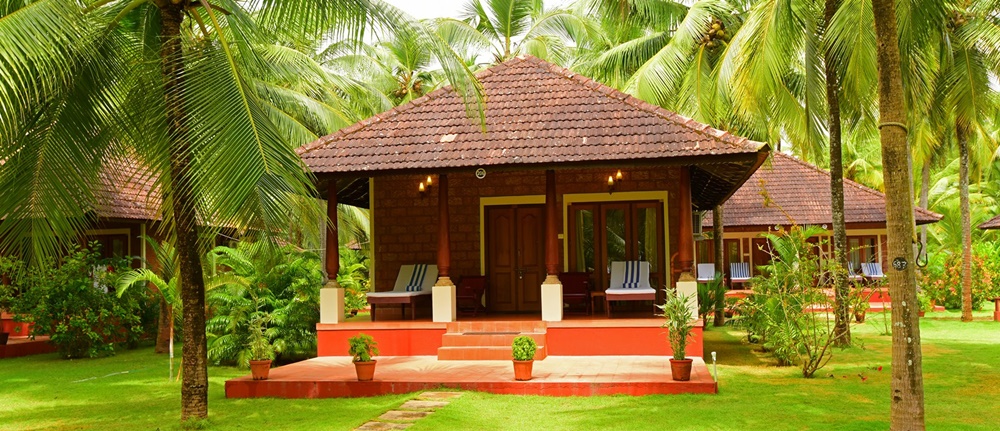 Image Source
Situated by the well-known Nattika Beach of Thrissur, this Ayurveda resort in Kerala offers meditation, yoga, as well as Kerala Ayurveda treatments. Apart from the beautiful villa and unbelievable hospitality, this place also has a sea-facing lounge, indoor play areas, tennis court, pool with Jacuzzi, and a shop selling souvenirs. Packages are available for 7, 14, 21, and 28 days time duration.
Ideal Ayurvedic Resort
Location: Kovalam, Kerala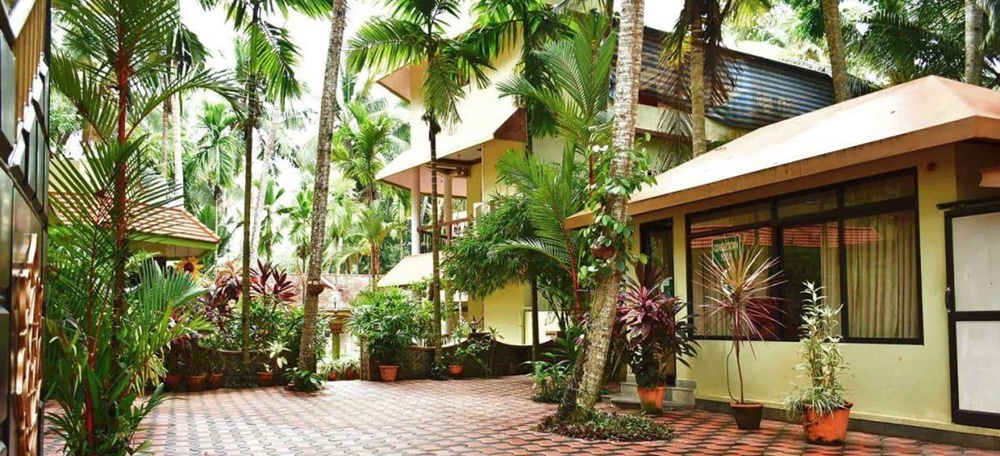 Image Source
Located close to Kovalam, Ideal Ayurvedic Resort is a perfect choice if you are looking for an Ayurvedic resort in Kerala that is budget-friendly. This resort offers invigorating spa treatments, top-notch accommodation facility, amazing hospitality, as well as top-notch amenities. It provides holistic wellness treatments –Seerodhara, Kizhi, Thalapothical, Vasthi, Lepam, Thalam, and Kativasti – under the administration and leadership of expert specialists.
Kandamkulathy Ayursoukhyam Ayurveda Health Resorts
Location: Athirappilly, Kerala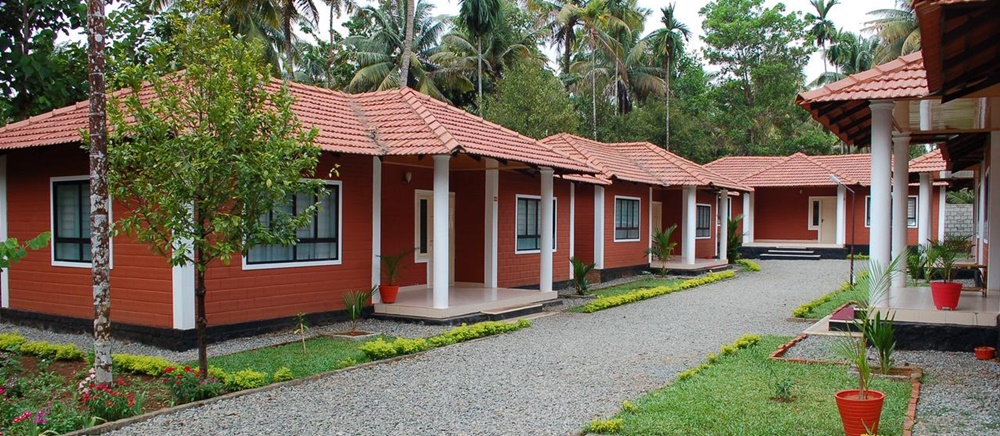 Pic Courtesy: Booking.com
Kandamkulathy is one of the most prominent Ayurvedic resorts in Kerala that features the ideal amalgamation of traditional and contemporary facilities and services. Situated by the Chalakkudy River banks, this resort is one of the highly praised wellness centres in Kerala. It has 14 well-designed bungalows, tranquil environment, and rejuvenating treatments. Additionally, Kandamkulathy has five Ayurvedic hospitals in Kerala.
The River Retreat Heritage Ayurvedic Resort
Location: Cheruthuruthy, Kerala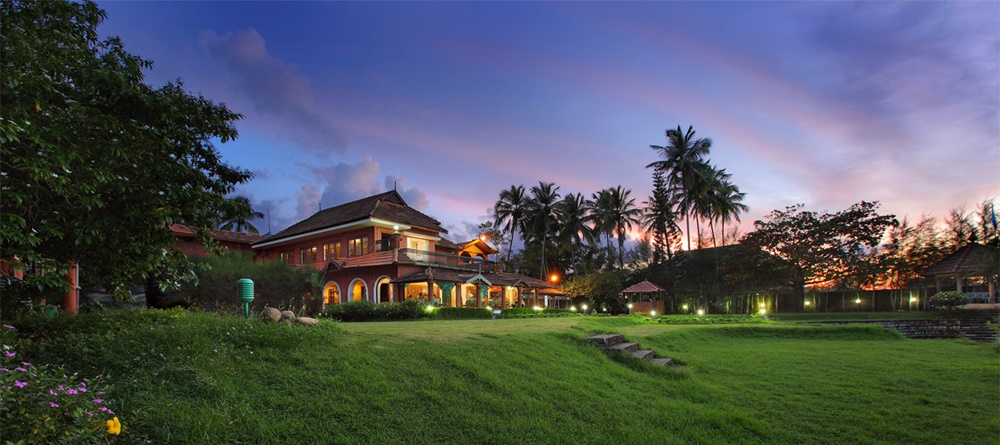 Image Source
This retreat is a prominent heritage Ayurvedic centre in Kerala. It was previously the summer adobe for the kings of Kochi and is now a 4-star property. The resort features a wide range of facilities required for a relaxing time. It has a Ayurvedic spa centre named Holy Basil that offers a wide range of ancient healing treatments, meditation as well as yoga sessions. This place is among the most relaxing places to be in.
Beach And Lake Ayurvedic Resort
Location: Thiruvananthapuram, Kerala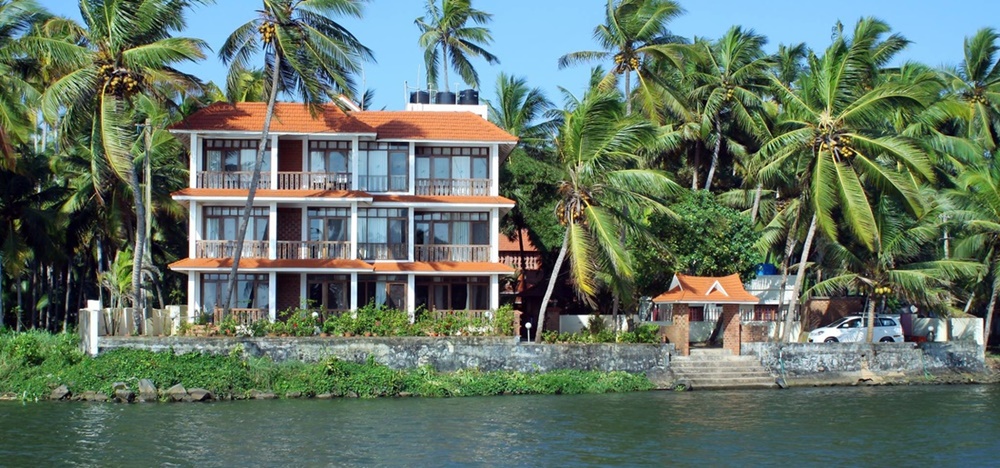 Pic Courtesy: Booking.com
It is a boutique wellness resort. This tranquil spot is encompassed by captivating blue water and green coconut trees. The healing process through Kerala Ayurveda practices such as treatments and massages entice in explorers from all over the world. The Resort offers a beautiful view as well as world-class hospitality.
Perumbayil Ayurveda Mana
Location: Thrissur, Kerala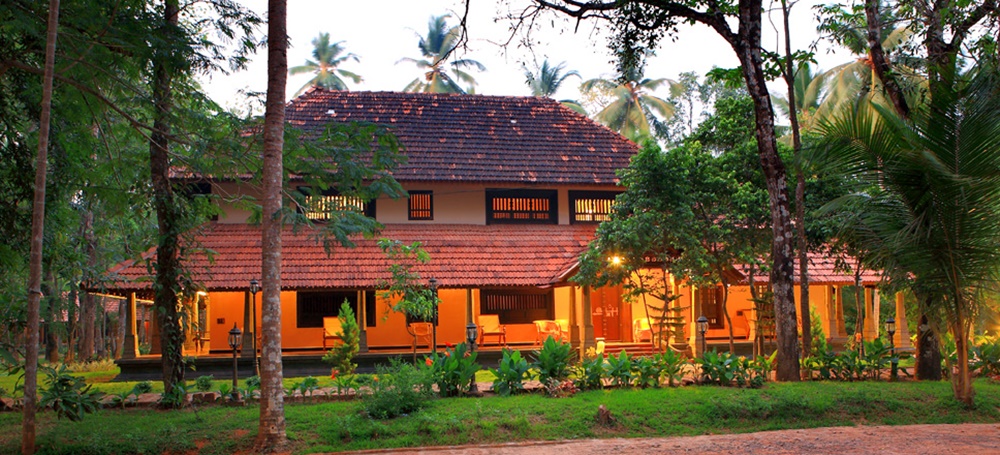 Image Source
Considered as one of the best Ayurvedic resorts in Kerala, Perumbayil is situated in Perumbayil family's property – many generations of their family have had an association with Ayurveda. If you are experiencing a major medical problem, then you should visit this place. The property is extremely tranquil and hence, perfect for treatments.
Poovar Island Resort
Location: Pozhiyoor, Kerala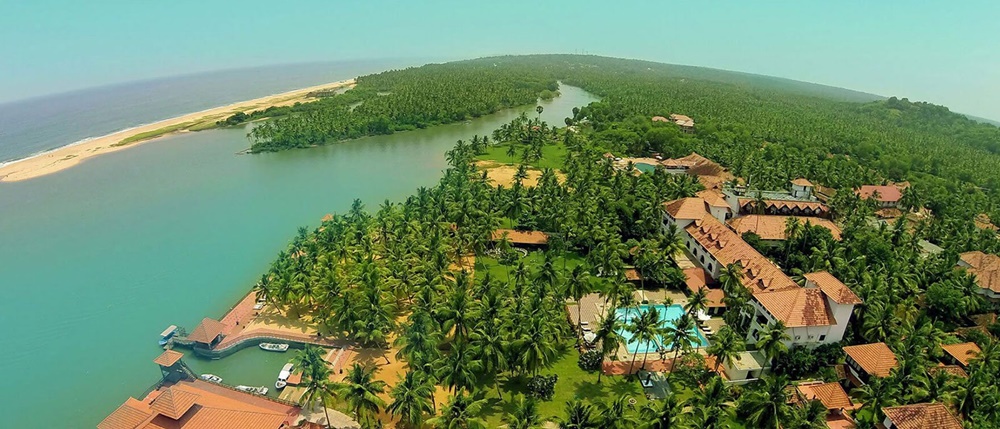 Image Source
Situated at the Poovar Beach (near the confluence of backwater and the Arabian Sea), this place offers an assortment of cottages that you can select from. Detach from the world and spend quality time alone or with your dear ones while soaking in stunning views and nature's tranquility. Unwind with the retreat's top-class ayurvedic massages. There are both female and male masseuses available at the property.
Ayurveda Yoga Villa
Location: Wayanad, Kerala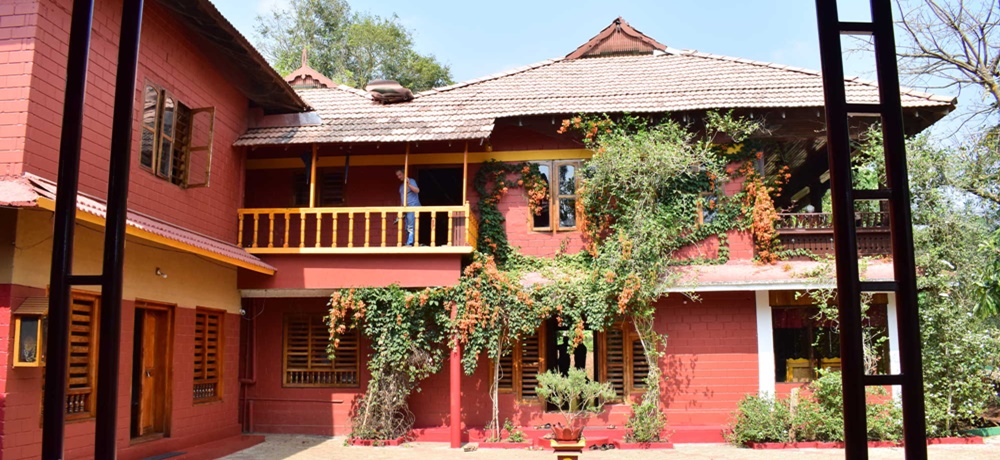 Image Source
Searching for the best Ayurveda centres in Kerala? Ayurveda Yoga Villa is one of the most popular ones that you will love. Apart from Meditation, Yoga, and Ayurvedic treatments, this place also offers Kalari martial art lessons. It is situated in the Wayanad forest. Individuals who are experiencing arthritis, cancer, or are drug or alcohol addicts must visit this place. Individuals from all across the globe have come to this retreat for treatment. It is an extraordinary Ayurveda centres in Kerala.
Kairali
Location: Palakkad, Kerala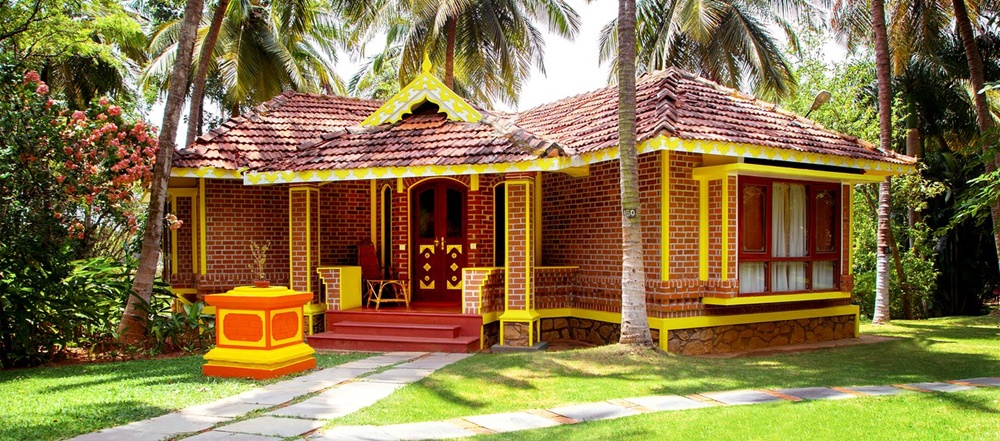 Image Source
If you are thinking of visiting Ayurveda centres in Kerala, Kairali is an extraordinary option since it is among the most well-known choices. Situated in Palakkad area, Kairali Ayurvedic Healing Village is serene Ayurveda centres in Kerala. Many individuals who want some Ayurvedic solutions to their diseases and also people who want a getaway from the stressful life and be in a natural environment and practice yoga love to visit this place.
The Windflower and Spa
Location: Achoornam, Kerala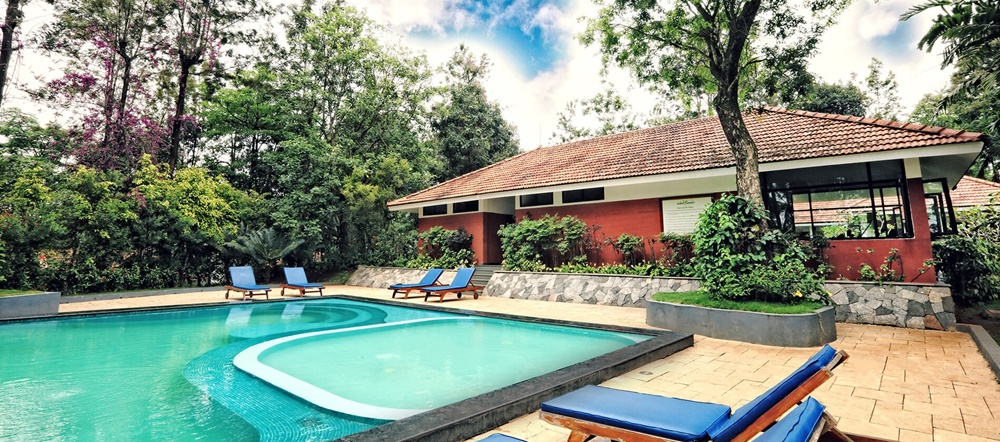 Image Source
Situated in Vyrithi, this resort will allow you to experience the lavish ayurvedic spa as well as relish the food prepared by the top-notch culinary experts. Stay in the tranquil nature and revitalize in the natural as well as tranquil environment. Their massages are extremely relaxing. Also, the staff members are cordial and always go out of their way to make your stay comfortable.
Abad Harmonia
Location: Kovalam, Kerala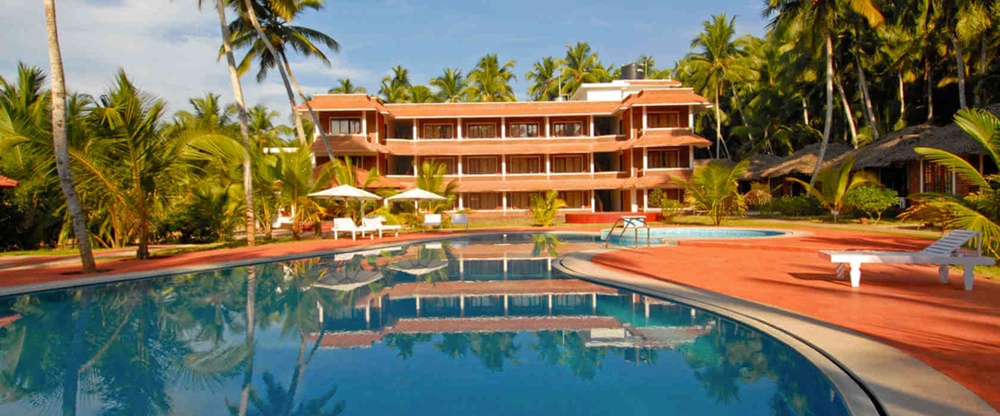 Image Source
Situated far from cacophony of the city life, Abad Harmonia provides an affordable stay. Warm staff, good vibes along with a pool as well as the surrounding palm trees give this place a revitalizing feel. Take a stroll on the beach, enjoy the ayurvedic treatments while listening to the sound of the waves.
Kerala Ayurvedic centres have become a massive selling point for Kerala tourism industry. Today, the immense popularity of the Ayurvedic treatment has picked up so much among tourist from across the world that they come to Kerala to rejuvenate themselves and for therapeutic treatments for serious diseases.
Get to know why you should visit Kerala for Ayurveda and also when is the best time to do so
(Visited 491 times, 1 visits today)