Kochi to Munnar is a fascinating route to cover. The distance between these two spots is about 126 km and it takes approx 4 hours to reach from Kochi to Munnar in a hired cab or self-driven car.
The best route to go from Kochi to Munnar is through Kochi –Athiraplly – Vaazhachal –Kalady – Kodanad/Kaprikad Elephant Camp – Thattekkad – Neriyamaglam Bridge – Cheeyappara & Valara(Seasonal Waterfalls)– Kallar Vattiyar (Seasonal Waterfalls) –WonderValley (Adventure park) – Anachal (Jeep Safaries) – Munnar
Kochi to Munnar 
Taxis are available from Kochi to Munnar. The distance from Kochi International Airport to Munnar is 115 km.if you are planning a trip which is more than 1 day then it is suggested to go for a tour package that incorporates both cab and hotel and the final cost that you get from any good tour operator will be less expensive than doing it separately.
If you are looking for visiting almost all the sightseeing places while you travel from Cochin to Munnar, the below places are worth considering if you have a full day to travel from morning till evening.
Kochi: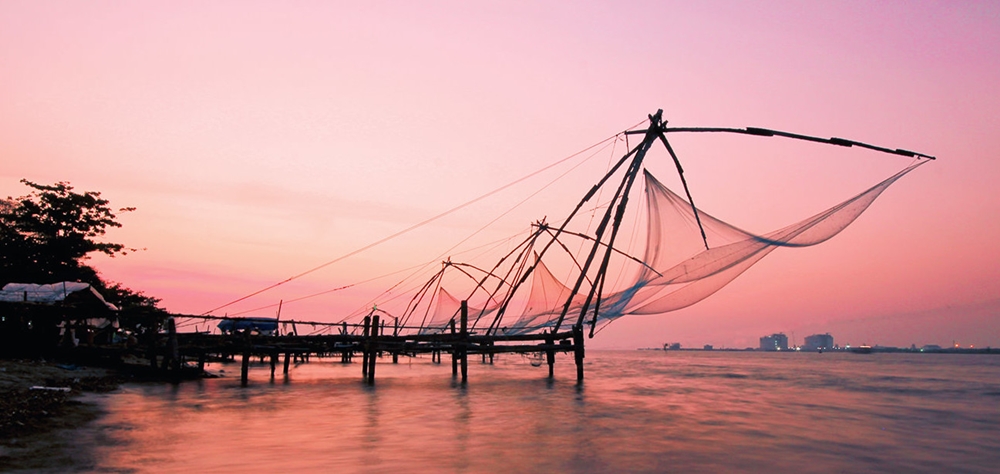 Image Source
Cochin currently known as Kochi is one of the major seaports in India. It is the beginning point for all the Kerala Holiday and Tourist packages across the world. The vacation spots around Kochi incorporate Fort Cochin, Cherai Beach, Fishing Nets, the highly praised Marine drive, and so on.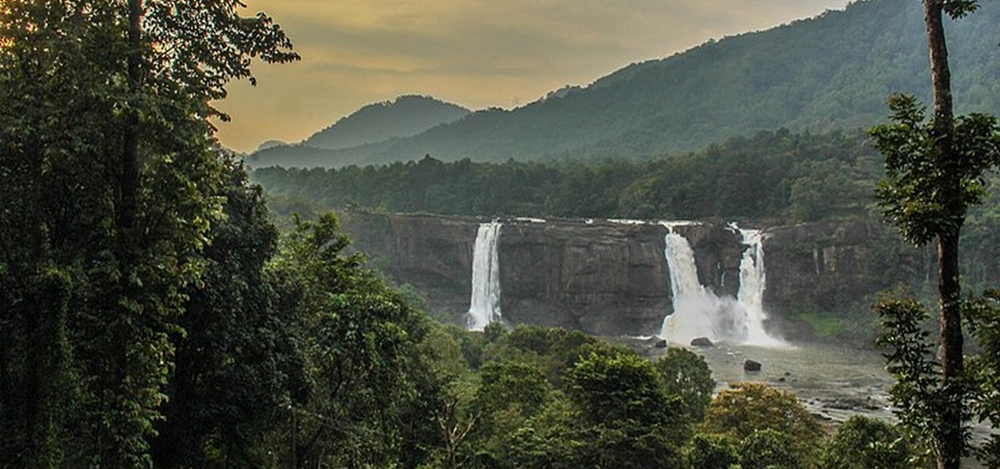 Pic Courtesy: Iris Holidays
Athirapally fall is among the most loved tourist attractions in the state. It is one of the most well-known falls and is additionally the biggest one Kerala has to offer. It is situated in the Thrissur district of Kerala. The fall has its origin in the upper side of Western Ghats. It falls from around eighty feet height and obviously; it is an incredible spot to be around nature. Athirapally falls has earned a title for itself-"The Niagara of India". So you can already comprehend the beauty of the falls as the title gives a true indication of it.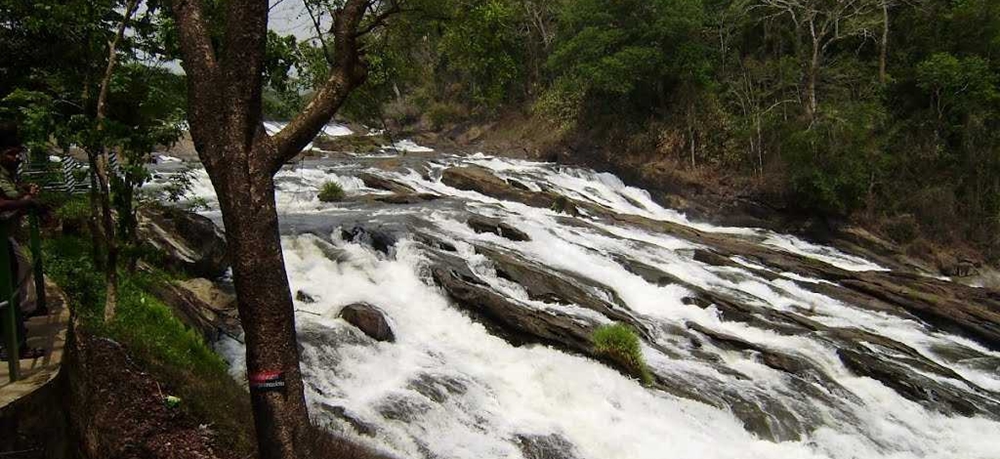 Pic Courtesy: Holidify
Vazhachal falls and Athirapally waterfall is located at a distance of just around 3 km. Therefore, it will be a great loss to miss this fall. You can go for a short walk directly from the entrance to arrive at the highest point of the fall. Climb down to arrive at its base. The falls will give you a staggering view and will also bring you close to the lush nature.
A wonderful site offering a very grand view, Vazhachal is close to Athirapally. Indeed, even this fall drops into the Chalakkudy River and is in the middle of the thick green woods. In the green Sholayar forest, explorers will appreciate the chilly and misty waters with a rocky terrain as the background. The fall is a drive away from Vazhachal extremely close to Thrissur.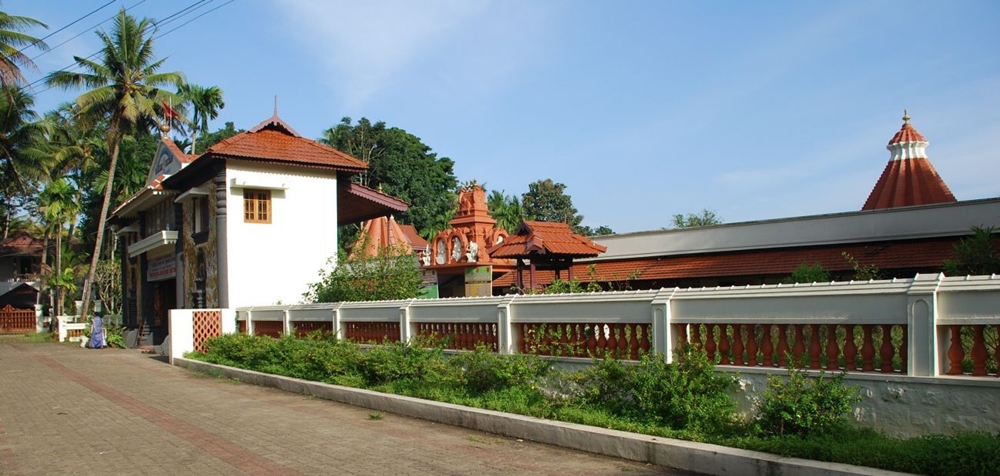 Pic Courtesy: HolidayIQ
In God's own country, Kalady lies; it is the birthplace of one of the best Indian philosophers. Kalady is a well-known pilgrim centre which got well known as Adi Sankaracharya's birthplace. Situated close to Kochi in Kerala, Kalady is devoted to Sankaracharya and his memory. It is a spot that celebrates both culture and knowledge. It gives the most extreme significance to its history and has set itself up as one of the most significant attractions for pilgrims. There are two significant places of worship situated in Kalady, devoted to the memory of Adi Sankaracharya.
Kodanad/Kaprikad Elephant Camp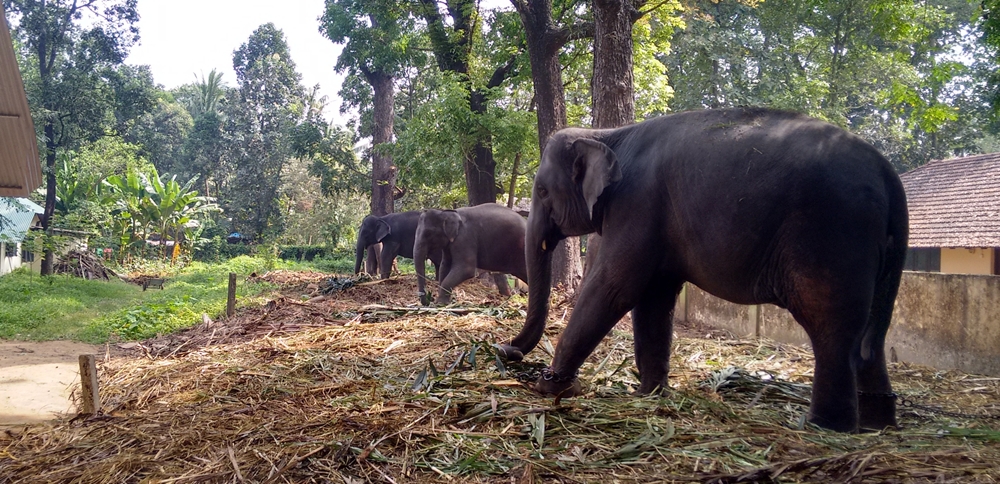 Image Source
Kodanad Elephant Sanctuary and Training Centre is located in a rural village in Kerala's Ernakulam district. It is a popular tourist destination and also a picnic spot. It is the only elephant rescue & training centre in Kerala that specializes in rescuing as well as training baby and grown elephants.
Here, the recently captured elephants are kept for training. During the 1950s and the1960s, it was recognized as one of the biggest elephant training centres that captured elephants from close by forests but in 1970, elephant capturing was prohibited by Indian Government and since then this elephant sanctuary is only used as a training centre for rescued elephants.
We do not support elephant camps– the reason being the process that is used to train them.
The hurtful training process that elephants go through to become a part of the tourism industry is heartbreaking. Baby elephants are kept away from their mothers and are kept in a really tiny place, then beaten with sticks spiked with nails and bullhooks. The elephants are also kept starved and sleep-deprived, in order to break their spirits so they become submissive to the humans.
This is a conventional practice in most training centres, and many elephants that you will see in these camps or sanctuaries have undergone this dreadful procedure. This is the reason you must give elephant riding a miss.
If any elephant 'sanctuary' or training centre or camp provides elephant rides, painting shows or circuses, you can be sure the elephants have gone through horrendous abuse to do what they are doing for our fun.
While a few places market themselves as humane and claim they do not use bullhooks or any harmful object, the fact that the elephants are being trained simply means that they are being harmed in many ways.
Thattekkad bird sanctuary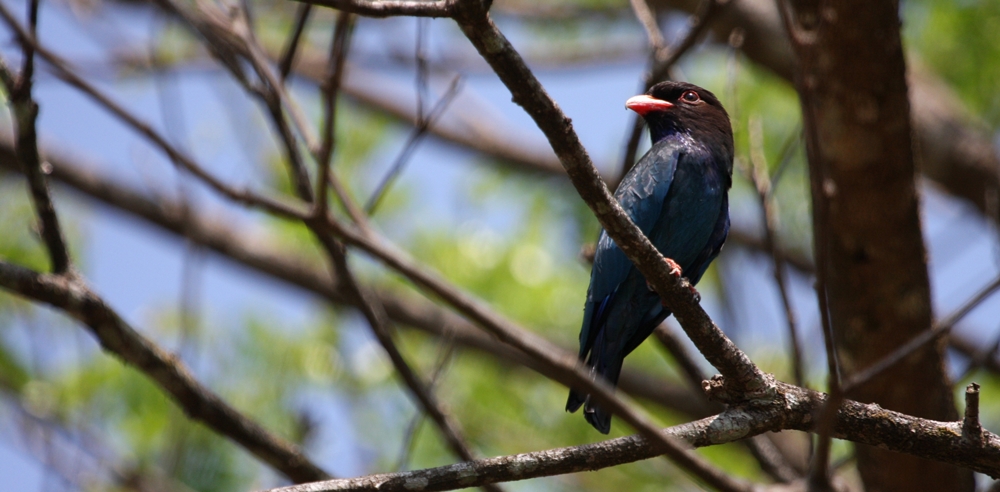 Image Source
The Thattekkad bird sanctuary is in the Kothamangalam area of Idukki. It is one of the popular landmarks in the state of Kerala. It is home to nearly 500 types of fascinating birds. At the height of 35-523m over the ocean level, this magnificent bird sanctuary is arranged at Njayqapilli top by the side of the Periyar River. It was described by Salim Ali "Thattekad in the 1930s as the most extravagant bird living space in peninsular India." Prior to it, it was insignificant in the physical map of Kerala, today it pulls in bird lovers from over the globe. Furthermore, the credit goes to the hard work of Dr Salim Ali who found the incomparable capability of this tropical deep evergreen forest as a haven for birds.
This heaven of bird lovers is situated in the thick tropical evergreen and deciduous forests and grassland patches. Thattekkad is full of teak, rosewood, mahogany and many different trees. The beautiful landscape of the park houses some rare types of birds. The unprecedented birds which are regularly found in Thattekkad are Crimson-Throated Barbet, Sunbird, Gray Heron, Bee-eater, Shrike, Black-winged Kite, and the Night Heron. There are birds like Indian Roller, common snipe, cuckoo, crow, jungle nightjar, grey drongo, kite, Malabar trogon, wood-pecker; large pied wagtail, baya sparrow, grey jungle fowl, Indian hill myna, jungle babbler, robin bird, and darter can be easily found in this spot.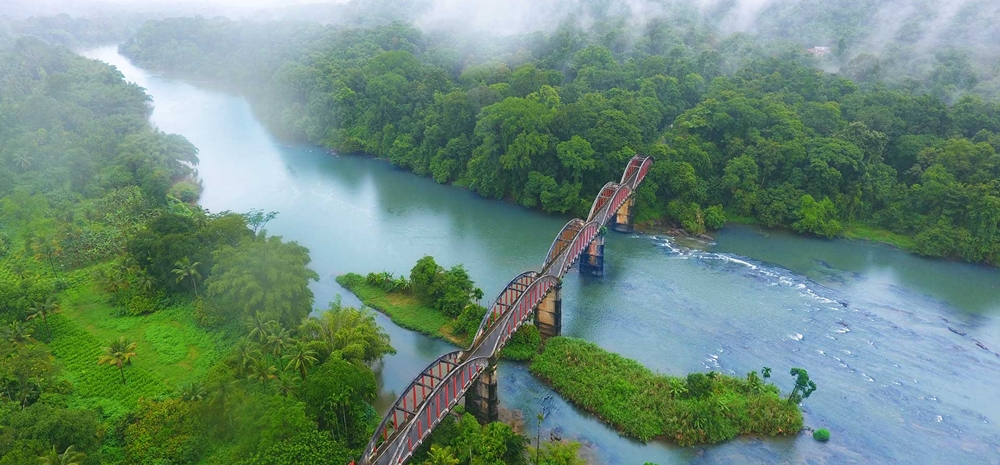 Image Source
The bridge was constructed in 1935 during the period of Travancore Maharaja and is an entry point for the high ranges of Idukki.
The bridge known as 'SethuLaksmi' reminds us of the mid-twentieth century, the ranges of Travancore Rajas. 'Ranikallu' and the 'Ranicurves' are the famous spots here that are the remnants of historic memories. Built over the Periyar River, the bridge connects Idukki as well as Ernakulam.
Cheeyappara waterfalls and Valara Waterfalls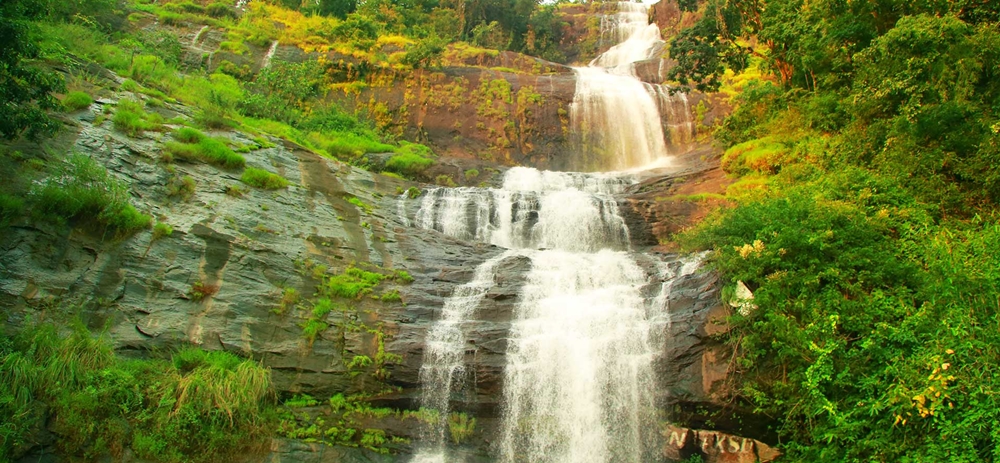 Image Source
The view of Cheeyappara waterfalls stunningly beautiful. Seeing water gushing through the mountains and the sound of nothing else except for nature will clear your mind.
The falls of Kerala are other incredible attractions for nature lovers. Huge numbers of Kerala's' most exquisite falls are just active in the rainy season however there are a lot of others open in the winter. These two waterfalls are seasonal waterfalls that are open during monsoon. Valara falls near the town of Adimali in Idukki are perhaps the greatest fall in India and are a well-known tourist attraction.
The Cheeyappara waterfall and Valara Waterfall are one of the most excellent trekking areas in the Idukki region. Many individuals visit these falls while they are on their way to Munnar and it is gradually transforming into a tourist hotspot. There is a thick growth of trees all around and a few uncommon types of plants, as well as animals, can be found in the region. The Cheeyappara Waterfall gushes down in 7 levels and is really an incredible sight to behold. This waterfall has rich greenery encompassing it and is a lovely picnic area.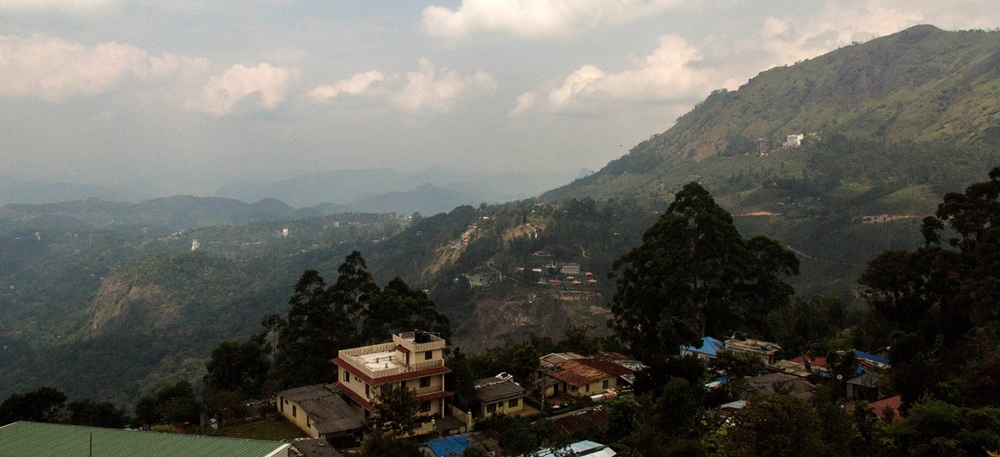 Pic Courtesy: Ixigo
The sultry equatorial tropic weather, as well as the steep mountain hills, are best for spice farming. Kallar Vattiyar is one of the popular destinations for spice plantation in Kerala. You will simply fall in love with the beauty of the spice as well as tea estates.
Image Source
It is extremely unlikely that you visit Munnar and miss out visiting one of its untouched natural delights. Attukal Waterfalls is one such spot. Situated around 2 km away from Munnar, this immaculate fall cosily rests in the midst of beautiful hills as well as thick forests. This fall is one of the well-known spots to visit in Munnar and is also very popular among the adventure-seeking people. It is a popular spot to visit in Munnar.
Wonder Valley Adventure and Amusement Park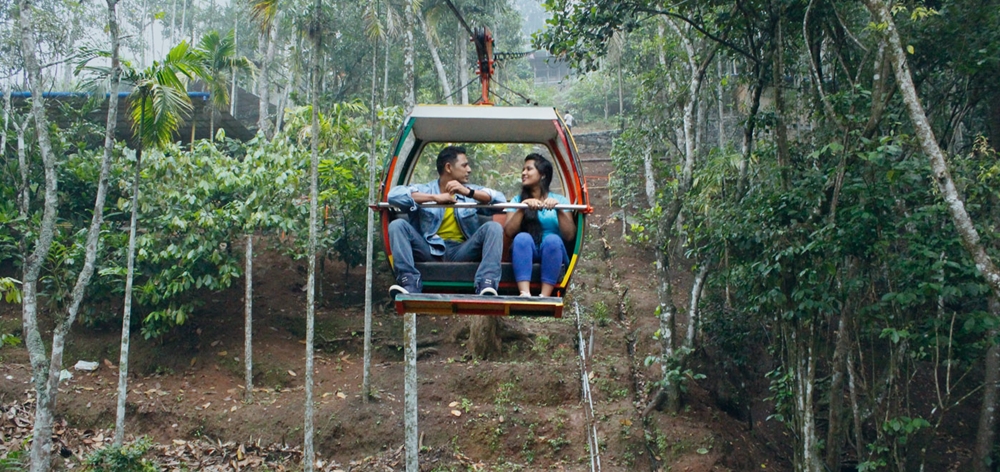 Image Source
Located 13 km from Munnar, the Kashmir of the south, Wonder valley Anachal is where you are greeted by the refreshing gentle wind from the valley, revive and cheer yourself as well as feel the beauties hidden among woods and waters. Wondervalley the best fun forest adventure and amusement park in the hills of Munnar heartily welcomes everybody to enjoy, explore and liven up in nature.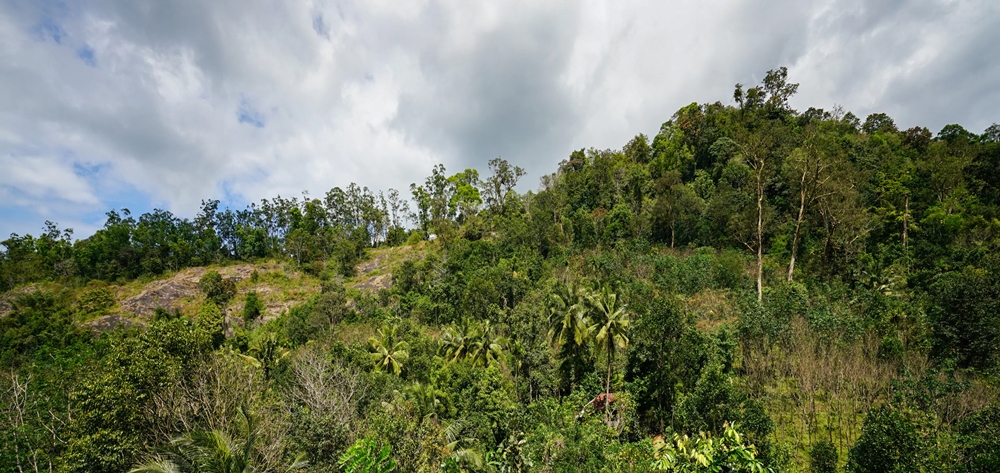 Pic Courtesy: Oyo
Our Jeep safari visits help you in finding those spots of India that are hard to reach by some other mode of transportation. This Safari is an appealing one for explorers. It covers the off roads on Jeep, offering an exhilarating encounter. The attractions are a Waterfall, Hanging Bridge, Rock Gap, Dam, Villages, Vegetations and so forth.
The places that you come across while driving from Kochi to Munnar are so charming that only a couple of days of holiday is sufficient to make you rejuvenated!
The rustic beauty of the area is genuinely indescribable, so you need to experience it yourself for fathoming the true essence. The perfect peaceful greatness will make your mind as well as body calm. Roll down your car window and take in the gorgeous sceneries while you cover the distance by cab/ taxi. Once you reach Munnar, you would naturally want to explore the hill station. Read another of our blogs which describes the best places to visit in Munnar.
(Visited 13,089 times, 14 visits today)