A few years ago, the National Geographic Traveller's Magazine listed the tropical land of Kerala among the world's 50 must-see destinations of a lifetime. Talk to any traveller that has visited the land and they would only reaffirm what the magazine had to say, probably in a better way. From picturesque hill stations to serene backwaters, from marvellous cultural heritage to exotic wildlife, from scenic beaches to majestic waterfalls, the state of Kerala has it all. Each year, thousands of travellers from all corners of the earth, flock to Kerala in search of serenity and adventure. They all come with certain expectations and return home fully satisfied, taking along with them beautiful memories that cannot be forgotten for life.
But Kerala offers more than pleasant memories. In fact, a little part of it wants to travel back home with you. No, we're not talking about taking home a piece of its land. Airport security may not let you do that. But you can go home with souvenirs that gracefully encompass Kerala's spectacular history, vibrant culture and phenomenal topography.
So we present to you a list of things you must get your hands on before you bid adieu to God's Own Country.
1.Spices
As you journey through the state, you can't help but notice the robust aroma of various spices in the gardens of Kerala. The aromas find a way to your heart and make you wonder how your food would taste if it had such distinctive flavours added to it. Kerala's restaurants make sure you do not leave wondering. They serve flavoursome delicacies that excite your taste buds and at one point, you start wishing that your food back home tastes like Kerala's from time to time. But what can you do about this? You just have to visit a spice shop and fill your bag with the best spices in the world. Black pepper, Cardamom, Cinnamon, Cloves and Turmeric are just a few of the rich spices you can buy in Kerala.
Read More about Abraham's Spice Garden– Thekkady (Website: Click Here) which is best rated in TripAdvisor
2.Tea and Coffee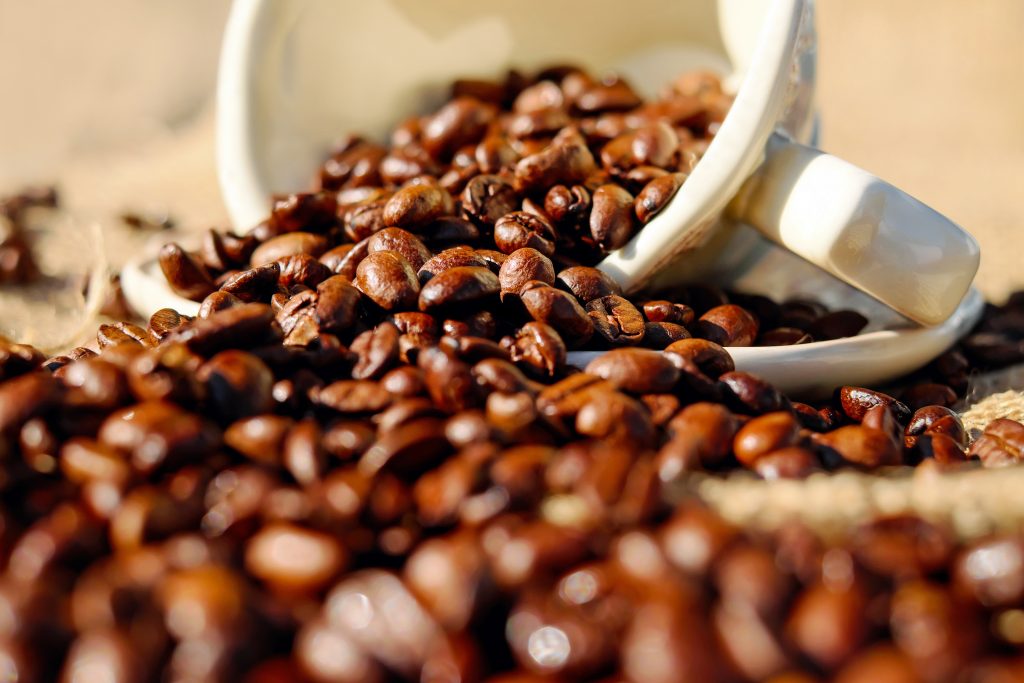 One of the most spectacular sights that get etched in your mind during your holiday in Kerala is that of the sprawling tea and coffee plantations. The lush plantations fill the air with the aroma of tea and coffee and you find this aroma peculiar. Curiosity gets you driving to the tea museum and what you find there increases your thirst for Kerala's tea. It's incredible when you quench that thirst of yours.  And now you want to take some of these delightfully aromatic tea leaves back home.  You can easily get your hands on them from the many tea shops around the state. But don't just settle for tea leaves. Get some coffee as well. You won't regret it. Kerala grows some of the finest coffee beans in the world.
Read More about Tata Tea Museum– Munnar (Website: Click Here) which is best rated in TripAdvisor
3.Cashew Nuts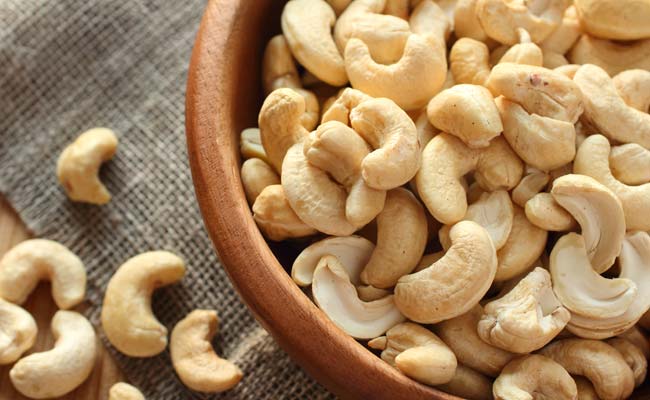 When foreign travellers visit India, they all return with some unanswered questions that leave them troubled. Questions like 'What made that spicy curry sauce so unforgettably delicious?', 'Why did that dessert feel so good in my mouth?' Indian Homemakers want to keep the secret with them. But, fortunately, we had a chance to sneak into one of their kitchens. Eureka! We found our answer and we are generous enough to share it with you. The secret ingredient was cashew nut. They make a paste of these nuts and add it to the curries. They cut them in small pieces and hide them in the desserts. Now that you know the secret, why not pick some of the rich cashew nuts from Kerala, go home and turn your kitchen into a food laboratory.
4.Handicrafts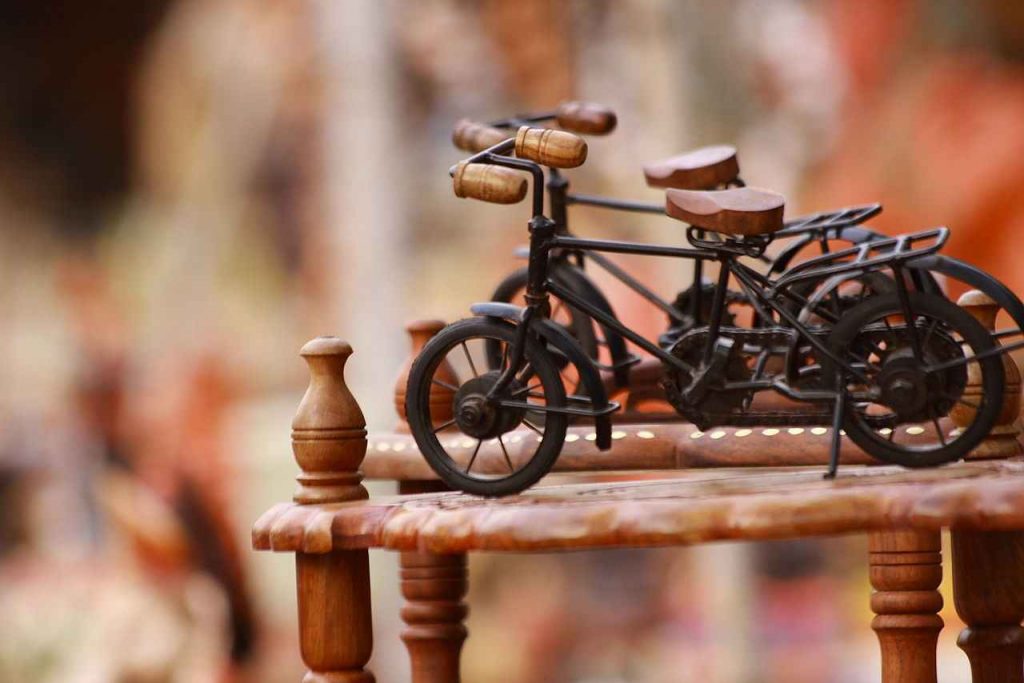 A house in Kerala looks incomplete without being embellished with the unique local handicrafts aesthetically designed by highly skilled artisans.  Metal, coconut and wood are some of the main raw materials that artisans use in making them. The rich and diverse culture of Kerala is powerfully depicted in each of these works. So there you go, you have your quintessential souvenir that reflects a tiny bit of Kerala's culture and we're sure there's a little corner in your house that would openly welcome it.
5.Banana Chips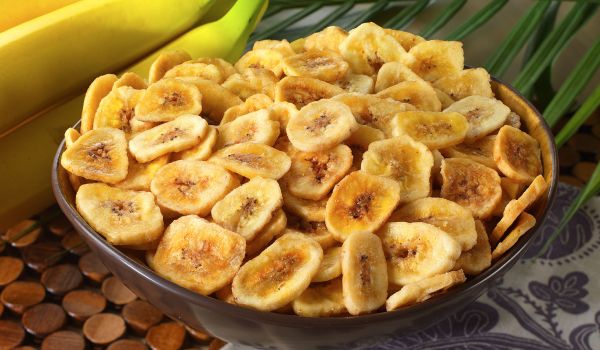 If you're reading this blog during your trip to Kerala, we know you've already tasted and are in love with Kerala's most popular offering – The Legendary Banana Chips. But we also know that you're friends back home have pleaded with you to get a few bags of chips for them. And if they haven't, it's probably because they're living in a cave and have no idea what Kerala is. Whatever the case, be a good friend and take some banana chips back home. Don't forget to take some for you as well.
6.Coir Products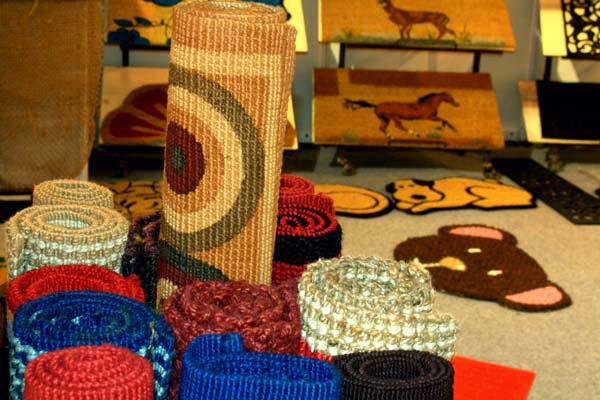 There's no doubt that the lovely coconut trees of Kerala are a visual delight, adding an extremely distinctive charm to the state.  But little do travellers know that the fibre extracted from coconut husk is used for making some amazing coir products. Each time you look at these special handicrafts that superbly decorate your household, cheerful memories of the time you spent in Kerala is brought back to mind. And you have to admit that your living room would look so much more buoyant when it is gorgeously adorned with the beautiful hand-made coir carpets.
7.Seashell Showpieces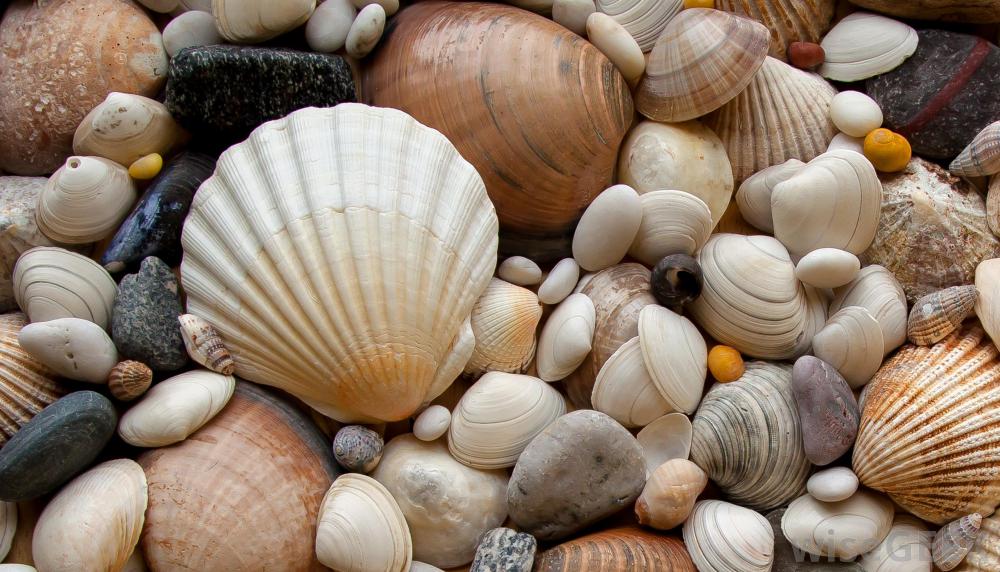 As you walked through the serene beaches of Kovalam and Alleppey, you may have stumbled on many adorable sea shells hidden in the golden sands. We know you've picked a few and covertly dropped them in your purse. Don't worry; your secret is safe with us. But you must know that even Kerala's craftsmen get their hands on the best seashells on the shore. They put a few of them together and create something magical. You'll know what we're talking about when you walk into a souvenir shop that sells seashells. Quite a tongue twister there! Anyways, the point is, take these rare sea shell showpieces from the shop, but not covertly this time. We're sure they'll look great on your wall. You can also find these seashell products near Triveni Sangamam Kanyakumari
8.Kathakali Masks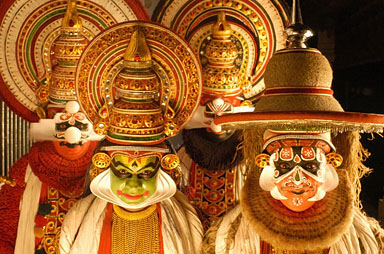 If you've come to Kerala and haven't watched a cultural show yet, we recommend you to book your tickets right away. You would be lying if you claimed to have 'experienced' Kerala without attending one of these shows. The Kathakali performance is unquestionably the most captivating segment of the cultural show. While the song and dance get your toes tapping, it is the face and makeup of these Kathakali artists that impresses you the most. Those colourful faces enliven your eyes. When the show ends, you're left wondering if you'll ever see those faces again. But you know, by now, that Kerala never disappoints its guests. The state's souvenir shops sell Kathakali-themed souvenirs. One such souvenir is the miniature Kathakali mask which may be in the form of a fridge magnet or a hanging showpiece.
9.Houseboat Models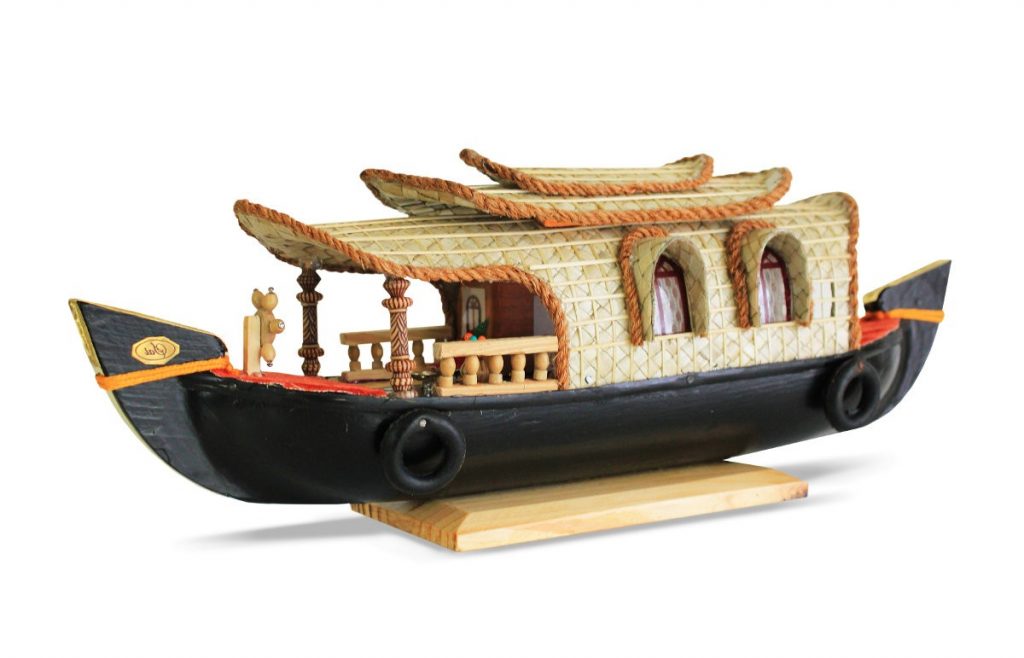 In your journey through the backwater side, you might see more boats than cars and buses. And you have to agree, boats are so much cooler than these 'Pollutants on Wheels'. You wish you could buy a boat, take it home and travel to work on it. But Airport Security, remember? They don't let you do anything. And you probably don't have backwaters and canals back home. So buying a boat is out of the question. But you can do the next best thing. In select shops in Kerala, they sell cute little wooden boats modelled after canoes, snake boats or even houseboats. Pick one or two of your choice. Your friend would love the gift. There's more happiness in giving, right?
10.Nettipattam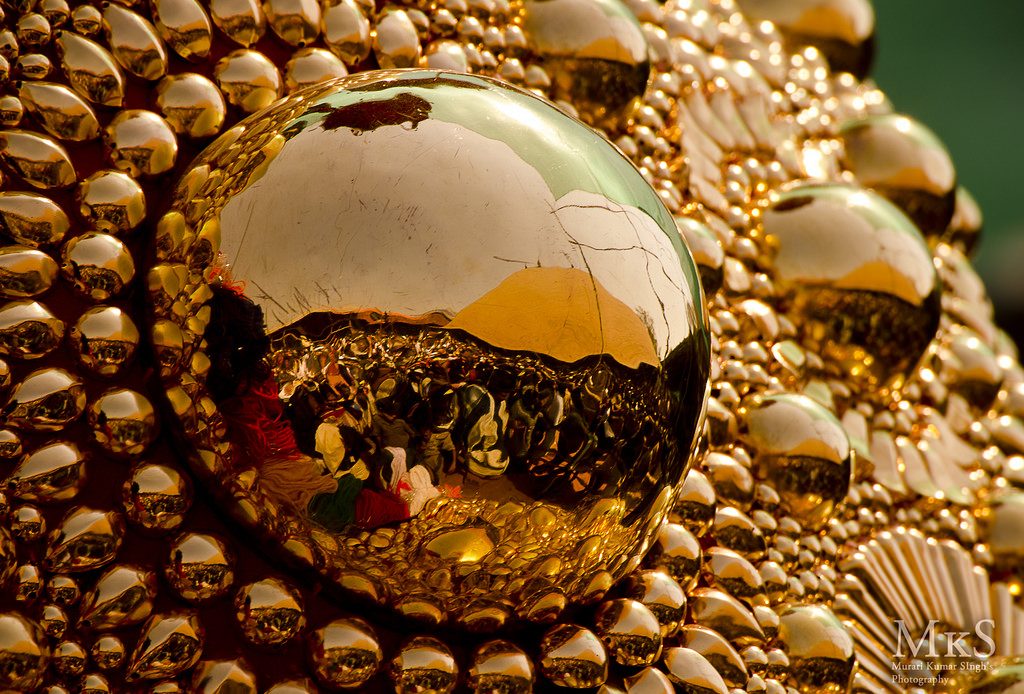 It's okay if you couldn't pronounce that one. I've been there too. Nettipattam is a decorative ornament. Before the women reading this get excited, we must inform you that these ornaments are really huge and are designed exclusively for elephants. The giant creatures of Kerala are adorned with these golden ornaments during temple processions. You could get a life-size model and take it back home. But why would you need it since you don't own an elephant? Well, these ornaments, when hung on the walls of your living room, give it an exceptionally royal look. You also get miniaturized models that could be used as showpieces in your car.
11.Masala Grinder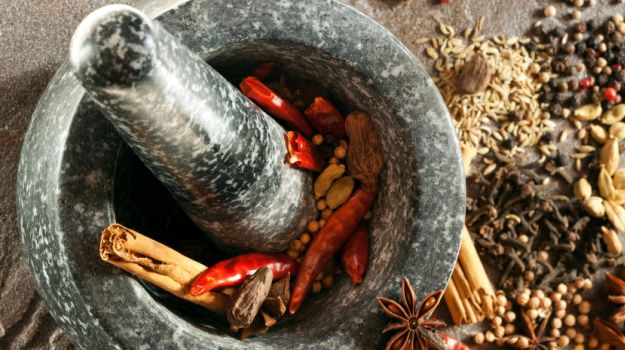 To get the real authentic taste of Kerala spices in your food, you must grind them first in a Masala Grinder. Or you'll keep wondering why the food recipe that you meticulously wrote down from listening to your chef in Kerala isn't working out so well. Those electric mixer grinders do the spices no good. You might think these grinders belong to the kitchen but since they're wonderfully designed from marble stone or wood, they could be used as showpieces in your living room as well. Isn't Kerala amazing?
12.Aranmula Kannadi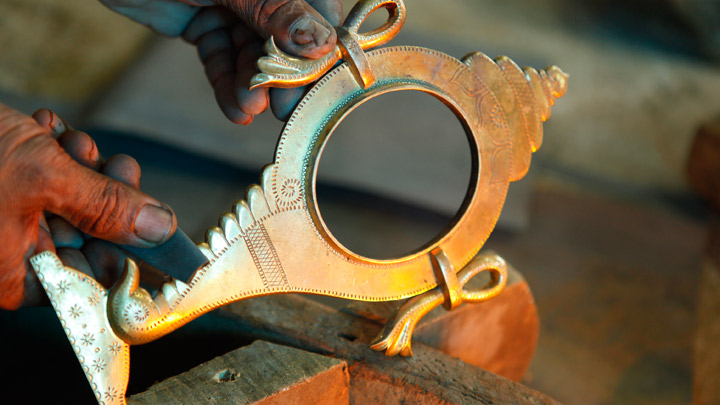 As if pronouncing Nettipattam wasn't hard enough already! Aranmula Kannadi is a unique mirror that could be slightly difficult to find. But if you get your eyes on them, don't think twice before buying. The mirrors' composition, which is kept more secret than KFC's recipe, is very different from your normal mirrors. Polished for several days, the mirror eliminates secondary reflections and aberrations typical of back surface mirrors. It has rich cultural value and is believed by some, to be a good luck charm. Where do you find this mysteriously special mirror? The clue is in its name.
13.Jewellery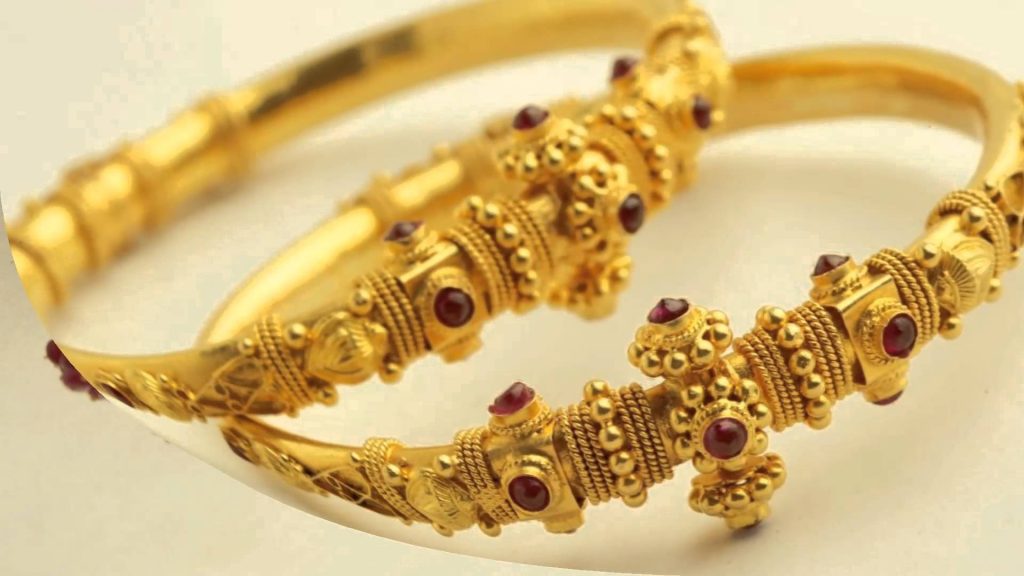 Back in the old days when the barter system was in place, countries that imported spices from Kerala paid for them with gold, silver and other precious stones. Now you know why there's so much gold in Kerala. You can imagine how many tonnes of spices were imported. Over the centuries, the gold and silver stayed back in Kerala and gradually, jewellery made from the same became very popular in the state. Women travellers visiting the tropical land do not leave before buying some of this jewellery.
14.Mundu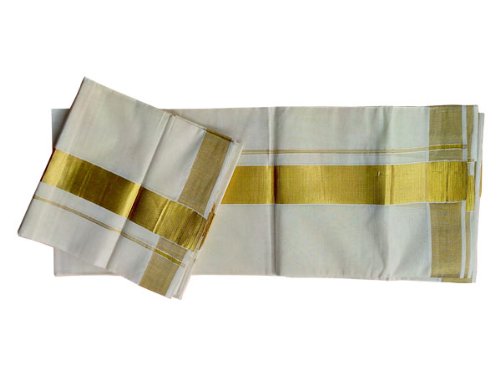 Last on our list is Mundu, a garment worn around the waist by Malayali men for traditional gatherings. Men in Kerala have their own charm and no one can take it away from them.  You may have wanted to try wearing one of those Mundus yourself and fortunately, you can. Well, getting your hands on a Mundu is the easy part. Draping it on, however, is quite an adventurous experience in itself. But thank god there's YouTube. Here we go with a funny video about Mundu:)
<
(Visited 1,950 times, 1 visits today)