During the month of February, the peak season for tourism comes to an end in Kerala. The temperature begins to raise a little bit But since the weather is just a little hot and it is not peak season, the month of February becomes one of the most ideal times to visit Kerala. You can explore the land to your satisfaction since most tourist spots will be open and rain will not play spoilsport. Keep in mind, though, that the Eravikulam National Park will be closed in February.
There are multiple benefits in planning your visit in February.
â–ª Â Â  All tourist spots open for visiting
During February, all the tourist spots are open for visiting except the Eravikulam National Park. So you can cover many attractions during your trip. It feels like a complete experience.
â–ª Â Â  Ideal weather conditions without rains
As you can imagine, it becomes really difficult to enjoy sightseeing and activities when there are frequent showers. But during February, there are very few chances of rain. And the temperature is just a little high. So you can explore Kerala and cover a lot of places without having to worry too much about the weather.
â–ª Â Â  Not the peak season for tourism
This is one of the biggest advantages of visiting Kerala in February. Tourist spots will not be very crowded and the tariff at hotels and resorts begin to come down. But the weather is still similar to what it is during the peak season. So February becomes a very ideal time for a holiday in Kerala. But many are unaware of this little secret.
Kerala in February- List of Best Places to Visit
The state of Kerala is one of the 100 most beautiful tourist destinations in the world. Its diverse topography is one of the main reasons for this. It is just amazing how a tiny strip of land can offer you so much. Come to Kerala in February and experience the best of what this land has to offer.
Have a look at the must-visit destinations in Kerala in February.
Cochin and Fort Cochin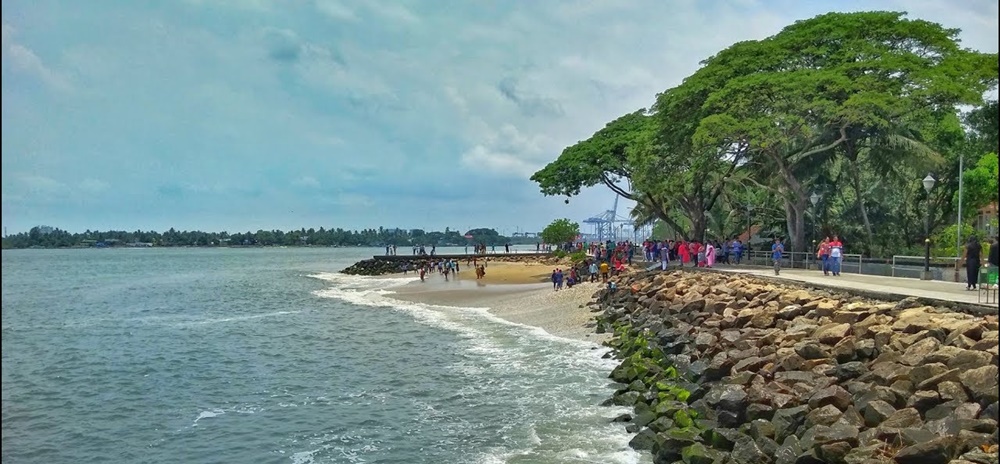 Image Source
Cochin, one of the few urban cities in Kerala, offers many attractive sightseeing options. It is also a shopper's paradise. The city features fast-food joints, multi-cuisine restaurants, movie theatres as well as shopping malls. It also has an international airport. When you are in Cochin, make sure to also visit Fort Cochin. The town, with an old world charm, is home to museums, palaces and historic monuments. It also has a beautiful beach. Some of the main attractions in Cochin are:
Paradesi Synagogue
Jew Town
Fort Cochin Beach
Santa Cruz Cathedral Basilica
Tomb of Vasco-da-Gama
Indo-Portuguese museum
Mattancherry Palace
Cherai Beach
Activities to do in February: Visit the Chinese Fishing Nets and beach during sunset. You can enjoy shopping in the mall or on the streets. Since the weather is quite good, you can explore the sightseeing attractions to the full. So palaces, museums and others are all a good option. 
Munnar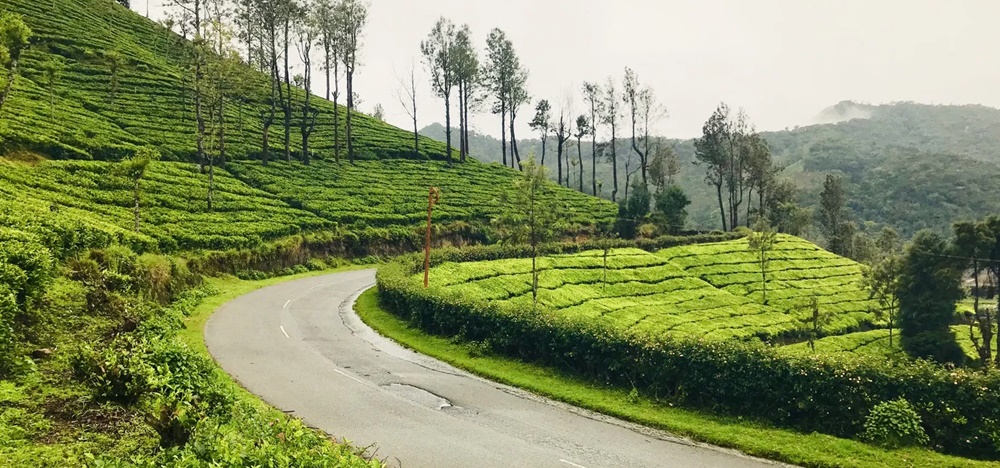 Image Source
Munnar is known for its sprawling tea gardens and misty environment. The hill station begins to get slightly warmer during February which is perfect because the temperatures in January are very low. A little sunshine actually makes the tea gardens, mountain slopes, lakes and dams even more beautiful.
Here are some top locations to visit during your Munnar visit,
Tea Plantations
Tate Tea Museum
Mattupetty Dam & Echo Point
Marayoor & Chinnar
Top Station
Activities to do in February: February is an ideal time for boating in the lakes and photography walks through the tea gardens. Also, try to visit the Tata Tea Museum. The Top Station will give you mesmerizng views. Please note that the Eravikulam National Park will be closed in February since it is the calving season of the Nilgiri Tahr.
 Thekkady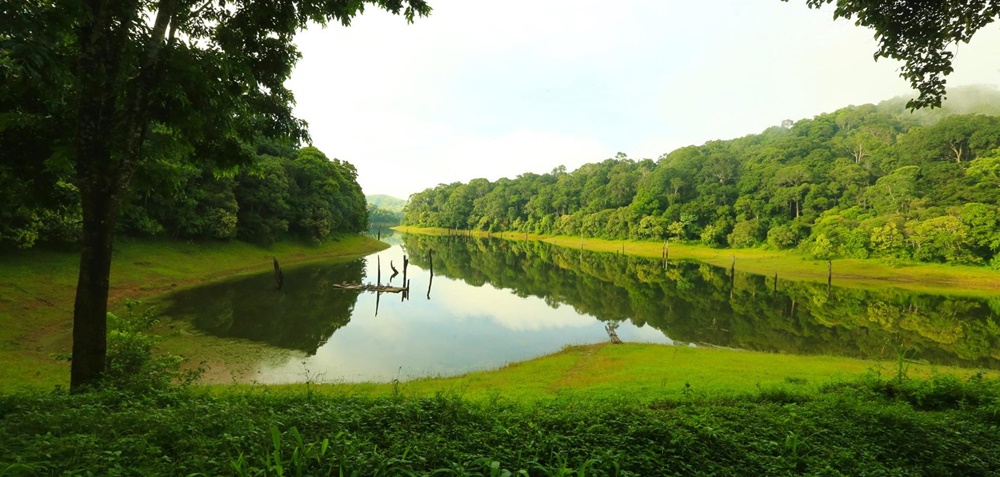 Image Source
Thekkady is one of the most popular destinations in Kerala known for its dense forests, beautiful wildlife, and the scenic Periyar Lake. The famous Periyar National park and wildlife reserve is located here. The dense forests are a huge reserve of rare flora and fauna. There are some 143 orchid species and thousands of flowering plants in the nature preserve. It's a joy to explore the forest.
The most visited attractions in Thekkady are:
Periyar National Park and lake
Ramakkalmedu
Parauthumpara
Chellakovil Viewpoint
Vandiperiyar
Anakkara
Activities to plan in February:Â  February would be an ideal time for trying the boating and bamboo rafting in the Periyar Lake. It also a good time for visiting hill stations like Ramakkalmedu. Since there are chances of forest fires when it gets hot, it is not advisable to try camping during this time of the year. But during another time of the year, trekking and camping is a famous activity in Thekkady.
 Alleppey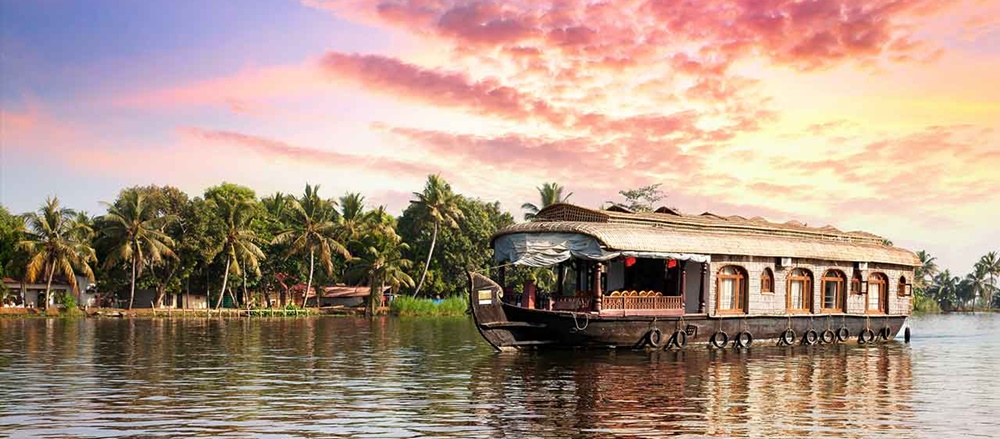 Pic Courtesy: MakeMyTrip
Many do not know this but Alleppey is the ranks first among all the tourist destinations in Kerala. And it totally deserves that spot. The place does not just have the most scenic backwaters but also offer premium houseboat cruises to get a rich experience of the backwaters. The scenery of the backwaters is enhanced by the palm-fringed shoreline and the blue sky.
Top attractions in Alleppey are:
Alleppey Backwaters
Alleppey Beach
Marari Beach
Activities to plan in February: A must try activity is the houseboat cruise through the backwaters. You can choose a houseboat that suits your budget. During the cruise, you will enjoy scenic views as well as authentic Kerala food. During February, the weather is also ideal for shikkara cruises and canoe rides.
Kumarakom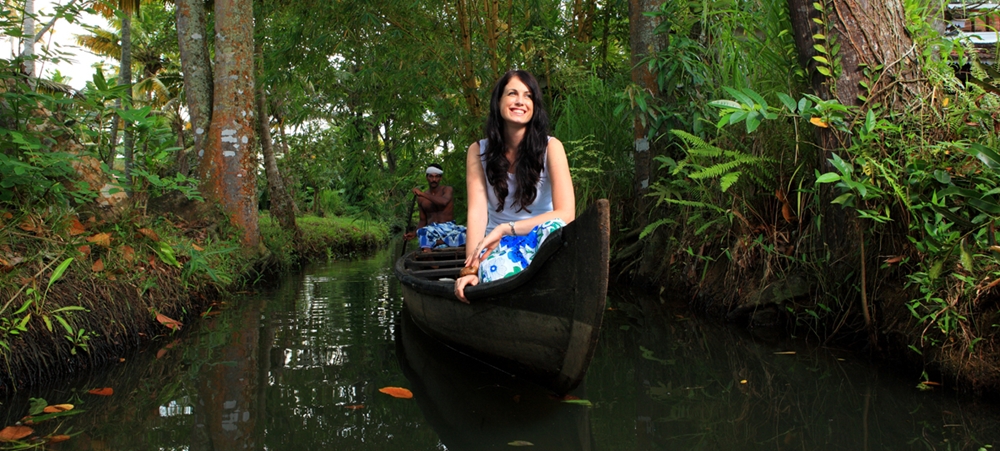 Image Source
Kumarakom is a beautiful village on the coast of the Vembanad Lake. It is home to an amazing variety of bird species including Siberian storks, herons, wild ducks etc. That is no surprise because Kumarakom has a large bird sanctuary. The village has narrow water canals surrounded by greenery. You can explore them on a canoe ride which is quite a calming experience. If you love birds, then make sure to rise early and go on a canoe ride with your binoculars. You will spot some spectacular birds. But otherwise, you can also cruise the backwaters on a houseboat.
Some of the best attractions in Kumarakom include:
Kumarakom Backwaters
Vaikom Temple
Paathiramanal Island
Kumarakom Bird Sanctuary
Village Life
Activities to plan in February: Enjoy houseboats cruises, bird watching, canoe rides, local village experiences, toddy shop visit and much more. 
Wayanad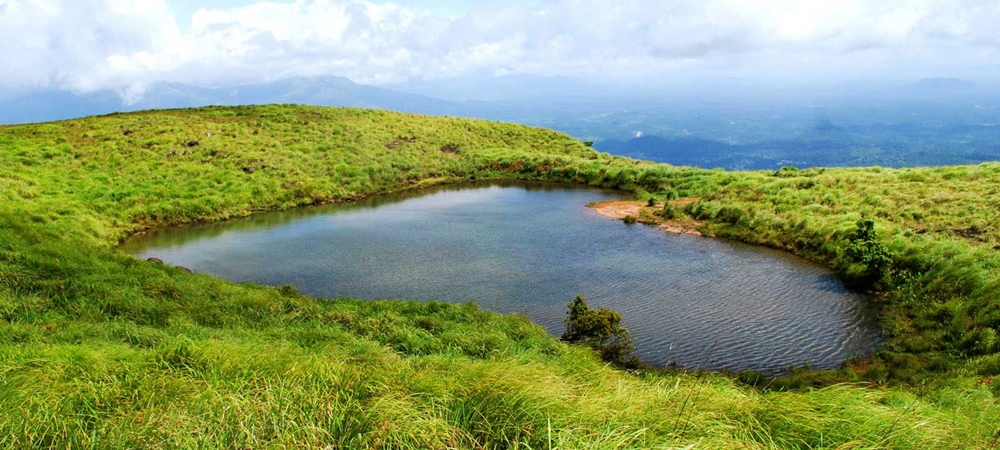 Image Source
Wayanad, known for its raw environment, majestic peaks and winding roads, is a hill station located in the Western Ghats.  You can explore the mountains, forests, waterfalls and tea plantations in this destination.
The top attractions in Wayanad include:
Banasura Sagar Dam
Chembra Peak
Kuruva Island
Pookode lake
Muthanga Wildlife Sanctuary
Edakkal Caves
Thirunelli Temple
Activities to plan in February: Trek up the Chembra Peak, have a picnic near the Banasura Sagar Dam and visit the Eddakal Caves. 
Thiruvananthapuram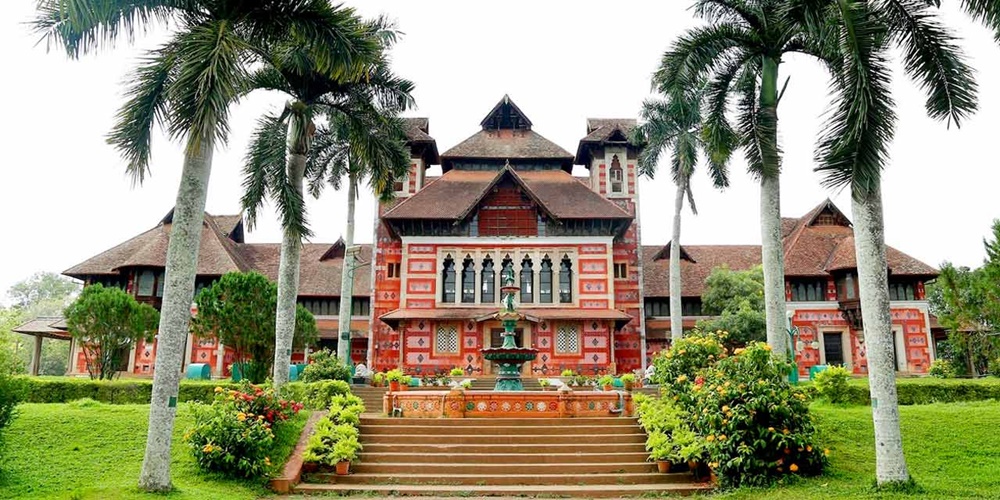 Image Source
The capital city of Kerala, Thiruvananthapuram,  is famous for its heritage sites and beaches like Kovalam and Varkala. It has an airport and it is also easily accessible by rail as well as road. As you explore the city, you will observe the local architecture in the temples and British Colonial Architecture in the palaces. 
The top attractions in Thiruvananthapuram include:
Thiruvananthapuram City
Kovalam Beach
Poovar Beach
Ponamudi Hill Station
Varkala Beach
Sree Padmanabha Swami Temple
Agastyarkoodam Trekking
 Activities to plan in February: Since February has fewer tourists and the weather is good, you can enjoy water sports in the Kovalam Beach or take part in the interesting activities of Varkala Beach. You can enjoy sunbathing at these beaches. Agastyaarkoodam Trekking which opens only for less than 50 days (limited to 100 slots per day) in a year is available from mid of January till February end.
 Athirapally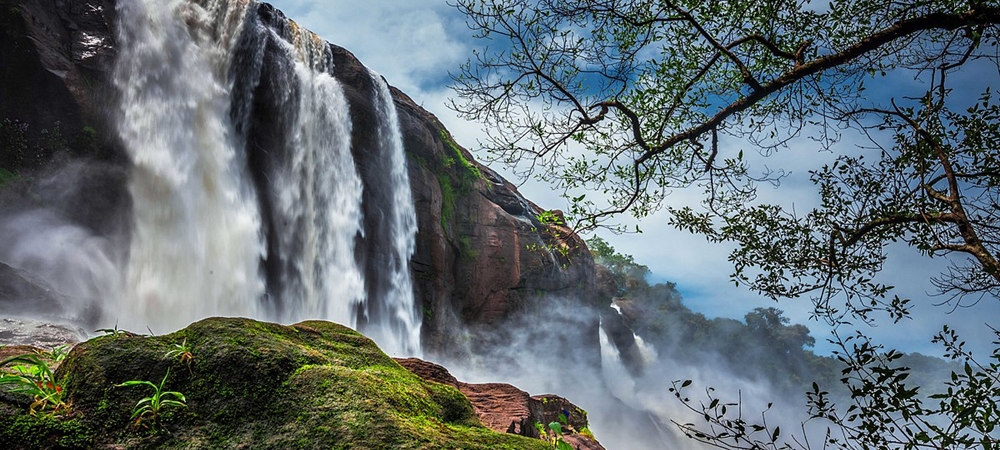 Athirapally is home to the enthralling Athirapally Falls which drop from a height of 80 feet. It is the largest waterfalls in the state. The view of the falls is more than spectacular and the area around the falls is special because of the cool spray of water.
The top attractions to visit near Athirapply include
Athirapally Falls
Vazhachal Falls
Sholayar Dam
Thumboormozhi Dam
 Activities to plan in February: Although the falls are not in their full glory, they still promise a fantastic view. So make sure to visit Athirapaly Falls. If you are into photography, this place is nothing less than a paradise for you.
Kanyakumari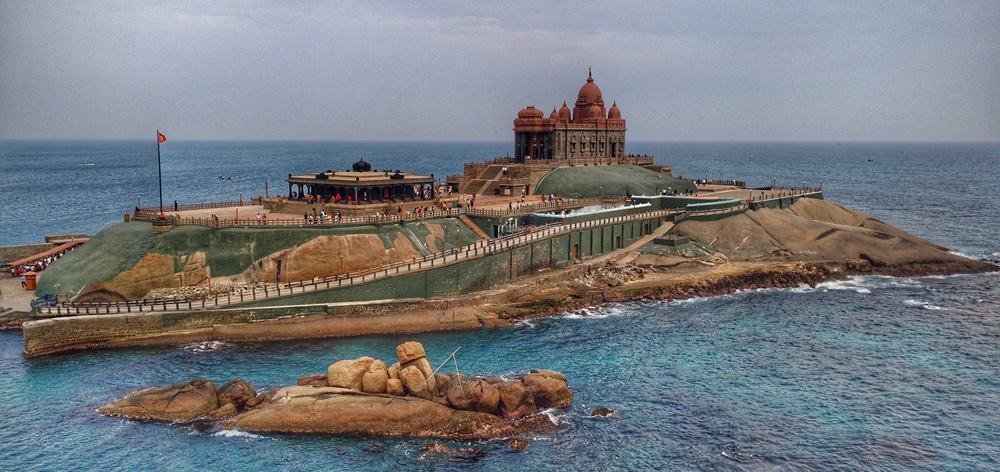 Image Source
Kanyakumari, the tip of the Indian Peninsula, offers one of the best sunrise and sunset views in the country. It the converging point of the Bay of Bengal, Arabian Sea and Indian Ocean. At Kanyakumari, you can get hotels which offer a view of the sea from their large windows and balconies.
There are plenty of attractions in Kanyakumari such as:
Thiruvalluvar Statue
Vivekananda Rock Memorial
Kanyakumari Devi Temple
Activities to plan in February: Plan visits to the top attractions, shopping for large shells, souvenirs, and collectibles. Do not miss the spectacular sunset.
Kerala in February- Places NOT to Visit
Since the weather in February is ideal for tourism, all the tourist spots in Kerala are open for visiting and they all offer a great experience. But please note that the Eravikulam National Park is closed in February. The park is home to the rare Nilgiri Tahr. And they have their calving season from the end of January to April. So throughout this time, the park remains closed.
Kerala in February- Top Activities to Do
The month of February is a great time for trying the activities in Kerala, both the adventurous ones and the relaxing ones. The weather will be slightly hot but not so much that it will affect the activities. And since February is not a peak season, you do not have to worry about long queues or too much crowd at the tourist spots. Have a look at the top activities you can enjoy during your visit in February.
Backwater Experiences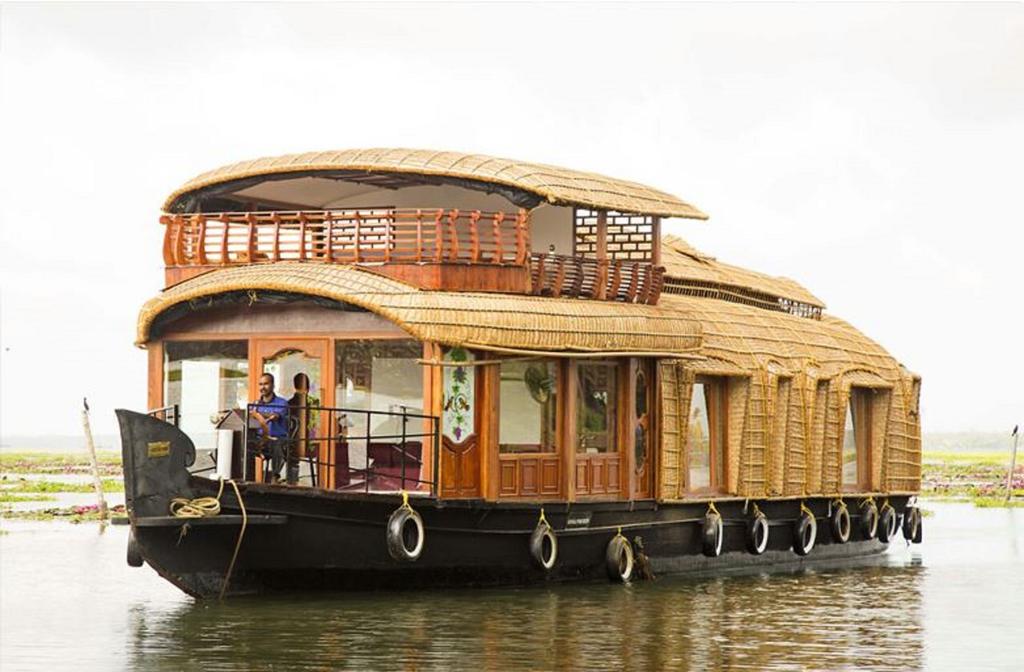 One of the most popular features of the state of Kerala is its vast backwater stretch with beautiful canals. These backwaters are scenic because they are placid and they have lush greenery all around them. To have a premium experience of the backwaters, you can try the houseboat cruise. While on the cruise, you can enjoy authentic Kerala food and the views all around are simply mesmerizing. The cruise has a royal feel to it. But in case you are an explorer and you would like to get into the narrow canals and peer into the villages on the shore, then you must try the canoe ride.
February would be a great time to experience the backwaters because it is not too hot and since there are no rains, you can enjoy a canoe ride and explore the backwaters to your satisfaction.
The locations offering the best backwater experiences in Kerala are,
Alleppey
Kumarakom
Astamudi
Neelesharam
Poovar
Ayurveda and Yoga Experiences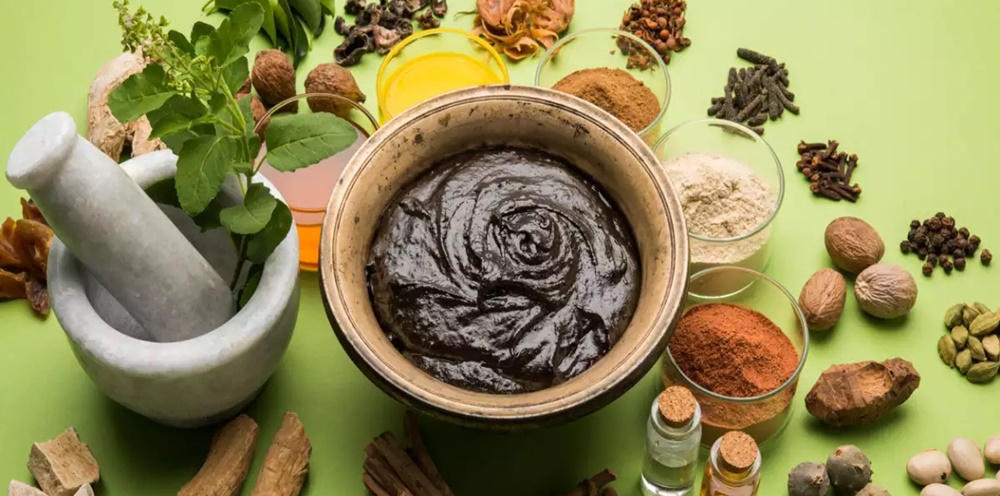 Image Source
People come to Kerala from all around the globe to experience Ayurveda and yoga. Some come for a specific treatment while most come to relax and rejuvenate the body and mind. There are a number of centres in Kerala that offer ayurvedic therapies and yoga. Generally, they say that the monsoon is the best time for ayurvedic treatments. But you can have a good experience even in February.
Some of the most prominent Ayurveda wellness centres are located at
Kottakkal
Thiruvananthapuram
Palakkad
Alleppey
Cochin 
Wildlife Sanctuaries and Experiences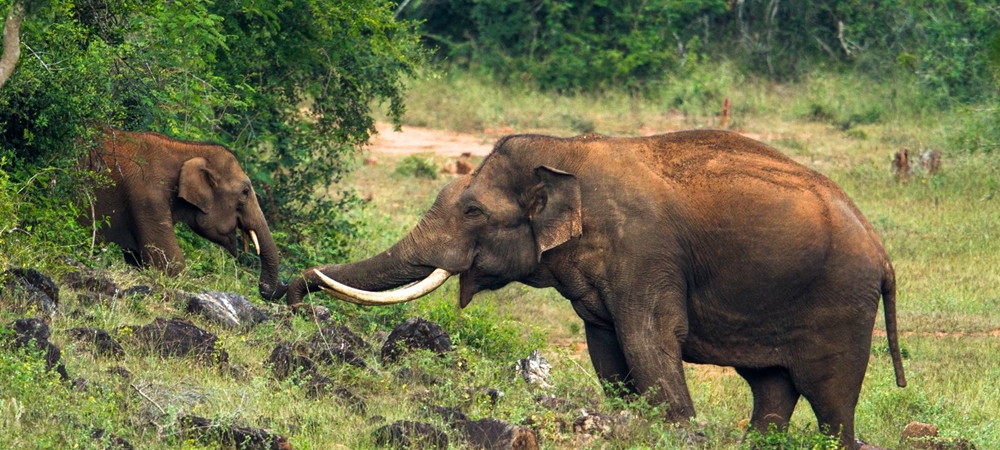 Image Source
The Western Ghats make up a large portion of Kerala. They are among the most famous heritage sites in the world according to UNESCO. As you explore the Western Ghats in Kerala, you will come across many wildlife sanctuaries all of which have a rich variety of flora and fauna. February is a good time to explore these sanctuaries since the weather will not be too hot.
Some of the most prominent Wildlife Sanctuaries in Kerala are,
Neyyar Wildlife Sanctuary
Silent Valley National Park
Eravikulam National Park
Aanamdui Shola National Park
Periyar Tiger reserve
Parambikulam Wildlife Sanctuary
Thattekkad Bird Sanctuary
Chinnar Wildlife Sanctuary
Muthanga Wildlife Sanctuary
Tholpetty Wildlife Sanctuary
Water Sports and Beach Experiences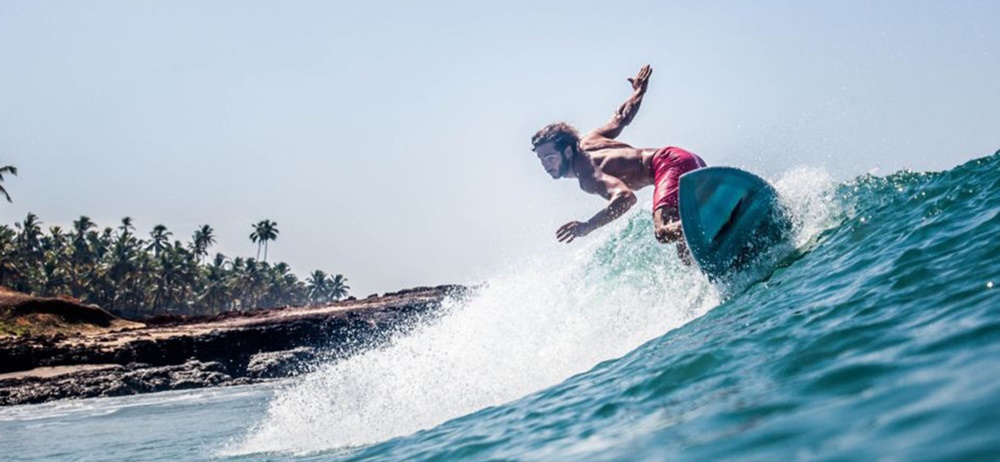 Image Source
Since Kerala is a coastal state, it has a long stretch of beaches. Some beaches are just to relax and unwind in the sun while other beaches are bustling with many interesting activities. Each one has its own unique look. For example, the Kovalam Beach has a red and while lighthouse; the Varkala Beach has a majestic cliff next to the ocean. At the beaches in Kerala, you can enjoy thrilling activities like speed boating, parasailing, snorkelling etc. The pleasant weather in February helps you to enjoy a great time at the beach.
Best Place for Beach Activities in Kerala,
Varkala
Kovalam
Marari
Cherai
Fort Cochin
Kannur
Calicut
Village Walks and Local Life Experiences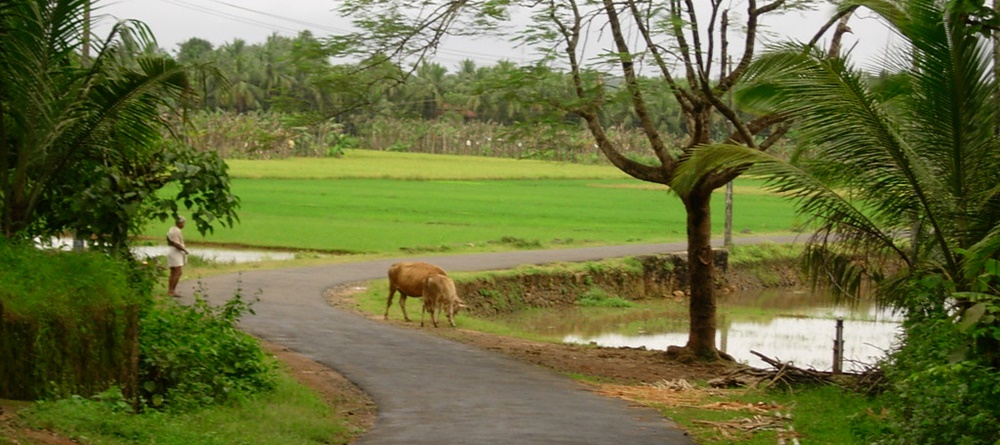 Image Source
When you visit a village in Kerala, you will see simplicity at its best. The humble lifestyle of the villagers, the cute village scenes of people going about their daily chores, the houses and the raw natural beauty around is pleasing to watch. You will come across artisans, weavers and craftsmen and interacting with them while seeing their skills is a complete treat. February has decent weather conditions for village walks.
The most sought-after places in Kerala for village walks are, 
Kumarakom
Alleppey
Munroe Island
Fort Cochin
Photographic Walks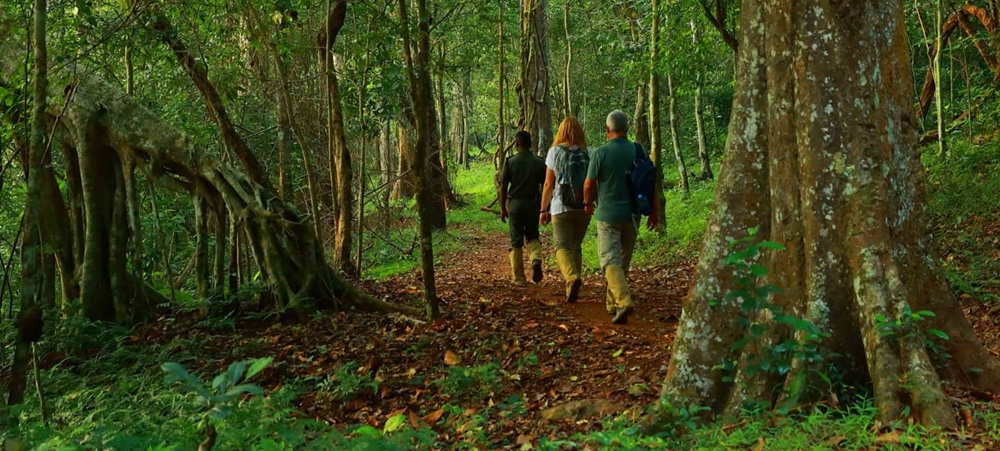 Pic Courtesy: Thekkady Tours
God's Own Country, Kerala is a paradise for photographers. All through the land of Kerala, you will come across scenes worth capturing. Some of the best pictures of Kerala are of its tea gardens, wildlife, lakes, mountain slopes and backwaters. If you are a photographer, being i Kerala can be a blissful experience. The lighting in February is ideal for photography.
Kerala in February- Activities to be avoided
Most activities in Kerala are fun in the month of February. But some are better avoided. During the month of February, the weather begins to get a little hot. And because of this, there are chances of forest fires. It can start with a small spark and spread quickly. Although this is not very common in Kerala, you need to be careful. Because of the chance of forest fire, we suggest that travellers do not try trekking or camping in the forests. At other times of the year, this is a popular activity but when it is hot, this activity is best avoided. As we mentioned earlier, the Eravikulam National Park will be closed because of it the calving season of the Nilgiri Tahr. So please do not include the park in your itinerary.
Major Events and Festivals in December
Thaipooyam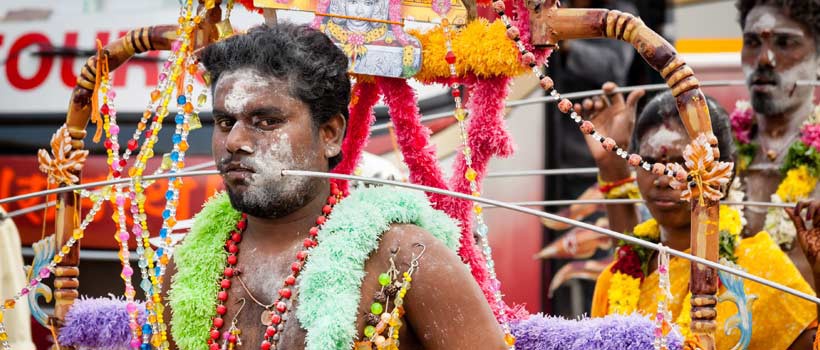 Courtesy: Medium.com
Thaipooyam is a festival celebrated, in the Tamil month of Thai (January/February) on the full moon. It is mainly a Tamil community festival but is gaining popularity in many parts of Kerala too.  Some devotees pierce cheeks  & b0dy parts with lances and dance in a trance. Visuals of devout followers, swaying to the mythical beats of the chenda and to loud shouts of 'Haro Hara', is an ethereal experience that you can witness!
Aattukal Pongala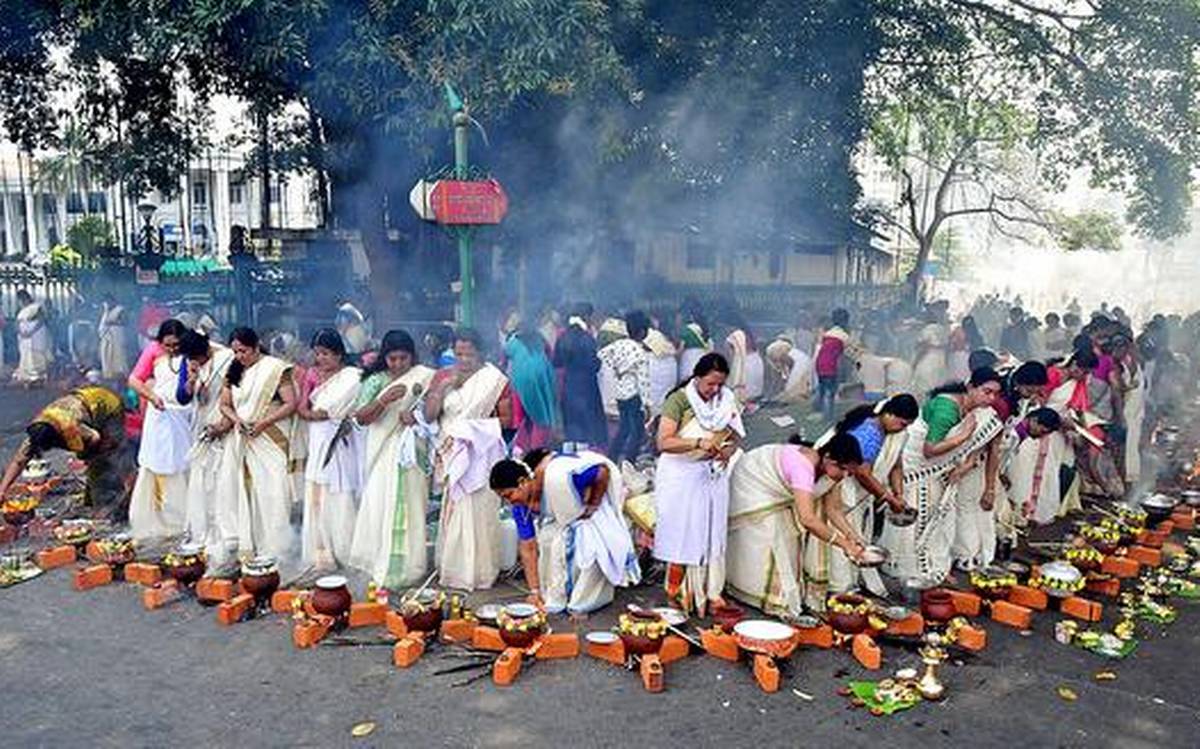 Courtesy: The Hindu
It is the most important festival of Attukal Bhagavathy Temple in Thiruvanthapuram, Kerala.  Its starts in Marakram- Kumbham (Feb-March) month of Malayalam calendar and it lasts for 10 days. During the Ponakala day (ninth day of the festival),  there will be a huge gathering of millions of women to offer Ponkala to the Goddess.
Uthralikav Pooram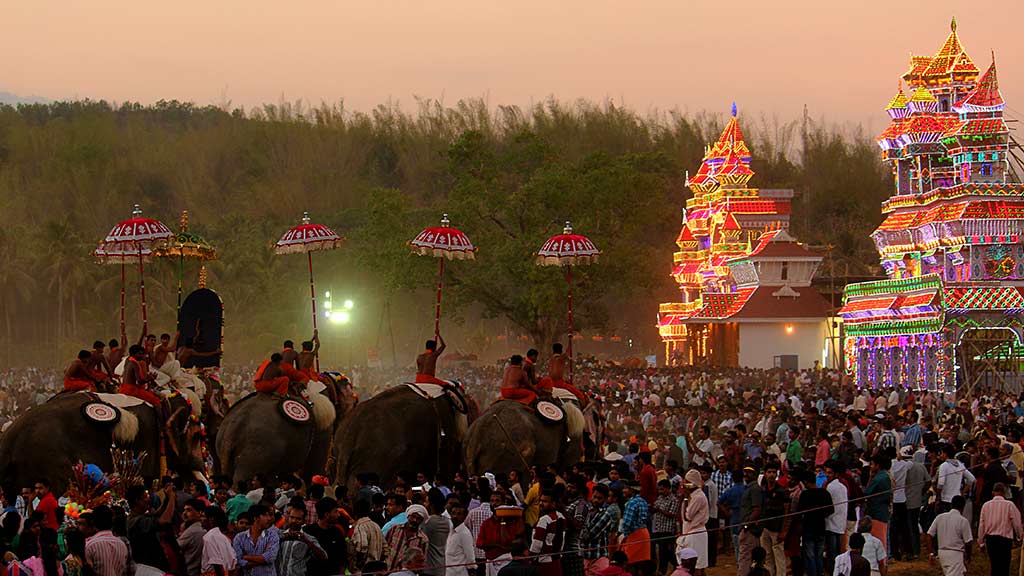 Courtesy: Kerala Tourism
It is the most important & popular festival at Shri Rudhiramahakalikav temple situated at Vadakkanchery. Â Twenty-one elephants will be assembled for the Pooram in the traditional attire with multicolour parasols!
Chettikulangara Bharani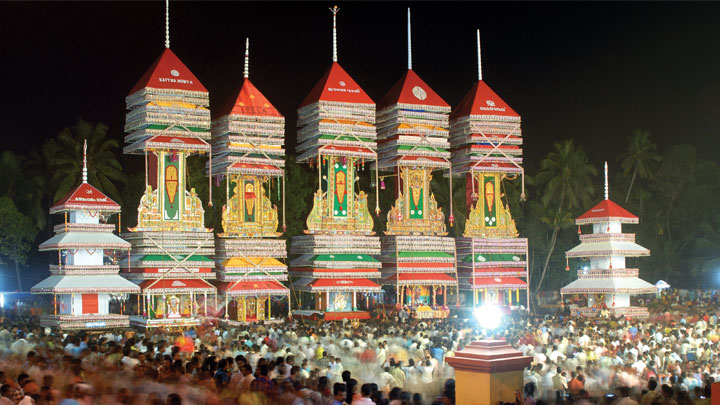 Courtesy: Kerala Tourism
Chettikulangara Bharani is a festival celebrated at the Chettikulangara Devi Temple in Alappuzha district. It is held every year in the month of Kumbham ( February end to April), the date is determined according to the Malayalam Calendar. The festival is under consideration of UNESCO to be bestowed with the Intangible Cultural Heritage status.
Adoor Gajamela
It is celebrated as a ten-day-long annual celebration at Adoor Parthasarathy Temple. The temple which is dedicated to Lord Krisha is home to serval cultural program during the festival. Nine elephants will be paraded with special decoration during the Gajamela.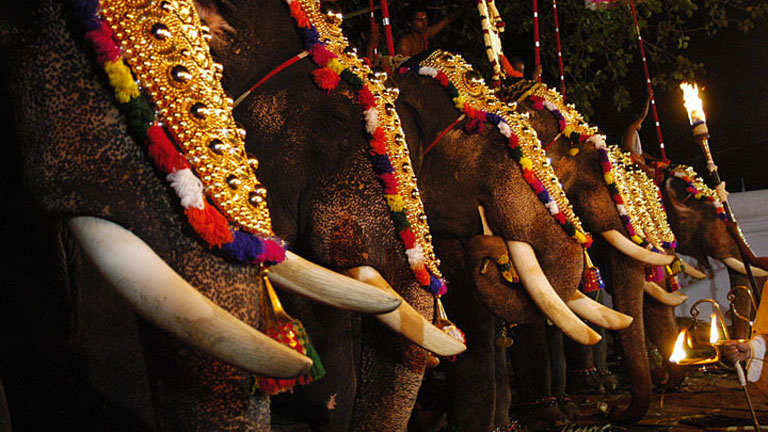 Courtesy: Kerala Tourism
Do you know the reason why Experience Kerala do not support elephant parks or festivals involving elephants?
Kuttikol Thampuratti Theyyam
Performed at Kuttikkol Thampuratty Bhagavathy Temple, Kuttikol Thampuratti Theyyam is one of the grandest Theyyam festivals in all of Kerala. Some of the best varieties of Theyyam such as Elayoor Theyyam, Chamundi Theyyam, Panchoorla Theyyam and Muthor Theyyam on display throughout this time period. This carnival attracts people from all over the world because of its mesmeric festive vibe, revelry and pageantry!
What to Wear in February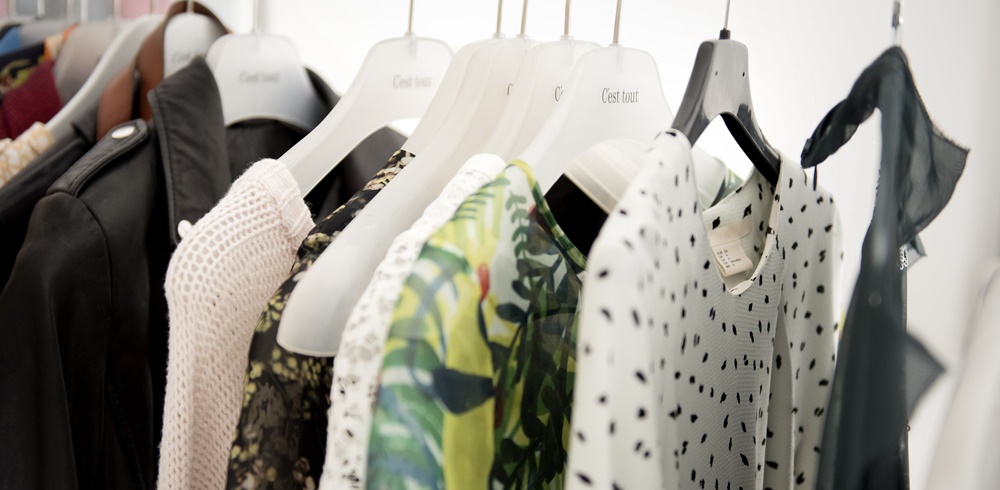 Image Source
In February, you can wear tees and jeans or shirts of any material as the weather is quite pleasant. But since the temperature can increase, we wouldn't suggest warm clothes. Feel free to carry comfortable wear such as shorts or Capris for your tour. Women can also wear tees, frocks, dungarees, pants, and tops as per their comfort and convenience. While heading for hill-stations, you can carry some warm clothes or a jacket. If you do not like the sun, then you can carry hats, umbrella or sunscreen lotions. But know that its not too hot in February.
Weather conditions in February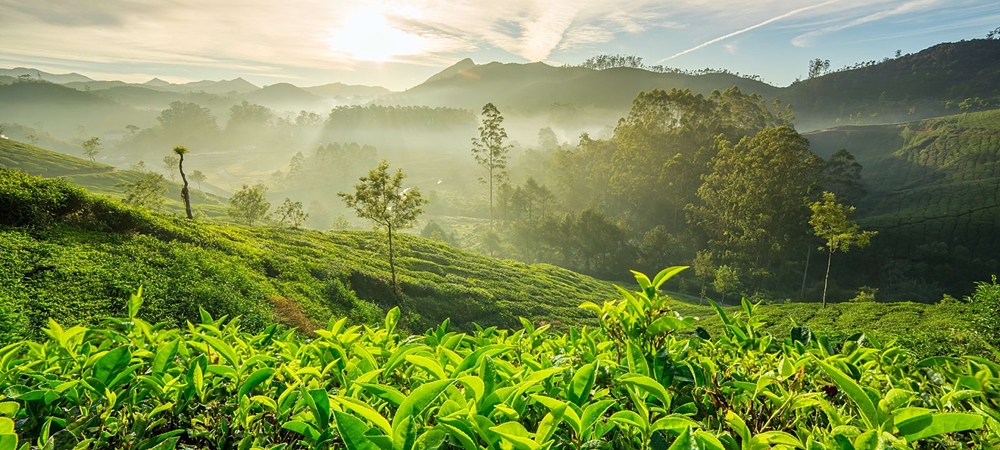 Pic Courtesy: Goibibo
During February, the weather conditions in Kerala are quite pleasant. It starts to get warm and the temperature can reach up to 32 degrees Celcius. The month is one of the driest months in Kerala. So there are no chances of rain as well and the humidity is quite manageable.
Pros of Visiting in February
Many do not know this but February could be one of the best times to make a trip to Kerala. The peak season for tourism ends. So the tariff of the hotels drop and the tourist places are not as crowded as they are during the peak season. You do not have to wait in long queues and you can enjoy a relaxing experience because there is a little crowd. And the weather is just slightly hot and there are no chances of rain. So you can explore the state completely without missing much and it doesn't get exhausting either do you have to worry about rain playing spoilsport. Another big advantage of visiting in February is that all tourist spots are open. So all you can enjoy all the sightseeing and activity options.
Cons of Visiting in February
In the month of February, there is no doubt that the weather is not as pleasant as it is during the months between October and January. So you can expect temperatures rising a little bit but not too much. But because of the rising temperatures, there is a small chance of forest fires. Because of this, trekking and camping experience is not recommended during February. This might not concern many travellers, but if you are an adventurer, then this can be a big let down for you. But please know that you can still try some trekking routes which are away from forest areas. Also, the Eravikulam National Park is closed in February. So if one of the main reasons you were visiting Kerala was to see the Nigiri Tahr, then you will have to return disappointed.
Planning Kerala Tour in February- Suggestions & Tips
Start planning your trip early
Do your research and find the best local tour operator / Travel Agent
Book the hotels, houseboats and desired room type in advance
Book your desired activities online or seek help from the operator
Ask the operator to reserve an experienced package handling professional chauffeur
Carry a hat and sunscreen lotion if you do not enjoy the sun very much
Avoid trekking or camping in the forest since there are small chances of forest fires
Since the peak season for tourism ends in Kerala in February and the weather is still quite okay, February could be one of the best seasons for visiting Kerala. Almost all the tourist spots are open and you will not have much crowd. The tariff of the hotels start dropping. Take a look in advance at some of the best accommodations to choose from. Hope this blog helps you plan an itinerary for February. Make your February beautiful. Come to Kerala!
(Visited 275 times, 1 visits today)