In the month of September, the weather in Kerala starts getting pleasant. Rains reduce drastically and there is a slow transition from monsoon to winter. But you can expect moderate heat. In fact, the bright sunshine during this time adds to the charm of the tea gardens as well as the scenic backwaters. Since the peak season for tourism starts only in October, the month of September is actually a good time for a Kerala holiday. You can enjoy quiet time as you visit tourist attractions and experience all the interesting activities.
Take a look at some special benefits of visiting Kerala in September:
Pleasant weather conditions 
As the monsoon season will be heading to its end, the weather in Kerala greatly improves. Rains won't play spoilsport anymore and you can fully enjoy sightseeing and activities. There may be showers but not as heavy as they are in August. But mostly, you will experience some cool breeze as well as warm sunshine. Also, you can expect mild humidity in September.
Reasonable tariff at hotels and resorts 
The peak season for tourism begins only in October. Until then, the tariff at hotels and resorts remain reasonable. So the month of September affords you a great opportunity to enjoy a Kerala holiday in pleasant conditions and at a reasonable cost. And when you get value for money for a vacation, the experience is all the more satisfying
The scenic beauty of the land
Because of the heavy rains in the months of July and August, it's as if the whole land of Kerala has taken a refreshing shower. And as a result, the landscape takes on a magical charm. Forests have a lush green look, tea gardens shimmer, and waterfalls showcase a quaint beauty. The entire place looks clean and beautiful. You can experience Kerala at its natural best if you visit it in the month of September.
Kerala in September – List of Best Places to Visit
A visit to Kerala can leave a lasting impression on you. The land is unique because of its delightful culture, diverse topography, as well as natural beauty. No wonder it attracts thousands of travellers from all over the world each year. It also has a solid place in the top 100 holiday destinations in the world. As to why it got the name "God's Own Country", you will know only when you visit the place.
Take a look at some of the best destinations to visit in Kerala
Cochin and Fort Cochin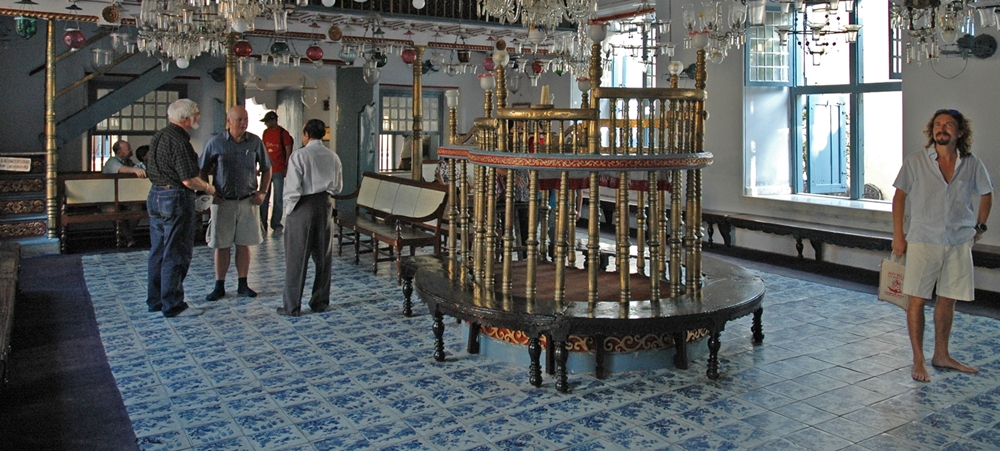 Image Source
A holiday in Kerala usually starts and ends in Cochin because the city is well-connected by air, rail and road to other places. And it is at Cochin where your holiday experience kicks off as you visit historic places like the Jewish Synagogue and Dutch Palace. Cochin is also famous for the Chinese Fishing Nets. You can enjoy visiting all these places in September without worrying too much much about the rains or the heat.
During your visit to Cochin, you need to try to go to Fort Cochin as well. Its museums, palaces, and colonial-style buildings are a treat to the eyes. At Fort Cochin, you get an amazing opportunity to explore the town on a bicycle.
The most famous attractions you can visit in Cochin are:
Jew Town
Indo-Portuguese museum
Paradesi Synagogue
Mattancherry Palace
Santa Cruz Cathedral Basilica
Tomb of Vasco-da-Gama
Activities to do in September: Since it is pleasant in the month of September and rains are infrequent, you can fully enjoy sightseeing in Cochin as well as Fort Cochin. Visit the museums, palaces and malls along with the famous synagogue and Chinese fishing nets.   You can also enjoy cultural shows in the evening and relish local food at restaurants.
Munnar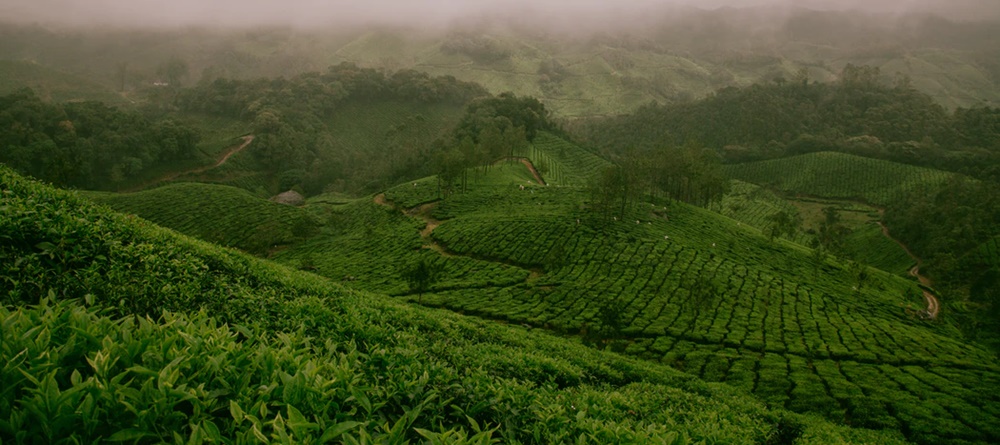 Munnar is home to majestic hills, winding roads and tea plantations. The rains of July and August make the hill station clean, fresh and all the more scenic. You will enjoy crystal clear views from the glorious viewpoints and also a wonderful boating experience in the serene lakes. There may have been landslides in the hill station during the monsoon and because of that, some roads could become closed. So check with local authorities if you are going by yourself. But if you are visiting under the supervision of a local tour operator, then you will not have to worry about this.
Look at some of the best locations to visit during your Munnar visit
Top Station
Mattupetty Dam & Echo Point
Tea Plantations
Marayoor & Chinnar
Kundala Lake
Rajamala- Eravikulam National Park
Activities to do in September: September would be a great time to visit the dams and waterfalls in Munnar. They would be in their full glory because of the rains in August. So make a visit to the Mattupetty Dam, Attukal Waterfalls and Chinnakanal Waterfalls. The lakes will also enjoy a tranquil environment during the close of the monsoon. You can visit Kundala Lake and enjoy a closed-top boat ride. Also visit the viewpoints like Pothamedu Viewpoint, Photo Point and Top Station.
Thekkady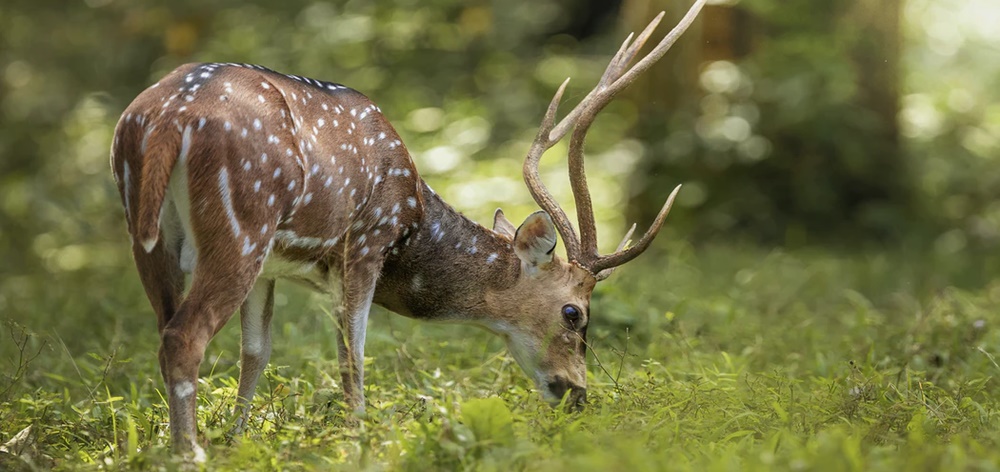 Thekkady is a beautiful town in Kerala famous for its magnificent lake, exquisite wildlife and the variety of spices. The most special attraction in Thekkady is the Periyar Lake. It offers an unforgettable boating experience which you can enjoy with your loved ones. As you cruise through the lake at a gentle pace, you will see glimpses of wildlife on the shore. It is a complete joy to see animals coming with their young to the lake and sipping water.
These are some of the interesting places  to visit in Thekkady are:
Periyar National Park and Lake
Anakkara
Chellakovil Viewpoint
Vandiperiyar
Parauthumpara
Ramakkalmedu
Activities to plan in September: Boating in the Periyar Lake is a must-try activity in September. Even if there is a sudden rain, you don't have to worry since the boat is a closed-top one. In the pleasant conditions of September, you can enjoy nature walks, bamboo rafting as well as border hiking. But you need to be careful about the leeches. Check out the full activity list at Thekkady here.
 Alleppey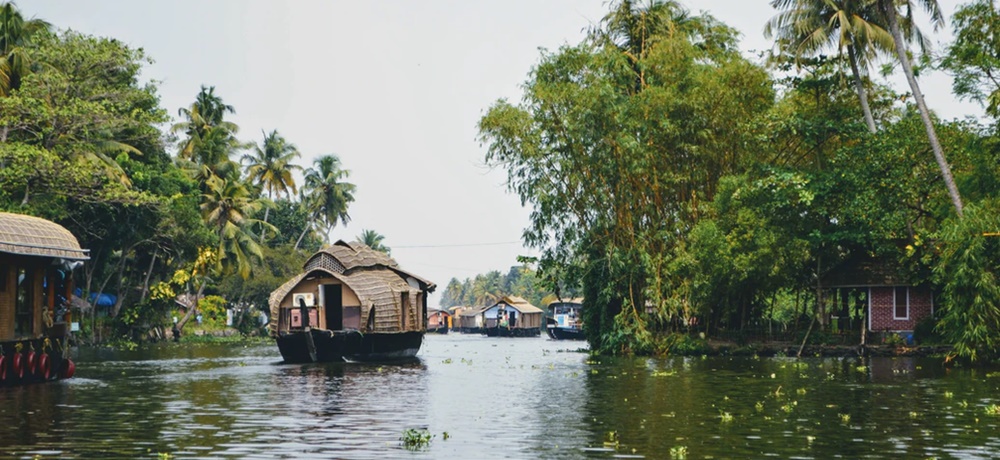 Alleppey is, without a doubt, the most popular destination in the state of Kerala. Its scenic backwaters welcome thousands of domestic and international tourists every year. The monsoon leaves the backwaters of Alleppey with a charming look. It is simply amazing to see the fresh coconut trees on the shoreline and observe the villagers carrying out their daily activities. A houseboat cruise gives you a rich experience of the backwaters. The time you spend on a houseboat could well be the best moments of your trip to Kerala.
Alleppey's best attractions are:
Alleppey Backwaters
Alleppey Beach
Marari Beach
Activities to plan in September: A houseboat cruise is definitely an activity you must experience in Alleppey. During this cruise, you will not only enjoy the pleasant views of the backwaters but also relish the delicious food of the local cuisine. So if you are a foodie, don't think twice before opting for a houseboat cruise. At Alleppey, you can also enjoy canoeing as well as a visit to the beach.
Kumarakom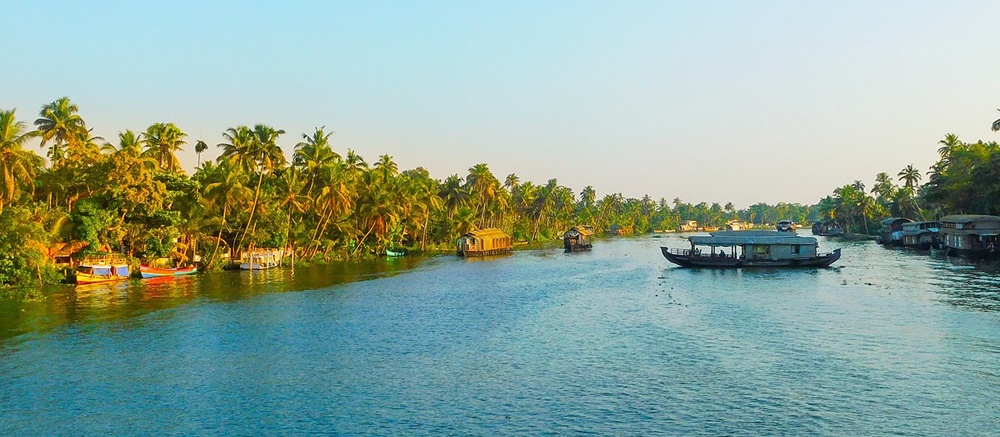 The scenic backwater village of Kumarakom rests on the banks of the Vembanad Lake. It features beautiful village homes, lush greenery as well as a variety of delightful birds. It is home to the famous Kumarakom Bird Sanctuary which houses many rare species of birds. During your visit to Kumarakom, you will interact with joyful villagers, enjoy canoeing, and also observe the skills of Kerala craftsmen.
Some of Kumarakom's best attractions are:
Kumarakom Backwaters
Kumarakom Bird Sanctuary
Vaikom Temple
Village Life
Paathiramanal Island
Activities to plan in September:Â The weather in September is ideal for all kinds of backwater cruises, whether it is houseboat or canoe. Apart from the cruise, you can also enjoy bird watching, village walks, and toddy shop visits.
Wayanad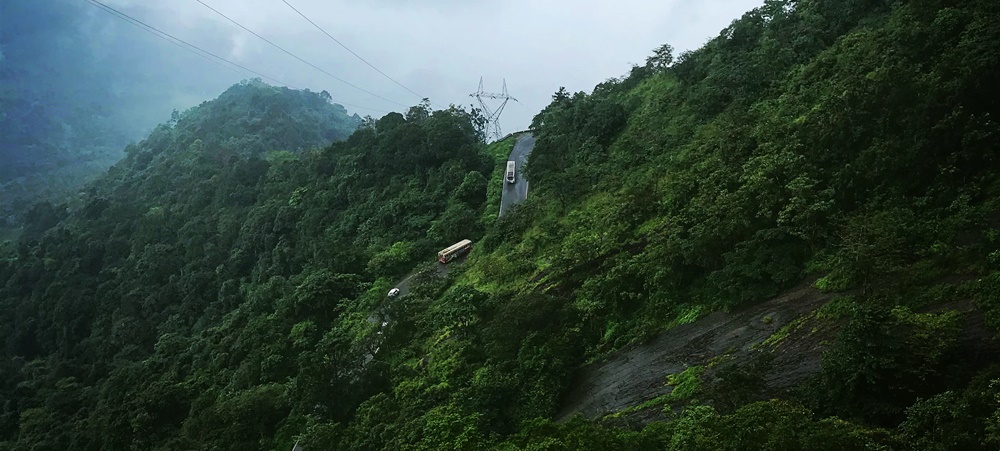 Wayanad's raw natural beauty makes it a unique hill station in Kerala. The town is part of the Western Ghats and is home thick forests, majestic hills, winding roads, and exotic wildlife. The most interesting activity you can enjoy in Wayanad is trekking. The place has some of the most amazing trekking trails in Kerala. As you enjoy a trekking experience in Wayanad, you will come across natural beauty in its raw form.
Some of Wayanad's most interesting attractions are:
Banasura Sagar Dam
Kuruva Island
Chembra Peak
Edakkal Cave
Pookode lake
Muthanga Wildlife Sanctuary
Thirunelli Temple
Activities to plan in September: Because of the monsoon, the Banasura Dam turns magical. And September is a great time to visit the dam because you enjoy good views and there's no worry about heavy and frequent rain. You can also enjoy a boat ride in the Pookot Lake as well as a visit to the Edakkal Caves. You also enjoy trekking but you must be careful of slippery trails and leeches.
Athirapally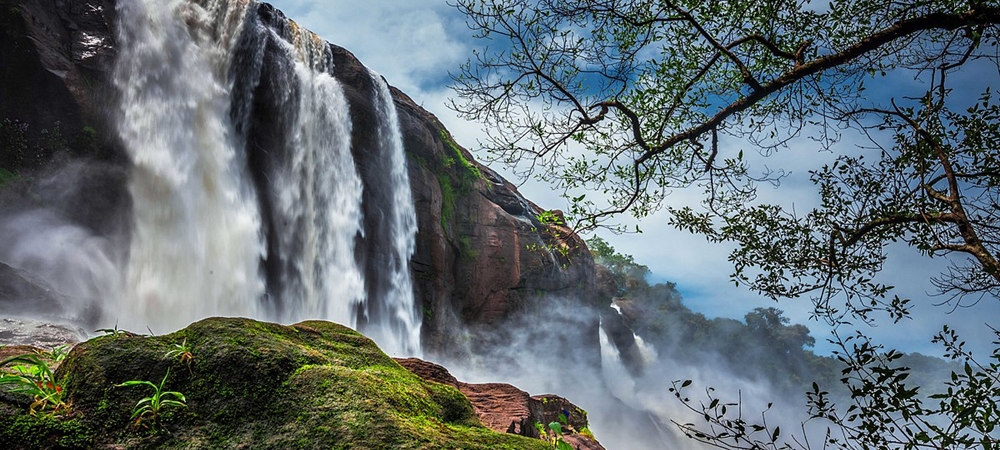 Athirapally is home to the most beautiful waterfalls of Kerala. The falls are 80 feet tall and therefore offer a spectacular view as well as create an amazing atmosphere in the region. The spray of cool water and the roaring sound of the waters add to the magical environment of Athirapally. There are resorts in Athirapply that offer a direct view of the falls right from the room.
Athirapally's major attractions are:
Vazhachal Falls
Sholayar Dam
Athirapally Falls
Thumboormozhi Dam
Activities to plan in September: The waterfalls of Athirapally are a must-visit in September. It is not just the enthralling views but the whole environment is something special. Make sure to carry your camera because you can take some super awesome pictures.
Kerala in September- Places NOT to Visit
During the monsoon, the hill stations in Kerala may have experienced a few landslides. So before exploring the hill stations, you may have to check with local authorities about any roadblocks and risky areas. But if you are under the supervision of a local tour operator, then they will guide you in this regard.
Even in the month of September, the currents in the ocean may be quite strong. For this very reason, many avoid the beaches of Kerala around the monsoon season. The beaches may not be operating in full swing. For example, there may be fewer water sport activities and swimming may be prohibited in some areas. But if you are a beach lover, then you can still visit the beaches but just keep in mind that you may not have a complete experience like you would at other times of the year.
Kerala in September- Top Activities to Do
In the month of September, the weather becomes pleasant and there are very few rains. So you can enjoy many activities during this time of the year. Please take a look at the list of activities you can enjoy in Kerala in September.
Houseboat Cruises
A houseboat cruise in Kerala can be an experience of a lifetime. Since the monsoon leaves the backwaters with an added charm, a houseboat cruise in September can be a lot more memorable. As you cruise on the royal houseboat at a relaxed pace, you will enjoy pleasant views of the palm-fringed shoreline and village activities as well as the delightful chirping of birds. Another interesting feature of the Kerala houseboat is the authentic local food and snacks you will enjoy throughout the cruise.
The backwaters of Kerala offer two types of houseboat cruises 1) 4-hour day cruise and 2) Overnight stay. There are options for canoeing and other boat rides.
The locations where you can get the best houseboat experiences in Kerala are,
Cultural Shows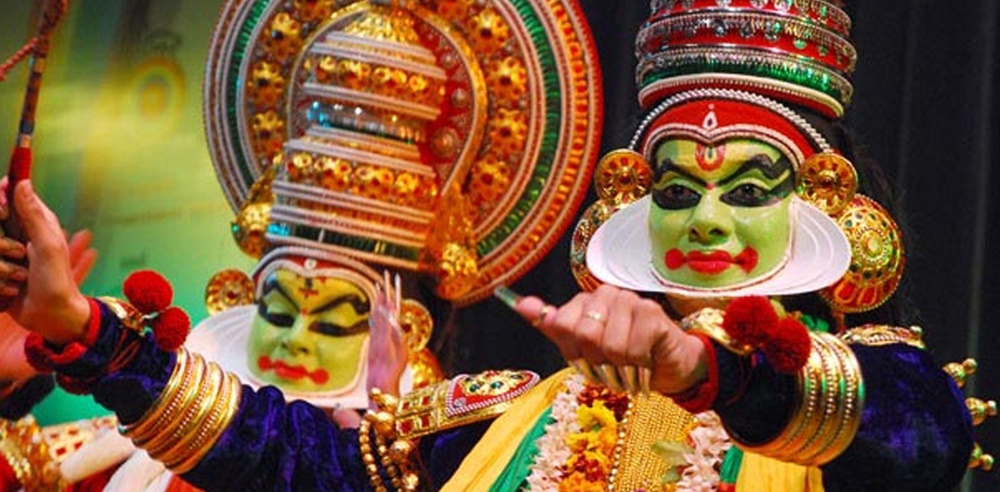 Image Source
The state of Kerala is home to a number of cultural centres. They beautifully showcase the colourful culture and rich history of Kerala through traditional dances, music performances, and plays. The two most significant dance forms are Kathakali and Mohiniyattom. Travellers can also enjoy watching Kalaripayattu – an ancient martial art form of Kerala. Along with giving you a glimpse of Kerala's culture and history, the cultural shows also succeed in offering entertainment to the viewers. Generally, a cultural show in Kerala is one hour long. Some cultural centres also allow guests to see how the elaborate makeup is done for the artists.
Some famous cultural centres in Kerala are:
Punarjani Traditional Village
Mudra Cultural Center
Cochin Cultural Center
Greenix Village
Ayurveda Experiences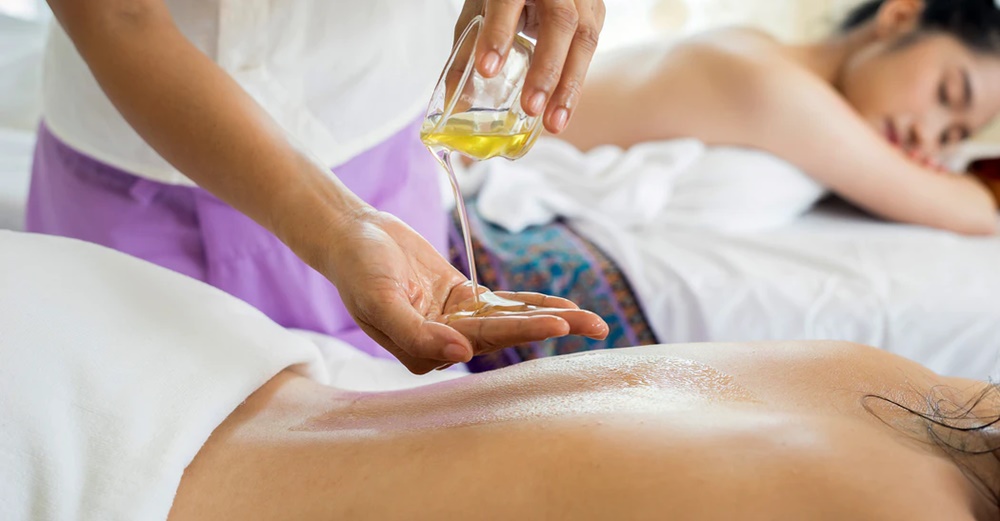 The monsoon season is a great time to experience Ayurveda in Kerala. Although the monsoon season will be towards its end in September, the weather is still pretty good for Ayurvedic therapies. The treatments have a better impact during this time because skin pores are open due to the mild humidity. Travellers from all over the globe come to Kerala exclusively for ayurvedic treatments. Ayurvedic therapies are not just for treating serious health problems but they can also rejuvenate and detoxify the body.
Some of the significant Ayurveda wellness centres of Kerala are located at
Kottakkal
Thiruvananthapuram
Palakkad
Alleppey
Cochin 
Cooking Classes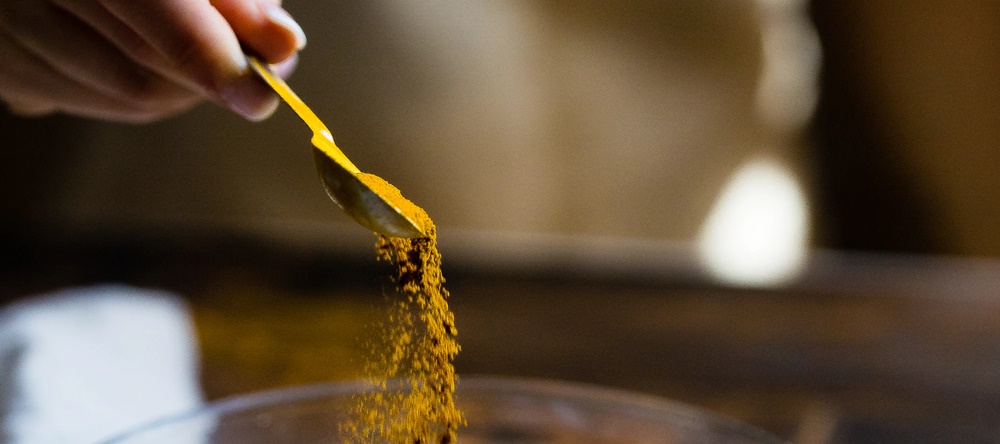 During your holiday in Kerala, you will see how the local cuisine is rich in spices and flavors. Many visitors are so impressed by the cuisine that they want to learn how to cook the local delicacies. This is where the cooking classes come into play. At a cooking class, the instructor will reveal the secret ingredients and recipes of the local cuisine. You will get a clear explanation not only of the ingredients and spices but also about the cooking techniques involved. After the cooking demonstration, you will enjoy eating the scrumptious delicacies prepared during class.
Take a look at some of the best cooking classes in Kerala
Waterfall Visits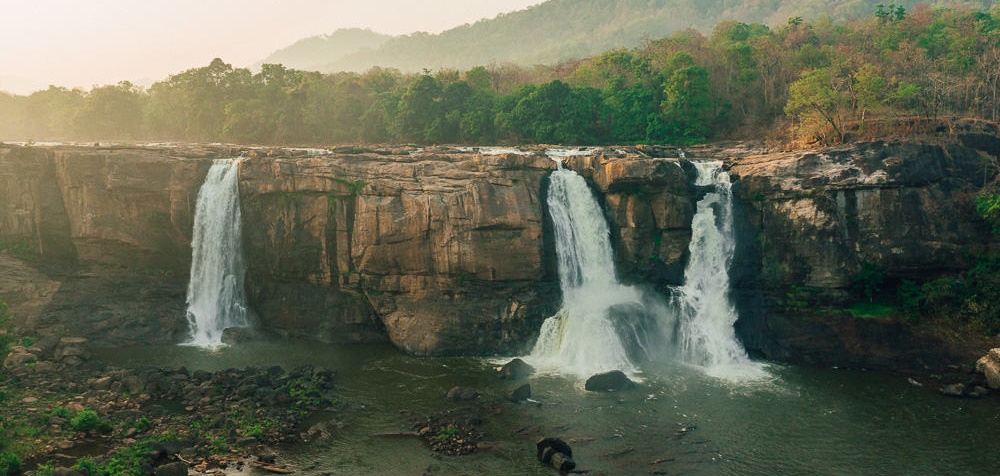 The monsoon season adds greatly to the glory of the waterfalls. So during your visit in September, make sure you visit the waterfalls of Kerala, especially the Athirapally Falls. The spectacular views and the glorious environment in Athirapally are heavenly. Although the waterfalls are safe to visit in September, each traveler must exercise caution when he gets close to the waterfalls.
The most famous waterfalls in Kerala are
Athirapally Waterfalls
Attukal Waterfalls
Soochipara Waterfalls
Vazhachal Falls
Chinnakanal Waterfalls
Cheeyappara Waterfalls
Kerala in September- Activities to be avoided
Although the monsoon season will be coming to a close soon, the beaches may still have strong currents. So a beach visit or beach activities can be avoided. Activities like parasailing, snorkelling, surfing, speed boating, etc may not be a good option to try in September. Trekking is possible but travellers need to extremely cautious because some trails may be very slippery and there is a risk of leeches too. Because of the presence of leeches, outdoor camping may also not be a good option.
Major Events and Festivals in September
Onam is a harvest festival celebrated by all Malayali community irrespective of religion on an annual basis. Dates of Onam Festival is determined based on the Hindu Calendar (Panchangam) and it falls on the Thiruvonam Nakshatram in the month Chingam (Malayalam Calendar), which overlaps with August–September.
According to the Hindu legends, this festival is celebrated to commemorate the mighty Asura King Mahabali, whose spirit is said to visit Kerala annually at the time of Onam. According to the Hindu legends, this festival is celebrated to commemorate the mighty Asura King Mahabali, whose spirit is said to visit Kerala annually at the time of Onam.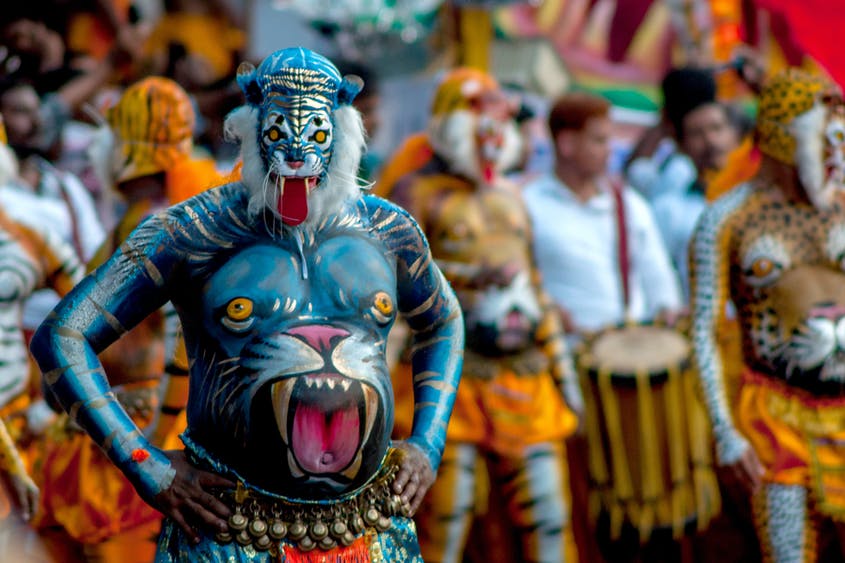 The celebrations of Onam include many events such as  Onam Sadhya, Boat Races, Pulikali, Pookkalam, Onathappan (worship), Onam Kali, Tug of War, Thumbi Thullal (women's dance), Kummattikali (mask dance), Onathallu (martial arts), Onavillu (music), Kazhchakkula (plantain offerings), Onapottan (costumes), Atthachamayam (folk songs and dance), and many other celebrations. It is the New Year day for Malayalis.
What to Wear in September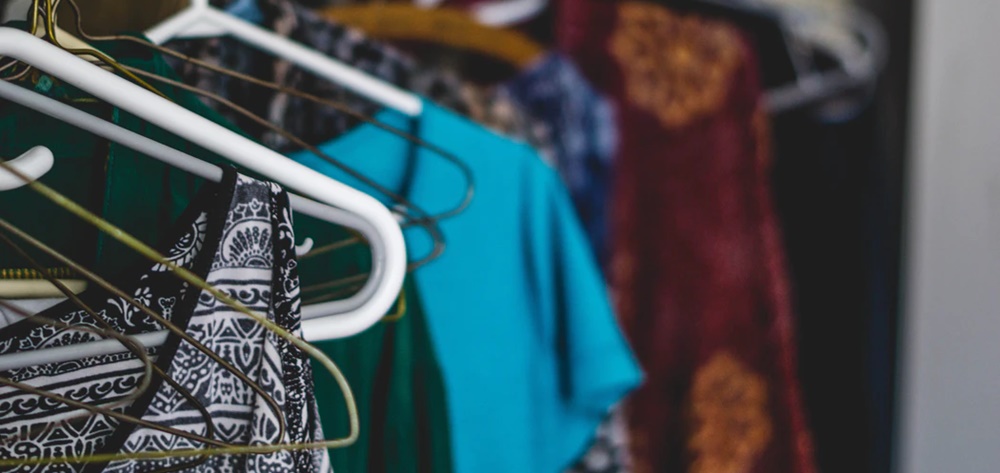 If you're visiting Kerala in September, you can carry light clothes which dry quickly. While packing clothes, remember that it is not too hot nor too cold and there are a few chances of rain. Also carry light footwear, preferably rubber instead of leather since the rains can spoil the leather. If you will be trekking, then you must bring footwear which has a tight grip because some trails can be slippery.
Weather conditions in September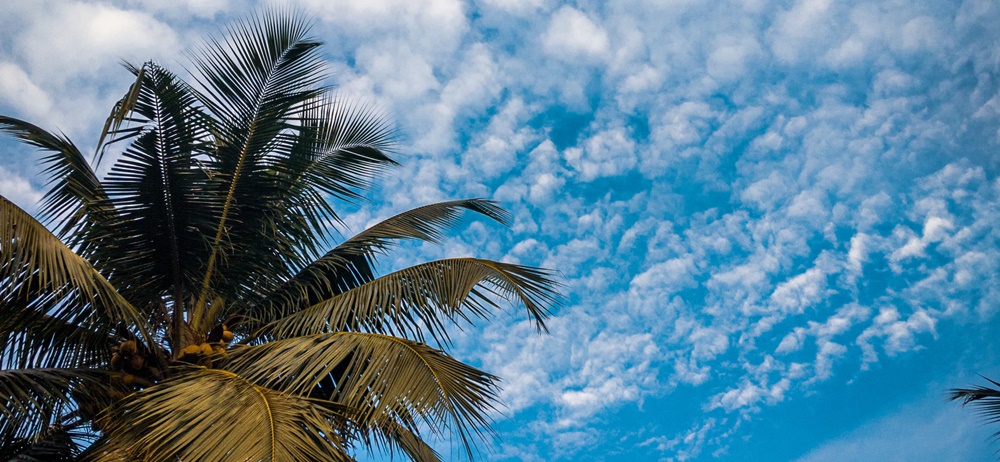 During the month of September, the weather starts becoming pleasant with the rains reducing drastically. There may be showers from time to time but not heavy downpours like in the month of August. One or two thunderstorms and some light rains can be expected. The average temperature during September is 27 degrees Celcius. There is sunshine, cool breeze, and also a bit of humidity.
Pros in visiting in September
The biggest advantage of visiting Kerala in September is that the weather starts to get pleasant with fewer chances of rain. But since the peak season for tourism hasn't started, there won't be a lot of tourist crowd. As a result, you can enjoy sightseeing and other activities peacefully. Also, you can get good accommodations at reasonable costs. The environment is also ideal for Ayurvedic therapies. Heavy rains of July and August will leave the entire land of Kerala looking all the more beautiful, clean, and fresh.
Because of the rains, the beauty of tea plantations, forests, backwaters, and waterfalls is at a whole new level. So a visit to Kerala in September will give you a great opportunity to appreciate the natural beauty of the land.
Cons in visiting in September
Although the monsoon season is at its closing phase, you can still expect showers which may hinder your sightseeing experiences. And also during this time, the ocean will continue to have strong currents. So you cannot enjoy a complete beach experience with all the exciting activities. Activities like Outdoor camping and Trekking may also be affected because of the leeches. But if you exercise caution, you can enjoy trekking because the environment would be ideal for trekking. The monsoon may have caused landslides in some areas, especially in the hill station. So you may have to keep a tab on such issues before exploring hilly areas.
Planning Kerala Tour in September – Suggestions & Tips
Get light quick-dry clothes.

It is best to carry rubber footwear instead of leather footwear since the rain can damage leather.

During your trek, be on the lookout for leeches. If, unfortunately, a leech latches onto you, put salt or tobacco to get rid of the leech. Take a look at Tips to avoid Leeches.
Have an umbrella with you and be prepared for sudden rain.

If you plan for treks, have footwear with a firm grip. Some trails are quite slippery.

You may be tempted to get drenched in the rain. But please be careful. We don't want you to get sick during the holiday.
As the monsoon in Kerala comes to its close=ing phase, the land takes on a beautiful charm. Lakes, forests, and plantations look fresh. Waterfalls maintain their glory. And with the peak season still on the horizon, a visit to Kerala during September would be quite an awesome experience. Take the houseboat cruise, stay at the best of hotels, and visit the dams and waterfalls! If you'd like, experience a bit of Ayurveda as well. You won't regret it! With the right itinerary plan, you are going to have an unforgettable holiday experience in September
I hope this blog helped you to get an overall view of Kerala in September so that you can plan your trip well. Also, please share this blog with friends who are planning to visit Kerala this September! Enjoy travelling!
(Visited 167 times, 1 visits today)