What is a Farm Stay?
A farm stay is a house, bungalow or any other type of accommodation built inside or close to a farm. Most times, such accommodations showcase the traditional style of architecture and rustic interior design. Their windows and balconies usually offer a pristine view of the natural surroundings.
The peaceful and secluded retreat is ideal for adults looking to have a quiet weekend. Some farm accommodations even offer exciting opportunities that kids would especially enjoy. For example, during your stay at a farmhouse, you could enjoy nature walks, farm visits, feeding animals, gardening, collecting eggs and the like. Simply put, a farm stay is a place that allows urban travelers reconnect with the countryside environment.
Reasons to choose a Farm Accommodation in Kerala!
A farm is a nature lover's paradise. The lush greenery, the delightful chirping of colourful birds, pleasant weather and picturesque views guarantee a close-to-nature experience. Apart from that, many farms offer beautiful nature-related activities like short treks, bird watching, farm and plantation visits, fruit picking and star gazing.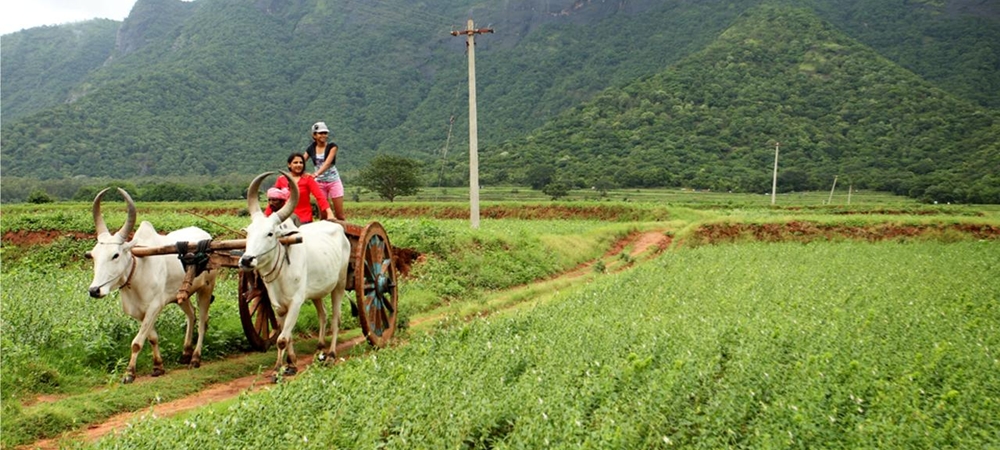 A farm is a quiet and peaceful retreat. Guests at a farm can expect a completely stress-free environment. Because of the fresh and unpolluted air, the experience becomes even better. Reading a book while lazing on a hammock, sipping tea while sitting on a rocking chair on the patio and walking in the green courtyard with your loved one are some of the refreshing experiences you can enjoy at a farm stay.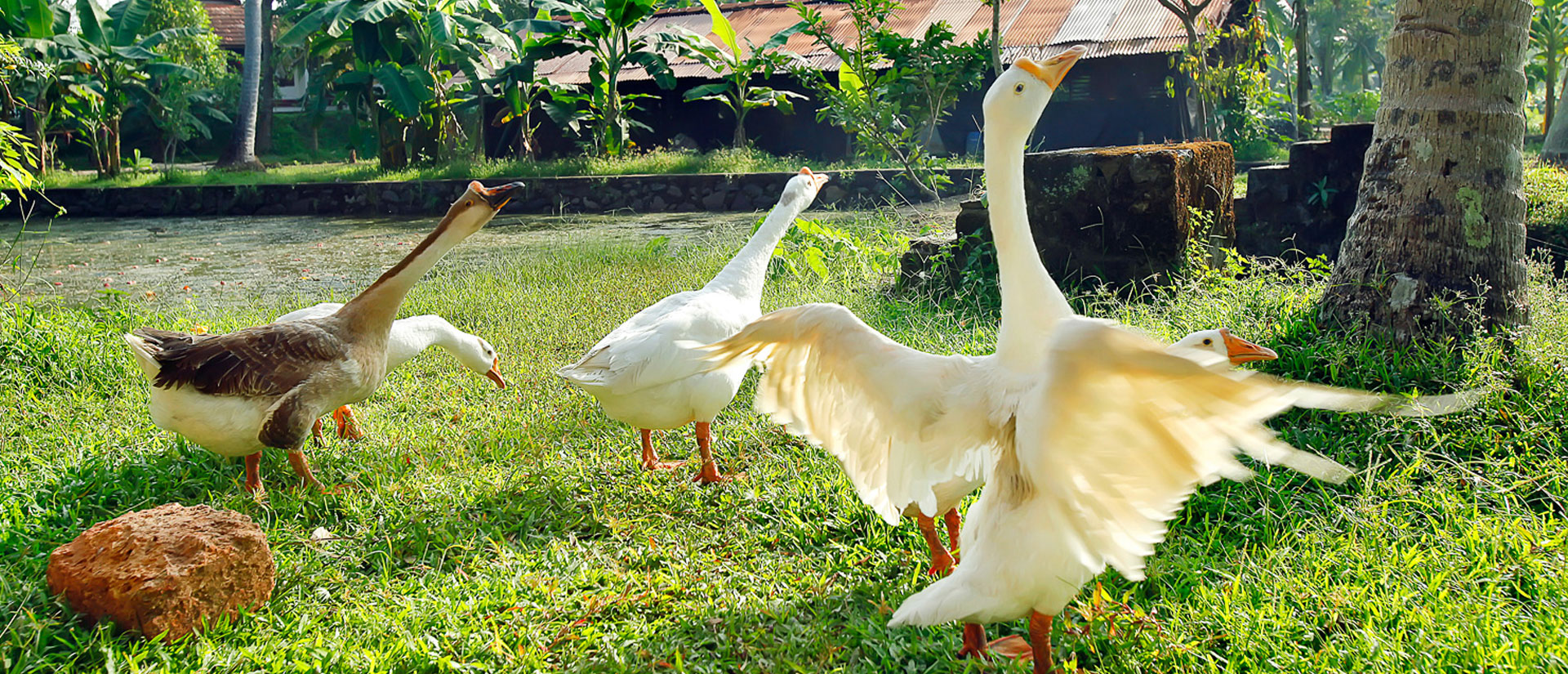 A farm offers fresh and healthy food. Generally, the ingredients used to prepare food at a farm stay are grown on the farm itself. The organic food, therefore, keeps you light and fresh for your entire holiday. And it tastes way better than some oily food at a restaurant.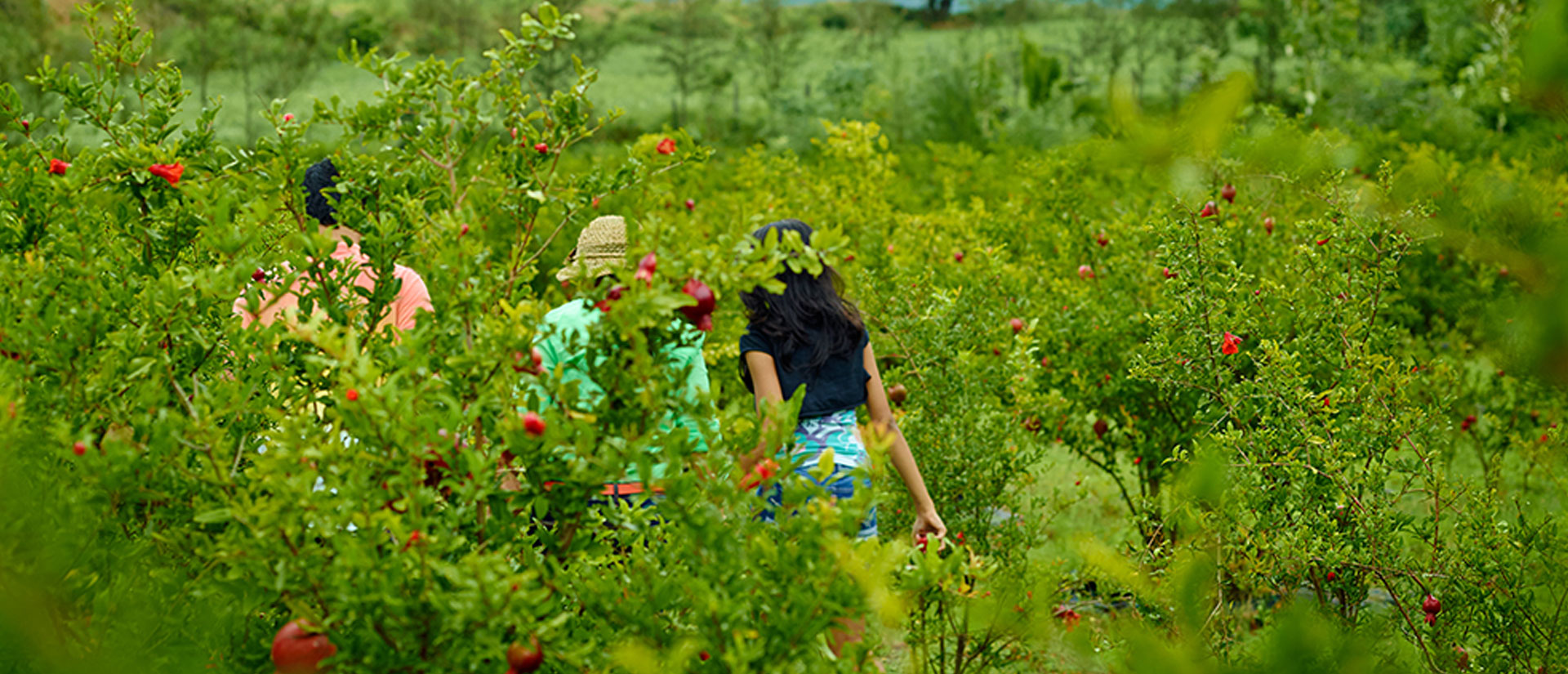 The state of Kerala is home to many farms. Most travelers visiting the state, especially nature lovers, prefer farm accommodation over any other type. Below is a list of the top 5 farm stays in Kerala: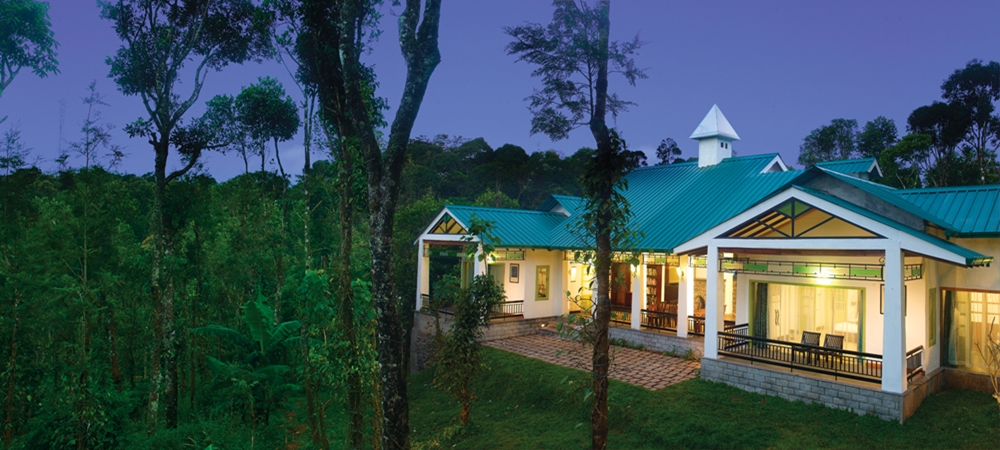 Aanavilasam is a 7-acre farm located in the adventurous town of Thekkady. It has lush cardamom and pepper plantations around it. Although it is far away from the bustling city life, the farm stay offers exquisite luxury and modern amenities. Apart from deluxe rooms and villas, the farm stay also features a pool villa. At Aanavilasam, you get an opportunity to see the harvesting and processing of various spices. And you'll also see a tiny, friendly village a little distance away. You can walk to that place and visit homes built in typical Kerala-style.
---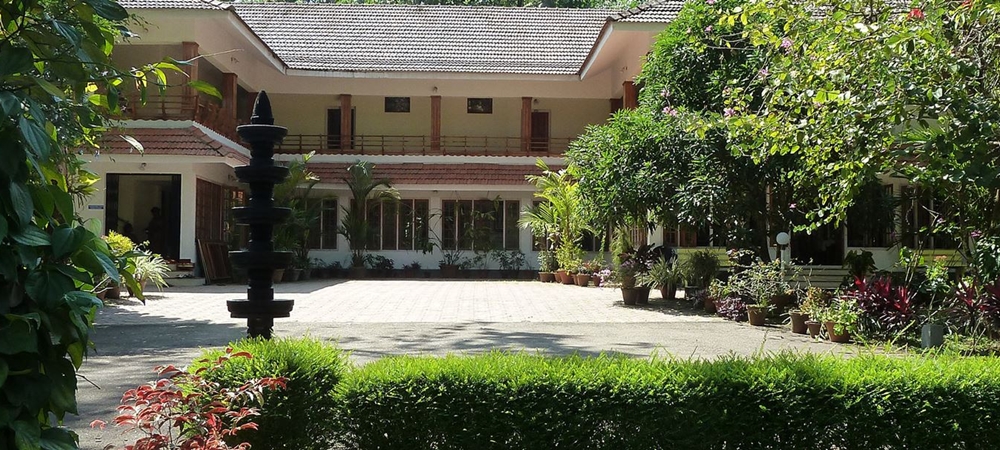 Dewalokam Farmstay Retreat enjoys a peaceful environment. It is bound by a beautiful river and a serene nature reserve. The retreat has a working organic farm that runs on Eco principles. The farm produces fruits, vegetables, milk and honey. In addition to that, the property has a freshwater pool and hammocks placed amidst majestic trees. The farm offers a number of nature-related activities like plantation walks, forest walks, bamboo rafting and cycling. You will also get to watch the extraction of honey and the milking of cows.
---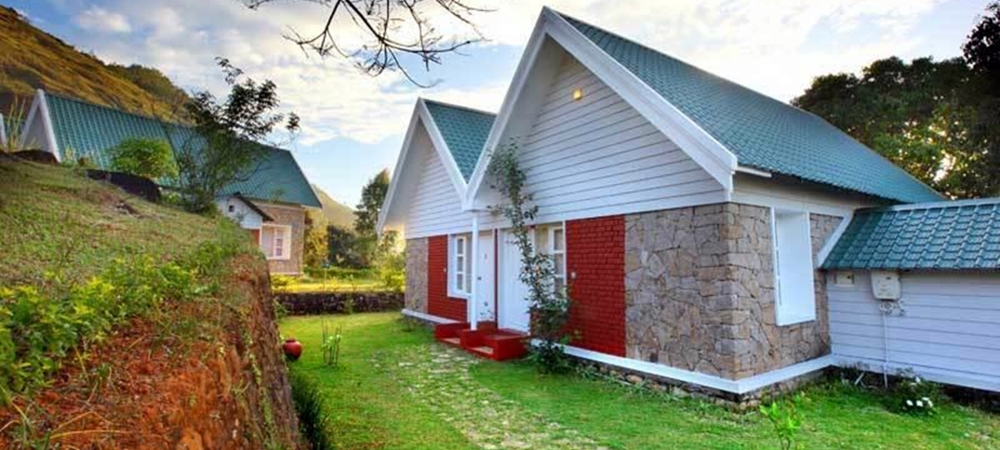 Ambady Estate is located in a quiet, scenic location surrounded by majestic hills and delightful plantations. The farm offers a view of the glorious Parvathi hills on one side and the Idukki Dam and tea plantations on the other. The estate is particularly charming because it is home to different indigenous varieties of flora and fauna. And the colonial style cottages of the estate suit the environment perfectly. Guests can enjoy activities like picking tea, coffee and cardamom. Wildlife sighting is also possible sometimes.
---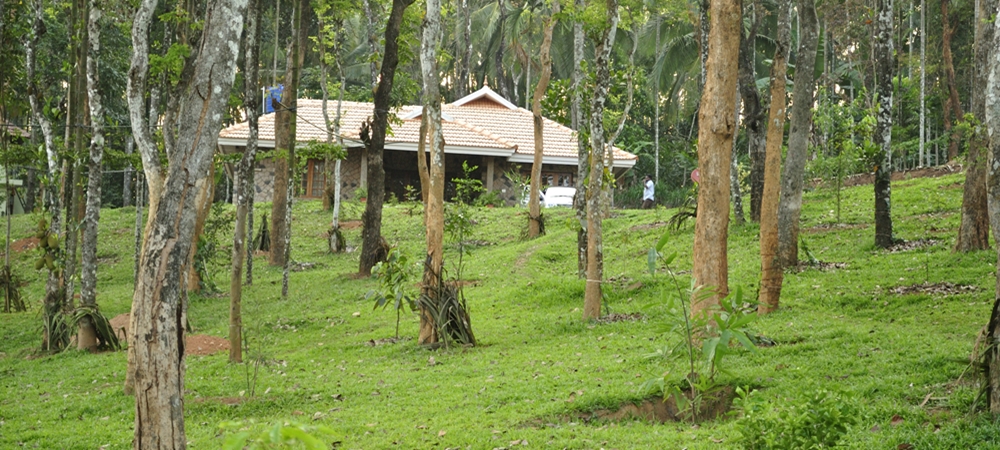 Blooms Green Farm is a 15-acre organic farm having beautiful independent villas. The villas are at a comfortable distance from each other. So there is a lot of free outdoor space around them. The property has coffee, pepper, cardamom, areca nut, nutmeg and cocoa plantations. It is also home to cattle, rabbits and poultry. A tour of this vast property is certainly a joyous experience. Vegetables, milk, eggs and meat for the restaurant comes from the farm. So, guests can expect fresh and delicious food.
---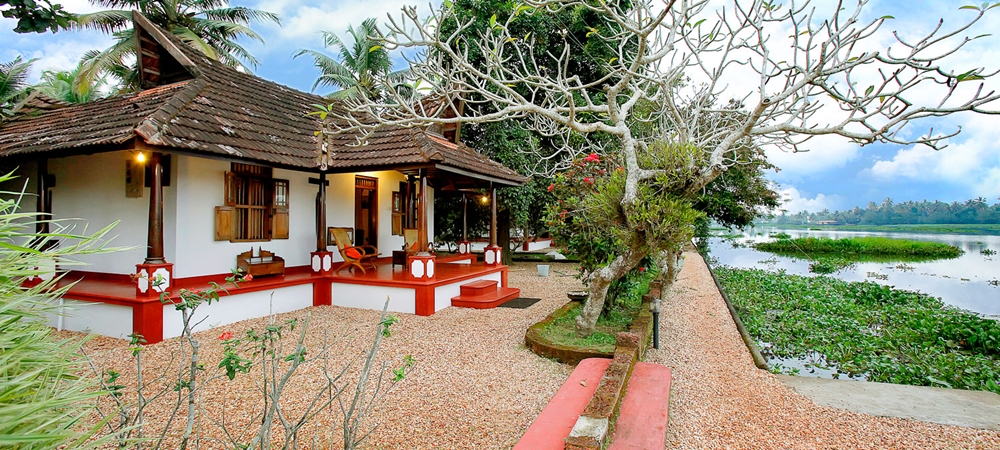 Philipkutty's Farm is a 35-acre property located on a small 750-acre island near Kumarakom. It features waterfront villas that offer a splendid view of the backwaters from their sit-outs. The farm on the property produces coconuts, vegetables as well as fruits. A kind-hearted family cares for the guests at the farm. Guests enjoy activities like boat cruises, cooking classes and star gazing. At night, hundreds of fireflies visit the farm creating an unforgettable sight.
---
There are a number of excellent other Farm Stays like Kaivalaym Retreat, Harvest Fresh Farm, Vini's Farm and more are available in Kerala. If you would like to Plan a Trip to Kerala with speciality accommodations, do not hesitate to drop in an enquiry with Experience Kerala!
(Visited 1,345 times, 1 visits today)