The exotic land of Kerala, rightly labelled as God's own country, has emerged to become an all-year tourist destination. Bordered by the glorious Arabian Sea on one side and the equally magnificent Western Ghats on the other, the state of Kerala enjoys a tropical wet climate (Temperatures range from 19.8°C (67°F) to 36.7 °C (98°F). Unlike its contemporaries, Kerala offers unique and exciting opportunities to travelers in all of its seasons. This article will help you to plan your Kerala trip by choosing the best season that suits you.
Each season in Kerala provides an exclusive experience. So, as a traveler, if you know what to expect during each of these seasons and plan accordingly, your holiday in this truly majestic part of the sub-continent can turn into an experience of a lifetime.
In the following article, we will discuss the pros and cons of the various seasons of Kerala and show what the land offers best during those seasons so that you can get an overall idea of when to plan your visit and what to expect from your holiday.
Peak Season (October-February)
Most international travelers prefer to visit Kerala during these months. This can be considered as the best season to visit Kerala.
Pros
Pleasant weather with very few rains.
Excellent time for extensive sightseeing and roaming around.
Ideal season for trekking and other adventure activities.
Most tourist attractions are open and accessible to travellers.
Ideal period to fully enjoy the sunny beaches of Kerala.
Cons
Accommodation/Houseboat tariffs are usually 20-40 % higher than the tariffs during normal seasons.
Unless you're planning to spend your New Year's Eve in Kerala, avoid the Dec 15 – Jan 15 slot for a value-for-money holiday. The tariff is highest in that period.
Infrequent rainfall can be expected in October due to the North-East Monsoon.
To avoid rains completely, plan your visit during or after November.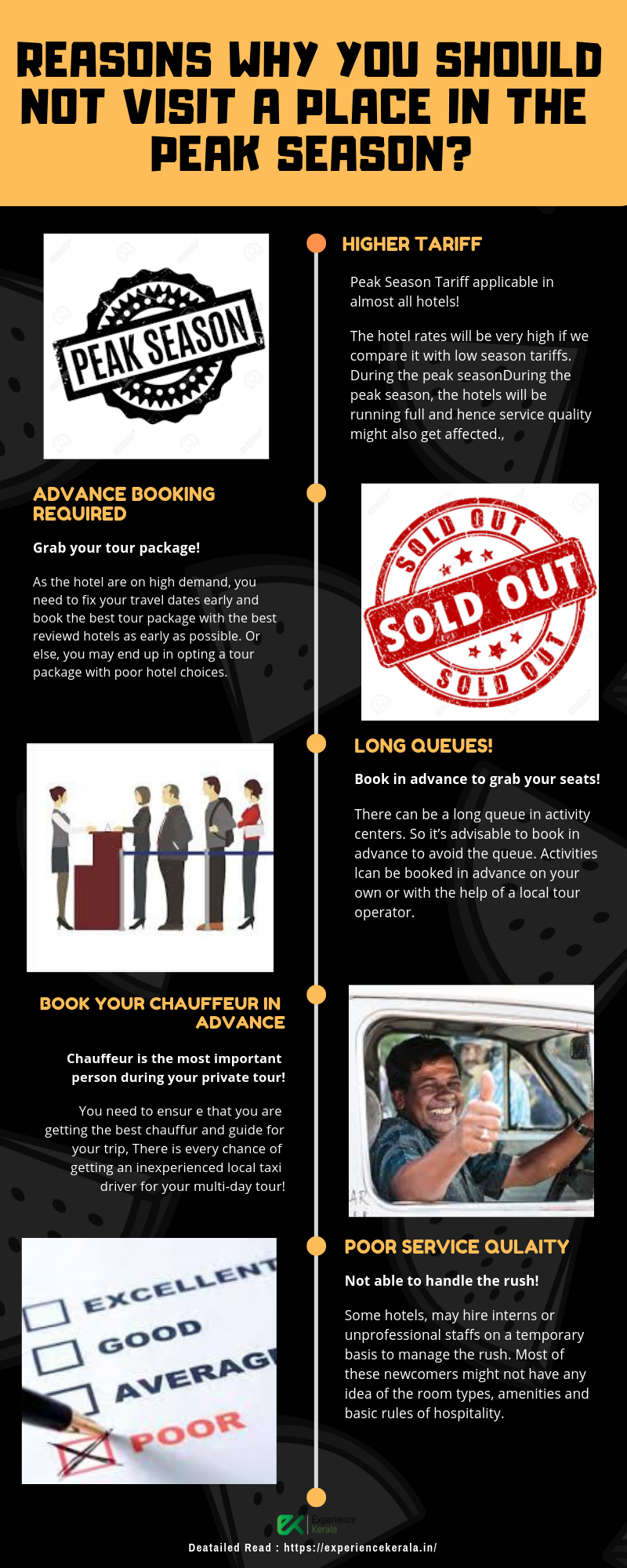 Summer Season (March-May)
During the summer, temperatures in most parts of Kerala can even rise above 35°C.  The cool and pleasant hill stations of Munnar and Wayanad become treasured havens at this time.
Click here to find 7 ways to beat the heat during the summer season in Kerala!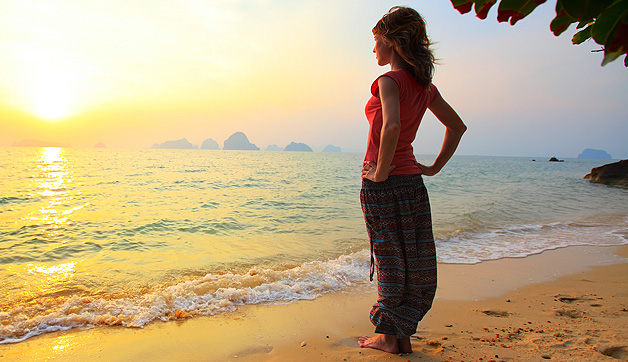 Pros
Amazingly picturesque views from the gorgeous viewpoints spread across the hill stations.
The bright setting proves to be a complete delight for photographers.
Intensive trekking through thick forests is both possible and facile.
During other seasons, trekking through such forest is restricted.
Cons
It can get quite hot and humid in a Non-AC accommodation.
Make sure you book/upgrade to an air-conditioned accommodation and transportation facility.
Waterfalls might not be in its full might.
Find the list of best activities to do during summer time in Kerala.
Monsoon Season (June-September)
Kerala turns into an unbelievably romantic destination during the monsoon. The rainfalls wash away all the dust and dirt making the place shimmer with lush greenery. It is during the monsoon season that you can actually unwind yourself while admiring the graceful charm of the land. And since the place is not crowded at all, travellers can have the best of all experiences.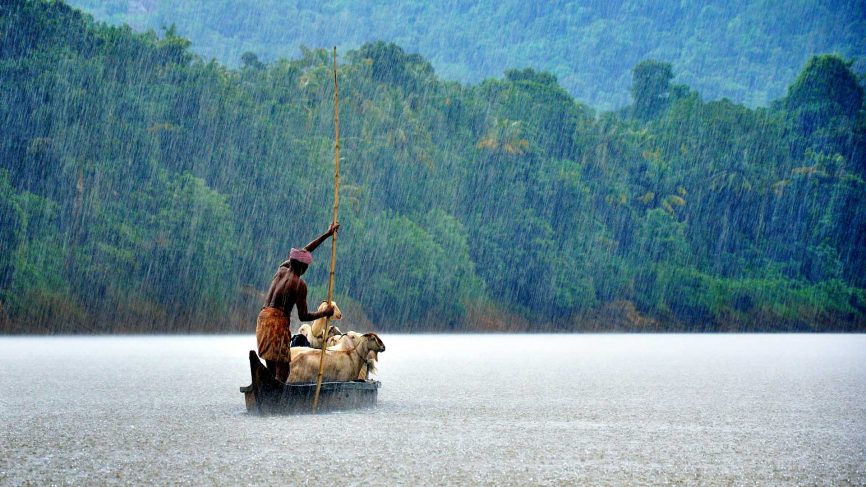 Pros
The majesty of waterfalls almost doubles during the monsoon.
Heavy rains create smaller waterfalls.
Best season for Ayurvedic therapies.
Ayurveda experts believe that since the environment is pollution-free and pleasant during the monsoon, the body is more receptive to herbal medicines. If you're visiting Kerala for ayurvedic treatments, the monsoon season is the best time to visit.
Most honeymooners prefer the monsoon season to visit Kerala because of the romantic atmosphere.
Premium accommodations offer jaw-dropping discounts making the trip great value for money.
The cruise through the serene backwaters of Kerala becomes extra-ordinarily spectacular during the monsoon.
Cons
You cannot have a good beach experience during this season.
Due to heavy currents, swimming or even going very close to the ocean may be prohibited. But this does not mean you cannot visit the beaches during rains. If rains are too heavy, even entry to the waterfalls may be restricted because it can be too dangerous.
Click here to find the list things to do in Kerala during Monsoon time.
---
Being a land of marvellous cultural heritage, Kerala is home to some of the most colourful festivals you would come across in the whole of India. So if you're a passionate traveller, you must consider how you can enjoy the various festive experiences during your visit to Kerala. Some of the cultural festivals are:
Theyyam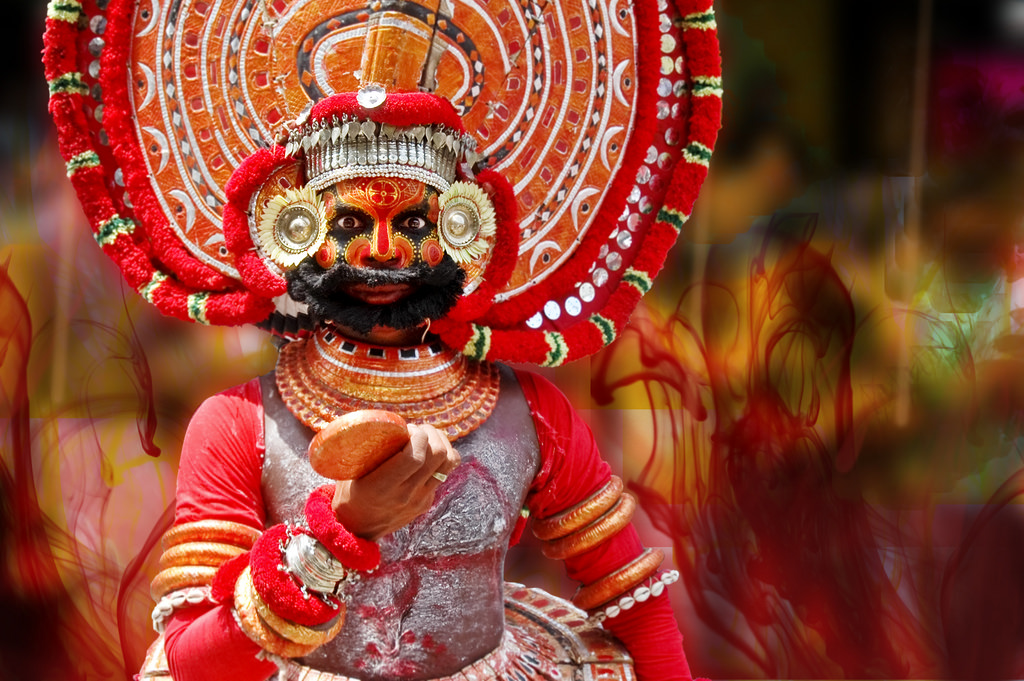 One of the oldest and most spectacular festivals in Kerala showcasing the traditional art forms of the northern part of the state. The festival takes place between the months of October and February.
Thrissur Pooram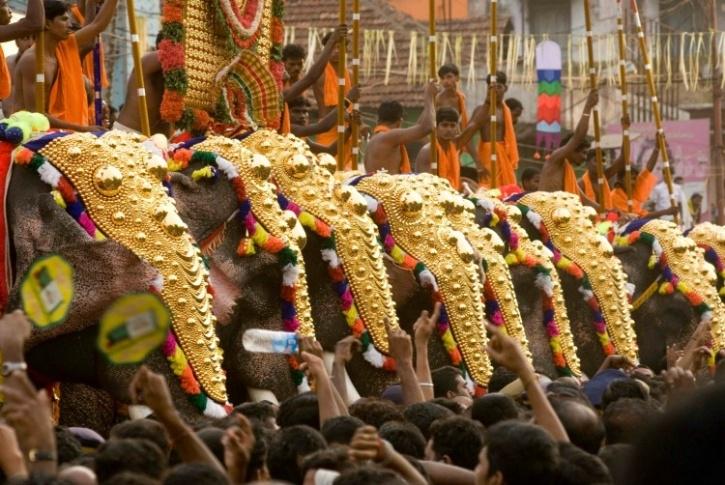 Undoubtedly the most popular festival in Kerala. It is held in the month of May
Snake Boat Races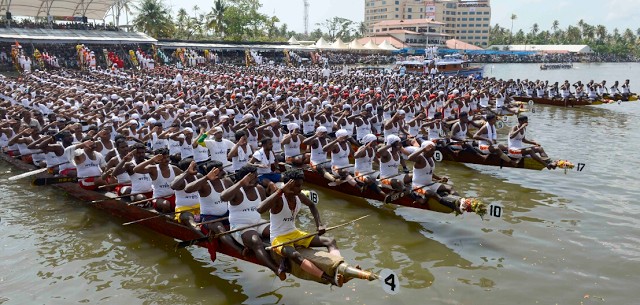 The beautiful sight of snake boats racing each other is a treat to watch. Famous snake boat races like  Champakkulam Boat Race, Nehru  Trophy Boat Race, Kumarakom Boat Race and  Aranmula Boat Race take place between the months of July and September. Click here to know the Most Popular Boat Race Events in Kerala.
If you like to explore the backwater of Kerala after witnessing the boat race, here are the various options for backwater experience in Kerala.
Onam
A festival of joy and happiness celebrated during the time of harvest. Keralites all around the world celebrate this special festival. But experiencing it in its homeland is definitely better. The festival usually falls in August or September.
Before planning your visit to this land of scenic beauty and unparalleled cultural heritage, make sure you have the right expectations. The land offers rich and unique experiences in each of its seasons and never fails to amaze you.
Click here to know what clothes should you pack for your Kerala trip?
(Visited 1,048 times, 1 visits today)