The state of Kerala promises a rich holiday experience. This is because of its unique geography consisting of picturesque hill stations, scenic backwaters and thick green forests. It also offers a wide range of activities like plantations walks, trekking, boat cruises, river rafting, bird watching, safaris etc. So every traveller visiting Kerala knows where to go and what to do so that he can experience the place to the full. But a memorable holiday experience in the state really depends on the kind of accommodation you choose. So if you get that part right, you can be sure that you'll enjoy a better experience than most travelers visiting Kerala. A good accommodation can take the experience several notches higher.
Have a look at some of the most special accommodations in the prominent destinations of Kerala. Also, see what makes them so unique.
Munnar
Ecotones Camps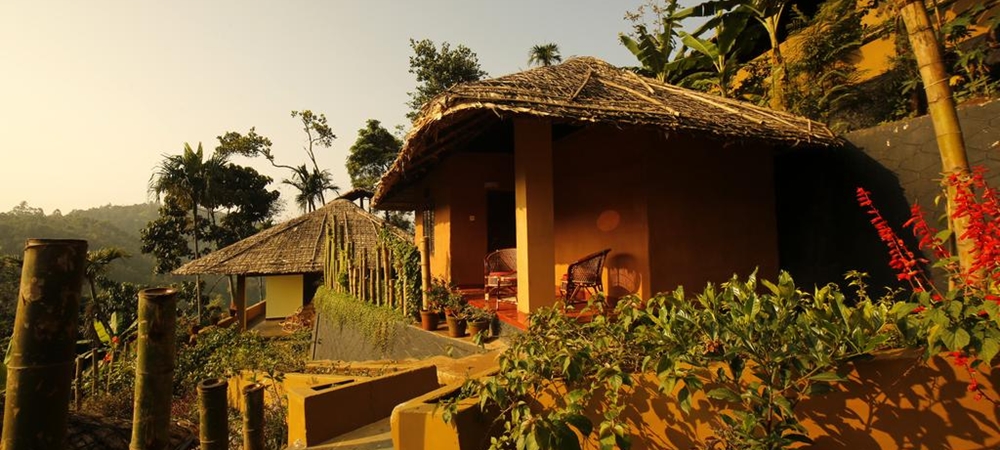 Ecotones Camps is a boutique resort in Munnar that is far away from the hustle and bustle of the city. It enhances the natural environment around it. The resort offers eco-friendly accommodation as well as many nature-related activities.
What makes it special?
Activities like bird watching, cycling tours, nature trail etc.
Eco-friendly design of the cottages.
Traditional food made from locally grown ingredients.
Average room rate: INR 7800 (120 USD)
Talayar Valley Bungalow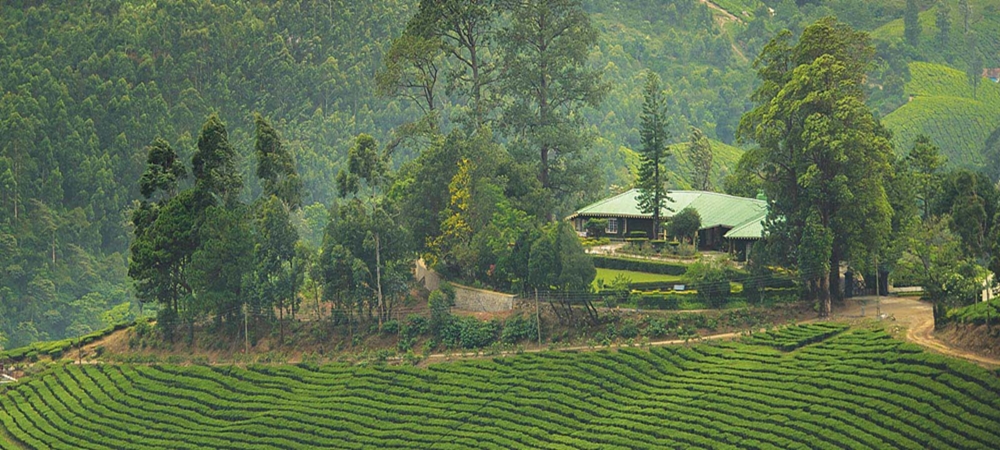 Talayar Valley Bungalow is about 18 km away from the town of Munnar. Surrounded with majestic mountain ranges, the bungalow has tastefully designed rooms and a large compound ideal for relaxation.
What makes it special?
Unique interior design of the rooms in the bungalow.
A variety of well-organised activities like trekking, campfire, plantation walks etc.
Beautiful garden and well-placed hammocks in the large compound.
Average room rate: INR 10000 (150 USD)
Nature Zone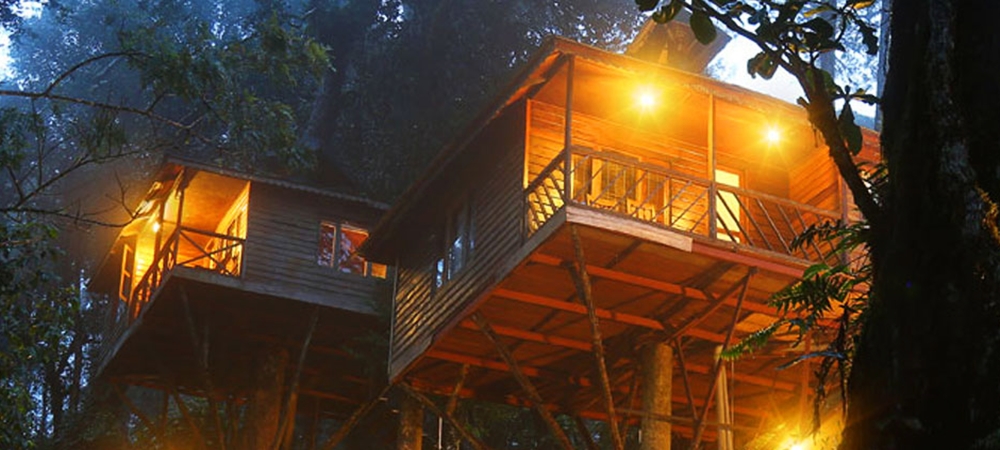 Nature Zone is a nature-friendly resort nestling amidst the evergreen mountains of Munnar. Since the resort is at a high altitude location, it offers a panoramic view of the surroundings.
What makes it special?
Tree houses and luxury tents that promise a real jungle-like atmosphere.
Scenic views because of the location being 6 metres above sea level.
Unique activities like rock climbing and Jummaring.
Average room rate: INR 8800 (136 USD)
Thekkady
Aanavilasam Luxury Plantation House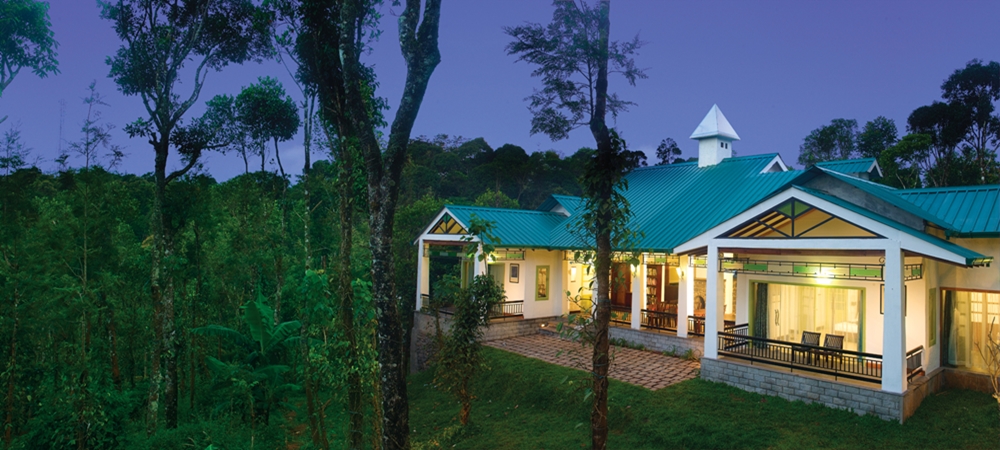 Aanavilasam Luxury Plantation House enjoys a beautiful location amidst an exquisite cardamom and pepper plantation in Thekkady. It helps guests enjoy a calm and peaceful atmosphere as they form a closer bond with nature.
What makes it special?
Activities like jeep safari, boat cruise, bamboo rafting, jungle trek, tiger-search mission etc.
Opportunity to see the harvesting and processing of spices.
Grand and luxurious pool villa.
Average Room Rate: INR 17000 (260 USD)
Mayapott Plantation Villa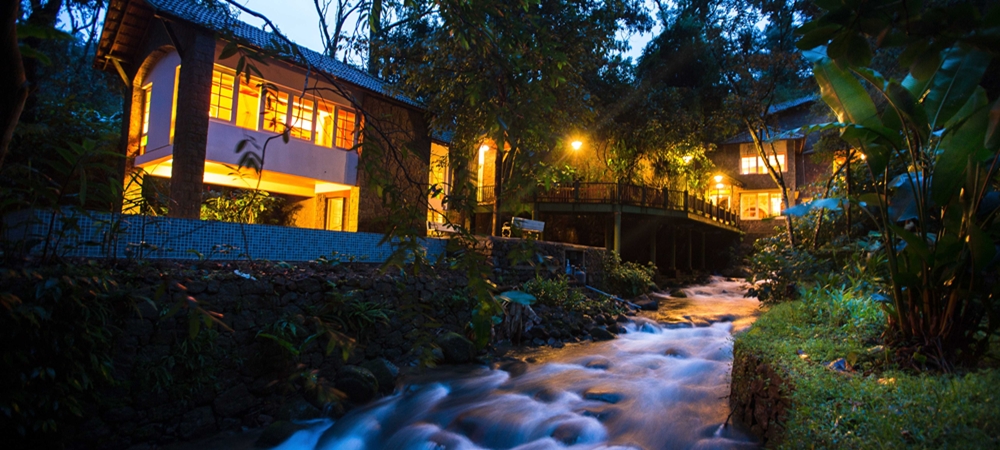 Mayapott Plantation Villa is a luxurious boutique resort near Thekkady. Set amidst hilly cardamom plantations, the resort is an ideal nature getaway offers magnificent views as well as best-in-class services.
What makes it special?
Magical views of natural water streams gushing through rocks amidst them.
Special breakfast area on the bridge in the resort.
Captivating architectural design of the entire property.
Average Room Rate: INR 8000 (120 USD)
Poetree Sarovar Portico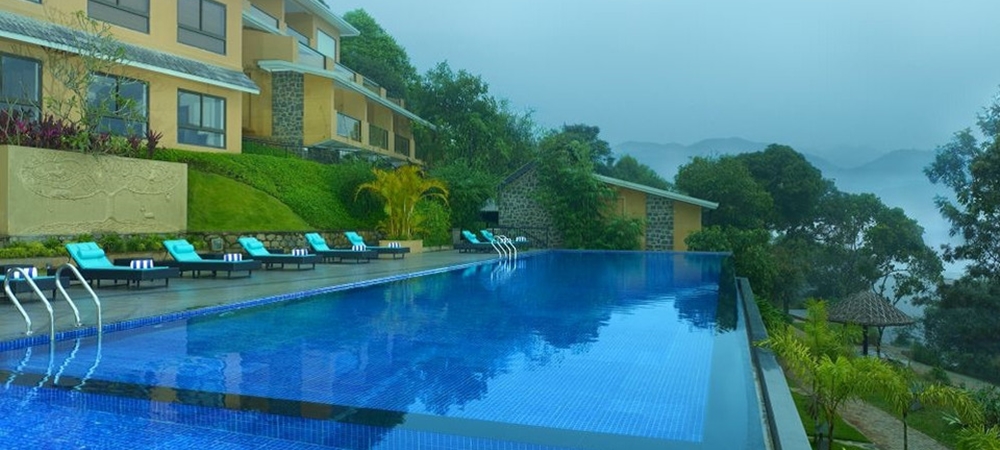 Poetree Sarovar Portico is a wonderful resort property resting on top of a hill near the Periyar Lake in Thekkady. It has thick foliage of the majestic tree and flowering plants around it.
What makes it special?
Exquisite views of sunrise, mountains ranges and the Periyar Lake from the room balconies.
Rooftop dining with a 360-degree view of the amazing natural beauty around.
Beautiful infinity pool that also offers a grand view.
Average Room Rate: INR 10000 (150 USD)
Alleppey
Marari Villas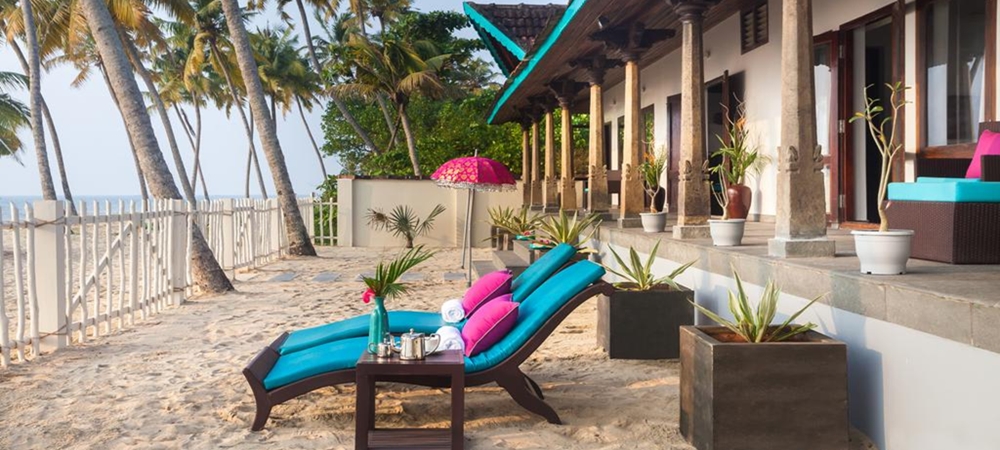 Marari Villas is a spectacular collection of boutique villas on the breathtaking shores of the Arabian Sea in Alleppey. Each luxury villa is unique in its own way.
What makes it special?
Some villas have private pools while others are right on the shores.
Marvellous views of the beach from the beachfront villas.
Hammocks and sun beds near the villas for relaxation.
Average Room Rate: INR 17000 (260 USD)
Our Land Island Backwater Resort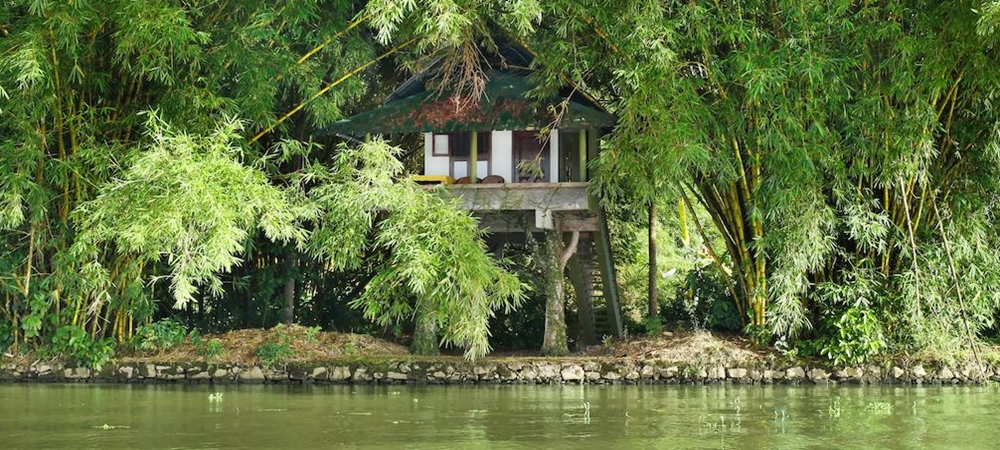 Our Land resort is an amazing island backwater resort in Alleppey that allows guests to experience a complete nature-friendly environment. It is on a beautiful island which has serene backwaters all around it.
What makes it special?
Tree houses and cottages that guarantee privacy.
The island is exceptionally beautiful with lush paddy fields, coconut palms and bamboo trees.
Activities like canoe trips, fishing, bird watching etc.
Average Room Rate: INR 8000 (120 USD)
Backwater Farmhouse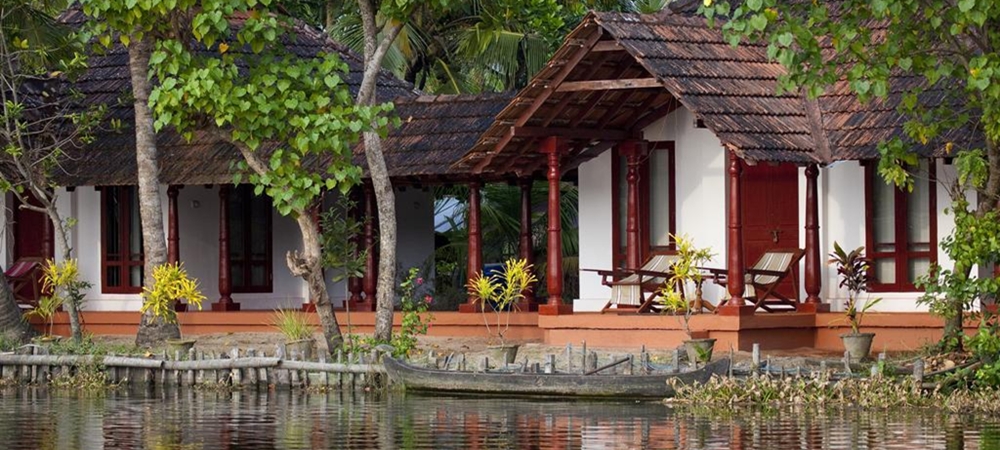 Backwater Farmhouse is a beautiful property facing the backwaters of Alleppey. It offers comfortable accommodation, rejuvenating Ayurvedic therapies as well as delicious local food.
What makes it special?
Spacious rooms with porches located right next to the backwaters.
Opportunity to get really close to the village life in Kerala and experience the authentic style of fishing.
Wonderful ayurvedic massages and canoe rides.
Average Room Rate: INR 10000 (150 USD)
Kumarakom
Vismaya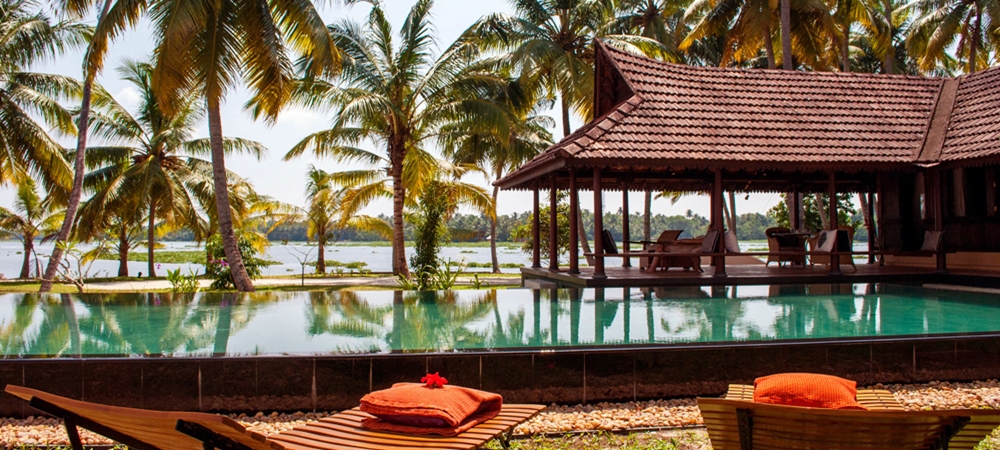 Vismaya is a two-bedroom hideaway nestling on a lake peninsula a little away from Kumarakom. The house promises complete relaxation to its guests in its 6000-sq.m. property.
What makes it special?
Scenic views of the lake on three sides.
Traditional architecture design, contemporary interiors and an exquisite bath garden.
Vast open space with an infinity pool, a huge garden and plenty of beautiful trees.
Average Room Rate: INR 16000 (250 USD)
Philipkutty's Farm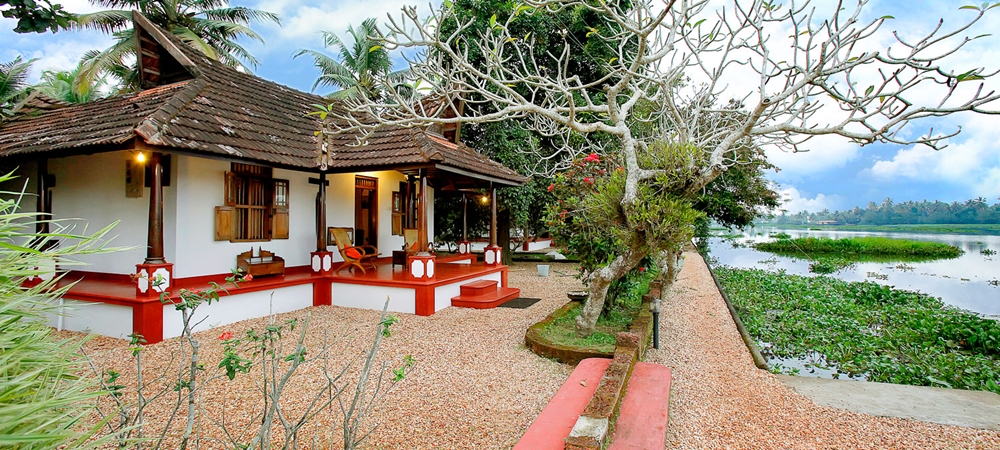 Philipkutty's Farm has amazing waterfront villas resting near the backwaters of the Vembanad Lake. Because of its captivating location and warm hospitality, the resort offers guests an opportunity to experience the real Kerala.
What makes it special?
Beautiful sit-outs and verandas offering scenic views of the farm as well as the backwaters.
Kind and hospitable host family serving some of the best delicacies from the local cuisine.
An unforgettable sunset cruise experience.
Average Room Rate: INR 20000 (310 USD)
Vembanad Lake Villas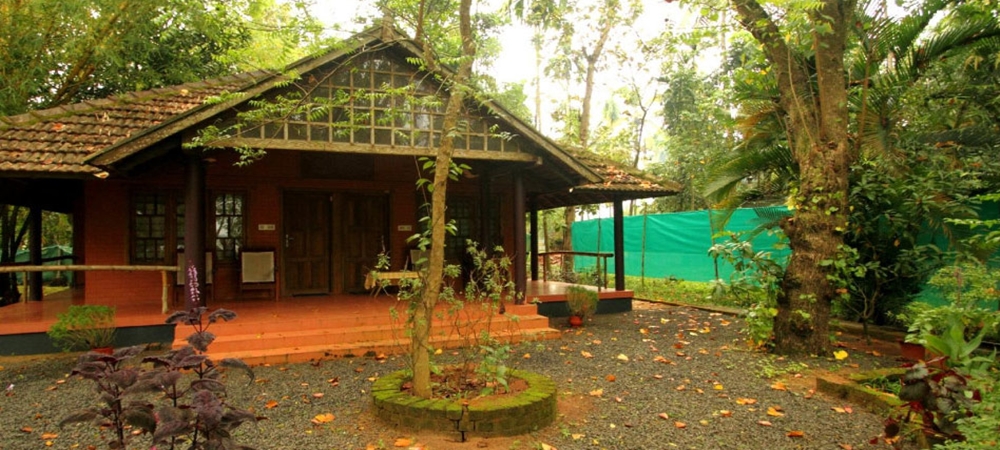 Vembanad Lake Villas is a nature-friendly backwater homestay resting on the banks of the Vembanad Lake in the outskirts of Vaikom in Kottayam. It has independent lakeside villas with lush green surroundings.
What makes it special?
The independent cottages are far from each other and hence offer complete privacy.
Serene views of the cool blue backwaters as well as the lagoons.
The property has paddy fields, exotic plants, many fruit trees, delightful birds, butterflies and ponds with tortoises.
Average Room Rate: INR 3000 (45 USD)
Wayanad
Parisons Plantation Experiences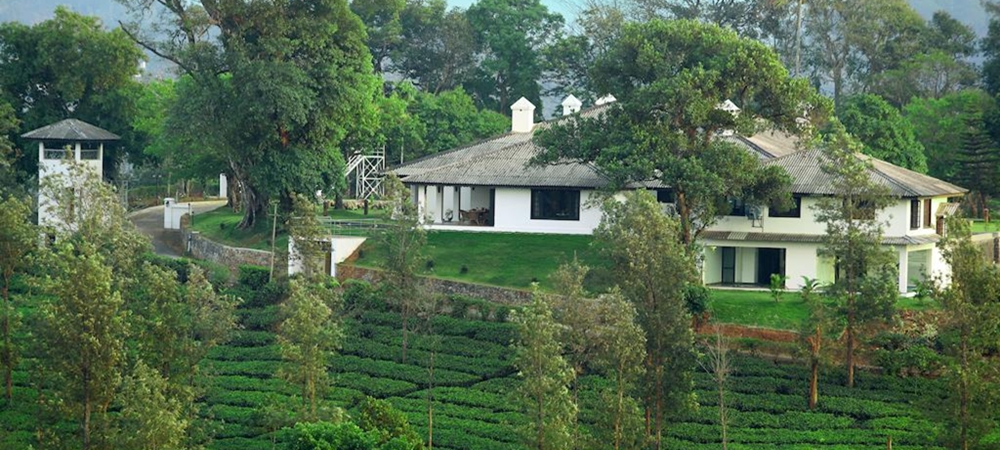 Parisons Plantation Experiences has two bungalows that enjoy an elevation of about 3000 ft above sea level. The 4025-acre property is home to picturesque tea plantations.
What makes it special?
A magnificent landscape with plantations, mountains and water streams.
Spacious independent bungalows with a royal look.
Stunning natural views from the bungalows.
Average Room Rate: INR 10000 (150 USD)
Pugmarks Jungle Lodge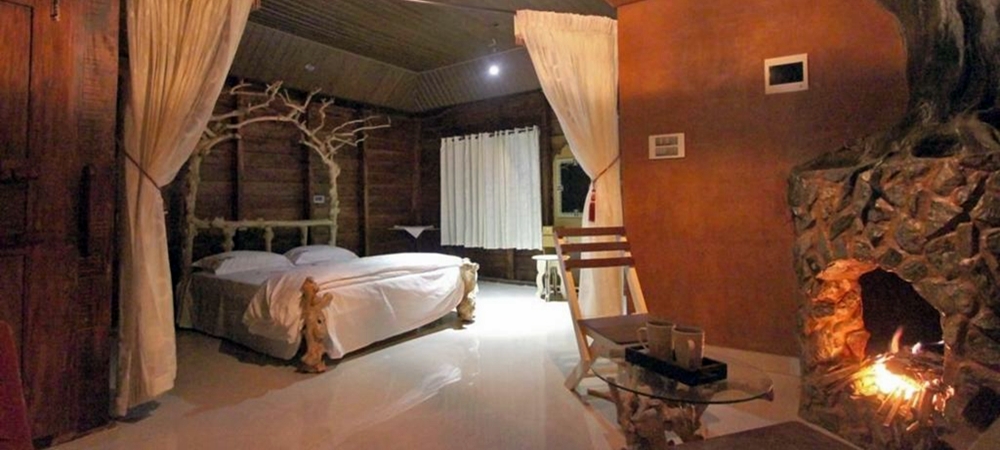 Pugmarks Jungle Lodge is a quaint and endearing resort nestling amidst a five-acre coffee plantation in Wayanad. The resort features wooden cottages, suites as well as tents.
What makes it special?
Activities like the zip line, tire walk, rope ladder, archery, campfire, safari, trekking etc.
Ethnic-style cottages and premium suites that overlook the thick forests.
Suites come with fireplaces and therefore become an ideal option for winters.
Average Room Rate: INR 4000 (60 USD)
Pepper Trail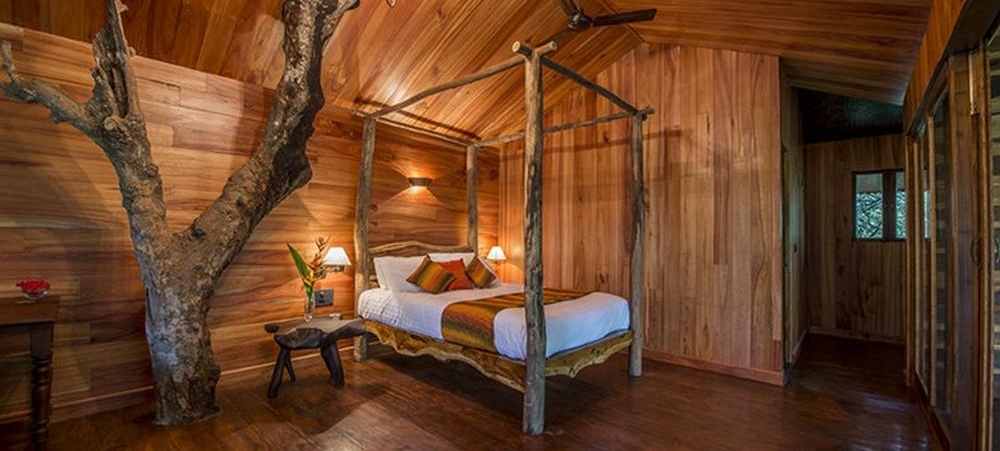 Pepper Trail is a charming property in Mangalam Carp Estate, a spice and coffee plantation belonging to the Western Ghats in Kerala. It has a two tree house as well as a 140-year old colonial bungalow that features two independent suites.
What makes it special?
Large property with exotic flora and many colourful birds.
Luxurious tree houses that enjoy an elevation of about 40 ft above the ground.
An unspoiled natural environment offering complete peace and serenity.
Average Room Rate: INR 12000 (180 USD)
Valparai
Briar Tea Bungalows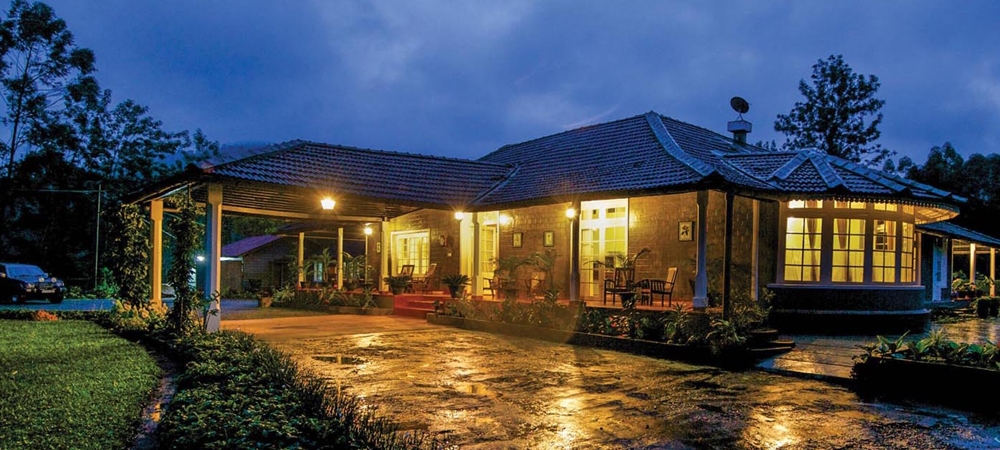 Briar Tea Bungalows in Valparai are British Colonial bungalows built early in the 20th century. The bungalows feature Victorian style furniture, rosewood furnishing and cosy fireplaces.
What makes it special?
Opportunity to see a variety of flora and fauna in the surrounding region.
Lavishly spacious bungalows with colonial-style architecture and interior design.
A 360-degree view of grassy hills, plantations and thick forests.
Average Room Rate: INR 9000 (140 USD)
Waterfall Estates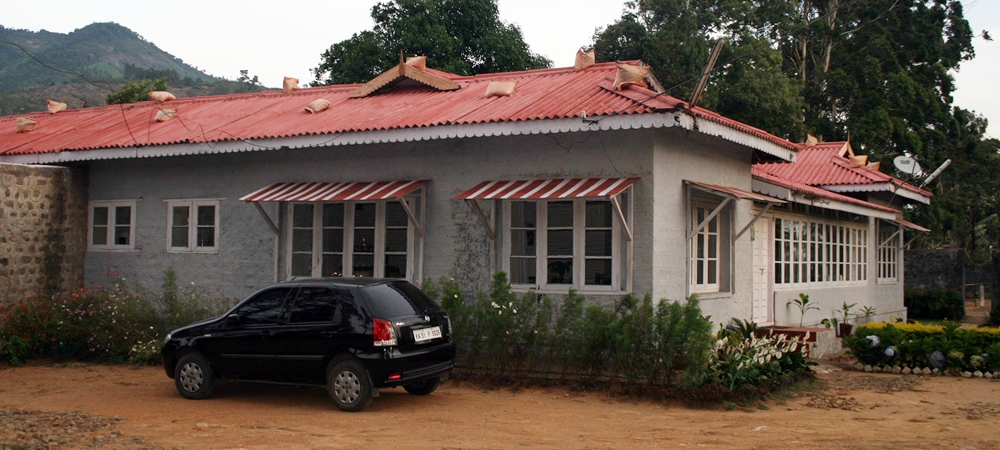 Waterfall Estate in Valparai has premium bungalows enjoying an elevation of 4300ft above mean sea level. The estate is near the popular Anamalai hills. It has verdant plains and thick forests around it.
What makes it special?
A serene and peaceful property with beautiful gardens, water streams and evergreen forests around it.
It has a cool and misty atmosphere because of the high altitude from MSL.
Spacious bungalows overlooking the Aliyar Dam and the Pollachi Plains.
Average Room Rate: INR 4000 (60 USD)
Sinna Dorai's Bungalow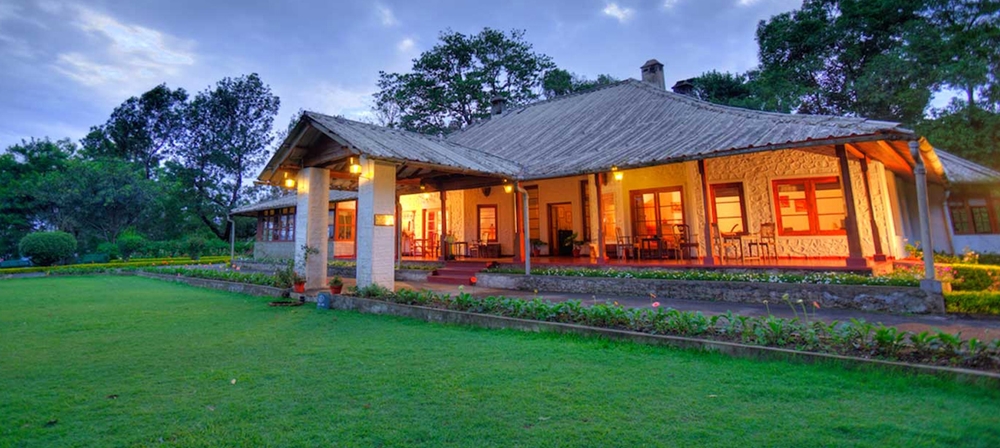 The Sinna Dorai's Bungalow in Valparai is an ideal getaway destination providing a relaxed atmosphere. The place is all about pleasant morning walks with the birds, charming wildlife, lazy afternoon tea, delicious home-made food and good sleep.
What makes it special?
An amazing and informative tour of the tea factory.
Historic looking bungalows with animals like panthers, bison and Malabar squirrels in the surrounding areas.
Activities like night safari, picnic, bird watching etc.
Average Room Rate: INR 10000 (150 USD)
(Visited 1,498 times, 1 visits today)